Common Mistakes for New WordPress Users – Part 2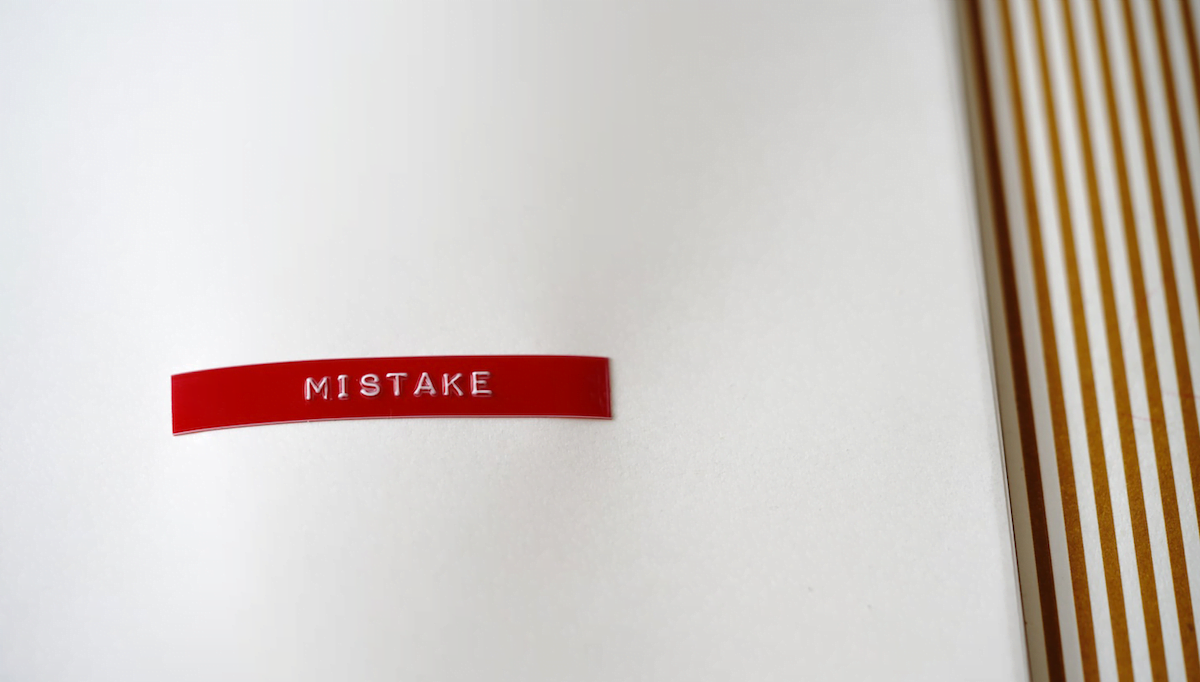 Updated April 13, 2021
If you've not already checked out Part 1 of this series on Common Mistakes for New WordPress Users, you'll want to do that first. In Part 2, we continue by looking at hosting and initial installation/configuration mistakes that are frequently encountered with new users, their impact and how to overcome them.
Hosting
.COM vs .ORG – Not Knowing wordpress.com vs wordpress.org
A very common mistake of new WordPress users is confusing the .com and the .org versions of WordPress websites, thinking they are the same. Check out our article explaining the differences and when you need one or the other.
TLDR; Choose WordPress hosting with KnownHost and you'll have the software and premier hosting that ticks all the boxes for a successful blog hosting experience.
Backups – No Automated Backups
Lesser hosting is sometimes selected because it's cheaper or because someone, somewhere, recommended it, without any mention of things that might be missing, such as an automated backup system. The risk of manual backups is that you get busy, go on vacation or somehow otherwise forget to make one or more – then wham, just when you need a backup, it's not there!
Avoiding this gotcha is as easy as making the right hosting decision. It means checking to make sure the hosting you sign up for offers automated backups, like KnownHost does.
Features – Not Offering WP-CLI, Git, LSCache, SSH & SFTP
WordPress hosting doesn't have to have tons of whistles and bells, but they sure can make a site more easy to manage and faster performing. From command line access to remote login and file management utilities, there's a range of key features that can make life easier as a beginner moves into the world of intermediate and advanced uses. With LSCache, performance accelerated, making page loads quicker and thus users more satisfied.
How to get all the best features? Choose the right hosting (premium) hosting and enjoy seeing how the other half lives.
Free – Forced Ads
Who doesn't like free stuff, right? But when it comes to hosting that means limitations and risks. With free hosting you generally get feature limited, resource limited and loaded with force-inserted ads. Most will be slow, won't have crucial features like automated backups or speed optimizations and will limit you to hosting on some obscure subdomain. But by far the forced insertion of ads into your pages and posts is what will put off visitors the most.
If you just want to learn how sites and hosting works, then free hosting can be a good playground. If you want to run a business or make money online, then free hosting should be given a Matrix body swerve, especially when you can get quality hosting for under $10 a month.
Guarantee – No Money Back Guarantee
We all hope things will go well, but that's not always the case. It's these times that a guarantee, from a reputable, established hosting company, is important.
Check the terms of the purchase, or sign-up, before you sign-up, not after you've had a problem a week or more down the road.
IP – No Unique IP Address
IP addresses are identifiers. They're used to label sites that engage in spamming or other types of infringing or illegal activity. When a site using a shared IP is blacklisted, the IP address is what will be put on a blacklist, which in turn will mean that attempts to send email from that IP address can result in email not making it to the recipient inbox.
Apart from sender reputation associated with IP addresses, there's the worry about DDoS attacks. If you're on the same IP as 100 or 1000 other sites, any denial of service attacks against the IP could impact your site(s), even if you're not the primary target. Being collateral damage is painful for everyone involved!
A unique IP address can help you maintain a good reputation, improving deliverability and avoiding issues created by others. Many hosts will put you on a shared IP and offer add-on upgrades to get a dedicated IP address. Other hosts will provide a dedicated (unique) IP address for each account or domain hosted. It pays to find out in advance, before signing up.
Management – Unmanaged
There was a time when only the wealthy could afford managed hosting, so "regular" website owners wouldn't have considered such a thing. Unmanaged hosting means figuring things out (technical things) on your own with a bit of surfing or asking someone else for a hand, if they know about such and have time to assist.
Unmanaged hosting can mean lots of lost time and a level of frustration, not to mention possible downtime, which can all be avoided by choosing managed hosting and letting the hosting company technical experts handle the server configuration and troubleshooting.
KnownHost proudly offers fully managed WordPress hosting from $5.98 per month.
Pricing – Hidden Charges on Setup, Migration, Support, Additional Email Accounts or Bandwidth
Finding a cheap offer is easy. Being surprised at sign-up time when the checkout total amount due is much higher than initially advertised is enough to make someone quite upset. Worse yet, not noticing the price being inflated and only seeing it when the monthly charges go through – that's a real reason to be angry.
It's important to check the terms and look carefully at the checkout screens to avoid inflated charges. Look for a reputable host who clearly states what is, and isn't, included in the total hosting plan price.
Resources – Small # of Email Accounts, No SSD, Bandwidth Limits
New WordPress users will often go for the cheapest hosting they can find. This can mean restrictions on how much server resources are available for things like memory, processes, bandwidth or network throughput. It can also mean being hosted on older generation hardware (slower processors and HDD instead of SSD). Often lesser hosts won't mention these things or do so in the fine print, making it hard to know that you're getting an inferior hosting plan.
Better hosts will clearly state the limits and quality of their infrastructure so that prospective customers can make decisions when armed with plenty of information.
Security — DDoS Protection, Imunify360 and SSL Certificates Not Included
Security is one of the true measures of hosting quality. Opt for low-end hosting and you may not have DDoS protection or free SSL certificates. With inexperienced hosts you risk being part of their learning curve whereby there've been few optimizations, substantial downtime, a lack of network protection or no basic defenses that would come standard with others.
The hosting plan page for any WordPress hosting should state clearly what security measures are included as standard and if there are additional charges for things like SSL certs, protective software and backups. Take the time to find hosting that ticks all the boxes, particularly security – it's important.
Specifications – Low Spec, Outdated Hardware, Overloaded, Oversold or Just Plain Slow
Much like basic resources, the specification server equipment does matter in a big way. You don't want a slow website because it is frustrating for users. Unhappy users bounce away, not bothering to stick around to read pages, sign-up or make purchases. A slow WordPress site is also one that will have a hard time ranking for search terms and thus won't get found by potential customers.
Virtually all WordPress hosting companies will say they have fast servers, even when they don't. The best way to determine the truth about performance is to read independent reviews published on external sites (not ones published on their own site). Check reviews on sites like Facebook, TrustPilot and HostAdvice.
Support – No 24/7 Support, Slow Support, Offshore, Odd Hours
No one intentionally chooses hosting with support that's not helpful, never available, slow to respond or has a support team whose primary language isn't the same as yours (a challenge to get points across). Getting inferior hosting often means getting inferior support.
Much like server speed, hosting companies will all claim to have great support. The best measure of support is to check independent review sites to see what actual customers have to say about their experiences with technical support.
Keep in mind that rarely do people take the time to post positive reviews. They can often be mostly a place to vent. So temper your opinion slightly! A lack of reviews can often mean a lack of customers.
Unproven – No History of Success or Failure
Do you feel lucky? If you do, then choosing an unproven hosting company might be just for you. For everyone else that wants a safe, dependable hosting company that's got a long track record of success, choosing a WordPress hosting company that's been around a long while makes the most sense.
KnownHost has been providing high quality managed hosting since 2006!
Updates – No Automatic Updates to WP Core, Themes and Plugins
Keeping the hosting platform like PHP and the database, WordPress core application, plugins and themes up to date is critical for preventing hacks and errors from impacting your site. In fact, it's not just the downtime from a crashed site that's the biggest worry. Instead, the potential data loss that can occur when attackers gain access to the site database, stealing personal information and financial details, represents the biggest expense and damage to the company reputation.
Manually having to watch out for new versions and patches is not the easiest thing, particularly when there are so many levels to keep an eye on. Instead of tasking the new WordPress site owner with staying on top of everything, why not use hosting that includes automatic updates?
Automatic updates, combined with fully managed WordPress hosting, relieves inexperienced users from technical burdens and puts the experts in charge of managing operations.
Uptime – Down Too Often
A 100% uptime guarantee is no good if you find your WordPress site offline for a prolonged period. It's a costly situation and one to be avoided if at all possible.
Checking the actual, externally monitored, uptime of a hosting company can be done via sites like Hyperspin. Alternatively, looking at independent review site comments and reviews about the uptime of a particular WordPress hosting company is a good sanity check to do before making a final decision.
Installation & Initial Configuration
The actual 1-click installation of WordPress using something like Softaculous seems incredibly easy, because it is very straightforward. Knowing what can go wrong at install time, or as a result of a reinstall, plus those small changes that need made immediately after installation are a big part of the most common mistakes for new WordPress users.
Comments – Leaving the Default Comment
During installation, there are a number of pre-filled defaults that are included, presumably to make it clear what WordPress can do and how it happens. Comments are no exception, with one default comment being set for the default post. Forget to remove it and you'll look silly to visitors and search engines alike.
Login to the WordPress admin panel, click Comments and then trash the existing, "Hi, this is a comment." that you'll find there. It has been added to the default post.
Detailed Info – Not Including Basic Pages and Information
Web visitors have certain expectations when visiting sites. If you don't display a physical address, telephone number, policies on what happens with refunds, shipping, your terms of service and even privacy policies, they wonder if you're a real company.
Not having a contact form and contact details is one of the biggest "scam" signals of any online. Skipping these basics is a great way to send new visitors running in the opposite direction – definitely not purchasing from you or giving up their personal details!
The company About Us page is part of this basic information. Writing two sentences rather than telling the company story is another signal to prospective customers that you may not exist, or don't take your business seriously.
Folder or Path – Not Installing in the Root or Logical Path
Many new WordPress users will be tempted to install WordPress into a subdirectory rather than into the main (root) folder of the site and name it something obvious like /wordpress. Those who want the blog distinct from the main site might want it in a subfolder, naming it something like /articles, /blog, or whatever your blog content will specifically contain.
If the entire site is going to be WordPress powered, probably the most common scenario for WordPress sites, then leave the install directory empty at installation time so that when someone types in your domain name, they go straight to the WordPress install – the main site.
Indexing – Accidentally Blocking Search Engines
When initially creating content and building a site, you might want to keep search engines from indexing your half-baked site, until it's ready. Clicking Settings -> Reading then picking "Discourage search engines from indexing this site" and clicking Save Changes, will stop most search engines from indexing any pages and posts on site. The problem is, new users occasionally forget to untick that option once they're ready for search engines to start indexing, keeping the site from being found or ranking for key search terms.
If you're ready to get found and indexed, make sure this setting is not enabled.
Posts, Pages & Categories – Leaving Defaults
Forgetting to remove default posts, pages and categories (like Hello World and Uncategorized) is a mistake new users make with surprising regularity and one that'll give a bad first impression to site visitors.
Removing the posts and pages is as easy as navigating to them and picking Trash next to them in the admin menu. For the default category, first create a category, set it as the default post category and then remove the Uncategorized category.
Tagline – Leaving the Default Tagline
Within the General Settings is the Tagline for new WordPress installs, "Just another WordPress site". It's something every site owner should tweak immediately after installation.
Timezone – Not Setting the Timezone
Certain plugins will use the timezone setting within WordPress Settings -> General -> Timezone for calculating when to send notifications and what time it says it was sent from. Even the general system emails make use of this setting for the same purposes. Just pick the time zone you want the site to be operating as if it is in (even if it isn't) and click Save Changes.
Be aware that not all plugins make use of this setting. Occasionally you'll bump into one that makes use of PHP functions to get the server date, time and timezone and this will cause unexpected behavior. It can happen, but shouldn't.
Title – Not Setting the Site Title
Setting the title for your blog is crucial. At the very top of the Settings -> General section is the Site Title. It's here that you can change from the default "My Blog" to something a bit more personal, being sure to Save Changes once finished editing.
Forgetting to make this change means visitors to the site will be seeing My Blog at the top of the page, on one or more pages, which looks like a new user mistake to anyone who's installed WordPress before.
Conclusion
Being forewarned and forearmed should give you a chance to avoid the mistakes of others. Catch Part 3 where we look at management, maintenance and marketing blunders commonly found on new WordPress user sites.