The Most Crucial Tool Regarding Web Security: Backups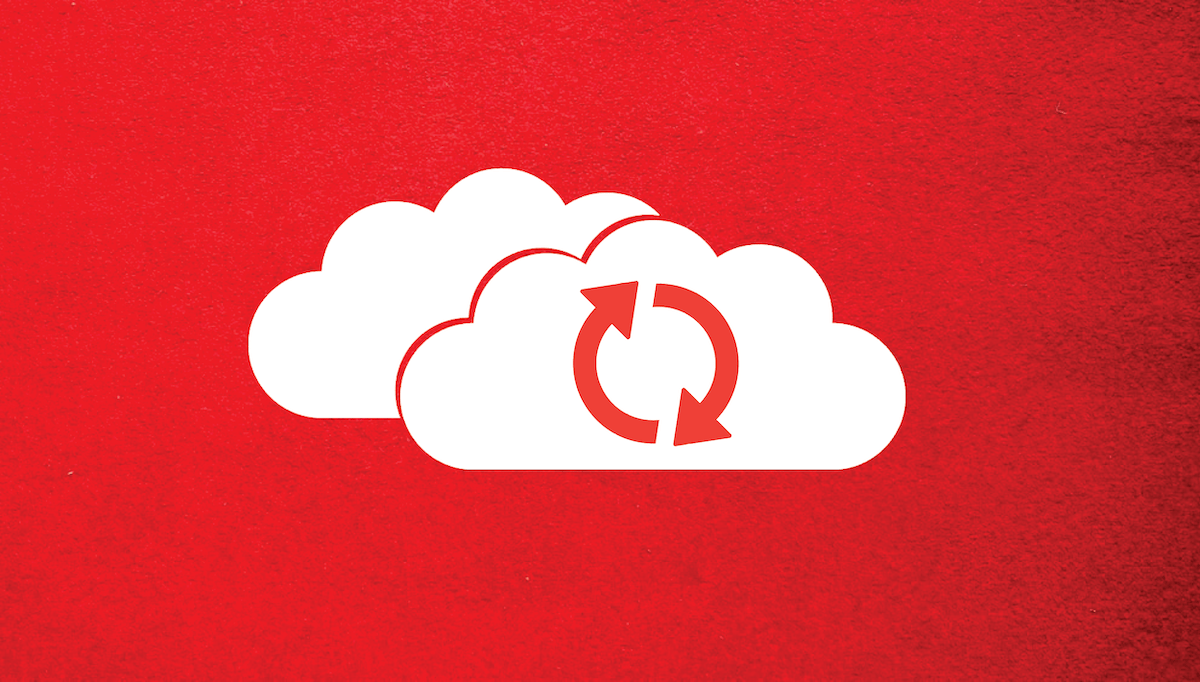 Updated November 10, 2020
Despite there being many easy ways of creating website backups, many site owners simply don't bother taking the time or expending the effort to make sure that they've got a complete backup of their hard work.
A typical WordPress website, as an example, is composed of core files and plugins that can easily be redownloaded (provided you can remember what plugins to download). Its appearance is determined by a theme, which has likely been customized to fit the needs of a company, including changes to layout, style, fonts, colors, logos and imagery and loads more.
The pages, posts and comments are where massive time and effort have been invested. If you have to recreate a dozen or two dozen pages on a site, including the images used, wording, call to action, links to other pages and posts, testimonials from customers and comments from visitors – these will be somewhere between difficult and impossible to fully replace accurately, without a backup.
What if, instead of WordPress, you've got a Magento ecommerce site with 10,000+ products? Ouch!
What if your website database that contained all your customer contact details such as with many CMS and CRM systems suddenly disappears?
Data is More Than Websites
Thinking of data loss as something that only encompasses a website hosting account would mean you've overlooked many other important data repositories that are essential to business success.
How well would your company function if all past and present information disappeared relating to the below?
– website
– inventory details and supplier orders
– email, correspondence, online chat history, blasts sent to each person
– accounts payable and receivable
– VAT filings
– vendors and utility bills, correspondence and payments
– budgets and forecasts
– sales and marketing KPI tracking
– competitors research, intelligence, pricing information
– employee pay, withholding, bonus, expenses and reimbursements
– logos, brochures, flyers, cards, videos, images and designs
– product designs, templates, build processes and safety data
– sales, promotions and historical campaign details including KPI performance info
– technical support facts, figures, processes and procedures
– FAQ and knowledgebase information accumulated over years
– customer databases, purchase history, preferences, lead nurturing progress
– ecommerce products, descriptions, images, SKU's, integration with other systems like Amazon, eBay, booking.com, shipping systems, labels
– office letterhead and assorted stationery
The sum total of business data is enormous. It doesn't take the loss of all of it to be devastating. Just losing the website and email housed in your hosting account would be painful enough that any business owner should make great efforts to avoid!
Real Risks and Facts of Data Loss
Losing a website isn't just about the time and effort in recreating it. It's about all the lost sales that won't be able to happen because the site isn't there to show products and collect payments, as well as the reputation damage from having a site disappear, making retention a challenge as well.
Catastrophic Loss
"Losing" a website can oftentimes be catastrophic. Accounting firm McGladrey and Pullen found that 43% of companies losing their data won't recover fully and nearly 1/3 will end up going bankrupt within 2 years as a result. Datacover reported that 70% go out of business after a major data loss. In the UK, Lloyds TSB banking group published a guide stating, "… 80% of companies that suffer a major disaster and don't have any form of contingency planning go into liquidation within 18 months…".
Whichever statistic you find most likely to be accurate, the bottom line is simply that a catastrophic data loss such as a website disappearing, for whatever reason, without suitable backup, is enough to ruin most companies. Not all, but most.
Daily Backups Overlooked
Knowing backups are important, some 90% of companies do make backups from time to time. Sadly, less than half bother making daily backups. About the same percentage of companies experienced downtime within the past 12 months due to data loss, so one would think daily backups would be a priority.
As company size increases, the likelihood of a company having regular backups becomes much more likely. This simple rule also means that as company size decreases, there's a much less likely chance of them having backups.
30% of small businesses are willing to admit that they don't even have data backup and storage procedures, or they have procedures but don't follow them regularly.
After a Disaster is Too Late to Begin
Actually, it's never too late to put regular backup processes in place. However, if you're one of the 33% of small businesses who don't put backup processes in place until after a disaster, you're risking the company's future on whether it will survive the event.
In the time it will take you to read this post, you have had enough time to create and download a backup of your website using any of the methods we'll discuss further down the page.
A little planning is actually a rare thing with small businesses, when it comes to data loss. Data loss can be workstations, internal servers, web servers, email systems and just about anything that houses important data. 58% of small businesses in the United States haven't done any preparation for data loss scenarios.
Understanding Backup Differences
There are many different types of website backups. Some will capture files, but not databases. Others will backup databases but not files or configuration settings. One type will make a backup that gets replaced by a newer backup after a couple of days – if you don't know there's a problem for 2 days, your "good" backup will be replaced by "bad" backups.
Automatic Backups
Virtually any backup is better than no backup! However, expecting a human to manually make backups at regular intervals is a recipe for disaster. Sure, you can set a reminder, task or alarm and prod yourself (or someone else) into following the procedure for creating and downloading a backup, but there will inevitably be instances that someone is ill, on vacation, away at a business trip or meeting, or any of 100 other reasons why backups didn't get made a particular day (or week).
Automatic backups overcome the human factor and make certain that backups are being made on a regularly scheduled basis.
Full System Backups
Downloading a file or database backup is good. Downloading a full system backup that includes all your hosting configuration settings, emails, files, databases – everything – that's the ideal scenario for backups.
Backup Destination: On-Server, Off-Server, Remote, Cloud, Workstation
Whether a backup is complete or partial is important, but so is where that backup gets stored. A part of choosing a backup destination comes down to the backup purpose. If a company wants to protect files from a disaster, like a hurricane, fire, earthquake or other large-scale disaster, then storing one copy of the backup on the same server or in the same datacenter makes little sense.
Ideally, backups will be stored far enough away from the website hosting account that in the event of a major disaster, the backups will survive and can be restored onto other hardware.
Remote backups are one way of getting automated, full system backups done, away from the hosting server. They can be integrated with cPanel Software, JetBackup or DirectAdmin. KnownHost's admin team can lend a hand with these, or other backup approaches!
Cloud backups are another way of handling backups, though they're often done using plugins from within applications, such as WordPress.
Workstations, or desktop PC's, can be used to download backups onto local machines, giving backups an element of resiliency in the event disaster recovery protocols are required. They're generally not fully automated, at least not without some time spent in configuring the automation tasks to make it so. Backups to desktop PC's are often done with FTP/SFTP/SCP or similar file transfer technologies.
Managed vs Unmanaged Assistance
If you've opted for cheap and cheerful hosting elsewhere, you might find yourself alone in trying to figure out how to install and configure backup solutions for your hosting account.
If you're a KnownHost customer, and would like a hand in setting up your backup system, just open a ticket with Technical Support and staff will be glad to provide you with directions or assistance (your preference) in getting backups set up and running.
KnownHost managed hosting customers will find that JetBackup is already installed and running on their hosting account, preconfigured to automatically create 2 daily backups and 1 weekly backup, without any intervention required.
Restorability
It sounds like a made up word, but the ability to restore a backup is a lynchpin in the whole cycle of use. If you can't restore a backup, there's no point in having one.
A recent study published stats showing that, of companies who actually did make backups, 12% of those backups had data which couldn't be recovered. For companies still using tape backups, of which there are still quite a few, over 3/4 have found backup failures where tapes wouldn't restore properly.
The only problem with wanting to know whether or not a backup can be restored is that you often will have to try to restore it to see that it's going to fail! Check with your managed server admin team to see if they can test a backup on your behalf.
Just under half of all backup failures occur due to hardware failure. Older hardware and moving platter devices fail more often than modern equipment. This is yet another reason why KnownHost opts for new, high quality, premium hardware (plus software and networking components).
This is reason #154 for having multiple redundant backups using different sources. Better safe than sorry.
Backup Methods Available on KnownHost Accounts
There are multiple ways of backing up your data as a customer of KnownHost, varying based on what kind of plan you've got and what control panel (if any) you're using. For purposes of these examples, the most common scenarios, such as if you're using Shared Hosting or Reseller Hosting are assumed. The default control panel in these instances is cPanel.
cPanel Backups – VPS or Dedicated
If you've got a hosting plan with KnownHost that relies on cPanel, and which doesn't use JetBackup, you'll have cPanel backups at your disposal.
Instructions on setting up cPanel automatic backups are available via the KnownHost wiki, though you can also rely on support by opening a ticket with Tech Support for a hand in getting these completed.
cPanel backups offer the flexibility of choosing whether to backup:
– just the database(s)
– just the files
– the entire account with everything from emails to files and configurations to databases
JetBackup – Shared & Reseller (Optional on Other Plan Types)
If you've got a Shared or Reseller Hosting plan with KnownHost, you can use JetBackup, configurable via the cPanel admin area of your account.
JetBackup gives a lot more flexibility, with assorted options to backup:
– cron job backup
– database backup
– dns zone backup
– email backup
– file backup
– full account backup
If you've signed up for an account and not paid for additional backups, you'll get 2 daily and 1 weekly, automated backup.
cPanel Automated Remote Backups to Assorted Services
With a bit of effort, cPanel backups can be set to run automatically via WHM configuration. This method allows you to output backups directly to services like Amazon, Google Drive or even other servers using rsync or SFTP.
As with the above, if you'd like a hand with the configuration or have questions along the way, KnownHost customers can give the support team a shout any time.
New Remote Backup Service
KnownHost remote storage space couples automated backups from cPanel, DirectAdmin or JetBackup as it gives you a secure, high-performance, storage solution that's resilient, fast and affordable.
KnownHost Remote Backups are priced within easy reach of site owners with 500GB of storage available at just $0.02 per GB. Yes, you can backup 500GB for $10 per month!
If you'd like to have incremental, rather than just snapshots, a full JetAdmin solution can be had. Want to tie into cPanel using SFTP or rsync? That's doable too. Got DirectAdmin? Then FTPS is supported.
Get a hand with a remote backup solution for your account by sending in a support ticket. It's no problem, really.
Conclusion
The ideal backup solution will be a composite of options listed above.
#1 – Take advantage of the included JetBackup snapshots – 2 daily and 1 weekly.
#2 – Grab a manual snapshot on a regular basis using SFTP from your account.
If you'd like a longer history of backups, consider:
#3 – Upgrade your number of JetBackups or add KnownHost Remote Backup storage for a few bucks each month.
Remember to ask for a hand from tech support if you need it. Managed hosting with KnownHost definitely has its advantages.
Looking to learn more about KnownHost? Check out this interview with our CEO, Daniel Pearson on Website Planet!