How to backup MySQL Database using cPanel?
Frequent backups of your MySQL databases should be at the top of your priority list, especially if you have an extremely active dynamic website. This article will cover how to create MySQL Database Backups via the cPanel interface. Learn, how to backup MySQL database using cPanel interface?
---
1. Log in to cPanel using Username & Password. i.e; (https://yourdomain.com:2083 or https://yourdomain.com/cpanel)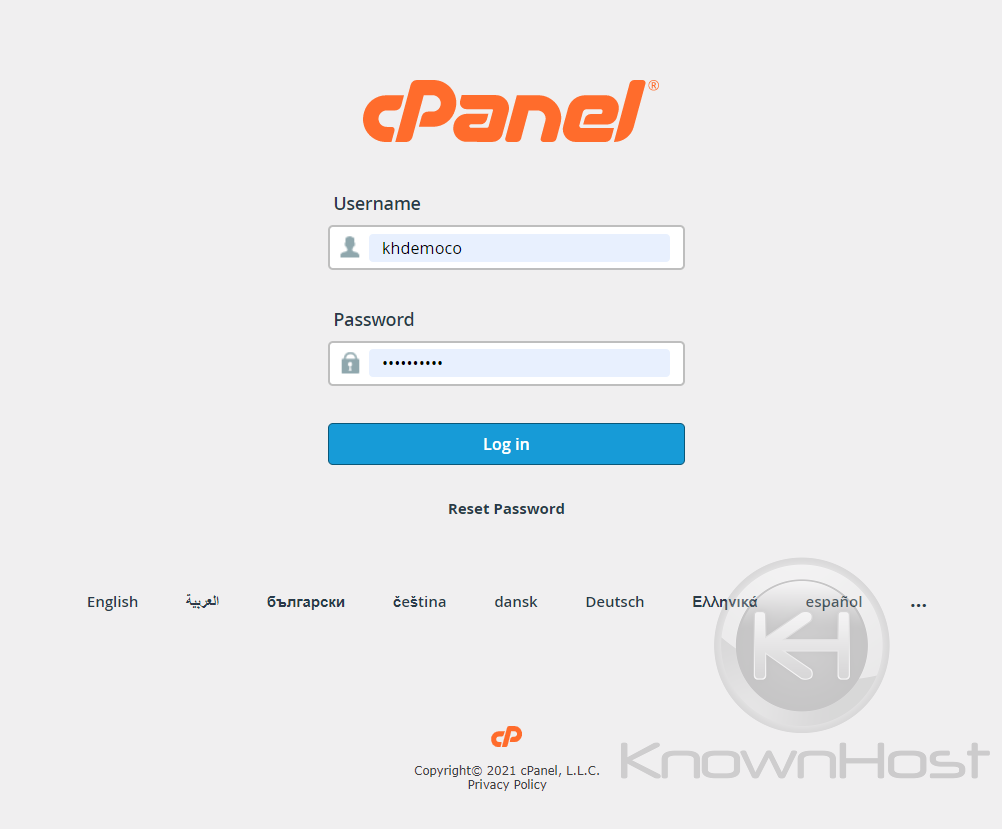 2. Navigate to Files → Backup Wizard.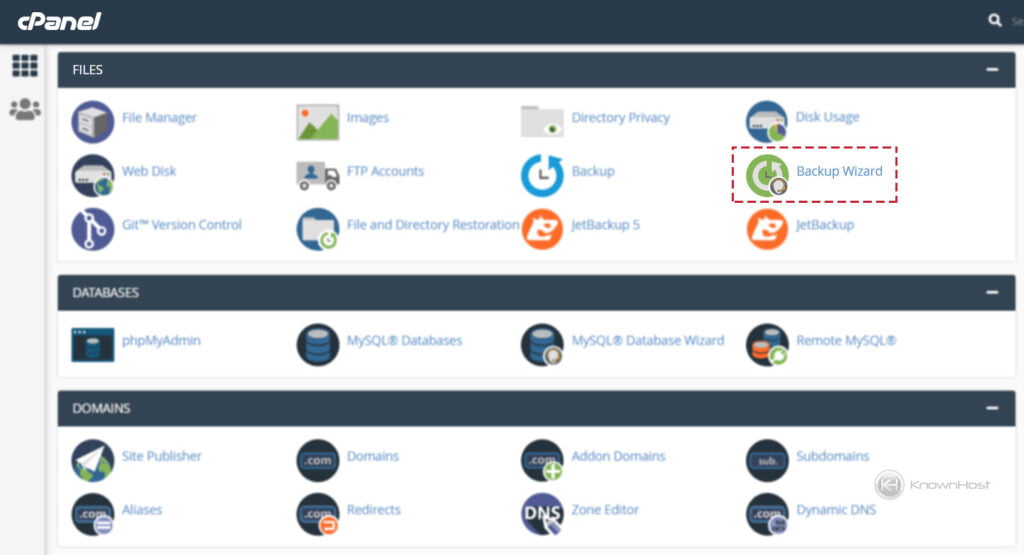 3. Now click on "Back Up" to get started with the backup process.

4. cPanel will ask you whether you want "Full Account Backup" or "Individual Backup" of Home Directory, MySQL Databases, Email Forwarders & Filters. Click on MySQL Databases.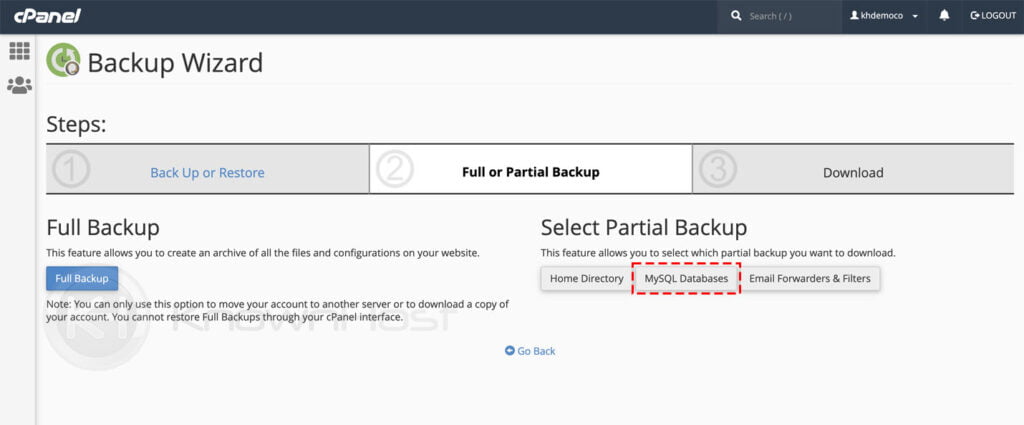 5. Here, you will have a list of MySQL Databases. To download backups, click on the database name, and the system will start downloading the selected MySQL Database backup.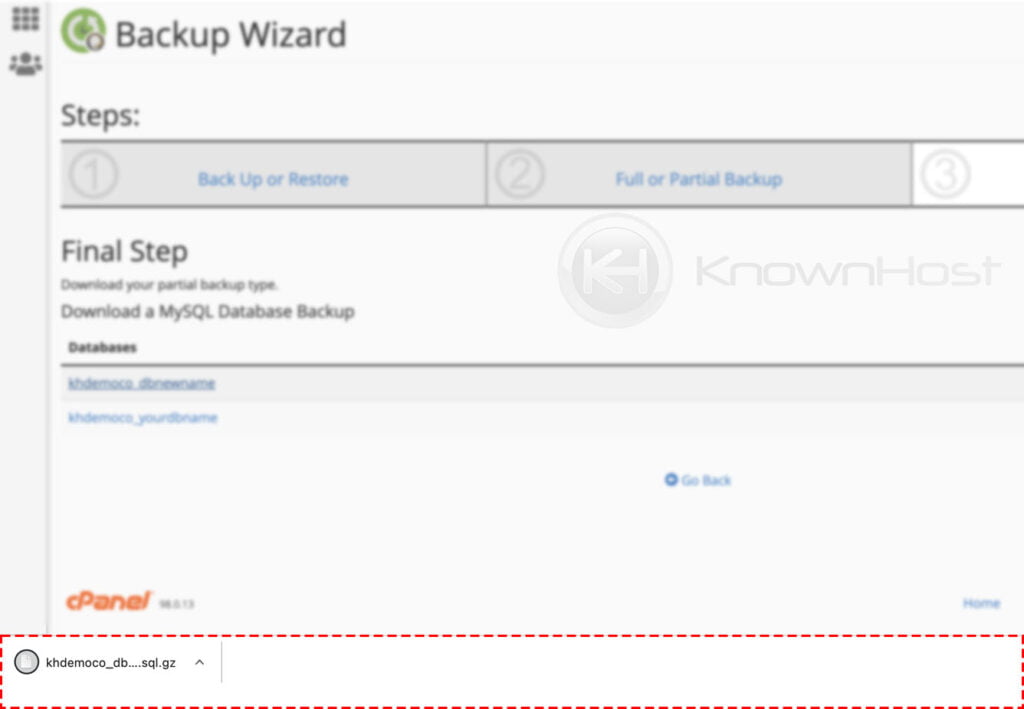 This saves the MySQL database to your local computer. It's always a good idea to have a local copy as well, however keep in mind it may be VERY large depending on tables and rows in the database.
---
Conclusion
Now that we've gone over how to backup MySQL Database using cPanel interface. We recommend making sure to have your host keep the offsite backups for better assurance of cPanel backups.
KnownHost offers 365 days a year, 24 hours a day, all 7 days of the week best in class technical support. A dedicated team ready to help you with requests should you need our assistance. You're not using KnownHost for the best webhosting experience? Well, why not? Check with our Sales team to see what can KnownHost do for you in improving your webhosting experience.