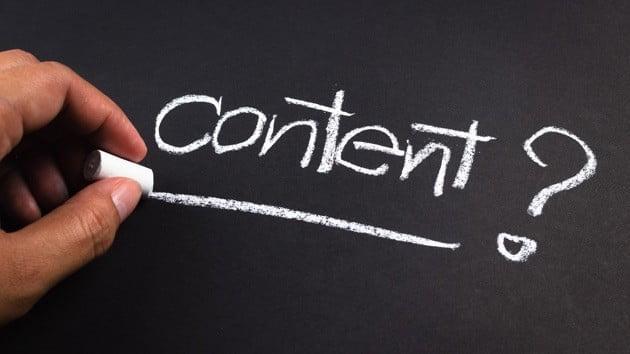 Are you trying to find new strategies to promote your business? Well, content marketing is a great way to do so. However, before you get started, here are five content marketing myths you should know about.
1.    Anyone Can Write Their Own Blog
Content marketing is easy. It's creating content and just marketing it to your audience. Right? Wrong! Stating that anyone can write his or her own blog is like saying anyone can hit a home run. Not everyone can write, least known be able to write their business blog content. Everyone specializes in something and to have a successful content marketing blog, a specialist should work on it.
There is Not Enough Time to Research and Be a Business Owner
A business owner should devote their time building their brand, networking, and developing contacts. There is minimal time during the week as it is, so taking the time to research and write informative and engaging blog content just slows them down.
Content May Not Be Error Proof
A business owner may soon realize they are not writers. Besides not having the most accurate information, their content may also contain grammatical errors.
Although content can always be edited on a blog, that is only after who knows how many blog visitors have shared it via their own social media sites. The best way to overcome this is to hire a professional content marketing provider who can create a marketing strategy, write the content, and save the business owner from an embarrassing future.
2.    The Best Content is to the Point
Even some content marketing specialist still believe to this day that blogging every day is the best way to get the word (content) out there. However, more is not necessarily better, and that's in many ways. The best content marketing strategies are short, sweet, and to the point.
Break Your Content Up
You never want to overwhelm your readers. Having multiple 2000 word articles (yes, even with sub headers) can lose a reader quickly. If you have found yourself with a lengthy article, consider breaking it up into a two or three part series. This gives your readers time to soak in the content. It also gives you inbound links to use for your next article.
Other Forms of Providing Great Content
Finally, who's to say that creating blog posts is the only or most effective medium of getting your message across to your website visitors? Content marketing is a mixture of written blog posts, pictures, how-to's, infographics, case studies, charts, videos, and practically anything that helps your audience learn and retain information. Allow your business blog to have a personality and this will continue to draw your potential clients.
3.    Content Marketing is Not Effective
Another myth you should know about is the thought that content marketing is not effective. Many believe it's a waste of time and money (especially if outsourcing). However, think about it. As discussed above, content marketing is more than just a blog post. You can relay your message across a variety of mediums reaching a large audience. Not everyone wants to read a blog post, watch a video, or analyze a bar chart.
Bring Your Customers to You
Content marketing brings customers to you because they are searching for relevant information or answers to questions. They need your content to solve a problem – their problem. As they search for answers, your content marketing strategy has set the path for them to find your business via Twitter, Google Search, Pinterest, and other social media sites.
Keeping Your Audience Engaged
Content marketing can definitely keep your audience engaged. Engagement is a highly sought out result for content marketing strategists. As long as you do it right, content marketing is highly effective. Once you know who your target audience is, what they care about, and solve their issue, you've gained a customer for life.
So what's engagement? It's creating videos for customers who don't want to take the time to read. It's creating podcasts for customers who'd rather multitask while traveling to and from work. It's creating humorous infographics perfect for sharing via social media sites. It's the topic of the day you've posted on a Friday that gets like-minded consumers together to discuss issues and raise awareness. This all builds a valuable rapport between your business and your clients.
4.    Content Marketing is Expensive
Since many business owners outsource their content marketing creation and marketing strategies, you may believe content marketing is expensive. This is not true. Depending upon the information, you can have quality content created by professional writers at affordable prices.
5.    Content Marketing is for Branding Purposes Only
The final myth worth de-mything is that content marketing is for branding purposes only. Many business owners realize now how content marking is important for branding the organization AND supporting the sales cycles.
Conclusion
So put behind you the outdated information you may have regarding content marketing. An effective marketing method is more cost effective than other marketing tactics.