10 Reasons Why Your Website May Deter Shoppers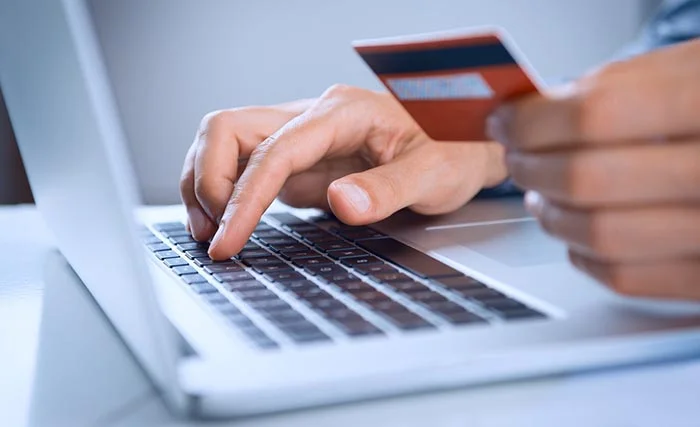 Updated April 3, 2020
The first impression counts when it comes to a website. As a website owner you need to know why to improve first impression and the reasons people aren't purchasing your products and services.
94% of first impressions are driven by the design of a website. SEO and PPC campaigns are pointless if your website is driving people away. Here are ten reasons why people won't buy from your website.
#1 – Poor Visuals
Whether it's the color, the text, the layout, or the content on the page poor visuals can destroy a website.
What you should have on your website is a clearly defined call to action and reasons why people should buy from you. Use real images and stay away from dated stock images. Make everything look clean and professional.
#2 – No Appeal to the Target Audience
What are the characteristics of your target audience?
Tailor your website to the target audience. If you're targeting young people, don't have long reams of text. Likewise, someone reading a financial review wants lots of in-depth content with graphs and charts.
#3- Your Content is Boring
The University of Missouri conducted studies and concluded that the average eye scans a website for 5.59 seconds before making a decision on whether to read on or go somewhere else.
Eye-Catching Content
Your content should catch the eye immediately and encourage people to read. Don't ramble. Get to the point.
Also, look at the bottom of a webpage. If the copyright notice isn't set for this year, the chances are the content is outdated.
#4 – You Don't Have Visible 'Contact Us' and 'About Us' Pages
Don't underestimate how important these two pages are (see also: How to write a killer about page). They represent the two pages on a website without any sales copy. It's where people can get the straight facts about your company.
People want to know that you're genuine. They want to know where you are, who you are and how you can help them. It's why these are amongst the most visited pages on any site.
#5 – No Easy Checkout
Guests should have the option to checkout. Even forcing someone to sign up for an account is a major driver of high bounce rates. Make sure the checkout is a single page where people can enter their information without any issues (see also: How to reduce shopping cart abandonment).
#6- Missing Trust Indicators
Trust comes in the form of peer review. Reviews on sites like TripAdvisor and other local directories carry a lot of weight with users. Set up a Google Alerts listing for yourself and track what people are saying about your business. Don't hide away from bad reviews, act on them.
#7- Bad SEO
Bad SEO techniques aren't just a problem for your ranking on Google. It's a problem for customers on the page. Techniques like keyword stuffing and links that go to irrelevant sites and pages damage the overall user experience and should be avoided.
A poor SEO strategy is a trust indicator, and it will turn people away.
#8- Not Mobile Friendly
Google research has shown us that 73% of people surveyed want sites to be friendly for mobile devices. With so many people browsing the web exclusively on mobile devices, it makes sense to make your site ready for different devices.
What Happens Without Mobile-Friendly Functionality?
If a site isn't optimized for mobile through responsive design it's extremely difficult to take advantage of a site's functions. Many users will simply leave in frustration without giving your brand a chance. 55% of people involved in the same survey said a lack of mobile functionality hurts a brand overall.
#9- You Don't Use Video
Video is worth a thousand pictures these days. If your site has a video on it, Google will prioritize it within the search rankings. The simple fact is Google owns YouTube, so it wants users to take advantage of its other service, not just its search engine.
Making a Video
Any site in any niche can make a video. It doesn't have to be anything complex. A 90-second corporate intro to your business and what it does is enough to tell people about your site and get it ranked higher on Google.
#10 – A Lack of Proposition
A customer proposition must include the following three aspects:
How your product solves problems faced by your customers.
The benefits of investing in your product.
Why they should buy from you and not the competition.
This is what your copy should embody. Everything else is just fluff the customer doesn't need to know about, at least not on your main pages.
If you can't figure out whether your copy provides an enticing proposition, lay down your points in list form. It will soon become clear.
Managed dedicated servers that are affordable, reliable and 100% secure from KnownHost.
Conclusion
These are ten reasons why people won't buy from your website. With so much competition today, it's vital you leave no stone unturned. By following these tips, you will improve the conversion rates on your site, and you may even pick up a greater amount of traffic along the way.