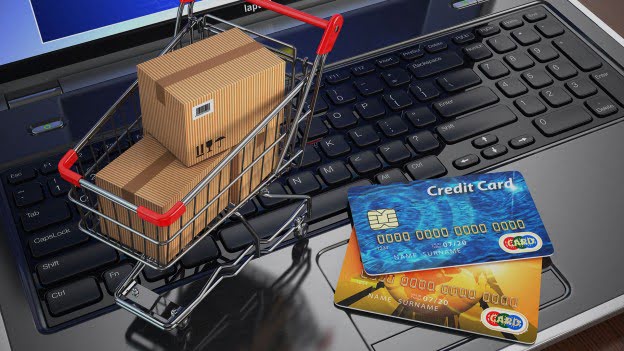 Shopping online is a trend that is becoming extremely popular but it can also be stressful. More than half the people who visit eStores will leave without completing the checkout process.
Here are some ways you can reduce shopping cart abandonment in your online store.
#1 – Add more images
You want to have several images attached to every item you have for sale in your store. This helps your customers make sure they know what they are purchasing. It has also been shown that adding a picture to the sale item increases shopping cart completion by ten percent.
#2 – Shopping Cart progress indicators
Make it very clear to the customer where they are in the checkout process. By using a progress bar, your customer can see what step they are currently on and how many more steps they have before the purchase is complete.
#3 – Keep things simple
People shop online for the simplicity of the process. They want to be able to find the items they are looking for and then purchase it. Anything else that may be distracting them from doing so should be removed from the page.
#4 – Do not require users to register
While you would love customers to register to your site and join your mailing list, it is something that causes shoppers to abandon the checkout process. Do not require customers to login or sign up for your mailing list. However, you can make it an option if they wish to know about deals available.
#5 – Do not hide prices of the products and shipping costs
You want to make sure that your customer is aware of the price of the item, but also the price of shipping. Many people abandon their carts when they suddenly discover there is a high shipping cost. By showing the shipping cost early in the process, they are going to be able to calculate the total cost before starting the checkout process.
#6 – Make editing possible
When people are in a physical store, they can change things at the register so make this possible in your online store.
Add a link at the checkout process that allows your customer to return to the store but make sure they can save their cart so they do not have to restart the purchase process. This will not only increase shopping cart completions, but also increase additional sales.
Additionally, have a link near the shopping cart icon that allows your customer to edit their order(s). This will allow them to edit the quantity or change any other relevant settings. Make sure the edit process is easy so your potential customers do not become frustrated.
#7 – Offer them several payment options
Credit cards are no longer the only way to pay for things online. Not all shoppers want to have their credit card information given to digital markets, so make other payment options possible. PayPal and Google Wallet are two popular choices.
#8 – Make your shoppers feel secure
Your shoppers want to feel secure when shopping online, so make sure you have a SSL Certificate for your site. The SSL Certificate lets your customers know that there is encryption on the site, as well as a warranty protection. You also want to make sure you have the right type of SSL Certificate for your store.
SSL is a basic certificate that covers one page. It is the cheapest option and it will keep your online store secure. However, you can purchase an Extended Validation Certificate that gives you the Green Bar Assurance and more warranty protection.
# 9 – Customer Service
Good customer service goes a long way. Somewhere on your shopping cart page, you want to have a hotline available for customers who want support. It is also beneficial to have a live representative available for online chat for people who do not want to make phone calls.
#10 – Cross-Selling
You see it when you visit stores and restaurants, upselling and cross selling makes more money. At the beginning of the checkout process, have links with thumbnails that offer items the customer may be interested in based on what they currently have in their cart. Make sure it is visible, but not intrusive to the purchasing process.
Closing Thoughts
Using these methods, you will find the percentage of shopping cart abandonments drop. Customers who know what they are getting, the price they will pay for it and feel comfortable with the process are more likely to complete the purchase and return for future shopping experiences.