Why Mobile Friendly is Essential & How to Test Your Site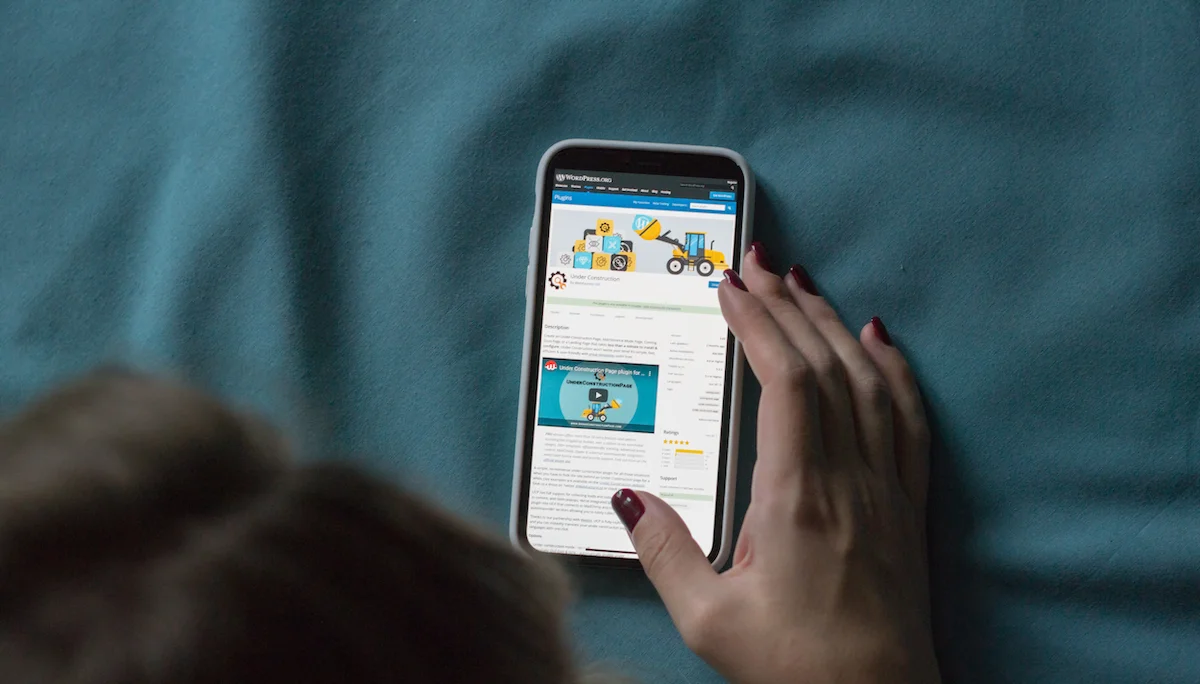 Updated July 22, 2021
With 60% of USA website visits coming from mobile devices, it's essential that your website be mobile friendly. Failing to comply is not an option, unless you want to damage your SEO, sales and customer engagement. (stats from SEL)
Do you know how your customers are primarily accessing your website? Many consumers use their mobile devices for everything from shopping online, checking their email, socialising and even reading. There are no excuses – it is a 'must have' to have a mobile friendly website.
In fact, more than 60% of smartphone users have made a purchase via their mobile device within the past few months. There's 125 million+ smartphone and 50 million+ tablet users in USA alone. Multiply that times the 60% making purchases and you have at least 75 million mobile purchases made in the past 6 months. Care to ignore all that revenue? Your competitors aren't ignoring it!
Mobile Devices Are Everywhere

People use their mobile devices for everything. Whenever they need an answer to a question, need to pay a bill, or even do some shopping, they turn to their mobile devices. So, regardless of your website niche you can reach more potential visitors by having a mobile friendly website.
Statistics show that there are over 10 billion (with a 'B') mobile devices in use globally. Some have mobile, tablet, desktop, laptop and many other devices. Some have just one or two. The problem is: we don't know who has what until they visit the site. If we don't cater to their needs, they leave and buy elsewhere!
CMS hosting for everyone from KnownHost.
The Role of Mobile in Purchasing Decisions
Many website owners make the mistake of thinking that their offer includes a complex buying process or high-priced product/service that wouldn't typically be bought by someone using just a mobile device. In part, they're right.
However, there are many scenarios where mobile is the linchpin (that little cotter pin on the end of an axle that keeps a gigantic wheel from falling off a trailer).
Mobile Linchpin Examples
#1 – In Store Searches at the Point of Decision
Yes, that's right, over 80% of shoppers admit to using their mobile phone at one time or another, in store, to look up prices, images, product specifications, product reviews and availability at other locations. Some might consider this a ZMOT (Zero Moment of Truth), or that point in which a buyer makes a decision, even before they approach the counter or speak to a sales rep. It's a point that can make or break a sale – and it happens a lot, in store. If people can't find the information they need, via mobile, they're just as likely to ask for help as they are to leave and shop elsewhere. Why leave it up to chance when you can help steer them into a purchase, with your mobile friendly website?
#2 – B2B Buyers Research via Mobile
42% of all B2B purchase decisions include research done on mobile devices. Surprisingly, half of that research was done at work (where they presumably could have accessed the website via their desktop or laptop). The final purchase may not be done via mobile. The first visit may not be done via mobile. But somewhere along the way, mobile devices will be used to access the website to check out the product or service under consideration.

How to Know if You're Site is Mobile Friendly?
Perhaps you've bought a theme from what you believe is a reputable site and they've said it is mobile friendly or responsive. Maybe you've hired a developer to build your site or modify some existing ecommerce or CMS system, and they've billed it as responsive. It isn't enough to think your site is mobile friendly – you have to test it to know!
Mobile Friendly Tests
#1 – Google
Of course this test is the most popular – it's by Google, so it ranks for searches about mobile testing! You can run the Google mobile friendly search test here.
#2 – mobiReady
If you'd like a bit more of a performance related test of your mobile friendliness, mobiReady has a great tester.
#3 – withGoogle
A pure mobile speed test – after all, you can lose sales by being mobile friendly – if it's slowwww.
#4 – BrowserStack
Visually SEE exactly how your site appears in various mobile devices across a wide range of resolutions. It really is an amazing visual tool.
Mobile Sites Work Everywhere, Every Time
When you have a mobile friendly website, your customers are able to access your website from any location that they have an internet connection. This means that they do not have to wait until they are at their laptop or desktop computer to visit your website. By having a mobile site, you can have a steady flow of customers because they can conveniently reach your business online anytime.
Mobile websites will only work all of the time if you have your website optimized for mobile viewing. This means your visitors should have to do very little typing and your website should be easy to navigate. Google's recommendation is to implement a responsive design which basically is a technology that makes a website adopt to the dimensions of the user device, whether this is a mobile or tablet.
Mobile Users Use the Web More
The Internet is most effective when it can be accessed to provide needed information in real-time. Studies have shown that one third of website traffic is mobile. It is common for mobile users to need to access specific information from the web when they are on the go, such as a nearby location.
Since mobile visitors are on a mobile device, they have a limited battery life. It is important that you have the information easily accessible to prevent them from going to a competitor's website. It is also important to make sure that your website loads quickly too.
Mobile Sites Mesh Well With Social Media
Mobile web users do more with their devices than browse for prices or send text messages. They share their lives through their cellphones and tablets, utilizing everything from Pinterest to Facebook. The vast majority of people using smart phones are constantly logged into their social media profiles, with dedicated apps that can be linked to like any other web page.
A mobile website, when developed and implemented properly, will make a point to utilize the resources located on the mobile device. By accessing these resources, it is possible to create a unique experience that will help reduce your websites bounce rate, and help bring them back to the site in the future. Obviously, if your website is what they are looking for they will have no problems sharing it with their social media followers, which results in more business for you.
Viewers Expect It
An increasingly large percentage of the population has little to no daily experience with using the Internet from a traditional device. For them, a mobile device is the regular way to view the web. They expect simple websites that do not use a large amount of graphics, and only have a minimal amount of advertisements.
While it is okay to have advertisements on your main website, you want to avoid this with your mobile site. Viewers expect to come to your site and be able to find what they were searching for instantaneously. If you have a bunch of advertisements blocking their view, they will leave your website quickly, which results in an increased bounce rate.
Conclusion
Mobile websites started as a novelty, even including their own designator (.mobi) to help people differentiate between them and regular sites. As mobile devices and web standards grew in complexity and power, it became easier to simply develop high quality sites that work on every device.
Having a mobile friendly website is no longer a novelty – it's a necessity, if you want to stay ahead of the competition. With a mobile-friendly website, you are able to reach an audience that you would have not reached otherwise. Tapping into the large number of mobile shoppers, researchers and daily users – all of whom depend on their mobile devices… Can help you drive top line sales improvements and keep your competitive edge.