Boost Sales with Surprising Pay Per Click (PPC) Techniques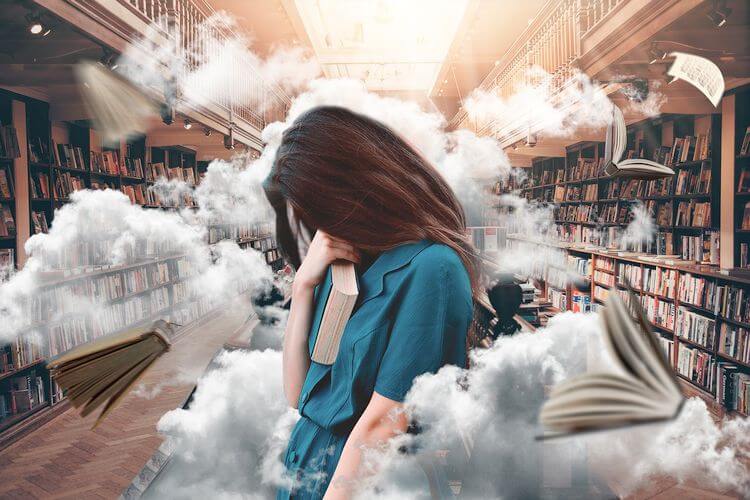 Updated July 26, 2018
Boost sales with these rarely shared pay per click PPC techniques proven through years of testing and real-world application in how to increase sales online by using PPC advertising to improve your sales funnel and post-visit follow-through. The right Pay Per Click approach can be used for much more than simple convert-or-die propositions. Read on to find out how…
Traditional PPC
Since the advent of pay per click advertising, networks such as Google's search network + content/display network have been used to acquire new customers. Traditionally, advertisers compete with one another in bidding on keywords or phrases that are likely to immediately convert into new customers. This convert-or-die mentality is where clicks are expected to instantly turn into sales. People either buy or go away, there is no middle ground or other use for them.

Evolved PPC Techniques
With clicks in many industries costing $20, $50 or $100 each, and conversion rates of 2% or less, advertisers can expect to pay for 50x their average click price before finding a single customer. In other words, "buying a new conversion" could cost 50 x $20 ($1000), 50 x $50 ($2500) or 50 x $100 ($5000), each. If your lifetime customer value (LCV) is double that amount, you could be expecting a gross profit of 50%. But, as your LCV gets closer to your cost per acquisition, profit margins get tighter and tighter.
The question to ask is – what about those other 98% who didn't convert? Do you currently just let them escape the sales funnel? Should you? Of course not!
If you're going to boost sales, you need to become more efficient, reduce costs per click, eliminate click-or-die thinking and build a funnel that generates better profit margins.
Understanding the Process – Engaging Throughout the Buy Cycle
A certain percentage of prospects will be ready to buy, today, now, and will react to offers. Many website visitors will not be at a stage of buyer readiness that lends itself to converting. They'll be ready to learn about the problems facing similar businesses. Or perhaps they are aware of the problems and are ready to start researching and considering solutions, their merits and costs. Finally, after consideration, they could be ready in the here and now to make a purchase decision.
Targeting all your PPC effort to the bottom of the sales funnel (where buyer readiness is at the point of making a purchase decision), you give competing brands a chance to target the earlier phases, where people are learning, exploring and most of all – building brand affinity. Giving away the top of funnel will position your competitors to make great first impressions ahead of you, to build trust and be well liked – before they even know you exist, or how wonderful your brand performs.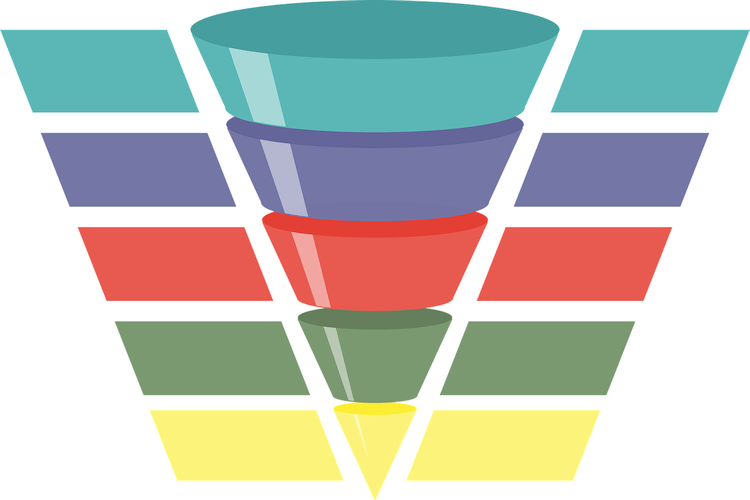 Surprising Technique #1: Introduce the Brand Early in the Buy Cycle
One of the first steps to boost sales is to understand the buy cycle, and the places you can intervene. Remember, clicks higher in the funnel are often more general, less "salesy" and lower cost per click. You can get visibility earlier, cheaper and get a jump on the competition who haven't mastered this approach.
Many Adwords certified experts will only care about conversion rates of PPC advertising. In fact, Google has account reps who work with Adwords advertisers to improve their conversion rates. Their pay depends on you pursuing the bottom of the funnel and only going after those who will convert-or-die. A little bit of this is great – but it shouldn't be your only approach.
– Multi-Channel Interaction
In a pure PPC convert-or-die approach, Google Analytics (preferred for consistency and additional data) or Adwords Reports are used to identify what keywords and ads are generating the best conversion rates, and highest volume of conversion, by only examining the PPC channel. Organic, direct, social, email – all other channels are often ignored completely.

– Time to Purchase
By looking at Google Analytics: Conversions -> E-Commerce -> Time to Purchase you'll know how many of your conversions happen during the first day – that day when someone first encountered your website and made a purchase.
Alternatively in Google Analytics: Conversions -> Multi-Channel Funnels ->Path Length will show how many interactions were required before the visitors became buyers. If yours is like KnownHost, you might see 50% of buyers coming from their first visit. That means half of the rest are coming from multiple visits to site.
– Attribution
In order to fully understand the whole multi-channel brand introduction concept to boost sales, your sales increase will need to be attributed. Understanding the impact of "first interaction" vs "last interaction" importance can be made clear by simply visiting Google Analytics: Conversions -> Attribution -> Model Comparison Tool. Take a look at the channels for Paid Search and Display.
Paid Search (search network of Adwords) – may show more conversions on first click vs last click, or vice versa depending on your stats. In most cases, there will be more first click interaction conversions, because PPC has introduced the brand, the site made a good impression and people buy, or return to buy later, thanks to this PPC introduction. Make introductions early on to boost sales later.
Display (display/content network of Adwords) – may show more conversions on first click vs last click. This is usually attributable to the fact that people have either seen the brand through other channels and are finally converting after enough reinforcement, or because they've made an impulse decision to buy something (typically a lower priced offering). Failing to embrace the display network could limit your sales. Gain a 50% sales increase by setting up display campaigns of one variety or another.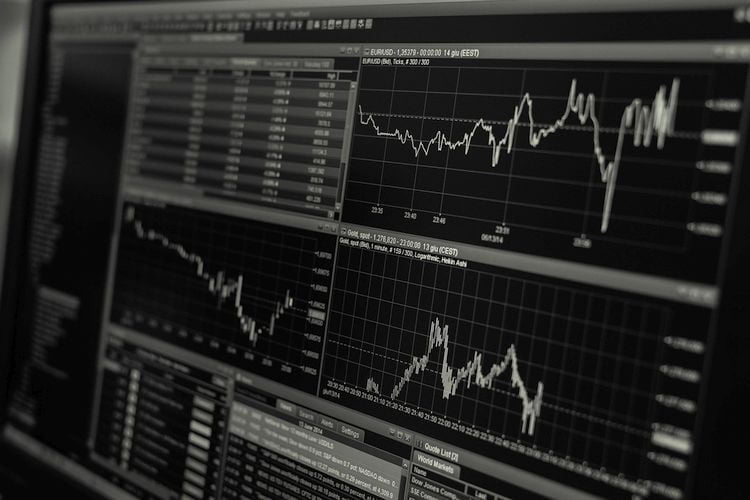 – PPC Budgeting for Brand Introduction
With half of conversions happening on the 2nd, 3rd, 4th, etc, interactions, you have to consider what percentage of budget should be allocated to strictly bidding on high converting PPC phrases. After all, many of these are going to come back directly by remembering the domain name, or searching for it organically – because they remember from their first PPC visit.
Focusing the entire budget on Google Search Network max converting phrases can be profitable, with limits. Allocating a good portion of the budget on introduction phrases and display network will expose the brand to prospects earlier, allowing for more eventual conversions, thus outperforming a convert-or-die only approach.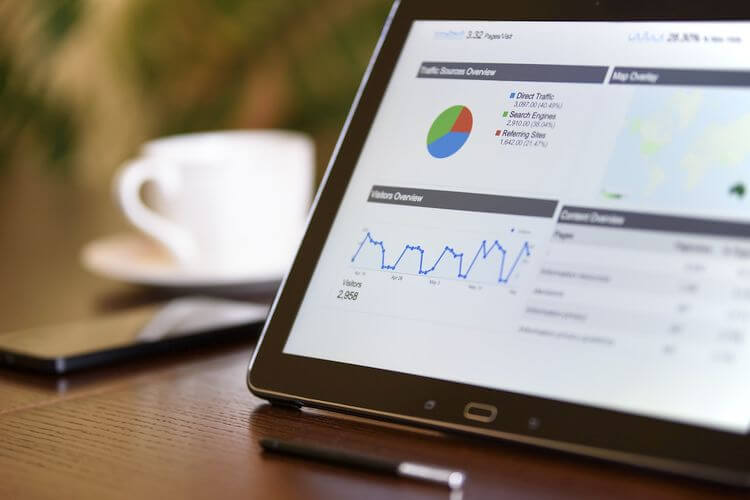 Surprising Technique #2: Retargeting
When you've spend significant budget in bringing potentially converting visitors to your site, only to find that they weren't ready to commit/convert on that first visit, you shouldn't let them disappear forever. Enter retargeting (sometimes called remarketing).
For a cost of somewhere between 1% and 10% (typically) of the original click-price in driving prospects to site, visitors can be induced to return to site a second time, via follow-up campaigning on Google. Thanks to the use of cookies, visitors can be tracked and targeted ads shown to them following their first visit to site. This can be a great way to increase sales revenue.
– Multiple Retargeting Channels
As marketing manager for a global training company in London, I had a first-hand opportunity to see what people said in their post-course completion surveys, when asked, "Where did you hear about us?". A popular, and much beloved, answer to that question was, "Everywhere". Though they were referring to PPC, organic, referrals, other website, and emails, the concept is a fantastic goal to pursue. Making the brand visible, and offers visible, throughout their online experience, is a very effective way to boost sales!
Using Google campaigns for retargeting meant using the display network. Google now has remarketing for search campaigns as well. But don't stop there. Facebook has become a great remarketing channel, even for B2B products and services. Twitter can convert well too! Test, test, test. Try your retargeting campaigns across many channels and see what works best.
– Vary Ads and Offers
People get ad blindness quickly, tuning out familiar items as they seek what's new and exciting. Vary your ads! It also pays to vary between brand-value type ads and special-offer type ads. You want increased sales and in order to boost sales revenue, you need to try different things. Always be testing…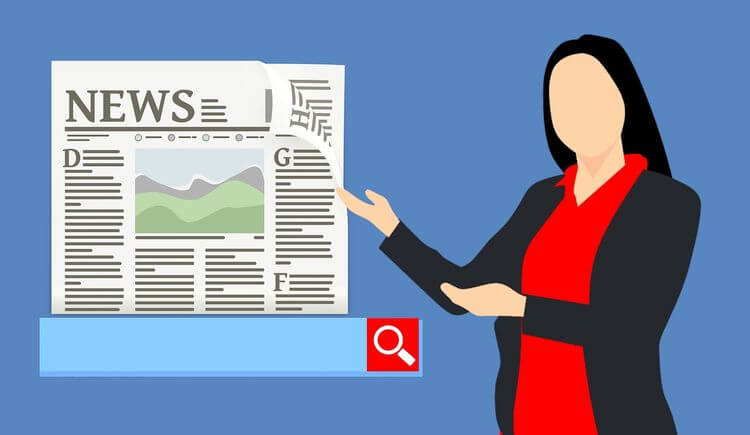 Surprising Technique #3: Content Marketing
Introducing the brand in a positive light is key to building trust. Some people won't buy initial offers, but will buy from brands they know, like and trust. One technique for building this trust is to run PPC campaigns which "give away" valuable content, such as an ebook.
On this blog, you'll find a 24 page guide – Smart Marketer's Guide to Web Hosting. It's a totally free read with no sign-up forms, few sales pitches included – it's just designed to give incredibly valuable information to marketers who need web hosting. It's worked wonderfully, receiving tens of thousands of likes plus plenty of clicks and eventual sales.
The basic concept is straightforward. The cost per click is low. The long term impact is huge. People who visit and read this kind of content feel a strong positive affinity for the brand. They know us, like us and trust us. They come to believe that we are the safe pair of hands that we claim to be…. Of course, having the verifiable best uptime on the planet is a big help 😛
When you can reach people for cents instead of dollars and get clicks for a fraction of the cost of Adwords search network… you have built the foundation for future sales.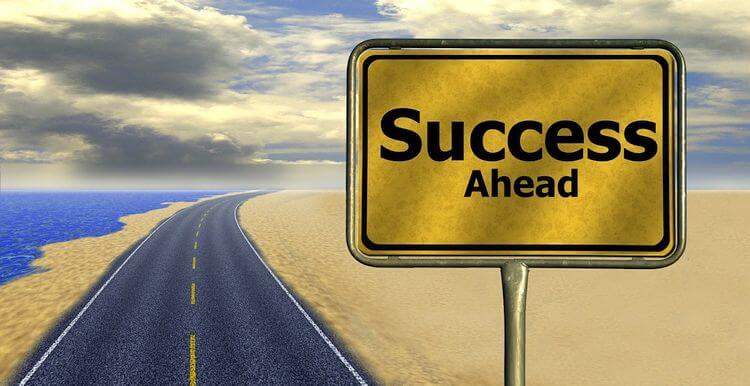 Conclusions
Making everything about converting today or dieing today is not the most profitable approach, nor a great plan for the future. Instead, fill the top of the sales funnel with brand introductions that impress, tell a story, give value. Follow that visit with great offers that represent a good value, and which follow-on from what was of interest originally.
By allocating your budget along all points in the sales funnel / buyer readiness / buy cycle, you'll have a chance to boost sales as you generate demand (illustrating the pains of their current predicament), share solutions that alleviate their pain (shows the value of your products), impress as being remarkable (buy giving away great content) and reinforce their purchase consideration (retargeting after the visit).
Hopefully these techniques bring your business wealth and you a sense of achievement as each day you market smarter, not harder.
If you'd like to find a great deal on web hosting, reseller hosting, managed VPS or fully dedicated server, contact the KnownHost sales team for details!