Why Your Hosting is Affecting SEO Efforts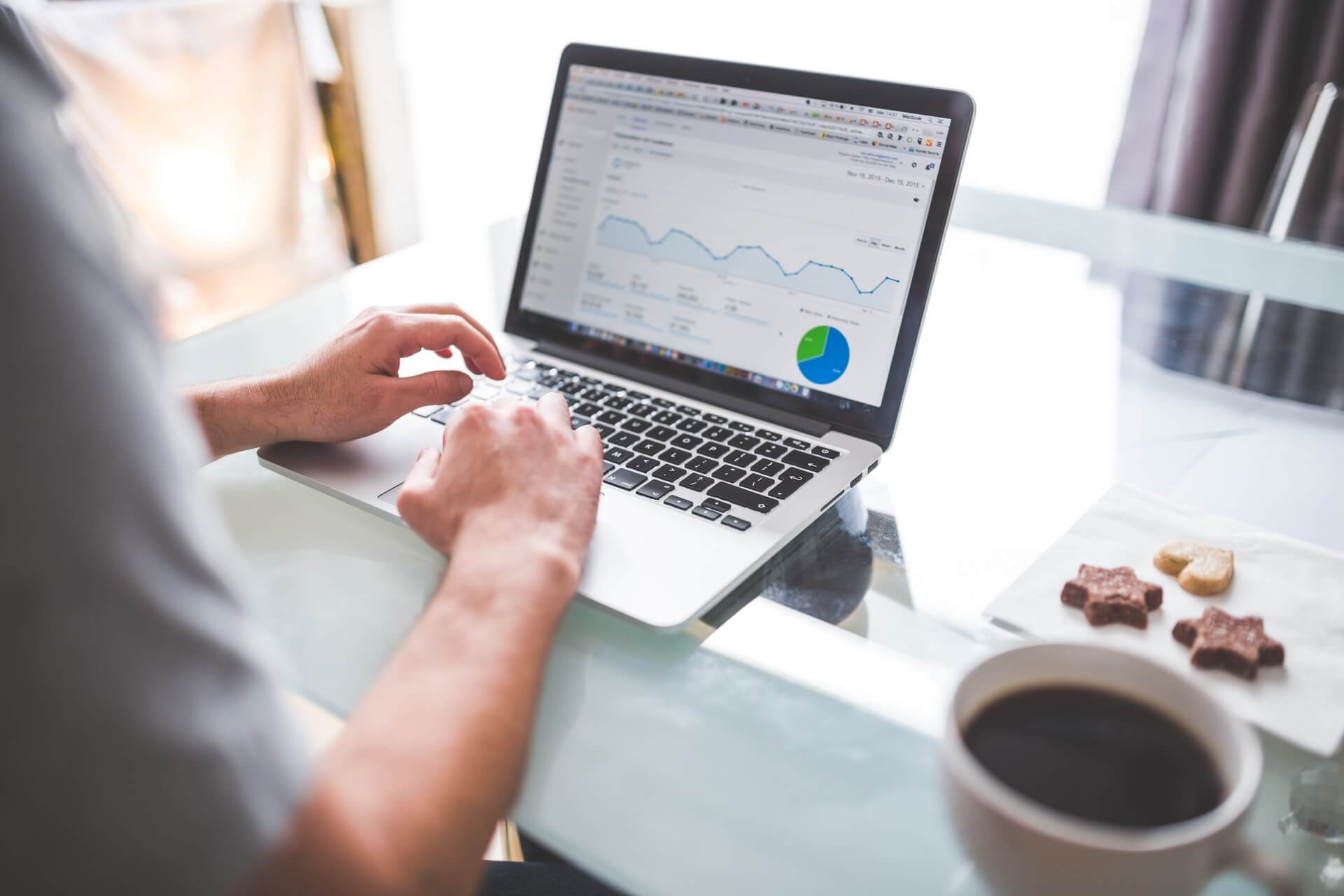 UPDATED December 8, 2017
Small business owners understand, more than any other industry segment, the importance of organic search rankings and the traffic it can bring to a site – because those convert into sales at an extremely good rate.  Hosting plays a big part of search results, though not many fully understand exactly why.  This post aims to explain exactly what role hosting plays with SEO and how you can significantly improve your rankings by making the right choice for your website hosting.
Overview
There are hundreds of SEO factors, some more important than others.  In fact, we've dedicated several posts to this already – just check out our pages tagged with SEO.
When it comes to website hosting however, there are only a handful of factors that make all the difference:
speed – how fast a website's pages load for visitors
uptime – downtime is costly
geolocation – be near your audience for best results
bad neighborhoods – other sites on the same IP can be damaging
email deliverability – order confirmations and enquiries won't get delivered if others are spamming
Why SEO Matters to Small Businesses
Search engine optimization is one of the facets of digital marketing that provokes a love/hate response. It's obvious that having an SEO plan is a necessity. After all, there is a lot of value in organic traffic. On average, just over half of the traffic coming to a site is via organic search. That means avenues like social, paid ads, email, referrals, etc. combined equal the traffic that Google or Bing bring to your site. While having more visitors is nice, what does that actually mean for your bottom line? Organic search traffic also brings in the most revenue across most industry sectors. While some visitors might just be researching or "window shopping" many are deliberately performing searches so they can make a purchase.
On average, organic traffic converts into leads at a rate of about 16%.  For those doing ecommerce, I am usually happy with 2% conversion rate standard across all types of products/services sold online.
If you're unsure about just how well you're doing with organic conversions compared to others in your industry, follow these two steps:
Use Google Analytics to set up goals – such as the thank you page after someone buys something from you.  That way you know your conversion rates by channel.
Check the benchmarks at Marketing Sherpa to see your industry averages.
The frustration of an SEO campaign usually lies in how nebulous it can sometimes be. That's because search companies, especially Google, are notoriously secretive about the factors that go into their ranking algorithms. That's why tactics that used to work don't necessarily work quite as well a few years down the line. This means reevaluating your tactics, dealing with the ups and downs of rankings or penalties, and investing more into a new strategy.
The frustration lies in not being entirely confident that the action you're taking is the best course. Luckily, the whole thing isn't a shot in the dark. There are definite correlations marketing professionals have parsed in order to determine how to best get higher search results. It turns out, many factors go into your search rankings. And some pretty significant ones actually relate to your site's hosting.
Surprised that your hosting company might be affecting your SEO efforts? Let's break down what is known about search algorithms and how hosting can play a substantial role.
Search Ranking Factors
 We know some of the 2017 major factors that make up Google's algorithm through both trial and error and some guidance from Google themselves. Content plays a big part. In fact, it's become possibly the most heavily weighted piece of signaling of the value of a site. If your site's content isn't determined to be "of value" then your low rankings will reflect that. Now, how does an algorithm determine the value of content? It can't just read it like a human being would.
Google relies on signals that people find value in the content.  Full page reads, bounce rate, exit rate, social sharing are just a few content-related metrics than influence search rankings.
Hosting Impact on SEO 
1 – SPEED
The rate at which a web page loads has a lot to do with rankings.  However, no one agrees about what that means exactly.  That's because page speed can mean:
total time to load the page – document complete
total time to load the page – fully rendered
time to load the above-the-fold area of the page
time to receive the first byte
We know that if a page takes 3 seconds to load, instead of 1 second, there's more than a 30% increase in bounce rates.  Speed matters!
Check out the research published over at Moz, formerly SEOMoz, which found that time to receive the first byte is the critical factor that correlates with SEO rankings.
2 – UPTIME
Short periods of downtime will not impact your search rankings, according to Matt Cutt's at Google (a couple of years ago).
Longer periods of time can have a catastrophic impact.
However, even more important than losing your search rankings is losing your customers.  Human visitors who find trusted sites down will quickly change their beliefs, suddenly thinking that sites are no longer trustworthy and will shop elsewhere!
3 – GEOLOCATION
Some unscrupulous hosting companies will offer you hosting, such as in the United Kingdom, despite it actually being in Germany.  Others may host in Canada, Mexico or beyond, but portray their servers as being in America.
It is generally much easier to rank for terms in the same country as your target audience as compared to hosting in another country.  It's been like that for ages, and only changes a little bit from year to year.
Globally ranking tops for competitive phrases is often only attainable by the biggest brands in the industry.  For SME's, just trying to rank locally can often be a challenge.
It's strongly recommended that you host in the same country as your audience, particularly in USA.  For those in EU, it's not as much a mandate, since the EU is one big happy family with IP's changing hands between countries as often as convenience stores making change.
4a – BAD NEIGHBORHOODS – Hosting Web Server IP
Shared hosting which dumps thousands of sites on the same IP address is a huge risk.  Putting your website alongside bad neighborhoods, such as spam or malware sites, is an unnecessary risk in business.  So don't even consider it.
4b – BAD NEIGHBORHOODS – Email Server IP
Just as shared hosting impacts web server IP's, so too does it impact SMTP or email server IP's.  If your email server is on the same IP as a spammer, you'll get blacklisted right along with them, sometimes without having any idea that it has happened, and your email won't get into people's inboxes!
The best thing you can do is make sure you send email from a dedicated IP that belongs only to you and that you regularly check the blacklists/block lists to make sure you're not listed.
What You Can Do to Improve Rankings
 By focusing on giving your visitors the best user experience possible, you're also going to be bolstering your SEO efforts. What does that look like?
Invest in a hosting solution that will help you achieve your goal of keeping your page load times to under three seconds if possible and online consistently with industry leading uptime. Cut down on things that slow sites down like complicated JavaScript or PHP scripting. If you're using a CMS like WordPress, be careful with the amount of plugins you have loaded into the site. Each plugin can add a fraction of a second to your page load time. Enough plugins combined can add crucial seconds to your overall load time which can push you over the threshold of "acceptable" to both users and search engines.
Outside of the realm of hosting and site performance, you also want to make sure your information architecture is sound with proper URL formatting, high quality content, plenty of social media engagement, and a focus on keyword research.
Planning for the Future
"Future proofing" as a concept is a bit dubious. No one can predict how things will go. But, there are some best practices that probably won't ever fall out of fashion.
Setting up your site with the right hosting solution right off the bat is always a good idea. Many business owners start on lower tiered hosting to save money only to find themselves in a situation where they need to migrate down the line. While migrations aren't always a big deal, things can go wrong. Information could be lost. The technicalities of a site migration could hurt your SEO rankings. Anytime you move something from one place to another, there is the possibility of search penalties.
Starting right away on a VPS will save you time and headaches in the long run because you'll be set up where you need to be from the beginning. You'll have the performance you need to handle your site's growth from its beginnings up to having hundreds of thousands of visitors.
A successful SEO campaign is all about setting up strong site architecture, including content, right off the bat and then building off of that over the years. What you don't want to do is find yourself in a situation where you're doing complete overhauls.
Conclusion
As you can see there is a lot riding (like your SEO and organic success) on having fast, reliable hosting solution that consistently offers high performance. Every part of your digital operations is interconnected, even in some not so obvious ways. That's why it's important to partner with the best. At KnownHost, we know how important your website is to your business. If you're looking for a hosting company with the experience to handle any kind of project all while providing top of the line customer service, contact us today. We're happy to answer any questions and help you determine the best hosting solution for your business.