How to Get the Most Out of Business Testimonials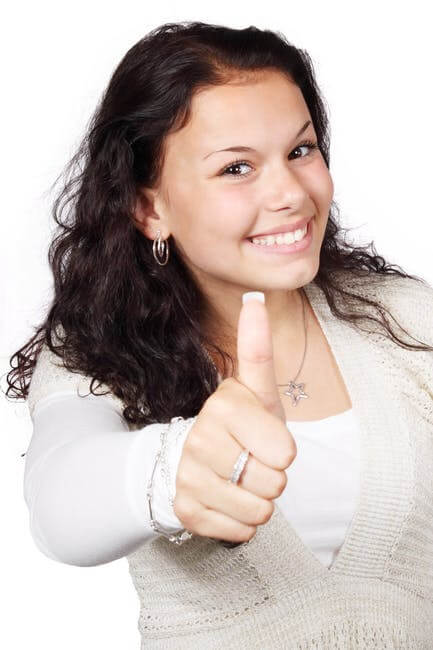 UPDATED December 11, 2017
Testimonials Drive Sales
This post shares some places to get testimonials published, how to handle testimonials, and what testimonials are essential to your business success.
90% of people reported that positive reviews make them likelier to buy, while 86% said that negative ones make them likelier to look elsewhere.
In a similar poll, 88% of people said that they trust reviews as much as personal recommendations.
In other words, the opinions of other people who have already purchased your product or service are deeply important to convincing people to buy from you. The use of testimonials (statements from pleased customers) can give visitors a sense of the customer perspective right on your site, so that they can understand what the experience might be like once they've committed to your company.

Get Testimonials on Top Sites
The idea behind getting testimonials is to get more converting traffic. To do this, reviews and testimonials must be seen by prospects. The highest traffic sites are often the best places to be seen. If you're selling products, Amazon is great. If you deal with travel and tourism, then TripAdvisor. Google, Facebook and Yelp are great for just about any type of business.
Top 5 Testimonial / Review Sites
Google My Business (150 million+ visits per month)
Facebook (86 million+ visits per month)
Amazon (86 million+ visits per month)
Yelp (40 million+ visits per month)
TripAdvisor (30 million+ visits per month)
You don't have to limit yourself to just the traditional sites like above. In fact, there's some massive traffic volume sites where you can get testimonials about you, that perhaps you haven't thought about…
Other Top Testimonial / Review Sites You May Not Have Considered
LinkedIn (not just for recruiters anymore)
YouTube (not just for kids)
TrustPilot
TrustaTrader
Choice (AU), Which? (UK)
G2Crowd, TrustRadius (software)

Using Testimonials: Tips and Recommendations
Build social proof into your business.
First, as a general rule, you want to think about all your existing customers as an opportunity to establish social proof to new ones. Cody McKibben of Thrilling Heroics advises to identify a dozen of your customers that are bringing the most revenue to your business. Ask them for feedback, and see if they have some positive things to say. Once you better understand which ones are particularly enthusiastic, you can take their comments and turn them into case studies or testimonials.
Ask for details.
Your testimonials will be less compelling if all of them say, in so many words, that you're great and your service is awesome – without going into any specifics of their journey with you. Ask your client to get granular with their experience, and to use exact data if they have it, explains Chris Garrett of Copyblogger. Instead of "Our sales grew enormously," get them to zero in on the real impact, such as, "It increased our sales by 178% within 90 days."
Provide full information for the speaker.
Sometimes testimonials will say that "Mike" liked the product, or that "Susie (Topeka, KS)" thought your service was spectacular. How can anyone know if those comments are real or if those people even exist? Make it possible for visitors to your site to verify your testimonials through names and links to the happy customer's social profile or website, suggests Juha Liikala of Stripped Bare Media. Few people will go beyond that step to confirm with the person that the comments are theirs; however, that simple effort to allow people to check your sources shows transparency and will make them feel more confident with your business.
Select testimonials that discuss important benefits.
Sometimes testimonials can be strongly positive but off-focus in terms of helping you prove how helpful your product is, explains Derek Gehl in Entrepreneur. For that reason, when someone gives you a glowing response that is centered on nonessentials, it's less helpful than when someone describes how it solved their problem. "It's fun to hear that your super-duper floor cleaner smells nice or that the bottle doesn't drip," says Gehl. "But have you established that it cleans their floors well?"
Highlight impressive customers.
Of course you want for all of your customers to be satisfied; but when you approach people for testimonials, says Firas Kittaneh of Amerisleep, the best ones are people whose names or companies will be recognizable to visitors. That's especially the case if it's someone who is an influencer within your demographic's industry.
Choose testimonials that compare.
When people are looking at your site and shopping for a new product or service, they are comparing you to everything else that's out there. Because they are in that "comparison" mindset, it helps to show them statements that discuss what you offer in relationship to an alternative. For instance, a particularly strong testimonial will come from someone who was dissatisfied with a competitor before they became your customer. By using their perspective, you'll establish how your product is preferable to another option that your prospective buyers might be considering.
Be careful how much you groom them.
You want these comments to sound natural, and their organic nature can be lost if you do too much editing. "Those small grammar and language quirks help the reader connect and demonstrate they are real," says Garrett.
Showcase testimonials that overcome objections.
The sales process isn't just about explaining what's great about your service; i.e., explaining why the person should say yes to you. It's about identifying ways in which it will not cause the customer any problems; i.e., describing why the individual should not say no. When you use testimonials, their strength in helping you sell will be improved if the customer discusses how they overcame their own objections – that they had concerns but ended up realizing they were in good hands.
Create a page that is solely focused on them.
While it can help to feature testimonials on your homepage or elsewhere as pieces of a page, you also want to have a whole page that is focused on them entirely.
Pick out testimonials that back up your claims.
What are the special capabilities of your product or service? How are you claiming that it is different and better than everything else that's out there? Since you have a vested interest in the customer buying, they will take everything you say less seriously than anything they can gather from an objective third party. "If you say your product can do something," says Gehl, "your testimonials should back up your promises, complete with actual facts and figures."
Don't make them up.
If you are just starting your business or think contacting your customers to get their thoughts could be a huge pain, you may want to skip that part of the process and just write some things you think a happy customer might say. Beyond being unethical, that route is also typically ineffective. Remember Mike and Susie from Topeka? Just like no one is likely to believe their thoughts are real (or that even the people are real), no one will probably be tricked by coming up with your own customer comments.
[Legal] Testimonials should be accurate.
To continue with the ideas from #11, the Federal Trade Commission (FTC) stipulates that whenever someone endorses your product or service (as in a testimonial), it should be factual. One aspect of accuracy is that it's unlawful to highlight someone who had an unusually positive experience with your product if their results were atypical. If the results aren't typical, that should be stated clearly in a disclaimer (which can be referenced through an asterisk with small print at the bottom of your page).
[Legal] Get permission in writing.
Email your customer and ask them if you can use their comments. You need their OK in writing so that you aren't put at risk if they later change their mind. Along the same lines, your terms and conditions can state that user reviews may be used in your marketing material.
[Legal] Don't copy-paste from Facebook.
Typically, a social media site will have terms and conditions stating that user-generated content is owned by the user. "[I]f you copy and paste the testimonial," says Leah Hamilton in Kissmetrics, "you are infringing on the intellectual property rights of the person who wrote the review, which is not the best way to treat people who love your product!"
*****
Are you wanting to wow potential customers and make more sales? One way to keep people on your site is with strong hosting performance, backed up by 24/7 American-based support. That's what we offer at KnownHost, as described by our satisfied customers: See our client testimonials.