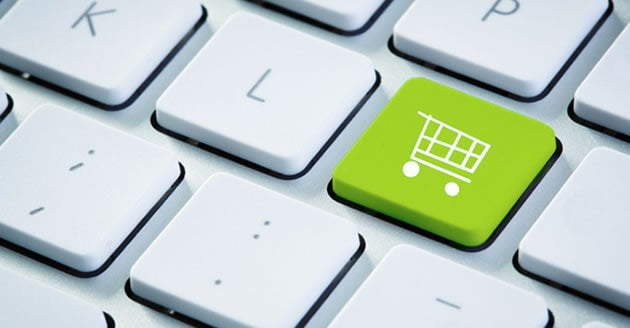 WordPress besides being the most popular blogging platform, it can also be used for ecommerce purposes as well. This is not a functionality that is supported natively by the system that's why you need to use a third party plugin.
From the plethora of plugins available in the market we have selected the 3 best ecommerce systems integrated with WordPress.
Why use WordPress for ecommerce?
Before getting into the details as to which plugins are best for WordPress ecommerce let us explain in brief why WordPress is a better choice for online shops than other platforms:
It's SEO friendly – you want your shop to achieve good search engine rankings and WordPress makes your SEO job easier.
It's Flexible – You can built your ecommerce shop in the way you want without any limitations or boundaries imposed by pre-build shopping platforms.
It's Free – Besides the initial cost of developing your website and a very small monthly fee (can be as low as $25 per month for a managed VPS), you don't have to pay for transaction fees or shopping fees.
Best ecommerce plugins for WordPress
There are many ecommerce plugins you can use with WordPress but the 3 listed below are suitable for building professional and secure eshops. They are reliable, they have good support, thousands of downloads and a lot of happy customers.
#1 – Woocommerce
Woocommerce by woothemes is one of the newest ecommernce plugins but one that has a lot of functionality, features and a growing community of both users and developers.
Woocommerce gives you the basic functionality for free but if you want more features you can purchase add-ons (or extensions) that integrate with the system seamlessly.
The main advantages of WooCommerce are:
Theme support – There are many dedicated woocommerce themes but it can also be used with any WordPress theme.
Developer support – It's easy to find developers to extend its functionality. It also comes with an API which makes it easier to build extensions or custom programs that integrate with the core system.
Updates – There are new plugin updates every couple of months that introduce new features or solve existing problems. There are also newly released extensions that extend its functionality.
#2 – WP e-Commerce
WP e-commerce by getshopped is another popular choice for adding ecommerce functionality to WordPress.
WP ecommerce has been around since 2006 and has close to 3 million downloads. It works on the same concept as woocommerce i.e. the basic version is free and you can extend the functionality by purchasing add-ons.
Compared to woocommerce , wp-ecommerce does not have so many add-ons though and this is something that is considered a big plus for woocommerce.
#3 MarketPress
MarketPress by wpmudev is another option for those that don't want to go with woocommerce or wp-ecommerce. It has far less installations (close to 150,000) and it also has a different pricing model.
The basic product is free and then you have the option to go Pro by paying $40 per year for subscription and get additional functionality like Google analytics integration, more payment options etc.
If you want to get more modules or add-ons then you need to subscribe to one of their plans ($40 per month or $235 per year) and get accesses to all available plugins (current and new plugins).
Which one should I use?
It's always difficult to say which plugin is appropriate since it all depends on what you want to achieve, your budget and requirements. Nevertheless, it seems that woocommerce is the one that is currently the best ecommerce plugin for WordPress because they have managed to offer a lot of functionality into a plugin that is easy to use and expand.
With woocommerce you can sell any type of products (physical or virtual) and they recently added the bookings extensions which extends the basic functionality of woocommerce to sell bookable products as well (rentals, services, appointments).
Installation of woocommerce is straightforward (like any normal plugin) and you can add more functionality by either purchasing extensions (from woothemes or third party developers) or by adding your own code utilizing their API.
In terms of cost to get a decent shop up and running you may need to buy 2-3 plugins at a total cost of around $150 which is not bad compared other solutions (think yahoo stores) that you required to pay a transaction fee as well.