5 Beginner SEO Tips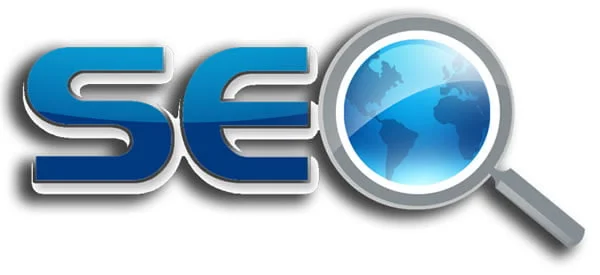 WordPress is SEO friendly but still there are some ways to make your websites more optimized for search engines by tweaking some of WordPress features. This post is especially for beginners but even experienced users can double check that they did not forget anything.
What is SEO and why you need it?
First things first, what is SEO and why you need it. Search Engine Optimization or SEO is a way to give search engines more information about your website. The more information they have, the greater are your chances of achieving better rankings. In order to do that, you need to make a number of configurations to your website structure and layout. As a general rule of thumb, SEO is effective when you do a lot of small things correctly and it's no surprise that Google officially reports that there are over 250 ranking factors in their algorithm.
Why you need SEO? To put it simply, SEO can give you a competitive advantage over website owners that don't practice SEO so you will have to compete with less websites for the top search engine result pages. Search engines have rules and SEO is the only way to play their game correctly.
5 WordPress SEO Tips
#1 – URL Structure (Permanent links)
When you setup WordPress for the first time the first thing you should do after the website is up is to configure the URL structure. This is generally known as permanent links and you can find it under SETTINGS > PERMALINKS in the WordPress menu.
The best practice is to have URLS that are easy to understand, keywords are separated by '– 'and do not contain unnecessary information. The most optimized setting that satisfies the above guidelines is the Post Name.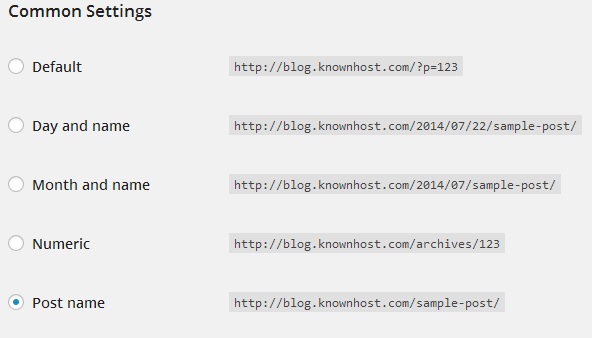 Manage your WordPress hosted website on servers tailored specifically for WordPress by KnownHost
#2 – Search Visibility
When you publish a website online you can choose whether or not search engines should include your website pages in their index. In WordPress this is a setting under SETTINGS > READING and if it is wrongly set, it may cause big problems as search engines will not index your website correctly. As a best practice always check that the "Discourage Search Engines from indexing this Site" option is not checked.
#3 – XML Sitemaps
Search engine crawlers can discover pages from your website using various methods but an easy way to make this task easier is to create an XML Sitemap and submit this file to their index. An XML sitemap is just a list of all pages in your website you want search engines to index, in a format they can understand.
By default WordPress does not generate a sitemap but you can use a free plugin like Google XML Sitemap Generator that can create the xml sitemaps you need.
#4 – Home page title and description
I have already explained in my basic SEO tips post how important a title and description is for SEO and when it comes to a new website this is even bigger. Depending on the theme or framework you are using, there should be options for configuring your website title and description. The rules to follow are the following:
Title: Less than 70 characters, no keyword stuffing, can include the website domain as well. For Example checkout the title for our home page which reads "KnownHost.com – Your high quality managed VPS hosting provider".
Description: Less than 156 characters, no keyword stuffing, make it attractive so that users would want to click and enter your website.
#5- Titles and descriptions for pages / posts
When you create a new post or page, WordPress will automatically take the post/page title and use it as the SEO Title of the page. While this works for most cases sometimes it is better to write a more customized SEO title which may be different than the actual post title.
If you are using a framework like Genesis, it allows you to configure the title and description of each post/page by filling out the 'Custom Document Title' and 'Custom Meta Description' fields found below the text box editor.
Should your hosting needs include game servers, check out the dedicated game servers at KnownHost.
Conclusion
SEO is very important for online success and WordPress webmasters can take advantage of the flexibility of WordPress for building SEO Friendly websites. If you are beginner, the 5 tips described above are the absolute minimum settings you need to apply to your website to ensure that you are starting out in the right direction.
This article was written for the knownhost blog by Alex Chris.
Alex has more than 12 years of experience with SEO. He works as a digital marketing manager and you can read more of his articles at reliablesoft.net.