What To Look For When Choosing WordPress Hosting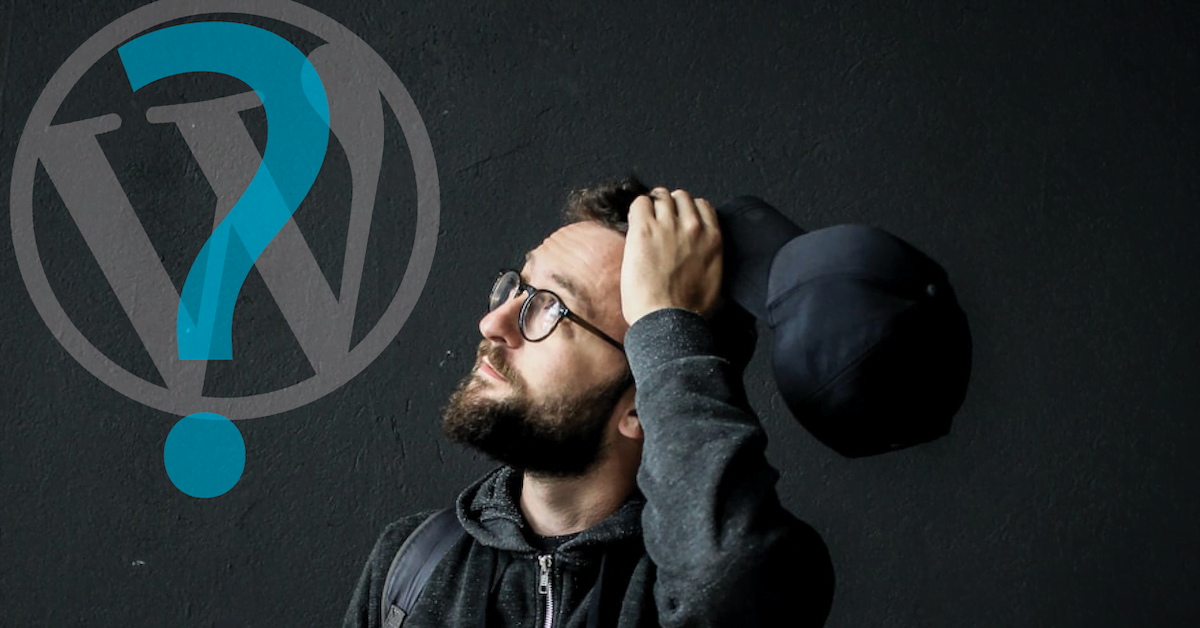 Updated June 25, 2020
Let's be honest… The hosting industry can be intimidating if it's your first time doing research. You may get lost in translation and forget what you're even looking for.
First, it's important to know the difference between WordPress Hosting and Web Hosting. To delve into that subject matter, take advantage of this article!
Once you have a better concept of WordPress (WP) hosting, it is now time to decide what to look for when choosing your WP hosting provider.
Support
The word "support" gets thrown around a substantial amount in the hosting industry, but just because "good support" is advertised doesn't mean you're getting what you pay for. Whether you are just starting out, or more advanced, there will 100% come a time you need help from expert technicians.
When looking for WordPress hosting, it's vital to make sure your hosting provider maintains 24/7/365 support. Whether you're up late one night, or across the globe, it is always nice to get an immediate response, rather than waiting until the next business day.
Another helpful tip when looking for dynamic support is it being US based. Although call centers in foreign countries might be a cheaper arrangement for some hosting providers, having US based support ensures you are speaking with an expert technician that better understands the problem.
Reliability
Reliability is another crucial aspect when looking for WordPress hosting. Your audience relies on your WordPress site to be up and running 24/7 and if it's constantly down, or showing any errors, your site viewers will start losing interest.
Having a reliable host will also minimize the risk of malicious attacks, or any other issue that may arise. Overall, it's worth the extra money if there's guaranteed reliability.
Speed
Though not listed first, speed is quite possibly one of the most important factors when looking for WP hosting. The bottom line being, the faster your site, the more conversions you'll have.
Lucky for new or pre-existing site owners, you can easily check your sites' speed anytime using helpful resources like Bitcatcha's speed test.
Uptime Guaranteed
If you are new to all things hosting, you may not be familiar with the term 'uptime' just yet… It speaks for itself when being defined as the "percentage of time that your server or website is active and able to function during the course of a year".
While some hosting companies may be deemed as 'reliable' that doesn't necessarily mean their uptime is guaranteed. Website downtime is not just about losing money – it's about losing the trust of your customers and prospects.
When looking for WordPress hosting, look for <99% uptime. Keep in mind, if a company advertises 100% uptime, it's most likely not true, everyone has flaws sometimes!
Security
Lastly, (but surely not least) one of the most important things to look for when researching WordPress hosts is security. A hosting company that lacks security isn't a dependable company. Websites get hacked daily, but with certain preventative measures, hosting companies should be able to lower your chances.
An important element to make sure your host offers is backups. Disaster happens, but with frequent backups your site can easily be secured and saved. If you're panicking over the thought of disaster striking, ask your provider about plug-ins they have available to make your site even more secure!
Conclusion
Again, the hosting industry can be intimidating, but hopefully this article helps you know what to look for as your WordPress hosting research begins!

Before you go, start your search here! KnownHost has the BEST WordPress Hosting the industry has to offer!