How To Start A [Successful] Virtual Business – TODAY!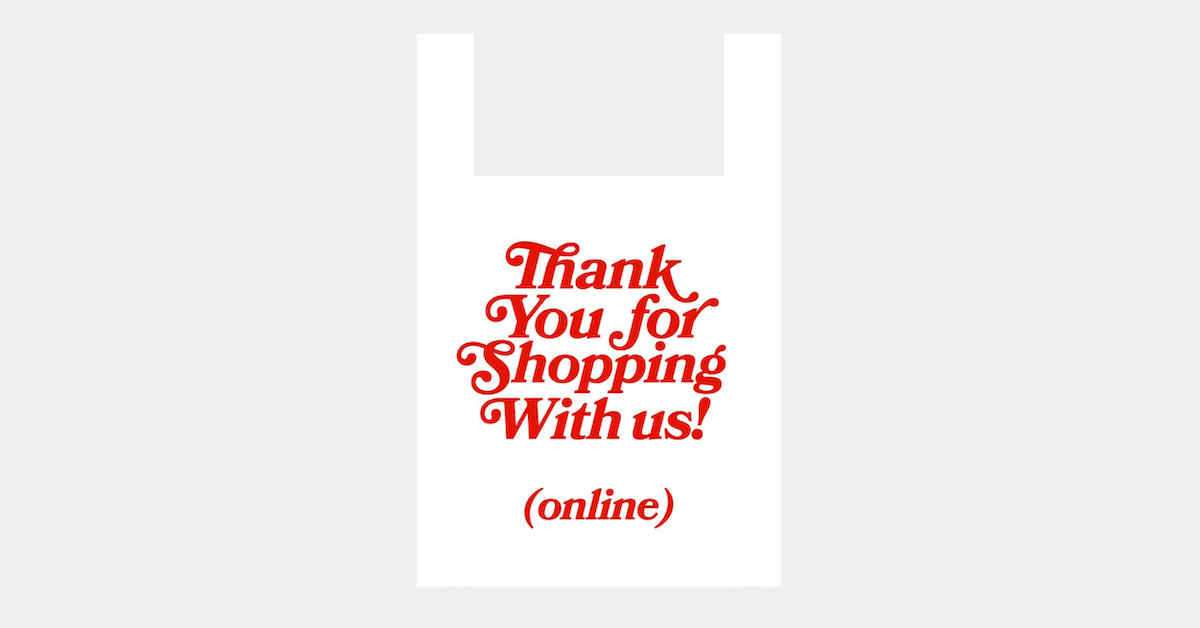 Updated November 23, 2020
Starting a virtual business, also known as a pure play or pure click "online" business means focusing activities on trading online without having to establish a physical presence, like a bricks and mortar main street storefront.
Because of COVID-19, now is a better time than any to start the virtual business you've been dreaming about! Plus, right in time for the holidays! For more on how to market your brand during these unforeseen times, click here!
Advantages of a Virtual Business
Costs – by foregoing a physical presence, you'll not have the startup and operating costs of a full-blown traditional shop.
Recruitment – thanks to operating online, you'll enjoy being able to select from a global talent pool to find the right staff.
Productivity – with less commuting and operations time constraints, you'll find that your work output per day is boosted, thanks to having a couple of extra ours not spent in traffic and parking garages.
Scalable– online businesses are, by design, more agile and flexible. You'll be able to scale quickly and grow as demand increases much faster than a traditional counterpart.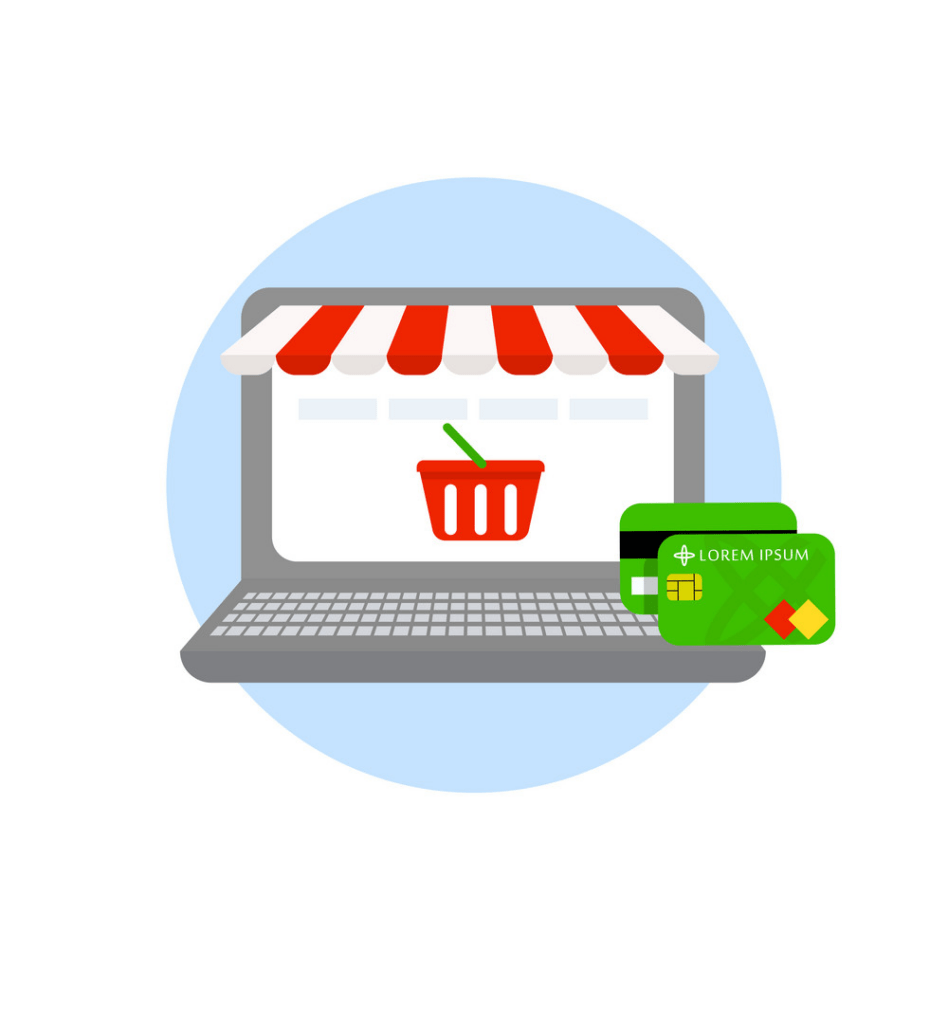 Step By Step Guide to Starting a Virtual Business-
Step 1 – Decide on a Business Type
There are many different types of online businesses that you can pursue, though within that niche there are certain types of businesses, or approaches, the will shape the activities you'll be undertaking to get the job done.
A – Selling Products That You Make or Buy (buy low / sell high)
Businesses of this type are generally classed as eCommerce sites or shops. It really doesn't matter whether you produce the items, or buy them elsewhere before marking up their prices, and selling online.
With this system, your biggest concern is sourcing profitable products and creating an ecommerce presence online which showcases products and accepts payments. Of course you'll need to do a lot more than this, but eCommerce is the core.
B – Selling Services That You Provide or Subcontract Others to Provide
The difference between selling products and services online is that one is inventory quantity limited and the other is clock-time availability limited. You can't service multiple customers simultaneously without hiring more help to scale upward. So, instead of needing a product-based ecommerce system, you'll be looking to set up a booking calendar-based system.
Much as with eCommerce, you'll be looking to showcase what you do and how others have benefited from use of your service. Reviews and reputation will be as important as cost versus the competition.
C – Referring Leads or Buyers to Sellers of Products or Services as an Affiliate
Instead of worrying about delivery and fulfillment of orders or services, with this model, you'll be looking to do everything up to the point of making a sale, but then letting some other company handle collecting the money, delivering, handling refunds and issues, etc.
As an affiliate, your job will be to bring traffic to your own website, present the case for why someone should buy a product or service and then passing the sale along. You earn a commission, but don't have to worry about profit margins on products, sourcing, delivering or other headaches. Your job will be to sell, sell, sell.
Step 2 – Choose the Right Business Idea
There are nearly as many books and suggestions about how to come up with the perfect business concept as there are businesses being started. Some tried and tested rules to choosing the right idea for a virtual business include:
– solve a problem – provide the scratch for those who have an itch
– pick something about which you have extensive knowledge
– pick something about which you are passionate
– pick something you can deliver faster, better or cheaper than most in the market
NOTE: You don't have to be the cheapest, fastest or highest quality – all 3, but if you can be 1 you can do well, or do 2 and do incredibly well.
A – Find your niche or gap where there is an unfulfilled need…. a problem, frustration or pain point for people who encounter issues in their daily lives.
Example: Ever wonder why baby diaper bags and pet poop bags are always difficult to separate? Or why cling film gets impossibly stuck and hard to get restarted once the end gets lost?
B – Find your niche where there is a hard to find item.
Example: Who makes parrot toys that actually withstand chewing by the birds without falling apart almost instantly? Or who produces eyeglass lenses that are slim profile but with high correction / magnification? Or where to find parts for older models of cars?
C – Find your niche with a new take on an existing product.
Example: Can you make parrot food that is a mix of user-selected ingredients picked from a list (pick-a-mix style)? Or can umbrellas be modified to withstand high winds?
Remember that you don't have to choose a market segment where no competition exists at all. Instead, look for sufficient demand and work to own a slice of the pie. There's no need to create something completely from scratch such as inventing a quantum light bulb, but rather finding a niche with enough volume to be viable.
Step 3 – Check Out the Demand and Competition to View Search Volumes, Trends and Prices.
There are a lot of free tools out there, plus some paid ones, to help in your quest for guestimating the market capacity for the niche you're considering:
– Google Keyword Planner
– Google Trends
– Google Search Results
– SEMRush
Spend some time getting to know how much monthly search volume there is for terms relating to those relating to your products/services. Know the landscape before trying to conquer it!
A key part of the landscape is understanding the audience demographics. Get to grips by segmenting your audience. You really do need to have a grasp on the types of people who are likely to buy from you, since this information will shape your site design, word choices, ad messaging and other marketing/sales communications.
Step 4 – Decide on a Fulfillment Approach
A big part of deciding on your fulfillment strategy will be determined by how much money you've got on hand to launch the business. There's no way for most people starting out to buy all the inventory they can dream of selling, so let reality influence your fulfillment approach.
With limited resources, dropshipping is viable. There are many companies bringing in millions of dollars per year in revenue without actually stocking any products in warehouses. Instead, they rely on passing orders along to a source company who handles shipping directly to customers.
If you're wanting to get started quickly, then dropshipping, or following an affiliate approach makes the most sense. Affiliates can get started without any of the hassle of ecommerce, payment gateways, worrying about dealing with customer delivery issues or complaints, and so on.
With dropshipping, you build a customer database, keep relationships with each and can sell to them again and again. On the other hand, affiliates pass customers to a 3rd party, which is a fire and forget approach. Affiliates have less chance to build repeat business, but can be up and running incredibly quickly.
Step 5 – Research the Market and Set Prices
There's no point in being a busy fool. In other words, don't try to race for the bottom by offering products with insanely low margins just so you can move lots of inventory. The idea is to make a sustainable profit so you can continue to operate and enjoy a reasonable income.
Check the top search results and see what people are charging. Figure out how you can fit into the market. Speed, quality, price – pick your mix and shape your selling proposition.
The Company
Starting a virtual business means more than just picking a product and setting a price. There are quite a few things that go into setting up a business – even a virtual one.
Company Name / Domain Name
People frequently overlook the importance of the domain name when choosing a business name. Like the idea of starting a business selling computers and your last name is Apple? Apple Computers sound good? Even if you could start a business with that name, you'll be hard pressed to find a domain name remotely close to it.
Choose a company name that also can have a matching domain name. Use domain search tools to find a name using words you are considering. Do this before registering the company and signing up for the domain name. Then set up a federal tax ID number.
Branding / Logo
Website and physical visuals for the company include creation of a logo, choosing a color palette and font selection. These should be consistently used throughout the life of the business in print, online ads, vehicle wraps, flyers and brochures, and so on.
Website design is a specialized field, often isn't cheap, and must be considered carefully. You have to know if you'll be wanting an ecommerce shop, booking calendar and payment gateway if you're to get a new website built that meets your needs.
Web Hosting
Completely distinct from web design, web hosting is where your new website will live on the web. It's absolutely critical that you get fast, dependable hosting that you can count on. Trying to get by with the cheapest hosting in the world is a great way to disappoint customers who will click elsewhere if your site is offline or slow to load pages.
Check out the great deals on hosting at KnownHost. The sales team will be happy to help you find the right plan for your stage of business growth as well as help you when the business grows and you need a bit more capacity.
eCommerce Payment Processing / Banking
Having a business that collects money (something other than affiliate) means you'll need eCommerce capabilities with payment processing so that you can accept credit card payments.
Every business type will mean you should be looking at PayPal, which gives you many payment and pay request invoicing options. You'll also want to get a business bank account so that your business funds and personal ones aren't commingled.
Communication / Telephone / VOIP
You'll need to communicate with buyers. It's a fact of life. One of the most flexible approaches is to spend a few bucks each month on a voice over IP telephone account. Grab one of the online ones which give you a phone number that can be directed to your home, office or cell phone.
VOIP systems are dirt cheap and can act as virtual switchboards, complete with voicemail, hunt groups, redirection, hour and day-based rules and much more.
Virtual Office Address
When setting up a business, domain, website and all the marketing ads that go with this, you'll likely not want to plaster your home address across the web. Instead, get a low-cost virtual office address where you can have the prestige of an address in a major metro area plus the convenience of mail forwarding or pickup. It's good for safety reasons as well as presenting a good corporate image.
Invoicing / Bookkeeping Software or App or Service
There's some great online software to simplify entry of expenses and invoices. They're accessible to accountants of your choosing and can make annual tax filings simple and inexpensive.
Licenses / Insurance / Permits
Depending on the type of business, your location and products/services offered, it could be the case that you need certain permits or licenses in order to operate. You'll also be wise to look at insurance – since much of the world requires some minimum of liability insurance to keep you from personally being held responsible should something go awry.
Marketing
At KnownHost, we've published dozens of quality blog posts about how to market a small business. Please check out our blog for information about things like:
– content – publishing on your site for organic search traffic
– pay per click – using paid ads on Google, Bing and social media to attract buyers
– social media – how to use Facebook, and more, with free posts to reach others
– email – building customer lists and regularly staying in touch for more sales
– affiliates – as you grow, attract affiliates to sell on your behalf
Resources
Check out Google's new startup center for more information on launching a virtual business: startup.google.com
Timing
There's a lot to be said about timing a business launch which is why launching a business right before the expected peak season isn't the likely path to success. Instead, think about all the activities in your launch plan from step 1 and how much time it will take to complete everything required to get you fully ready to ship products.
The idea is to give yourself time to be a viable business before tapping into Black Friday or Christmas or summer sunshine. Whatever your peak season, you'll want to be ready and able to tap into it, having worked out the kinks on everything from website ordering process to fulfillment, shipping, billing, etc, etc.
Performance / Analytics / KPIs
No one wants to be a busy fool, working more and more but making nothing. To succeed, you've got to measure your overheads versus income and see how profitable the business is becoming.
Marketing activities have to be measured so that ROI is known. Do more of what works and do less of what doesn't. It's simple but effective. Measure it to better it.
Conclusion
Take some time and get to know your niche. Check out the KnownHost forums and see what website owners are discussing to get a feel for the conversations about businesses, hosting and the world of online trading. Read up on business marketing at the KnownHost blog.
Finally – feel free to contact our sales team when you're ready to establish your business online. We'll help you select the hosting plan that makes the most sense for your situation!