Can Your Website Benefit from Facebook Ads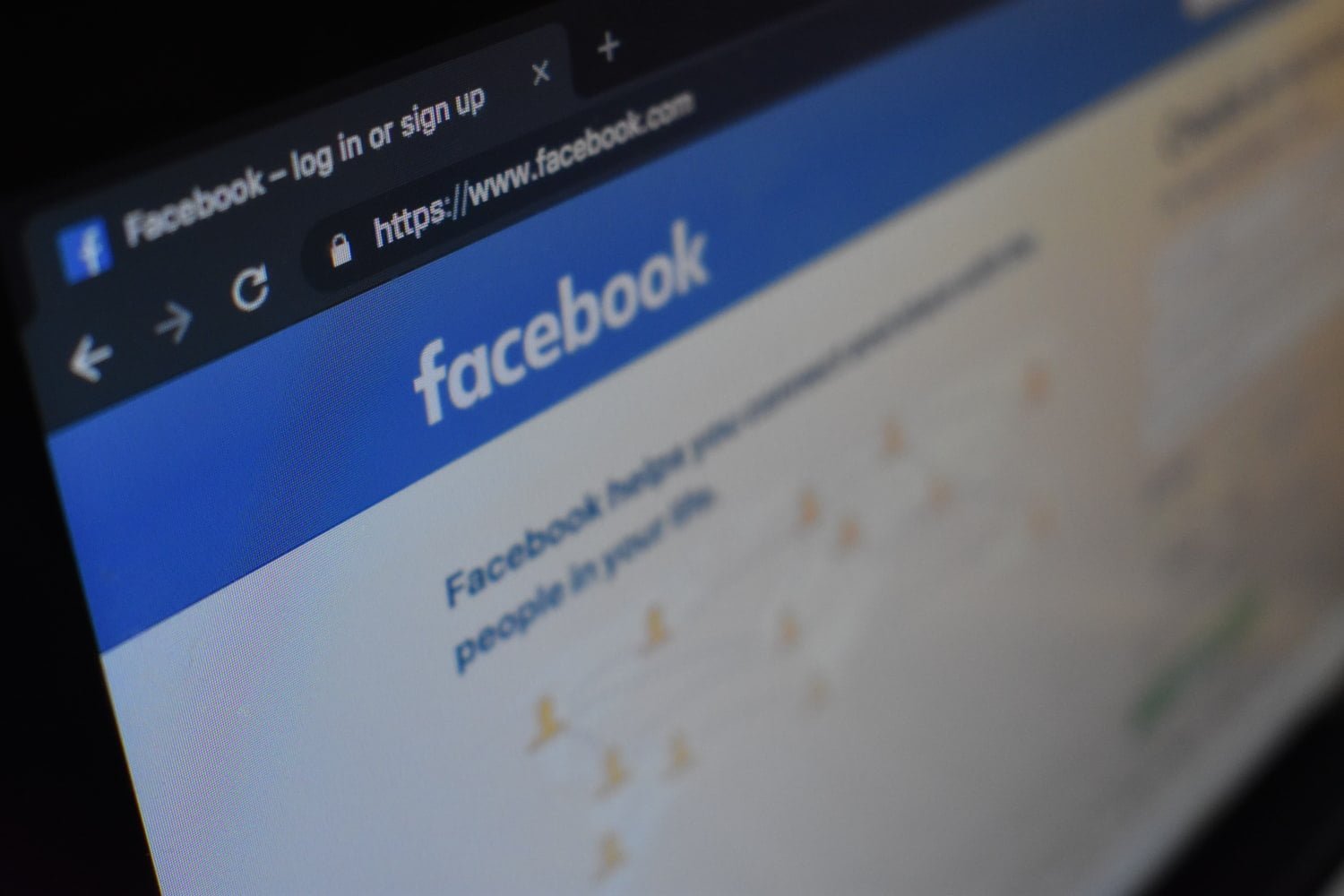 Updated August 6, 2020
Advertising on Facebook can help businesses build brand recognition, find leads, generate revenue plus engage with prospects and customers to further success of the company. If you're not yet using paid ads on Facebook, it's time to give it serious consideration.
Read on to learn about Facebook Ads, why they're used, how they're placed and reasons why so many people are investing heavily in advertising on Facebook.
Attention
As with any advertisement, in order to accumulate, you must speculate. In other words, you'll need to put money into advertising in order to have a chance at making a return. Without having knowledge or experience in running profitable Facebook Ads campaigns, there is a risk of financial loss. It's recommended to undertake training or bring in the help of an experienced professional where any sum ventured is substantial.
Understanding Facebook
With over 2.4 billion users each month and 1.6+ billion daily users, Facebook represents the largest social network in the world. Just 10% of users are from USA and Canada, despite the fact that roughly 70% of American adults say they use Facebook regularly.
Most people don't go on Facebook looking to buy something. Instead they're using Facebook to:
– stay in contact with friends and family (88% of people say this is what they do)
– be entertained (33%)
– find the latest news (23%)
– keep updated on companies and brands (17%)
– network professionally (11%)
People don't just look in their main news feed for what's going on, they also look at friends' feeds, chat on Messenger, participate in groups, shop the Marketplace, play games, visit events and much more.
With 1.4 billion users, Facebook groups represent a collection of forums that rival the combined forums of other sites combined.
Keep in mind that when you're advertising through Facebook, you can reach desktop and mobile users on Facebook, Instagram App users and even Messenger. There's many different ad formats, placements, objectives and benefits, depending on your goals and target audience.
Facebook Advertising
It's important to get to grips with the sheer scope of advertising on Facebook, because it's massive. Being the #3 site on the internet is no small achievement!
Of the 2.4 billion users on Facebook, each one clicks about 11 ads during the month, on average. Women click a bit more frequently than men, average 14 ad clicks per month as compared to men who average just 10 ad clicks per month. Still, that works out to billions of clicks per month.
Types of Ads
Ads aren't limited to just an image with a couple of lines of text. Facebook is constantly evolving, giving advertisers the opportunity to try new approaches in reaching their audience.
Image Ads
It's easy to boost a post or send people to your website with an image and a bit of accompanying text.
There are 14 different places where you can put image ads ranging from Facebook Feed to Messenger Stories.
Video Ads
Whether you choose to use real filmed video footage or prefer animation, video ads give you a way of showing action that wouldn't be as obvious in still images.
Videos are ideal for explaining and gaining attention. Keep in mind that mobile users hate flipping their phones to landscape, so think square dimensions – it works for desktop and mobile alike.
Video Poll Ads
Following the popularity of video ads, Facebook recently came out with an enhanced video ad type which prompts viewers to vote on a provided question. These are designed for mobile users only and have shown great promise in raising brand awareness.
While this approach isn't for every company and every product, it can be a way of gaining attention and engaging while giving viewers a chance to have a voice – something proven to build positive associations with brands.
Carousel Ads
Instead of having a single image or video, you can provide up to 10, giving viewers a chance to see much more.
Carousel ads enjoy a much higher clickthrough rate (72% better), giving advertisers a much more effective platform.
Carousel ads are well suited to:
– telling a story – each card can be a chapter or key point
– showing how to do something – like using a product, step by step
– detailing features of a product – each slide focusing on one specific feature
– compare products – to show side by side differences
– sharing a library of resources – illustrating examples of what blog posts you have
Slideshow Ads
Rather than having a handful of distinct frames for people to flip through, slideshow ads let you combine multiple images, video clips or text into a short slideshow video.
With slideshow ads you enjoy the attention gaining motion like video, but with much less file size (bandwidth friendly for users on slower internet connections).
Collection Ads
Designed for advertisers looking to showcase products, collection ads have a cover photo or video which is followed by four product images. Clicking on the ad takes them to a full screen Instant Experience that's highly engaging and built for maximizing interest.
Within collection ads, there are multiple template types, depending on your intended purpose:
– instant storefront
– showing how to do something – like using a product, step by step
– instant lookbook
– instant customer acquisition
– instant storytelling
Instant Experience Ads
A full-screen immersive format, instant experience ads are blazing fast at loading and give viewers a chance to watch videos, check out a carousel of photos, add information via forms and see related tagged products.
Lead Ads
When you want to get signup information, such as newsletters or free/trial offers, lead ads (for mobile users) make it easy for people to submit their details, giving you a low friction way of getting people into the sales funnel as new leads.
Dynamic Ads
Following up with potential buyers who have visited the site, viewed a product page, and maybe even abandoned the checkout process, dynamic ads give advertisers the opportunity to retarget potential customers by showing them the product again, giving them a chance to jump back into the order process.
Messanger Ads
Facebook Messenger boasts a monthly user base of 1.3 billion people. Tapping into this large audience is no problem with messenger ads. You can choose to send people to a website offer or directly to the messenger account associated with your Facebook page, so that they can have a conversation with your company immediately.
Stories Ads
Being full-screen vertical video ads, stories ads are proven performers that draw people in, connect with them and go a long way to building interest in the brand as well as affinity.
Stories Augmented Reality Ads
Taking stories ads a step further, stories augmented reality ads allow people to interact using things like animation and filters. AR stories ads are very new but show great promise, with over half of American Facebook users saying they've tried an AR brand experience at one point or another already.
Payable Ads
Combining the fun of online gaming with the creative content of the brand, playable ads are highly interactive, while at the same time conveying information about the company, products and services.
Ad Objectives
Having a broad catalog of ad possibilities is great, though some are better than others at achieving certain objectives.
Before anything else, a decision needs to be made as to what goal you're trying to achieve through advertising.
Application Installs
If you've developed an installable application and would like to promote it, then app installs is just what the doctor ordered. Ads run which feature the application, driving people to an informational page or directly to the download install.
Success is measured by noting the percentage of people who install the app versus those who saw the ad and didn't take action. Cost per install is a key metric as well as is the install percentage.

Brand Awareness
Undoubtedly there are many people in your target market who've never heard of your company before, have no idea what you do or what it costs buyers.
Brand awareness campaigns are a case of your company putting its best foot forward in making that first impression. Ad impressions are an essential part of brand awareness. It's great if people click onto your page or site, but just seeing the advertisement messaging is a positive achievement as well. Ad impressions, page clicks, site clicks, click rate – all are good metrics for measuring brand awareness campaign success.
Catalog Sales
When you'd like to drive people directly to products they can purchase, catalog sales ads are the way to display products they're most likely to be interested in purchasing.
Catalog sales metrics, like others, include ad impressions, but more importantly click through rate and conversion rates (purchase rates) are essential. It's important to know how many clicks it takes to make a purchase and what is the average total advertising cost per sale. Comparing the profit margin on the product with the advertising cost, one can quickly decide whether or not it truly is profitable to advertise in this manner.
Conversions
Not limited to just product sales via ecommerce catalog, the goal of conversions can be anything from purchases to video views, brochure downloads, email list subscriptions or other actions you want undertaken as part of your sales process.
Impressions, cost per click, conversion rate and cost per conversion are all metrics to watch when running conversion campaigns.
Engagement
There are times when you'd like to boost the like count on posts or pages, particularly since this sends a positive social proof signal to others who will be viewing the posts and pages, plus it sends a positive ranking signal for organic search engines. Engagement goals can be used when drawing people to events or promoting special offers.
Metrics of importance include impressions (total reach), interactions (like engagements and likes) and sign-ups. It's important to know what the engagement rate is as well as cost per engagement.
Lead Generation
Expecting people who've never heard of the brand to immediately commit to a significant purchase is often unrealistic, which is why a less committed decision, such as downloading a white paper or unlocking a valued resource by providing an email address (lead capture) is an important first step.
With a lead generation goal, you're not looking to convert visitors into paying customers, but rather getting them to make a small step forward, thus entering the sales funnel where you can work on developing their product knowledge and positive impression of the company – so that down the road you can make the sale.
Lead generation campaign metrics should include impressions, but also lead capture rate, count and cost per lead.
Messages
For many businesses, once a conversation between the sales team and a prospective customer occurs, there's a high percentage chance that they'll be won over to become paying customers. Message campaigns look to drive Facebook Messenger contact with the business to answer questions, overcome objections and ultimately make sales.
Message metrics include impressions and message contact counts plus contact rate percentage with cost per contact being particularly important.
Reach
With a goal of expanding reach, a company is seeking to display the ad in front of as many people in the target audience as can be achieved for a given budget. There's no waiting around for purchases to occur – this is pure and simple blasting out of the ad as part of an awareness and recognition campaign. The idea is to get eyeballs on ads!
Reach is actually a bit different from impressions, so take note. With impressions, it's just a matter of how many times an ad is viewed, even if the same person views it multiple times. Reach, on the other hand, measures how many unique people saw the message.
Reach metrics include impressions, number of impressions per person, unique reach count, cost per impression and cost per unique reach.
Store Traffic
Clicks to bricks, or store traffic, campaigns seek to target customers who are near one of your store locations and send them to the store where they can make purchases. The combination of map location data and store information makes it easy for people to get from where they are to the shops.
People who have location data enabled on their phones can be tracked from click to store in confirming they have indeed made a visit.
Metrics of importance are not just impressions but also visits, visit rate and cost per visit.
Traffic Online
The difference between traffic and store traffic is the difference between online and in-person. With traffic as your goal, the objective is to get visitors to click and go to a page on your website, to check out an application or even have a chat on Facebook Messenger.
With apps, you have the option of targeting people who've previously installed the app, thus driving them to use it rather than install it.
Metrics that matter for traffic goals include impressions as well as click throughs, click through rate and cost per click.
Video Views
Got a video and want the world to check it out? The video views objective is your solution.
Metrics include impressions plus those who watch the full video to completion (called ThruPlays), average watch time and percentage of people who see a fixed percentage of the video, like 25%, 50%, etc. It's important to know what it costs you to get people to watch it!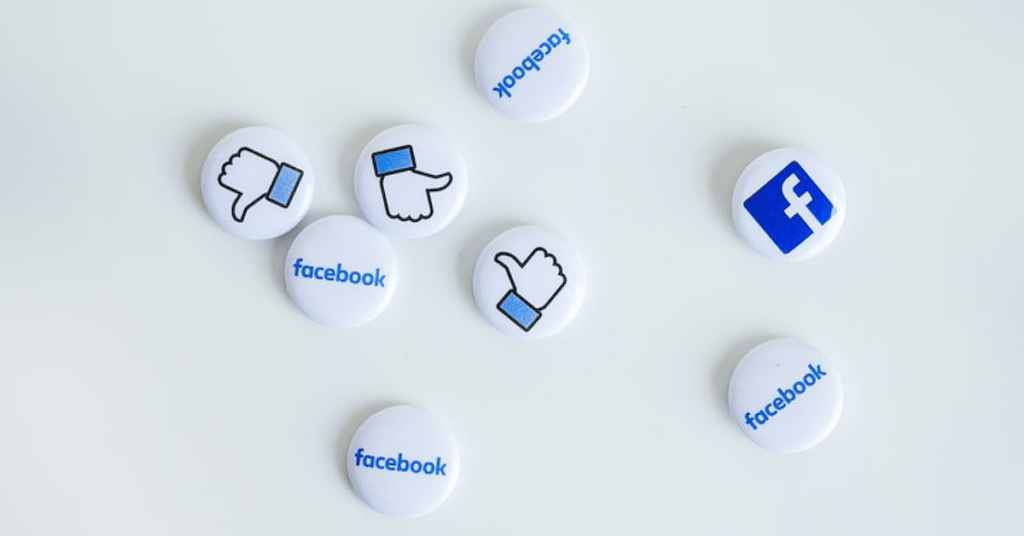 Reasons Why You Should be Using Facebook Ads
Return on Investment
With a lower cost per click and comparable conversion rate versus most alternatives, Facebook Ads, when executed properly, can be very profitable.
Audience Targeting
With an audience of billions, Facebook is one place you'll find most of your audience at one point or the other each month (or day). By using targeting options, you'll be able to find people who fit your desired prospective customer profile. In fact, you can target based on:
– Age
– Connections
– Education
– Gender
– Interests
– Languages
– Location
– Relationship Status
– Employment
In addition to prospecting for new customers, you can also upload an existing customer list to target for upselling, building relationships or even to exclude (in situations where you don't want special offers being shown to existing customers who might want a discount on existing services).
Ad Management
It's not only easy to create and place ads but also to manage budgets, control spending and assess return on investment.
Analytics are included, though you can integrate Google Analytics to give you a view of performance all in one place, alongside your other channels such as Adwords, organic search, other site referrals and email.
Multi-purpose
Your objectives can be met with one of the various ad + objective type combinations available, ranging from brand introduction to ecommerce sales, from lead generation to return visits.
Aiming for traffic, leads, sales, revenue, views – it doesn't matter, there's an objective and ad type for your situation.
Rule of 7
The age-old Marketing Rule of 7 is the concept that someone must be exposed to an advertiser message a minimum of 7 times before they're ready to make a purchase.
Even when a conversion campaign doesn't result in someone clicking through for a sale, it can be the case that they're seeing the advertisement and having the recognition reinforced so that eventually they'll feel comfortable enough to commit by taking action.
Organic SEO
Generally people only think of how Facebook Ads will result in Facebook users doing something that makes the effort and expense all worthwhile.
The truth is, that's only part of the equation. Organic rankings by search engines like Google use social metrics as a part of the assessment algorithm. If you have tons of likes, shares, comments, social content posts and clicks through to the site, search engines view your popularity as an approval signal and thus will reward your search rankings (to a certain extent) based on this social proof.
Conclusion
Facebook advertising can build brand awareness, generate leads, drive revenue and be a source of massive profit. It can also be an expensive lesson in why skilled marketing help is a necessity, not a luxury.
If you've run successful pay per click campaigns elsewhere, then Facebook is a logical step forward. If this is all new to you, then consider some training or enlisting the help of someone with experience.
Check out our other blog posts on how to successfully market your business.