8 Key Social Rules to Guide E-Commerce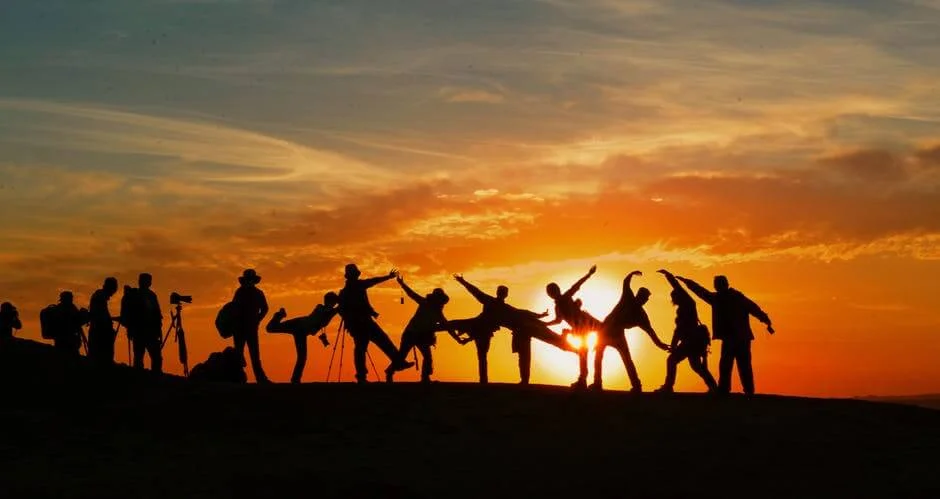 Diamond Candles is an e-commerce company that specializes in (you can't make this up) soy candles with rings inside them. Maybe you are familiar with this product; well, this market: in the Internet era, there is a market for soy candles with rings inside them. It's a niche, that's for sure. And the arguable ridiculousness of putting a ring inside a candle is exactly why this company is succeeding on social media – despite not having spent a dollar on advertising.
The brand, which has 1,036,526 Facebook Page Likes and counting, had difficulty growing when the business was originally formed. The problem was that marketing funds were low, and the product was not getting the kind of exposure that the founders felt it deserved. They figured out how to grow when they embraced social media and realized that any user could be their brand ambassador once they experienced (at least digitally and visually if not in person) the one-of-a-kind product that they offered. As customers started sharing their pictures more on the social sites, co-founder Justin Winter took that incredible user-generated content and used it to create additional value for the company. Winters and his team have grown the brand very simply, through word-of-mouth social posts and through carefully produced images. And let's be honest, it's even more impressive that the brand has been able to get a million Facebook fans while having lower than a 4-star rating (as of July 2017) on Facebook.
Diamond Candles is relevant because it is one of the social media success stories cited by web entrepreneur and marketing thought leader Sujan Patel in Forbes. Many of us would like to achieve the same e-commerce success on social media that Diamond Candles has; and there is certainly money to be made, worldwide. As an example, let's look at the US-based online shopper: that person now purchases fully half (50%) of their products online, according to a 2016 UPS/comScore study that surveyed 5000 people in the US (where online shoppers now make up 79% of the population); in fact, to loop back to social, the same study found that the portion of people that said social posts influenced their buying decisions rose from 25 to 34% year-over-year, while the segment who said that they purchased something through a social site was at 23%.
Do you want to have the success of Diamond Candles on Facebook, Twitter, Instagram, Pinterest, Snapchat, and/or elsewhere? Let's talk about 8 golden rules of success (like a diamond within a candle, there are golden ideas hidden within this piece) espoused by Patel and others – for smarter, more powerful integration of online sales with social media.
Rule #1 – Facilitate post-sale sharing.
It can be easy to focus so much on the process of getting the sale that you forget to sell after the sale occurs, advises Ellie Martin of Startup Change Group. Of course, you want the person to keep buying or to otherwise help boost your revenue – and a very simple way to do that is with post-sale sharing buttons.
Just look at all your various forms of messaging following the sale (thank you page, confirmation email, receipt email, newsletter, etc.) and consider how social buttons can better be brought into the fold. (If you generally want to improve your game post-sale, you can check out this advice on how to improve customer lifetime value with post-sale content – which includes this great quote from marketer Dan Kennedy: "I've long believed that, rather than getting customers to make sales, it is smarter to make sales to get customers.")
Or, for game server hosting, consider KnownHost.
Rule #2 – Tell stories.
Patel says to narrate your brand. He gives the example of BeardBrand as a business that has excelled in this way. BeardBrand actually didn't just expand by telling stories; they did so by telling them in a way that both built a recognizable brand identity and even created an identity to represent the buyer: the "Urban Beardsman." By carefully crafting characterization and plotlines, the company was able to carve out a more specific space for itself, resulting in first-year sales that hit $120k per month. (On a related note, sadly, StacheBrand.com is already taken.)
Rule #3 – Celebrate every holiday.
You want to think more broadly than November and December when it comes to thinking about seasonal communications, says Alex D'Amore on Social Media Explorer. Plan well in advance for the year. You will undoubtedly need a progressively granular calendar to get everything organized and executed properly.
In terms of key dates, what is relevant to your business? For instance, anyone selling Apple products should pay attention to when their launches occur. We all know (except, perhaps, some of the robots reading this) how critical trending hashtags and language are to social prominence.
Rule #4 – Tie into a higher purpose.
Incorporate something for a nonprofit cause, says D'Amore. Whatever it is that you do for a charity can be based on social media or elsewhere, but you can certainly use social media for its promotion – and probably will score greater rapport with your customers for doing so.
Rule #5 – Create an air of exclusivity.
You open the doors to the business, and you want people to keep flowing in – to a point. It can also be effective to control access. Martin suggests making some sales and products (particularly in the case of clearances or raffles) only available when people follow you.
Rule #6 – Promote UGC.
No, not UFC: UGC. However, it does relate, because user-generated content can (sort of) help you to roundhouse-kick your niche competition on social media. User-generated content is just as it sounds: content created by your customers on social sites, either on their own or in order to take part in a giveaway or contest you organize. How powerful is UGC, or CGC (consumer-generated content)? Business Insider found that shoppers who see CGC are 97% likelier to buy; that is compelling.
Images that shoppers create of your products, as with the ever-popular picture-of-my-most-recent-meal, should really be taken seriously from a business perspective. Consumers like photos taken by consumers more than they do those taken by professionals – a 77% to 22% preference for amateur-generated Instagram photographs on product description pages over those created by career photographers, according to research by Yotpo.
Why are your images so important? "Using authentic visuals will demonstrate social proof, drive high-intent users from Instagram to product pages, increase on-site conversions, and improve ad performance," notes Aaron Orendorff on Social Media Examiner.
Beyond that, there is additional value in repurposing if the Yotpo study holds true: once cleared with the appropriate parties, you could (maybe?) bring some of that UGC onto your product pages to give your site itself a better sense of community.
Rule #7 – Be supportive.
Social media is not just about posting content and interacting at the level of content but also serving as a communication channel. You want to pay attention to your messages. For one thing, Facebook lets users know how long it takes for you to reply, says Martin. Remember that this environment is not just a content channel but also a support mechanism.
Rule #8 – Use great site speed to support your social.
People think of social media as supporting the website, but the reverse is also true: if the user experience on your site is great, it will help further boost your social growth. One easy way to deliver great UX is simply performance-based, with the low latency offered by enterprise-grade solid state drives. See our managed SSD VPS hosting.