Powerfully Managing Fast E-Commerce Growth – a Short Guide with Actionable Steps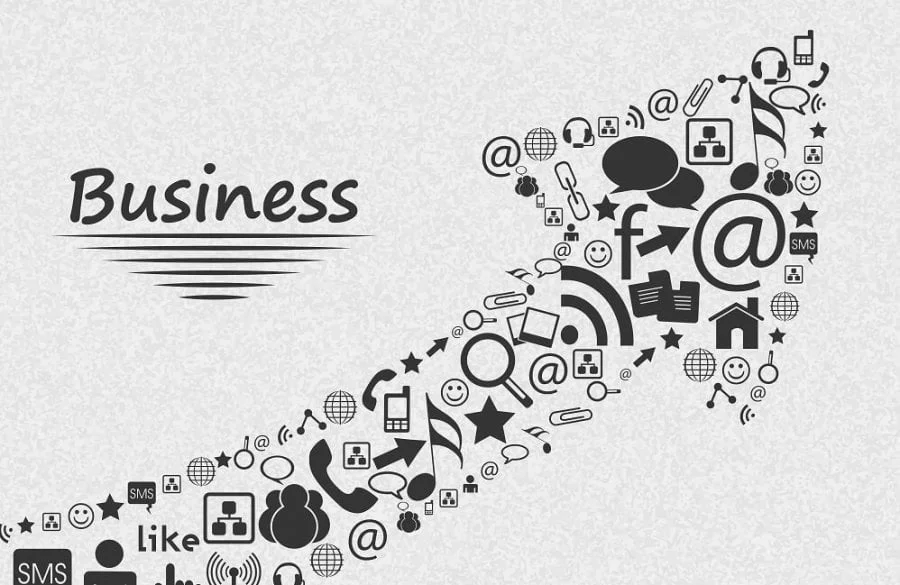 When you look at e-commerce statistics, the most compelling characteristic of this data is how it points to potential. While we may think the market is nearing its peak by seeing that more than half (53%) of web users worldwide purchased something online during 2016, or that the total average spent per e-commerce customer during 2016 was $1800 in the United States and £1600 in the United Kingdom. Despite those impressive figures, though, the potential is still huge: e-commerce is still only currently responsible for 8% of US sales and 14% of UK sales.
Recognizing the opportunity of e-commerce, it is clear many companies will benefit from this continuing surge in online activity – both in B2C and B2B (the latter of which is expected to eventually outpace B2C revenue, achieving 6.7 trillion USD by 2020). Since that growth seems to be coming, how can you prepare? After all, scalability is more than a five-syllable word that you need to check off a list when building and developing your e-commerce system; it is a capacity of your business that could make or break its success, that will either fuel your growth when you start to advance or form a hurdle that keeps your company from accomplishing its goals.
Actionable steps for successful e-commerce growth
Given this rather enormous challenge, you can help your e-commerce business by considering thought-leader advice on how to manage fast e-commerce growth – not just in terms of your IT ecosystem but throughout your company. Let's look at some ideas from management consultant John Bradberry, along with related information and advice.
Step 1: Prioritize your UX or CX.
User experience, also called customer experience in the context of commerce, is critical to building trust among people who do or might buy your products. This all relates back to the notion that businesses are smart to prioritize the experience of the brand – the entirety of the way that they interact with a customer, and the foundation of relationship and stories. One way to get a sense of experience as a critical aspect of how to approach the online world is to look back about 20 years to the notion of the experience economy. The experience economy, noted B. Joseph Pine II and James H. Gilmore in the Harvard Business Review, began in the 1990s – when people started increasingly opting for the purchase of experiences (all aspects of an event) as opposed to cobbling together different products and services. Looking at experience in this way can be better understood by looking at history, and Pine/Gilmore used birthday cake construction to differentiate the evolution of economic models. During the agrarian economy, mothers would make truly homemade birthday cakes using the basic ingredients, such as flour and eggs, that they could affordably acquire. Next came an industrial economy; in this economy, packaged goods were the point of focus, with people purchasing a Duncan Hines cake mix or similar, the baker in a box. The next part of the evolution was the service economy, during which parents were able to request that a grocery store or bakery grab all the ingredients and bake a cake for them. Finally, as the turn of the millennium neared, more people began skipping both making the cake and even putting the event together. Instead, they had a third party handle the whole party – with a cake often included free.
Now, the experience economy and user experience are two different ideas, but there is significant overlap in this sense: when people approach businesses today, they are used to engaging with them at the level of an experience or a relationship as opposed to simply meeting a functional need. Because that's the case, CX deserves steady investment. When you get a huge amount of new business at once, there may be growing pains. However, if you are sufficiently positioned to deliver a great experience to prospects and customers, you will have more leeway if anything goes amiss (such as the most obvious situation – going out of stock with a particular item or multiple items). If you get slammed, stay focused on that UX. Contain your risk and stay agile by bringing in temp workers or using an outside partner to improve delivery. Get feedback from customers.
Step 2 – Put money into tomorrow.
Here is the thing about growth: you may be able to handle a spike, but what if the spike is followed by a bigger spike? Often startups will be trying to manage things that are occurring right now or over the next 30 days; you want to make sure that actions to generate long-term growth are not neglected.
Are too busy holding your breath to look openly out into the distance? Being at a startup is difficult, that's for certain. For a poll of 500 British startup entrepreneurs by Streetbees and BGF Ventures, 41% of new startup founders said they felt stressed "pretty much everyday."
Now let out that deep breath. How can you improve what your business looks like in two or three years? Think in terms of three things you can do now, in the current quarter, that will make it easier to succeed in the future. Ask yourself how much time you are spending on long-term tasks today and whether that matches what you think strikes the best balance with day-to-day tasks.
Step 3 – Make the books straightforward.
In order to grow seamlessly, you want to have a very strong grasp of your financials. As companies grow, business owners will often lose track of key questions: Is the pricing ideal? What is the actual cost per sale? What clients and products are bringing in the most and least revenue? What will an investment today do in terms of revenue in 6 and 12 months? Does the business model use scalability as a core value? Really digging into the money can be challenging and be aided by strong niche skills, so many businesses opt to work with financial advisors. These consultants will often present you with a financial scorecard, says Bradberry.
What is that? A financial scorecard is a business rating document that is used each quarter so that you continue to improve your financial stance over time. This document should incorporate elements such as accounting and reporting, accounts receivable, accounts payable, debt management, and tax planning, as indicated by business coach David Finkel in Inc.
Step 4 – Look at your culture.
The extent to which your employees are engaged is a top indicator of whether or not you grow. Culture will hold your team together as part of a common mission as you grow beyond the intimate seed stage, provided you introduce the right management approach to implementing cultural policies that are long-term-focused. Think culture does not lead to cash? A Gallup poll shows that firms classified as having better-than-average engagement generate 147% higher revenue.
Step 5 – Approach acquisition with caution.
Acquisition? You are likelier to find people are wanting to buy you when you are growing quickly; so be prepared. It sounds nice when you are concerned about the stresses of running your business and would prefer to have its value in your bank account. However, typically, a look by someone interested in acquisition will not turn into a sale, notes Bradberry. Instead, stay focused on your product, and on your customers. "The way to succeed in a startup is to focus on the goal of getting lots of users, and keep walking swiftly toward it while investors and acquirers scurry alongside trying to wave money in your face," wrote Paul Graham.
Step 6 – Leverage a highly scalable architecture.
Finally, you need to make sure that your infrastructure is fully capable of moving in sync with you as you expand. At KnownHost, you are scalable on demand, with no downtime, file or database migration, or settings changes. See our fully managed VPS hosting.