How to Build Your E-Commerce Budget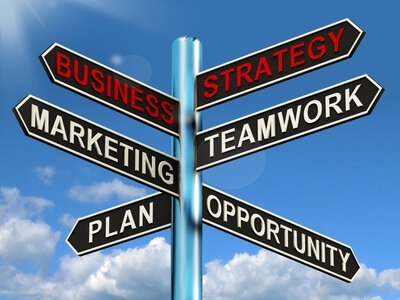 Bob started a website selling organic beard balm. The expenses to launch the site ended up 248% higher than expected – prompting him to pull funds from marketing efforts that could have made many more people aware of his offerings.
Ellen started a site focused on children's apparel. Costs were 189% greater than she foresaw. At launch, the site was missing half of the features she wanted – and this lack of usefulness caused stickiness to suffer and sales to flounder.
Kelly and Jeremy partnered in a craft supplies e-commerce store. However, their planning was overly optimistic, and they quickly were 224% over budget. They had to cut corners on design and content, generating UX that did not pack the power to engage.
What do Bob, Ellen, and Kelly/Jeremy all have in common? Their e-commerce dreams all quickly became nightmares. That doesn't have to happen, especially when you consider the rapid rate of online retail growth. Let's look at how fast online retail is growing and how you can budget for success.
E-commerce growth: still turning heads after all these years
E-commerce may be big, but it is only getting bigger. In February, the National Retail Federation released its projection for retail growth during 2017. Leaving out the revenue from restaurants, gas stations, and automobiles, the forecast for total retail (brick and mortar combined with e-commerce) is 3.7-4.2%. That figure is similar to the 3.8% improvement in 2016, so the trajectory of this segment of the economy appears stable.
The projection for Internet sales growth is stronger, though, at 8-12% – in other words, as much as 3 times the general growth rate.
How can you benefit from the expanding web economy but still sleep easily and not be thrown into a real nightmare by virtual problems? Organize your business plan to smartly invest in tools that will facilitate your growth. That means creating a savvy, carefully cost-controlled budget. Let's explore how to create a budget for your e-commerce shop so you can leverage strong technologies and services – without breaking the bank but also without simply grabbing the cheapest thing you see at the online flea market.
1.) Don't splurge on your domain name.
The domain name can get absurdly expensive if you obsess too much over getting the exact domain you want. After all, domain brokers are always ready to sell you that one you really have to have for $1200 – nearly $1200 more expensive than one that has not yet been registered.
What can you do? You can still get a great .com domain by using a tagline or slogan instead of simply going with your website name, suggested seed-funding firm StartFire.
"[W]e helped an HR consulting service come up with the tagline and domain name: PlanPreventProtect.com," explained the company.
2.) Get your own hosting, and don't pay $5 a month.
Hosting is where your website sits. While it may seem that you have set aside online real estate by purchasing the domain, it is like you have the keys to the house. The building of the house is the development. The land is the hosting. You have to put the house somewhere; it can't be floating in space. Put another way, your web hosting fee gives you access to servers, the computers that fuel your site with resources to run.
Whatever you do, don't pay for bad land, or you'll have to put your house on a truck and move it. Infrastructure just isn't as exciting as the front end of the site, but the machinery running your system should not be low-end commodity computing. For reliable, consistent speed and security, you want to be demarcated from other users; that's a virtual private server, or VPS. Also for speed, consider drives with no moving parts for your e-commerce site; that's a server containing a solid state drive, or SSD.
You don't have to take our word for it, though (after all, we are a hosting service). To StartFire, hosting is nothing less than a hinge on which your site can swing toward either success or failure. "Choosing the right host can produce faster page load speeds, improved search engine performance, and even support in critical situations," noted the firm.
3.) Write up your specs.
You don't want to get too stuck on how your site must be perhaps, but you do want to have general expectations:
Design – Think about whether you want to go with a standard WordPress theme or need some of your own code. Perhaps you want to go even farther in creating a unique experience by building the site from scratch, with no content management system such as WordPress. Think about imagery such as your logo, photos, and charts; if you don't have them, you will need to produce them.
Content – Consider what you will want to do in terms of content and how quickly it will need to be added (since assumedly much of your content will be blogs consistently posted over time). Someone has to do all that writing, and you may need someone for editing and managing research, direction, and tone.
Functionality – Assess what you want the site to be able to do. You may want your contact form to have particular capabilities, or for customers and prospect to be able to download PDFs such as catalogs, case studies, or whitepapers. Think about your needs in terms of tracking leads from forms. Of course, you also need to look at your e-commerce platform and options for payment. You also want to be able to integrate with your own systems perhaps. Think about compliance if you are in a regulated industry. You may need a customer portal as well.
4.) Keep the site up and running.
Obviously, building an online business is about sustainability. Bob, Kelly, Ellen, and Jeremy may not have budgeted correctly prior to launch, but their overarching sin was not positioning themselves for long-term growth.
How can you do better? How can you budget practically to handle the ongoing maintenance costs for your e-commerce site?
A general range that is suggested by a 2012 Forrester report, based on survey and analysis of 150 established e-commerce companies, is 3% to 10% of your revenue. In other words, if your company makes $2 million per year, that would mean you want to put about $60K to $200K annually toward keeping everything maintained and working smoothly.
5.) Build in a cushion.
The other aspect of preparation is knowing that you will want to change direction as you go – and that requires financial padding. This truism applies to all the three basic categories listed in #3 above:
Design – High-quality images are timely, and hence costly, to create. People will often want to upgrade from low-grade to high-grade imagery, and the cost difference is substantial.
Content – Companies will often think that content can be simply produced by a staff member. However, like images, the types of content that will give your site competitive advantage needs money to come to life.
Functionality – When firms want their site to do certain things, they are often clueless as to how much those features or tools will cost. That is understandable given how complex lining up the dollars and cents for your site is; and because everything involves a range of possible prices. Don't be sidelined by an extra $3000 or $10,000 expense.
Conclusion
As we discussed above, hosting is one of the most important decisions you can make for an e-commerce startup. And the fact is, it is not prohibitively expensive to get excellent hosting for your site. At KnownHost, with 24/7 fully managed support, you can start with a small SSD VPS and upgrade as needed with no IP change or data migration. See our cutting-edge, user-friendly plans.