7 Key Reasons to Prioritize Your Website's Hosting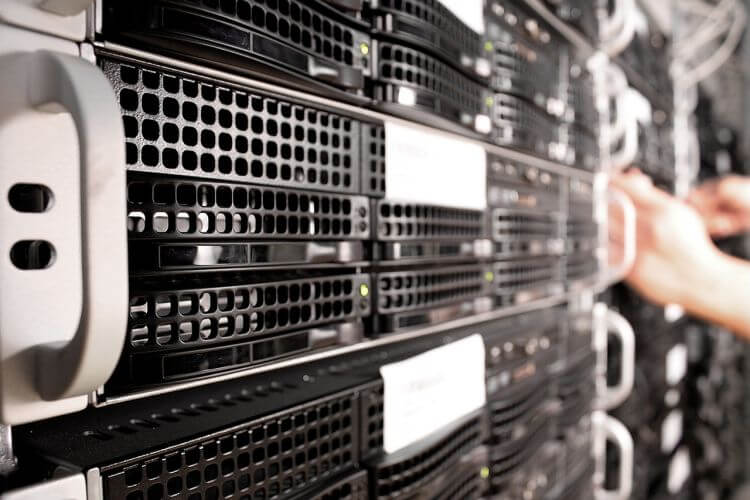 Updated December 27, 2019
Web hosting is often a decision that is made quickly in order to move on to "the actual work" of building your online presence. Here, we review why you should make your hosting decision carefully – by assessing what can go wrong with a poorly run service.
You probably know how important it is to your business to use a diverse set of online marketing tactics and to carefully approach your design. However, the web hosting, the infrastructure that backs the site and delivers the resources to serve your site to end users, is fundamental to your site's impact; in other words, the performance of your site (its speed and reliability) is central to determining its performance as a business entity (its revenue-generating capabilities).
Why is web hosting such as key factor in business success? You can better grasp why the hosting service you choose is essential by looking at what can go wrong with a poor host. All these reasons are fundamentally related to performance (i.e., the first version above) since that is the basic and functional purpose served by hosting.
Here is what can be avoided by investing in a high-quality provider for your brand's server(s):
#1 – Ignored by the search engines
The convenience of a web host is great; really, the hosting industry has made it possible for the internet to explode by skipping over the part where you have to set up the machines in order to get started. However, that system needs to be available at all times; the way that the host delivers your site will impact your search results. Since the host will help determine how you fare with Google and the other search engines, you do not want it to be the weakest link of your web presence, undoing all the effort you put into targeting keywords and building content. Downtime is just one issue; slow loading is a less extreme scenario that will also affect your search engine result page (SERP) rankings (since 2010, speed has been a known and direct ranking factor in the Google algorithm). Think about it this way: you build strong content so that you can have high search results and use that prominence to drive traffic to your site. However, Google and Bing need to see that your content is actually live – can be accessed by people consistently – when they crawl it with their spiders.
#2 – Missing out on money
If your site is not performing well, the prospects are not going to see your blog articles or product pages and know what you have to offer them. In the case of e-commerce, sales opportunities will be missed, notes WPBeginner founder Syed Balkhi. Keep in mind that the strength of the hosting really does matter. What would 5 minutes of downtime cost you in a year? What about 5 minutes of downtime per month (adding up to an hour per year)? That may seem to be a tiny sliver of time; however, one minute that your site is down could be extremely costly (depending on your industry, when the outage occurs, and how much money your site is making each minute in that setting). Industries and brands that are supporting a lot of network activity, or a smaller amount of high-dollar activity, will suffer considerably. For instance, the average cost of any instance of downtime among healthcare firms was already $690k in 2013; the typical rate of loss was $7900 per minute. What company wants to lose hundreds or thousands of dollars every minute? I do not know of any. Check your web hosting provider's uptime guarantee. You want uptime of 99 percent minimum, says Stele Olenski in Forbes. If your site goes offline, your customers will see a blank screen or error message rather than experience your site.
#3 – Users fleeing from awful UX
Speed is key for SEO because it indicates that your site is worth Google or whatever search company highlighting it through a high ranking. Keep in mind, though, that part of the reason Google boosts sites with better performance is that they are more rapidly answering user questions, processing their entries, and otherwise meeting their needs. Think in terms of user experience (UX), which "encompasses all aspects of the end-user's interaction with the company, its services, and its products," according to UX consultancy Nielsen Norman Group. What is the UX like for someone who navigates to your site and then waits patiently, in vain, for your site to load? What if you are on a shared server, a neighbor is hogging resources, and each page is slow to load? If the hardware is low-end or if too many accounts are accessing the same server, the experience will be awful, and your customers will find a better place to buy.
#4 – Your data in danger
You want security. Everyone does. A weak web hosting provider will not standardly back up your site; a strong one will use remote backups (creating a second copy at a distant location) and will have restoration points built into your system so that you can be up and running soon following any malicious attack. In other words, you want backup to be automatically built into your hosting plan. Chances are that backup is one of your foremost concerns, and it should be; you might accidentally delete a number of pages, or someone might hack your site and wreak havoc. Just consider these cybercrime stats: 1 out of 5 small businesses get hacked; of the ones that do, a shocking 3 out of 5 are bankrupt in just 6 months. Keep in mind that security protects your own data as well as the information of your customers (including their login details, payment card numbers, and other sensitive information); it is a wise investment. Getting back to the issue of backup, this concern is simplified when your host handles it within your agreement – as indicated by Olenski. Knowing that your service includes free full image backup will give you peace of mind.
#5 – No one there when you need them
Similar to the issue of security, a weak web host will not be available with advice and fixes; a great one will help with security, maintenance, and technical questions 24/7 (ideally through support that is 100% based in the United States). You may think you will be able to handle everything yourself, but managing a website will always come with challenges; support really will help.
#6 – Files disappearing
If a web host shuts down or simply does not have enough built-in redundancies for full backup, you could lose files. Be aware that the hosting service you use offers an impressive, enterprise-grade network environment so that your files are safe.
#7 – You can't scale properly
Scalability is fundamental. Scalability is really about flexibility, not just the ability to grow. You want to be able to increase the size of your system as you do more business, but you also want to be able to expand or contract seasonally or whenever – think Black Friday or an unexpected piece of press. Plus, you want a host that does not charge you fees to make a switch between plan offerings or cancel your plan.
***
Are you convinced that your choice of web host is critical to the success of your business? At KnownHost, with fast servers, great 24/7 support, and a 99.9% uptime guarantee, we believe that high-quality hosting is fundamental. But don't just take it from us: check out our client testimonials.