7 Blogs with Great Ideas for Ecommerce Professionals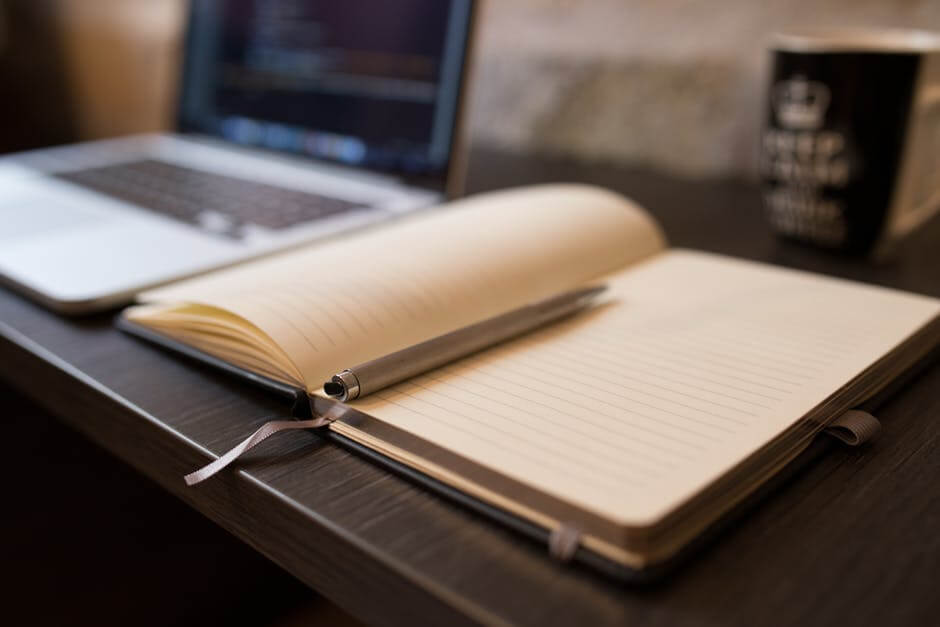 This article addresses a search that every thoughtful person working in the e-commerce industry must perform: finding the most valuable blogs or informational sources that deserve their attention. Here are a few that have strong insights and are often mentioned in the industry.
The problem with the internet is that everyone is trying to sell you something. It's, of course, a funny thing to say in an e-commerce-related blog, but we all know it to be true: we go online to find information, but we often end up having difficulty finding advice that is transparent and forthright. To be specific, when you want to succeed as an e-commerce entrepreneur, you want to be able to pick up knowledge without feeling that you are simply being herded toward certain material to make sponsorship dollars or other backroom revenue for another person. You just want your question answered. The humor of the situation, then, is that when people want to succeed at selling online, it can be hard for them to get educated because of other people who are selling online.
Because it can be challenging to find the right information to answer your questions about e-commerce, we end up with this somewhat circular blog topic: an e-commerce blog article about e-commerce blogs. As indicated above, it can be helpful to have a roadmap to locate the best blogs quickly. Here are 7 of the best ones, with recent example stories from each that are on particularly interesting topics:
Launched in July 2005, this site has been in action for a full 12 years. It is actually a spinoff of an earlier publication, Web Marketing Today, that was founded all the way back in 1995. As indicated by Kerry Butters of live chat SaaS company Userlike, this blog is authored by reporters and industry professionals. Offering straightforward, matter-of-fact ideas and information for e-commerce entrepreneurs, Practical Ecommerce covers a range of topics, from analytics to marketing, management, and development. New content is published every day.
Example Practical Ecommerce story & summary: "Avoid Bland Wording for a Unique Company Personality" >>> This article runs through a few e-commerce examples to demonstrate how the right descriptive language can make an online store come alive.
This site, mentioned by the eCommerce Training Academy, gives tips related to web merchant tasks. What makes its angle a bit more defined is its focus on research (describing itself as "Your source for e-commerce news, analysis, and research"). There are two other ways this blog makes itself distinct: by focusing on more direct interaction, via webinars, and on more analysis, via rankings of e-commerce leaders by industry and category. (As an example of the latter, see the 2017 US Top 1000 Report.)
Example Internet Retailer story & summary: "Salaries in e-commerce" >>> Using data from consultancy Hay Group's "2017 Global Salary Forecast," this article projected that salaries within US retail would rise 3.0% during 2017.
Neil Patel is considered a master of web marketing, which is obviously fundamental to e-commerce. And it's rightful that Patel is viewed in this way: his email newsletter recently pointed out how he accidentally got the #1 Google listing for the keyphrase "online marketing" for this piece). It is no wonder, then, that one of his blogs makes the ReferralCandy top blog list. Bear in mind that Kissmetrics is an analytics platform, so there is a sales angle present — but Patel's guidance means that the Kissmetrics blog contains plenty of solid information and perspectives. Its scope is described in its tagline: "a blog about analytics, marketing, and testing."
Examples Kissmetrics Blog story & summary: "Persuasive SaaS Onboarding Emails: 10 Conversion Lessons Stolen From Attorneys" >>> This article goes through strengths of these early sales emails, using a courtroom analogy to create stronger imagery and better engage us as we read.
The target audience for this Los Angeles-based publication is SMB managers and C-level executives. The broader ECT News Network publishes 9 articles in a typical week (including eye-catching cultural titles such as "The Stupidly Dangerous Politics of Blame" and "Could Tech Nerf North Korea?"). That's according to Feedspot's "Top eCommerce Blogs" ranking system — which lists the source in a user-scored 2nd position, trailing only Practical Ecommerce (mentioned first here as well).
Example E-commerce Times story & summary: "4 Marketing Strategies That Can Boost B2B Sales: Study" >>> This report suggests you can boost B2B sales "by up to 25 percentage points" through 4 techniques, using results of a poll of almost 200 marketing professionals at American-based enterprises (conducted by business management consultancy Altman Vilandrie & Co.).
eCommerceFuel, cited by Butters and others, describes itself as a "private community for 6 & 7 figure stores"; in order to join the network of about 1000 people, you must own or be employed by an e-commerce store that makes a little over $20,000 per month. Because of the focus on that target, this brand (which also prominently features its podcast) is framed not for startups so much as for people who have had some e-commerce success… but why not peek in the door regardless?
Example eCommerceFuel story & summary: "How to 100x Your Business in 3 Years" >>> This piece looks at a case study of My Choice Software, a California-based company that experienced an extremely fast period of growth over a short period of time – expanding from $250,000 to $25 million in sales between 2014 and 2017.
HubSpot essentially has two blogs, one on marketing and another on sales (and of course there is some good information there), and both of which provide advice and strategies that are intended to educate people on those broader business subjects. However, the site also organizes all its content by topic, and one of those topics is e-commerce – so you can filter down to just those pieces if you like.
Example HubSpot Inbound story & summary: "The Year of Customer Experience: How Ecommerce Brands Can Prepare" >>> Five examples are given of e-commerce brands that are effectively catering their approach to serving better customer experience (CX), getting granular with ways companies are changing the color of buttons and making other seemingly minor adjustments.
This blog creates a certain niche focus by centering the blog on bootstrapping. Because of that focus, founder Shabbir Nooruddin is able to be especially helpful to those who are just getting their businesses off the ground and have shoelace budgets. Despite the focus on those low-budget scenarios, there is some generally good DIY advice here. Although the blog often goes months without a new post, the content is large and exhaustive related to the theme.
Example Bootstrapping Ecommerce story & summary: "Ecommerce SEO: The Complete How-To" >>> Keeping in mind that this post was published back in 2015, this can still be a good resource as an introductory, broad guide to search engine optimization.
*****
Do you want success for your ecommerce brand? One key element of rapid expansion is the strength and scalability of the infrastructure that backs your site. At KnownHost, we offer lightning fast managed SSD VPS hosting. Click here for our Managed VPS plans.