Best Social Media Platforms for Your Business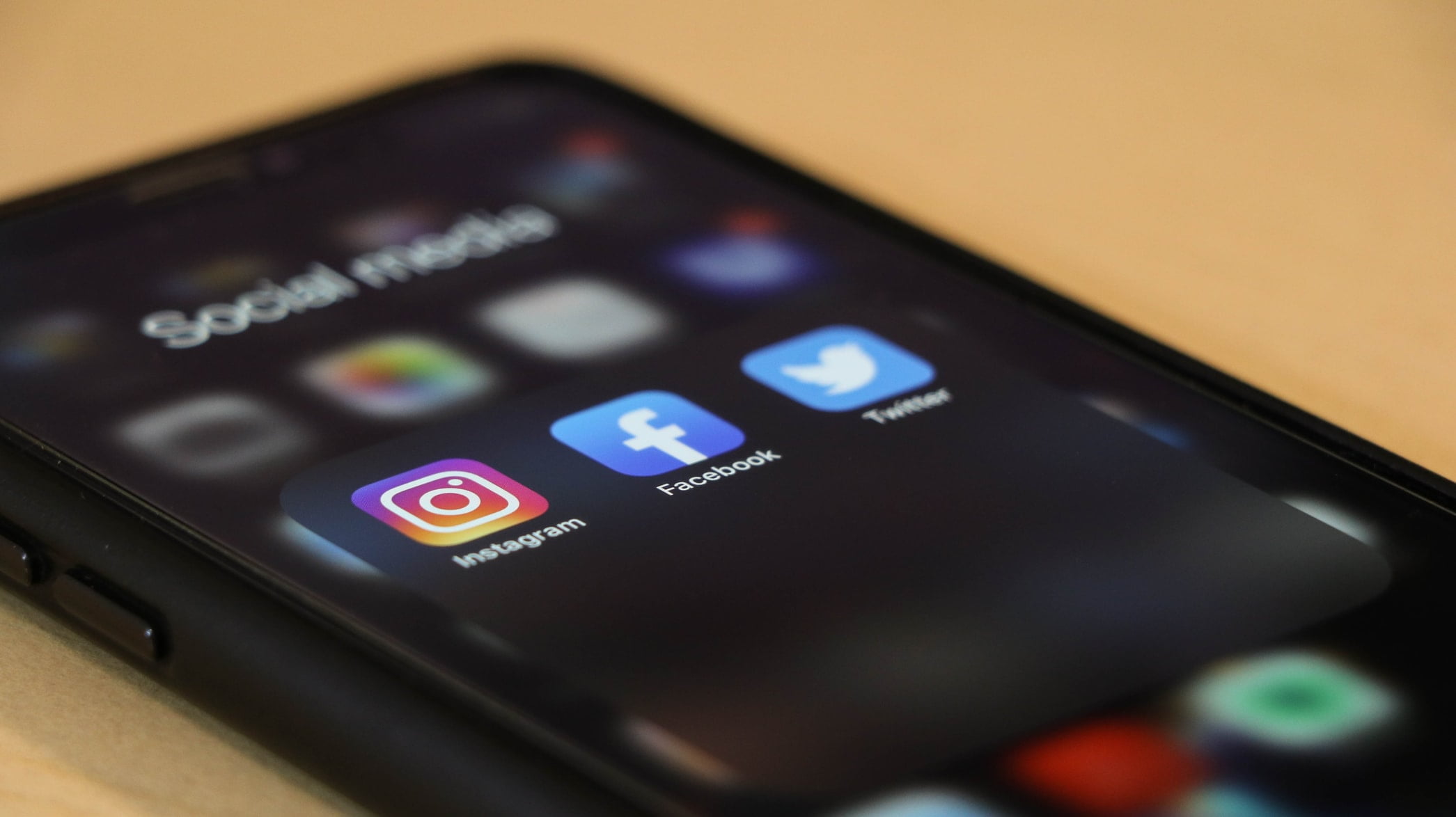 Updated June 2, 2020
With over 100 popular social media platforms to choose from, how do you select the best for your business? You surely do not need to (nor should you try) to get on them all.
Some will work best for particular niches. Others may be dependent upon how much time you have to dedicate to the platform. Above all, you want to ensure that the platform will allow you to effectively talk about what your company represents.
Below are eight social media platforms you should start looking into.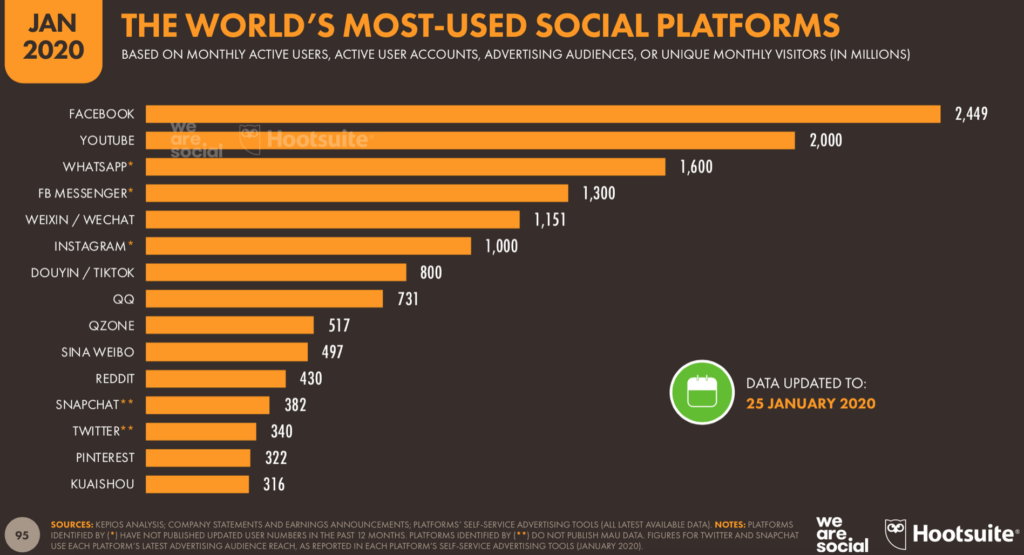 Facebook
As one of the largest social media networks that have over 1.4 billion active users, Facebook is great for just about any business. There are pages for just friends and family members, as well as businesses, organizations, and celebrities as well.
Facebook is a social medium allowing you to display your business's videos, photos, blog posts, and company press releases as well.
It's a very low maintenance site that provides instant alerts when your page visitors comment or like posts. Its analytics also help you learn what to post and when.
Twitter
Twitter is an amazing tool for businesses. The 140 character posts allow businesses to redirect Twitter users back to their website or promote specials. Hashtags are used to keep everything organized and easily searchable.
Twitter allows for a wide range of followers as well. You can easily start your followers just by following another Twitter account. You can also choose to find people on Twitter to follow via a live event, such as attendees of Twitter parties.
As with Facebook, you can also share images, videos, and your websites links to those on Twitter. Interacting is easy as well with users and businesses via their username. And your content can quickly go viral as other Twitter users can retweet and share your content on their pages.
Pinterest
In the United States alone, Pinterest has 50 million users – and that is just the active ones! Pinterest is comprised of mostly women, however, men are quickly finding out the usefulness of this site as well.
Pinterest is an influential and creative image and video-based social media platform. Here, your content can also go viral. The most important thing you can do with Pinterest is not over stuff keywords and keep your content organized via your Pinterest boards.
Instagram
Instagram is another image based social media platform. With over 300 million users, it is a great way for businesses to get the word out about products, services, and of course, specials they are having.
Instagram can be viewed as a site for those interested in fashion, food, and other visually appealing images. This site, however, is geared for those users. You can view the images on any PC, tablet, or other device; to upload content requires mobile access.
YouTube
YouTube, which is owned by Google, is not just for watching videos. It is also a social media platform to share videos and comment. Currently, YouTube is viewed more so by US adults between 18-34 years of age, however, this platform is widely spreading to all age brackets, even seniors.
YouTube is so great because it is easy to share the content on any of the sites mentioned in this article. It's an engaging platform that's easy to use and allows you to present specials, case studies, and how-to videos of any length necessary.
Google+
Google+, or Google Plus, is another Google platform. With new products and features such as Hangouts, hashtags, and instant uploads, there are many ways businesses can connect and get their message across. This is an easy way to increase your social rank.
LinkedIn
Some people feel that LinkedIn is falling behind in the world of professional social media platforms, however, it is still the prominent B2B social networking site around. It is now more than just a place to search for jobs or put up your resume.
LinkedIn has over 870,000 groups. This is beneficial for consumers and businesses. You may not think of it this way, but LinkedIn should be used as a powerful advertisement medium as well.
Check out this HubSpot LinkedIn Case Study and discover how HubSpot increased their click-through rate to 0.3% at fractions of the cost if they were to have paid for paid search advertising.
Quora
Do not knock it until you try it. Quora is a popular social media platform used for Questions and Answers. It increased in popularity once LinkedIn eliminated their Answers feature. Now, businesses can connect and show their expertise to consumers and other businesses as well.
Conclusion
These are just a small fraction of the amazing social media platforms your business can use. Each may not be meant for your business, and there are plenty of others that may work best for you.
Graph source: Smart Insights