Unheard of Tips to Leverage your Visibility on Google using Pinterest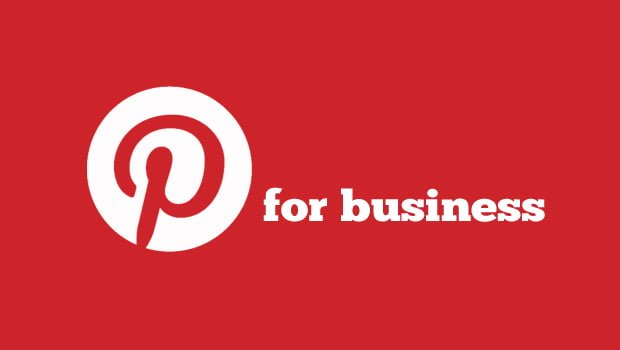 Pinterest is a solid social media tool to add to your collection. We are going to show you how best to use Pinterest to increase your visibility on Google. We will demonstrate how to use this network, which drives more referral traffic than YouTube, LinkedIn, and Google+ combined.
Use Social Signals
You probably hear about social signals all the time. They refer to the little signals sent to Google whenever someone 'likes' or shares your content on social media. Pinterest is no exception to this rule.
What are Social Signals Really?
In short, they are a form of social proof. For Google, they are a form of social activity. They show that your site is active and people are visiting it. Your customers will also benefit from social signals. They do so because they know the content they are reading is trustworthy and worth reading. If a piece of content is popular, it's only going to get more popular because many consumers follow the trend.
The Right Steps
Make the most of Pinterest by completing the following steps:
Ask people to share your content. Treat every boost to a social signal as a product. Put in a call to action.
Cross-promote. You gain more from social signals when you coordinate a Pinterest campaign with a campaign on another social media platform.
Concentrate on Board Titles
Your boards will make or break your efforts to become a success via Pinterest. What many people don't know is Google looks at your boards before anything else. The first part of a board they look at is the title. This is where you can't get things wrong.
Use keywords and keep things brief and to the point. That's all you need to do for Google's crawler bots. Nevertheless, this is only one part of the issue.
Snagging Consumers
What Google Panda has taught us is that Google is not the only party you have to please any longer. By making your board titles SEO friendly, you're also making them friendly for human eyes.
To go alongside your board title, you need images. Your specific board has to stand out from its competitors or you aren't going to get the traffic you need to leverage some more Google goodness.
Take Advantage of Google's Categories
When we talk visibility on Google, we have to play by Google's rules. We have already spoken about where Google looks to first when inspecting a board, now we have to focus on how they drill down the various levels of content.
Pinterest Categories
Pinterest has put in place 38 categories in which to place your content. How you categorize your content will ultimately influence how much you benefit in the search results.
Begin by choosing from Pinterest's 38 categories. This is a general category so don't worry about the specifics at this stage.
Use image captions for the next step down.
Organize your rows. Most consumers don't look further than the first two rows. The most leads will enter through these rows, so prioritize the content you want to rank high here.
DON'T Repin Content from the Top Boards
Wait, what?
It sounds like this is going against everything you ever knew about SEO. The reality is the content from the top boards isn't necessarily representative of the content that's fresh and popular right now.
Why You Shouldn't Do It
Blindly following what the top boards are posting is exactly what your competitors are doing. You won't stand out and you won't leverage any visibility on Google using Pinterest.
Do your research into what is popular now by digging deeper. We recommend using other social media networks, including Twitter, to identify trending content.
Should You Repin or Create?
We always recommend creating unique content by yourself. This is the point where you turn into a leader rather than a follower. Of course, it's always good to bring in the content of others to liven things up, but at least 80% of your content should be self-made; using the 80/20 rule.
It won't pay dividends in the short-term, but by making content yourself you're more likely to have people repin that content, and that's going to help you rank higher.
Have a Point
Finally, there is little point in improving visibility on Google if your marketing efforts don't have a point. Pinterest alone means nothing. Your goal is to turn traffic into paying customers. Pinterest is merely another avenue.
Transform your Pinterest profile into a business profile and begin using the various analytics tools available to you. Focus on how many customers you are taking to your website and how many of those customers you are turning into successful conversions.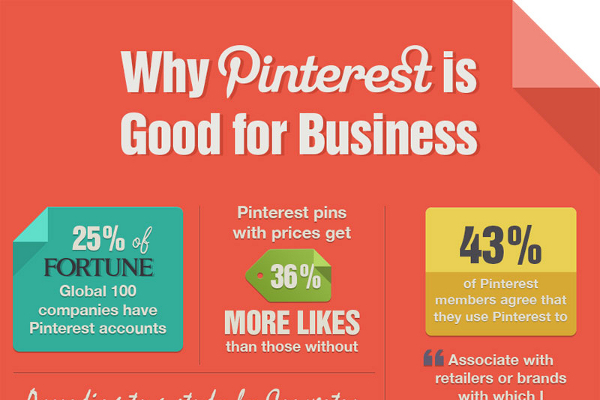 Last Word
Overall, your goal is to make sales. No other statistic matters. You can rank number one on Google, but if you aren't making the revenues to match your SEO success you've accomplished nothing. Never lose sight of your real objectives.
Image Source: Bryan Kramer and Brandon Gaille