How I Built a Mini Personal Finance Empire Online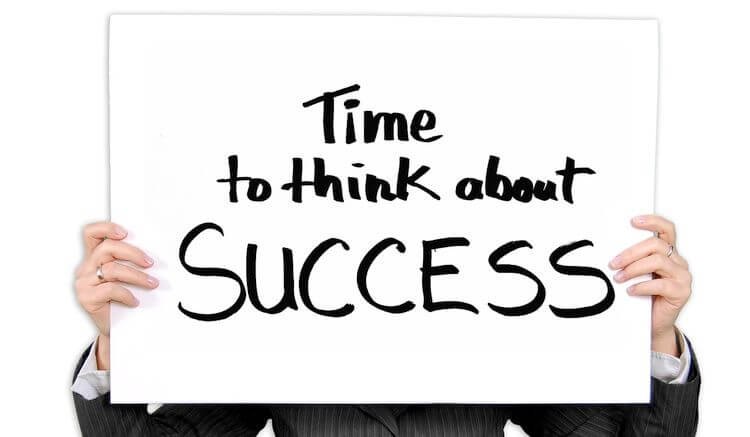 Updated July 10, 2018
This is a guest post from Eric Rosenberg, a side hustle to full-time freelance writer. Eric writes about personal finance and entrepreneurship at his own blog and podcast, Personal Profitability. Check out his free Personal Profitability Bootcamp to get started!
This October my personal finance and entrepreneurship blog turns ten years old. It is crazy to think about how my site (and life) have transformed in the years since I started blogging about money when I left my job as a bank manager. But one thing that has stayed constant is a near obsession with efficiency, tools, and automation to keep my online business humming.
Over the years, I have tested dozens of tools, hosting methods, platforms, and apps to help me save time while earning more. If that sounds useful to you, follow along to learn about several important parts of your business to consider.
Communication and organization
Staying organized is vital for any small business owner or online entrepreneur. Messages move around the world at near the speed of light, and if you can't keep up with basic communications like text messaging and email, you will run into big trouble staying afloat.
I recently switched to one app as a hub for all of my communications. I use Wavebox to stay up-to-date on two Gmail accounts (personal and GSuite), my task management app, and my text messages all at once. A free version is available, but I pay the $19.95 annual fee for additional services and options.
I keep Gmail in the Priority Inbox view in both accounts to stay on top of the most important messages and tasks. I linked Wavebox to my phone using the Android Messages web app and my Android phone. This lets me handle all messages from one place without switching between my laptop and phone throughout the workday.
Desktop tools for to maximize computer time
I switched from a PC to a Macbook Pro a few years back, and I loaded up my computer with some of the best tools I could fine to squeeze the most productivity out of each hour I spend behind the keyboard. As a self-employed, online worker, that is a very important focus.
Some of my favorite tools include Dropbox for file sharing, CleanMyMac to keep my computer running smoothly, Malwarebytes for virus protection, Backblaze for remote backups, aText for text expansion, Magnet to keep my windows organized, RescueTime to make sure I'm not spending too many hours watching cat videos, ShotBox for screenshot management, Bartender for taskbar management, Bear for quick notes, and Alfred as a Swiss Army Knife of tools.
These are all apps any Mac user might enjoy to help run an online business. Of course, I use other apps for video editing, audio editing, coding, and other tasks, but the list of above has near universal appeal to Mac based bloggers, podcasters, video creators, side hustlers, and full-time entrepreneurs alike.
Web and podcast hosting
If your business does not have a website, it might as well not exist. In the 2010s and beyond, busy people look to their phones and computers for everything from Chinese takeout menus to hardware store hours. Online and offline businesses both need a well managed web presence for the best success.
Along the way from Senior Financial Analyst to self-employed writer, I spent a few years as a part-time WordPress developer. I tested many of the most popular and some unheard of web hosts over the years, and the importance of quality hosting cannot be overstated.
On your end, bad hosting can mean slow and inefficient website management. Adding blog posts, updating your menus, and other basic tasks can take forever with poor hosting. Even more important, your users may run into a slow or unresponsive website. If it takes more than a few seconds to load, your visitors will probably click away never to return. This is why web hosting is so important to any online or brick and mortar business.
Also keep in mind other hosting needs where web hosting may not be the right fit. To keep your site running well, you should host your podcasts, videos, and big file downloads on cloud or specialized hosting services optimized just for those files. That keeps your web hosting free to do what it does best: serve your website to visitors as quickly as possible.
Don't get distracted by false efficiency
As a long-time reader of Lifehacker and other personal productivity blogs, I have been drawn into a trap for like-minded business owners. Sometimes I spend so much time trying to be efficient that I waste time. Don't get lured into that false sense of efficiency.
Instead, take a few minutes to review and update your tools, processes, and providers once in a while, but keep the focus on the most important thing: serving your customers. If you keep your focus on that with the right business idea and focus, you will be on track to big profits just around the corner.