The Key To Hosting Multiple Domains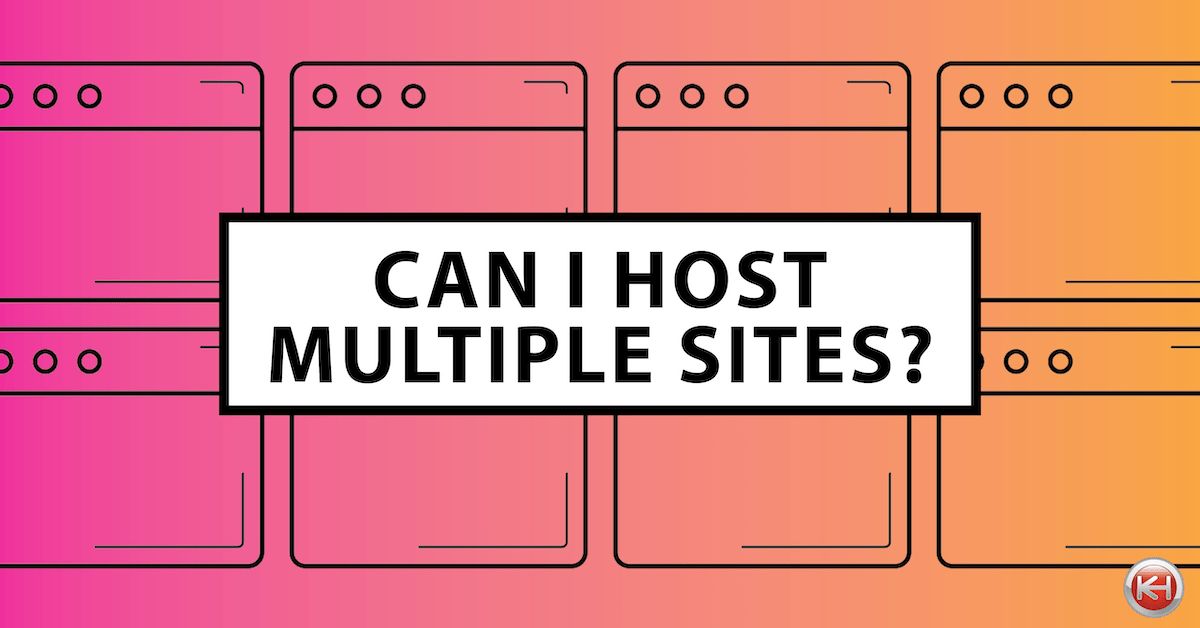 Updated September 3, 2020
Choosing to host multiple sites doesn't have to be confusing, frustrating or expensive, particularly when you've chosen KnownHost as your web hosting partner. Find out if you need a new plan and how to pick the right one if needed.
Finding the Right Host
Although there are numerous factors influencing your decision on the best way to host multiple sites, there's one bit of info that tops the list.
When it comes to finding out, "Can I host Multiple Sites?" and "What's the right plan for me?", there's always someone you can count on to help you through the process, answer questions (because no question is silly) and put things in motion to make it happen if you choose.
The KnownHost sales team can be counted on as your go-to resource!
Live Chat
Contacting the team can be as simple as visiting the knownhost.com website and engaging in live chat – it's quick and easy, giving you immediate answers to all your questions.
Telephone
For local or international callers, dial +1 (205) 690-1625 between 7AM and 7PM Central Standard Time (CST). In USA and Canada, there's a toll free number +1 (866) 332-9894.
Email
If you'd prefer to use email, that's okay too. The team enquiry address is:
sales@knownhost.com
Support Ticket System
Existing customers can use the helpdesk support ticket system by logging in to: my.knownhost.com/
KnownHost – For The Win
The beauty of having KnownHost as your hosting company is the flexibility it affords.
When it comes to selecting the perfect hosting plan for your growing needs, you don't have to choose a plan that fits like a glove on the first try. Most people will opt for an affordable plan that "probably" will suffice, then try it out and see how it performs. If there's a bottleneck due to too many visitors and not enough resources, the KnownHost team can quickly migrate you onto a higher spec plan, all without downtime or inconvenience. Try one out, see how it goes and don't spend more than is necessary!
Key Factors in Hosting Multiple Sites
There's more to deciding on the right hosting plan for multiple sites than just looking at monthly plan costs. Knowing the answers to the below questions will help you understand exactly what plan is right for you and why.
Current Plan Specs
It's entirely possible that your current plan supports multiple domains, which is why you really must know what plan you're on and what it offers.
There are some plans at KnownHost that are strictly limited to 1 domain per account. With them, you would need to upgrade from your current plan onto one which allows multiple websites on the account.
Single vs Multiple Website Hosting Plans
Single Website Plans
The 3 plans below all are designed and optimized for 1 website per account. If you've got any of these listed plans, you will need to upgrade in order to have more than 1 website on the account. You could get a 2nd account, but that's not the most cost effective approach
WordPress – Entry Level WP
WordPress – Business Level WP
Shared – Basic Shared Hosting
Multi-Website Plans
All other plans at KnownHost can accommodate multiple domains on the same account. If you've got any other Shared plan, any VPS, Cloud or Dedicated server, your plan can accommodate more than 1 website.
Resources
Storage
Just because a plan allows multiple sites, it doesn't mean that there's enough storage for all the files, databases and emails that make up each site. For example, Basic Shared Hosting has a 5 GB limit on file storage, while Standard Shared Hosting has a 20 GB limit and a Basic Reseller Hosting has a 25 GB limit.
It's important to know how much storage you'll need for all the sites you wish to host, combined, keeping in mind that over time storage needs will grow (more posts, more pages, more images, etc).
You can see how much storage you're using on the existing account by logging in to the control panel and looking for the "Disk Usage" in the sidebar.
Small sites can average 400MB to 500MB and established sites 1GB. However, this is an average, so it really doesn't say much about your particular needs. A site that uses a lot of graphics, video, podcasts or other media-rich content will need much more than a site with mostly text-based or infrequently added content.
RAM
Memory is something that gets consumed because of website demands, such as running a content management system, blog, ecommerce package, or other resource-hungry applications. Keep in mind that it's not just the install of an application like WordPress, but rather the plugins on top of the system that adds up quickly.
Basic Shared Hosting comes with 512MB of RAM. Standard is double that (1 GB) and Professional is double again (2 GB). With Reseller hosting, Basic Reseller starts off at 1.5 GB, then Standard (2 GB), Professional (3 GB) and Premium (4 GB).
An average WordPress site can run well on 256MB, though many recommend 512MB. Checking a handful of small WordPress sites usage over the past few days – none of them used over 100MB of memory.
Check Usage
Login to cPanel and look for the Metrics section. Within that area there will be an icon that says Resource Usage. Click it!
There will be 3 tabs to choose from – you want Current Usage.
Pick Timeframe and choose a range of several days and look for the chart that says Physical Memory Usage. The "average" line at the bottom can be moused over to reveal what was the actual memory usage throughout the period.
Bandwidth
If you're looking at a shared hosting upgrade, you won't have to worry about bandwidth usage at KnownHost, because it's unlimited. Reseller plans vary from 800 GB to 4000 GB per month, which is more than enough for just about any situation.
Keep in mind that, if hosting average WordPress sites, you'd have enough bandwidth for 200 to 1000 sites, depending on which Reseller plan you picked.
vCPU Cores
Recent load testing on WordPress sites has shown that CPU resources are generally what limit how many simultaneous visitors a hosting account can handle. With multiple sites, it's the sum total of how many visitors come at once that is the concern, plus of course how many different CPU intensive apps are running across all domains.
Without relying on caching to help, data indicates 15-25 visitors per second are doable on 1 vCPU core. With caching, that number goes up greatly. In the real world, that works out to about 200,000 visitors per day or 6,000,000 per month.
The challenge in this is factoring in the overhead of other apps, logging, backups, email, anti-spam and anti-virus, etc, etc.
1 core is often enough for 5000+ visitors per day across several sites, but that's an average.
The number of variables in trying to estimate the requirements of multiple sites based on projected traffic, apps, plugins and so forth is not something that can be worked through in the space of this post.
Best advice? Talk to one of the technical sales professionals at KnownHost. Let them use the experience and statistics available to help you pick the right plan with sufficient vCPU cores to get the job done.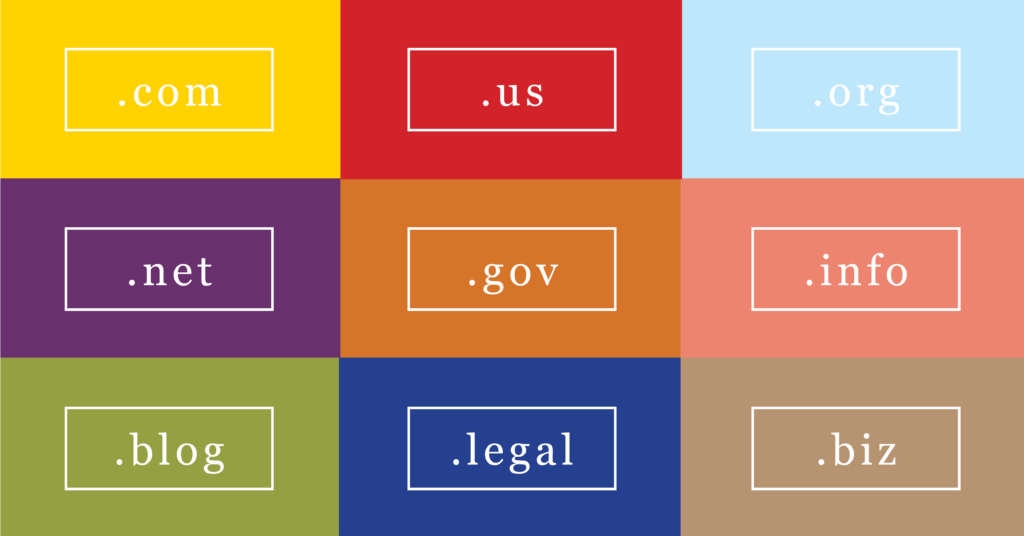 Domains
How Many Domains
The sheer number of domains being hosted can be a determining factor in your plan choice. If you're only planning on 2 or 3, that's a very different scenario compared to 20 or 30.
How Many Domain Owners
Oftentimes people have a website and then a friend, neighbor, relative or business acquaintance decides that either they need one or they like what you've got and want to jump in there with you.
If all the domains on your account will just be for one person or company, then there isn't a need for multiple logins with distinct username/passwords for each (which is the case when you've got several different people involved).
What's the issue with multiple domains on one account? If you have reseller, VPS or dedicated with a control panel like cPanel, then each person can have their own cPanel login – no problem. If you have shared, then you become the administrator who has to handle adding email addresses, ftp accounts, and other admin tasks relating to everyone's usage.
Multiple domain owners means shared isn't an attractive option. All other types of plans are fine.
Control Panel Requirements
Whatever control panel your existing sites use, KnownHost can migrate you onto a cPanel plan (the only option with shared and reseller), which is available for any plan or plan type. You also have the option of DirectAdmin if you go VPS, Cloud or Dedicated, as well as the option to have no panel at all, which is unmanaged and designed for extremely tech savvy users only.
The number of sites you'll be wanting on your plan will impact your cost on Reseller, if you have more than 25 sites. Otherwise, the most basic Reseller plan will be okay.
The type of panel you want can impact cost as well. On VPS, Cloud and Dedicated, you'll spend less each month with DirectAdmin, though cPanel is available for an added fee.
Migration assistance is included with managed hosting, though you may incur a charge if you're moving from something other than cPanel or DirectAdmin. Just ask the sales team and they'll help figure it out, no problem.
Bottom Line
Choosing the right hosting plan for multiple sites can seem a daunting task. However, you can lean on the technical sales professionals at KnownHost. They'll help you with the plan selection, keep your budget in mind and guide you through.
The managed hosting team is also at your disposal. They'll handle migrations, setup, configuration and all the technical aspects of getting the multi-site plan up and going just the way you want.
If, for any reason, you'd like to migrate to a different plan, that's easily done, without you needing to lift a finger.