KnownHost's Updates – New cPanel Pricing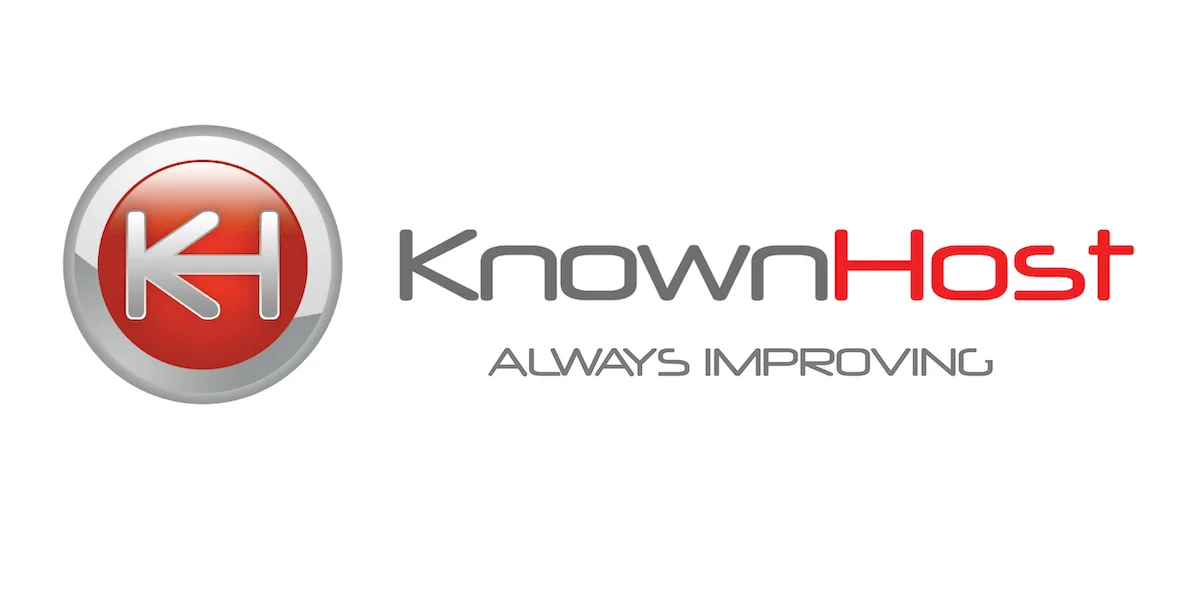 Updated November 6, 2019
Although we have released this update to our current customers, we aim to make sure our future customers as well as the general public are aware of our intentions and goals as a company. We want to thank each of you for being a valued member of the KnownHost family. We would not be able to provide the services that we do without your support.
We wanted to bring your attention to a few changes that have happened in the web hosting industry as well as to disclose to you the path and future that KnownHost has embraced. As many of you may be aware, on June 27th, 2019 cPanel announced a massive shift in how license prices were calculated and how cPanel licenses were sold swapping to an 'Account based license'. During this process cPanel also initiated a provision in our contract that allowed them to invalidate the previous pricing agreement which was negotiated to lock in prices until September 2023. It would be an understatement to say this change has created quite a shock across the web hosting community in general. Since this announcement we have worked tirelessly with cPanel in an attempt to either reverse or mitigate the impact on our customers as much as possible. Sadly, cPanel, now owned by a venture capital investment firm, has made few changes and little concessions when it comes to the pricing of their product.
Due to these changes, KnownHost will experience close to a three hundred percent increase in license fee's associated with cPanel. Due to the way licenses are now being provisioned, this also means some individual licenses could experience an increase of 600 percent or more. Quite frankly, KnownHost does not agree with the drastic pricing increase initiated by cPanel and has chosen to absorb the majority of the change for all existing customers. While we would like to tell you that your prices will not change at all, sadly we cannot do so. To survive as a viable company we must pass on some of the increased charges we have received, and we have done our best to keep these changes as modest and straightforward as possible. So the pricing changes will be as follows.
     •On  your next invoice renewal after November 1st 2019 all cPanel VPS customers will experience a $6 per month increase in your cPanel license fee. If cPanel is included with your VPS, as some of our offerings have, a new $6 charge will be added.
     • On your next invoice renewal after November 1st 2019 all cPanel Dedicated server customers will experience a $12 per month increase in your cPanel license fee.
At this time we will not impose any restrictions on how you use cPanel or how many accounts you create on your server, however, we will adjust your VPS or Dedicated server to the closest practical account limit license. Should you need a higher limit license activated on your VPS, simply send a message to our sales and billing team and we will increase the license level free of charge for all existing customers. 
We also want to make everyone aware that we have current, and future options to help you avoid these additional charges. KnownHost has always supported DirectAdmin as a managed alternative to cPanel. We are now offering free of charge migrations to any customer who wishes to take advantage of swapping to DirectAdmin. Due to the the expected demand for migrations to be so large, we will waive the cPanel price increase for anyone who wishes to migrate to the DirectAdmin control panel as long as your migration is completed prior to January 2020. In preparation for this we have been expanding our public knowledge base to provide more in depth information about DirectAdmin. Please check out our new article comparing DirectAdmin to cPanel. One great thing to note about DirectAdmin is it fully supports some of the great software products that you're already familiar with using on cPanel. It has full Softaculous integration as well as LiteSpeed and CloudLinux integrations!
What happens if you want to keep cPanel and keep your price the same? Well, believe it or not, we are exploring options for you as well. Based on the feedback we receive from this email we may release a high-end semi-dedicated platform. This platform would be based on some new technology we are implementing at the end of this year and would be defined as a semi-dedicated hosting platform at a price point similar to our current Managed VPS lineup. We can also offer enhanced features to you on this platform such as LiteSpeed, CloudLinux, Immunify360, Jetbackup and more for a substantial discount over VPS and Dedicated server pricing as well. If you would be interested in a platform like this for your users please let us know by filling out this survey so we can contact you with more details and questions!
Now for the exciting changes coming to KnownHost! We are launching two new facilities to house KnownHost's North American presence. We are building out a brand new state of the art deployment in Atlanta, GA as well as a new facility in Seattle, WA. KnownHost will be transitioning our entire North American presence to these new facilities in the coming months. We will reach out to each customer individually and provide more detailed information based upon your product type. So what kind of changes can you expect to see? I'm glad you asked, we've got a lot of exciting changes to tell you about!
KnownHost is going green! – As part of KnownHost's commitment to the environment as an industry leader we are taking this opportunity to go green. Along with ensuring all of our new equipment is as energy efficient as possible we are also in the process of becoming an EPA certified Green Power Partner. By undertaking this partnership KnownHost will ensure that 100% of its annual power usage across all facilities (US and abroad) are backed by Green Power generated in the US. This will be accomplished by partnering with organizations whom invest in creating and producing renewable, sustainable energy such as wind farms or solar. KnownHost will fund Renewable Energy on a 1 to 1 ratio for every MWH consumed.
Our Network Transit – We are vastly expanding our network capacity and quality during this transition. We have partnered with INAP to provide a combined 120gbps of transit across our world wide data center deployments. This network is backed by a state of the art BGP route optimization engine. With this route optimization engine our network evaluates each diverse route and determines the best path across a multitude of carriers. In simple terms this means much reduced latency and an astounding 100% Network uptime guarantee. We know our customers deserve the highest quality and we aim to deliver with this partnership.
Our Internal Network – Out with the old and in with the new. We are building our Atlanta facility from the ground up, that means this is a perfect time for a network refresh. All internal network systems are upgraded to operate on 100gbps internal channels all the way to our core routers. This will allow us to continue to provide top of the line services for our clients as well as expand our offerings even further across all of our product lines.
Dedicated Servers – We will be making huge changes when it comes to our dedicated server offerings. Coming towards the end of the year we will be releasing brand new top of the line dedicated server offerings based on the latest generation Intel CPU's and top of the line servers from SuperMicro served from our Atlanta, GA facility. Along with the hardware upgrades we're going to be providing a new user experience for our dedicated server customers. This includes extending advanced features to you such as direct console access and power port control. During this launch period we will be reaching out to all of our dedicated server customers offering free upgrades and unique offers to ensure that every customer has the power and resources their application stack requires.
Cloud Network – We will be transitioning our entire cloud network deployment to a brand new storage cluster. This storage cluster is backed by StorPool and has allowed us to increase the performance of our distributed storage cluster by over 500 percent and beyond for some specific read/write sequences compared to our existing Ceph storage cluster. Coupled with the performance gains across the cloud storage network we will be releasing additional features for our customers such as enhanced backup options, and expanded options on our Shared, Reseller, and WordPress cloud hosting offerings. As we continue to expand during the first half of 2020 we look forward to expanding our unmanaged cloud line as well.
Managed VPS – We will continue to make strides to maintain and expand our managed vps product line. As part of this transition and upgrade we will be doubling your VPS port speed free of charge! Also as some customers have noticed we have already begun to upgrade to the latest version of OVZ7 as the back bone of our managed vps product line. This upgrade provides a much newer kernel and a better overall hosting experience with better compatibility for CentOS 7x as well as the upcoming CentOS 8.0. Coupled with the much needed network upgrades this will allow us to address a key request from our customers and that is an external backup solution. We expect this to be available to customers later this year to allow for a much more refined and remote backup system which is user controllable, giving you the power to more easily execute a backup or restoration of your individual user accounts within your server.
WordPress Hosting – Our Managed WordPress hosting customers will experience quite a few new features for their hosting experience. Not only are we going to maintain the excellent service that we are known for we are providing you even more features for your WP hosting. Be on the look out for some new features such as the ability to clone a WP website to generate a staging site, enhanced before and after testing on automatic updates and the ability to take snapshots to roll back to as you make changes to your WP website. More information will be released later to our wonderful managed WordPress customers!
Web & Reseller Hosting – All shared and reseller hosting will be Cloud based in our new facility. We're going to couple this with our upgraded network, upgraded storage cluster and more to increase the level of reliability and speed that we serve your website with. We will continue to expand our offerings and software add-ons during the next few quarters!
As a company we are very excited about the changes we have outlined above and the many more changes that will be coming along the way. By making this transition we are positioning ourselves to take care of our customers current and future needs for many years to come. As a sneak peek of things to come in the future roadmap we will be working on a PCI DSS Compliant line of hosting and after that we will begin our expansion into HIPAA compliant services to address the demands of our ever growing client base. We would also like to take this time to thank you, our customer, for being a very important part of KnownHost. Without you, none of this would be possible and we promise to continue to strive for excellence in everything we do so that we can continue to provide a solid reliable service like we are Known for here at KnownHost.
Thank you for all of your time. As a reminder I would ask that if you are interested in our semi-dedicated product line please do provide your feedback so that we may continue to meet our customers needs. We are always welcome to hear any feedback from you as well regarding these changes. While we may not be able to respond directly to everyone, we welcome you to email feedback@knownhost.com and we will review over each and every response.
Sincerely,
Daniel C Pearson
COO KnownHost, LLC