KnownHost Launches Expanded Shared Web Hosting Plans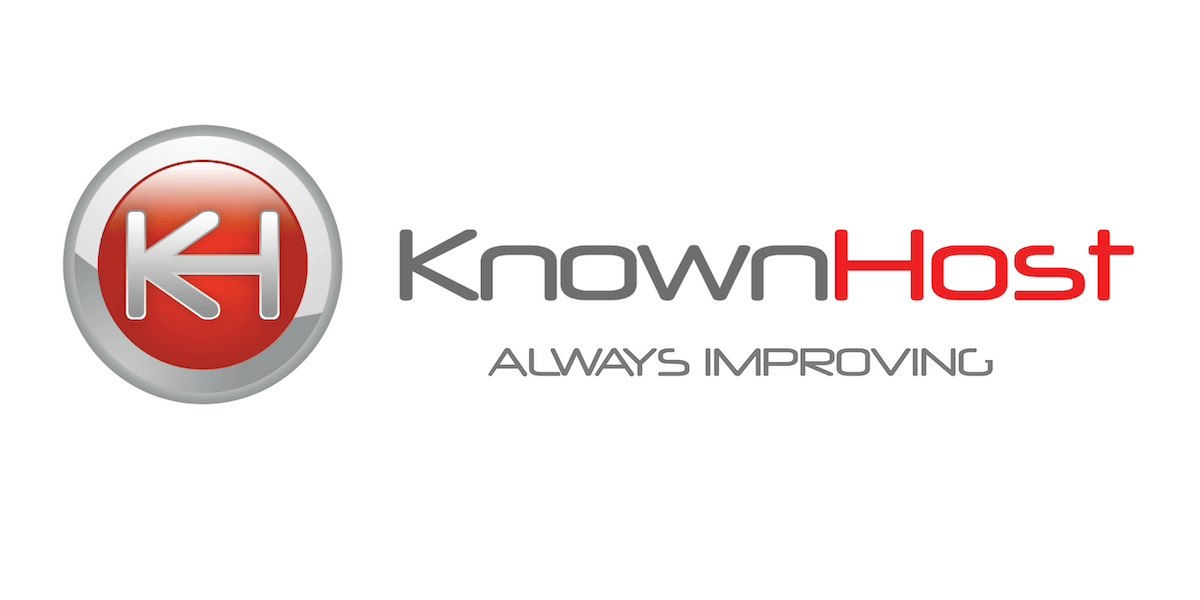 *Services Ensure Success by Providing LiteSpeed, cPanel, and Industry-leading Support at No Extra Cost 
Updated July 30, 2019
KnownHost LLC announced today that it expanded its shared hosting offerings to include LiteSpeed and cPanel at no extra cost to existing and new customers alike, elevating its status as a worldwide leading value-packed shared hosting services provider.
According to a recent study from Adroit Market Research, "The increase in demand for enhanced performances of websites coupled with the growing need to provide seamless user experience is anticipated to fuel the global web hosting services market."
To assist customers with their shared hosting decisions in this increasingly-crowded marketplace, KnownHost is offering its expanded shared hosting services to customers who are budget-conscious and do not require dedicated or VPS servers.
"With these new offerings, we now offer the best value in shared web hosting anywhere," said Justin Sauers, CEO of KnownHost LLC. "We're demonstrating our commitment to helping customers succeed by providing extra features like LiteSpeed and cPanel at no extra cost, and we're already recognized for our industry-leading service that's available around-the-clock for free. You won't find a better choice."
KnownHost's enhanced packages include a basic option for as low as $4.47 per month, a standard option for as low as $6.47 per month, and a professional option for as low as $9.97 per month (each based on three-year pricing periods and a half-off special). Existing customers will be automatically upgraded at no extra charge.
"We're just getting started with these optimized packages," Sauers continued. "Our customer relationships and innovative thinking in the areas of product development are empowering us to continue providing more new offerings. We have no plans of letting-up. We're committed to evolving into one of the most reliable hosts globally that helps serve our customers with the best service no matter where they're located."
Completely different than its competitors' shared web hosting products – where accounts compete for resources and all operate from the same IP address (hurting SEO and bad for email marketing) – KnownHost continues to reinvent shared hosting. Every account gets dedicated resources for its own use, separate IPv6 addresses for a big marketing advantage, and the finest server admin team available.
In addition, KnownHost exhibits an exceptional uptime of over 99.99% in the HyperSpin rankings, well-exceeding Amazon and the 99.5% benchmark that HyperSpin considers to be a reliable web host. KnownHost has also received multiple Editors' Choice Awards from Web Hosting Directory and Review site FindMyHost.com, an overall customer rating of 4.5 stars and "outstanding ratings on support and quality across all plan types" from WhoIsHostingThis.com, and a five-star customer rating on G2 Crowd.
For more information about fully-managed shared hosting and KnownHost, please email sales@knownhost.com.
About KnownHost LLC
KnownHost LLC is a privately-held professional web hosting company founded outside of Washington, D.C. It offers affordable web hosting plans through packages featuring shared hosting, managed SSD virtual private servers (VPSs), managed SSD VPSs, and managed SSD dedicated servers. The firm provides over 99.99% uptime on a base of 316 servers, and it operates four datacenters in Amsterdam, Maryland, Texas and Washington. All datacenters have 24-hour onsite security and redundant power supplies. Visit KnownHost at www.knownhost.com.