cPanel and DirectAdmin: The basics
cPanel and DirectAdmin Comparison
cPanel & DirectAdmin: The Basics
There are two well-known panels of the web hosting industry that provide a platform of tools to be utilized in the control and functioning of a server. We'll be taking an in depth look at the differences between cPanel and DirectAdmin features, everything that they have to offer.
The Graphical User Interface
Both panels offer a clean, organized, modern GUI. A picture is worth a thousand words, so let's allow you to make your own decision about the skins.

You can cycle below between the two themes of the administrative side; DirectAdmin's Evolution theme and then WHM's default skin: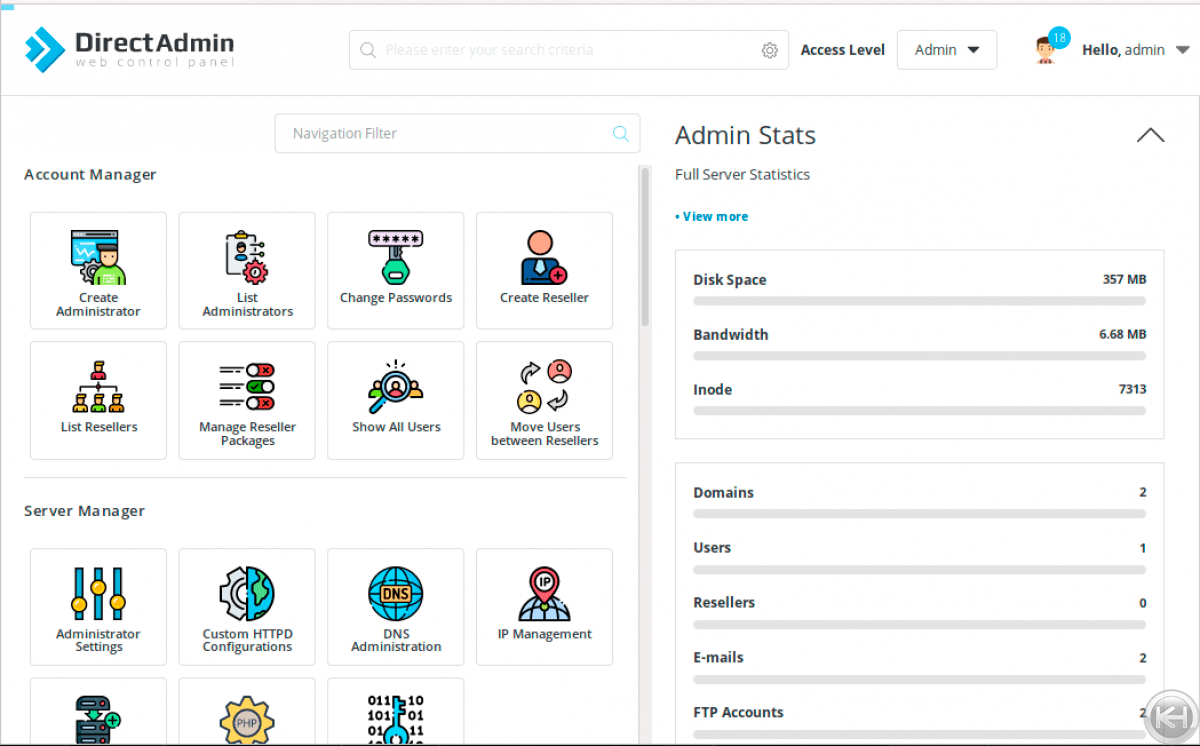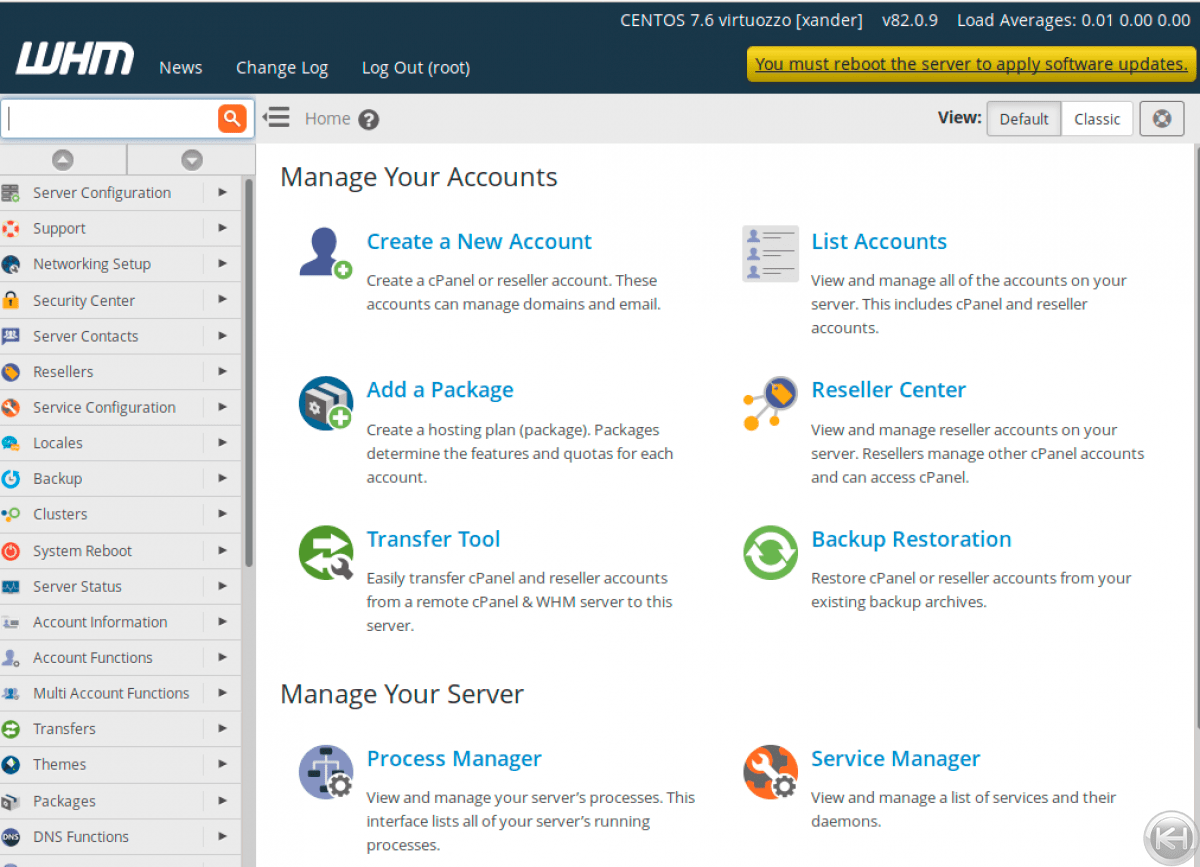 Both are quite modern and facilitate server and domain management via a friendly, easy-to-use interface.
Is there a demo? Can I try them out?
Both panels provide live demos (though cPanel only appears to provide the live demo of cPanel and not one for WHM).
Additionally, you can enable Demo Mode on an account that you host so that you can use it as a sales tool. This applies to both panels. Administrator Settings
Access Levels
Both DirectAdmin and cPanel are structured with different access levels.
DirectAdmin
DirectAdmin's interface seems to be a bit easier with regards to the number of ports and access levels.
DirectAdmin
All interfaces (both SSL and non-SSL) served via port 2222 by default (lacks any mnemonic proxy path to :2222 like /whm is to :2087)
3 access levels: admin, reseller, user (there is also an optional 4th email-only access level plugin)
An option exists to merge all access levels if you want to have access to all features in one single interface
You can switch between all user levels in the same interface if logged in as admin, and can log in as any user via "Show All Users".
ability to create multiple top-level 'admin' users if desired
DirectAdmin's management interface may seems simpler to use to someone that prefers to manage all accounts and/or domains themselves, though it is still simple enough to manage multiple access levels as well. The ability to create multiple users with 'admin' access levels also allows one to share the overall server and reseller/user management responsibilities with other admin users while preserving absolute root control.
cPanel
cPanel/WHM is structured with two different interfaces operating on different ports, each serving different users with different privileges.
WHM
port 2086 (non-SSL) and port 2087 (SSL)
ports can be accessed by combining either http or https with /whm
serves resellers and the root user
used for reseller and user account management & the configuration of services such as MySQL, PHP, and Apache.
permits only one single user above the reseller level, which is the root user
cPanel
port 2082 (non-SSL) and port 2086 (SSL)
ports can be accessed by combining either http or https with /cpanel
serves cPanel users created by either root or the resellers
used primarily for domain/subdomain/addon domain and email management (though you can edit PHP, SSL, and such services as they pertain to your domain).
cPanel lacks the option to manage everything in one interface, though they do permit root login to cPanel via the "List Accounts" interface (as long as this is permitted in Tweak Settings, which root controls). The highest level that one can have with WHM without using the root login is the reseller level. There is no option to create other 'admin' users to help you manage resellers, and if reseller management is necessary, one must use the root login in order to accomplish this.
Themes and Styles
DirectAdmin
DirectAdmin offers four styles of the new Evolution theme for all access levels, cycle below to go through them all.

Images in order of: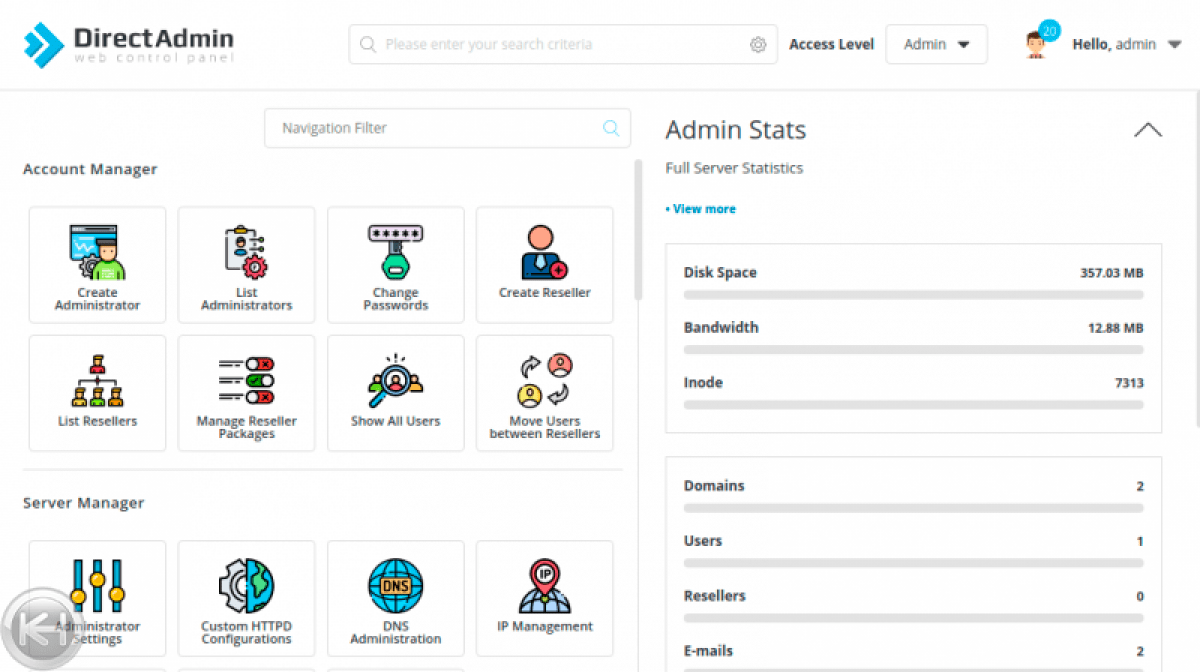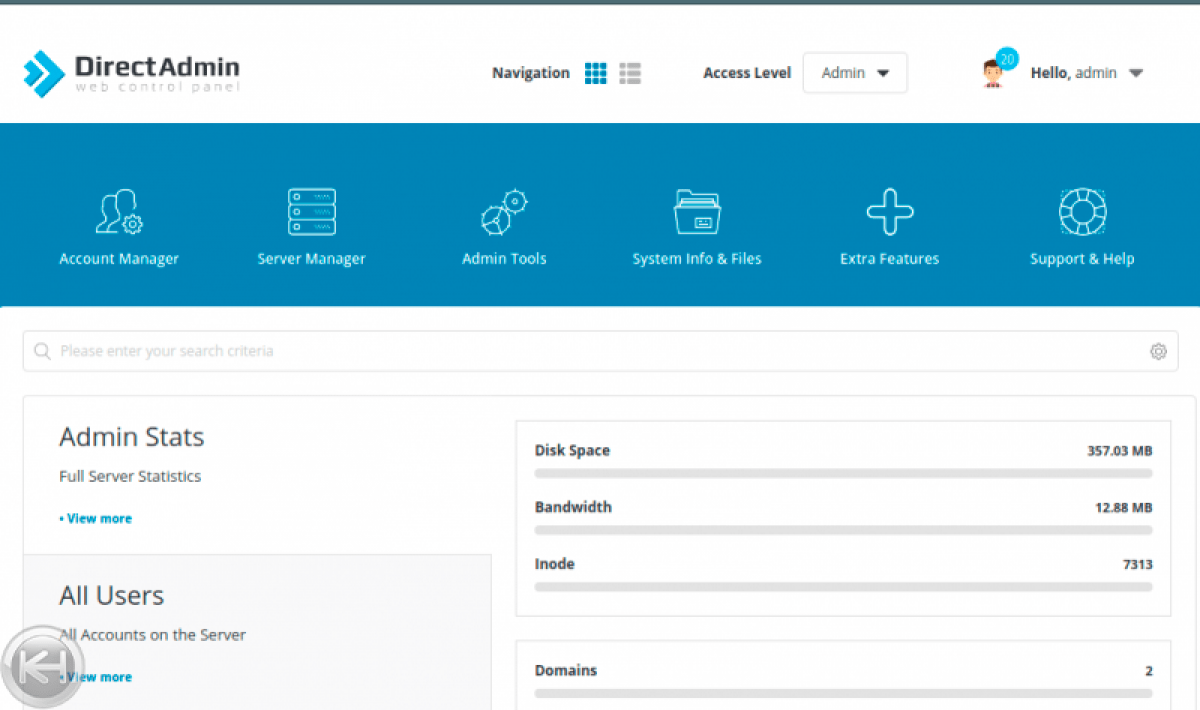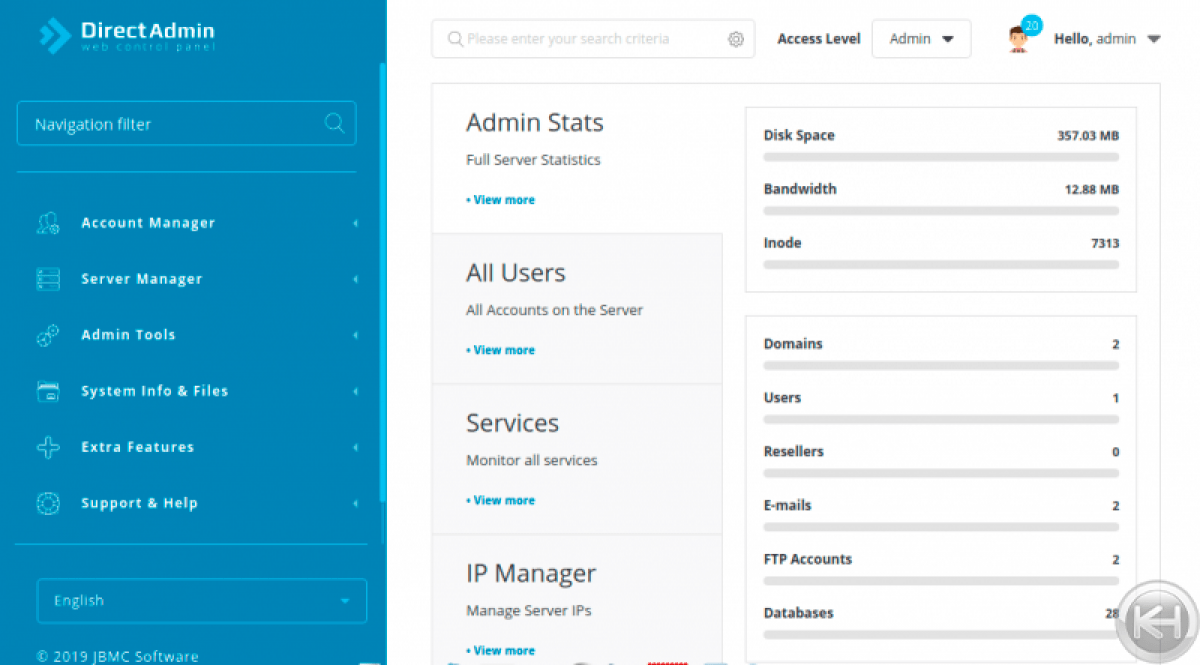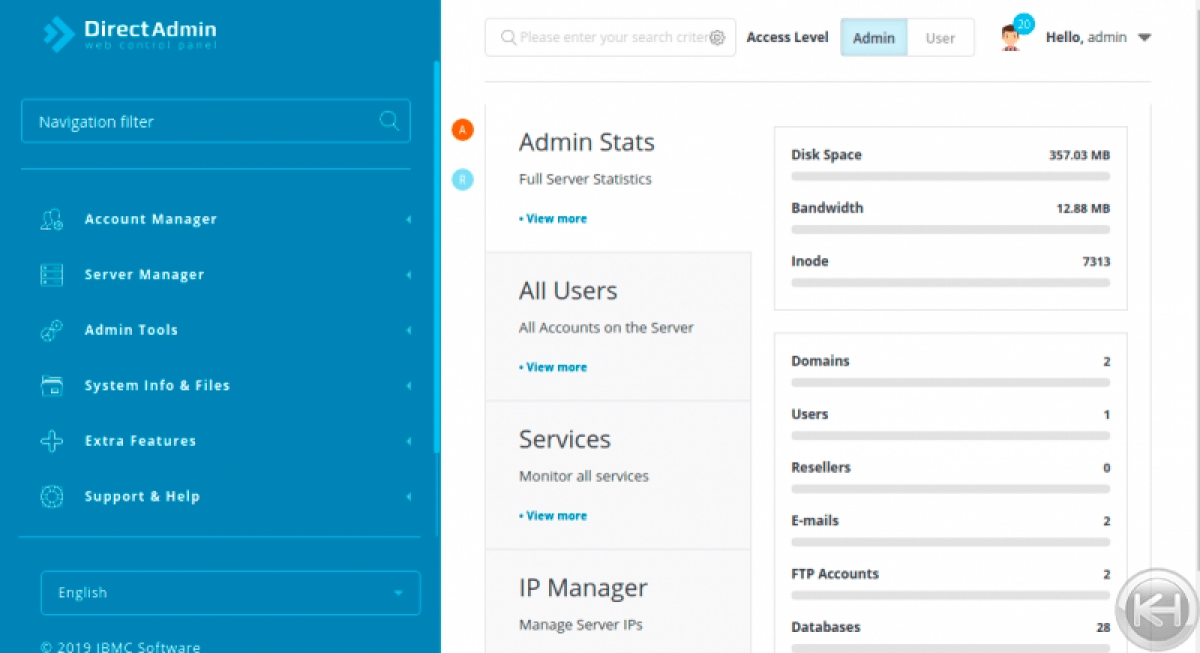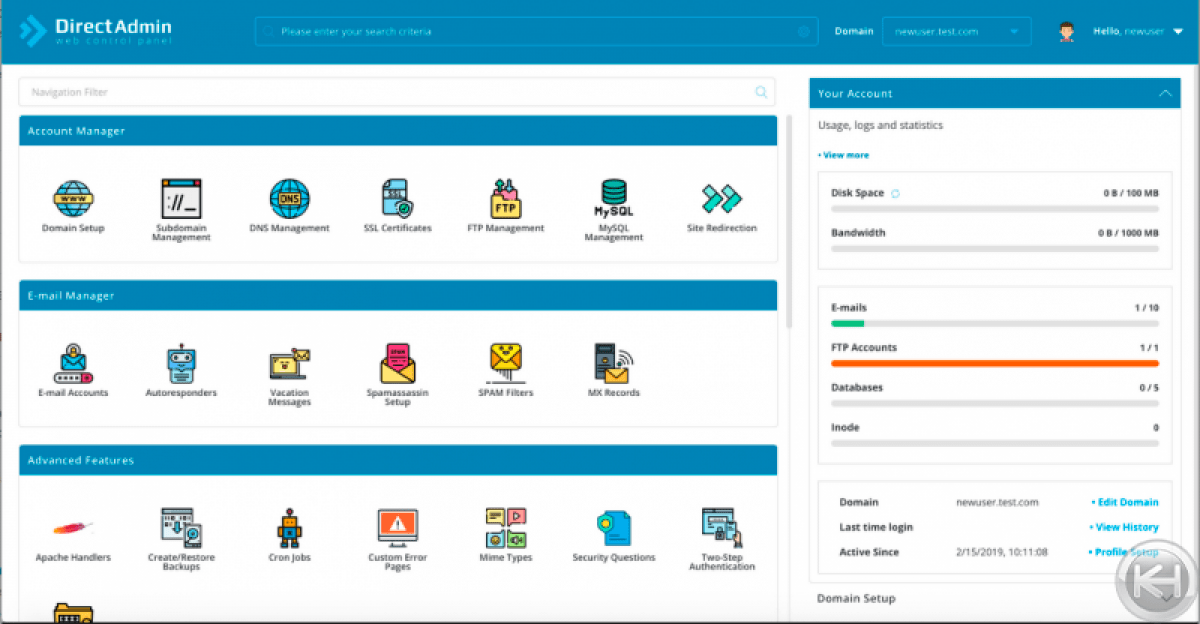 cPanel
As for cPanel, the cPanel team recommends the x theme for WHM, the paper_lantern theme for cPanel, and the x3mail theme for Webmail. Change WebHost Manager Theme
By default, you can choose either the 'Classic' style or the 'Default' style for WHM.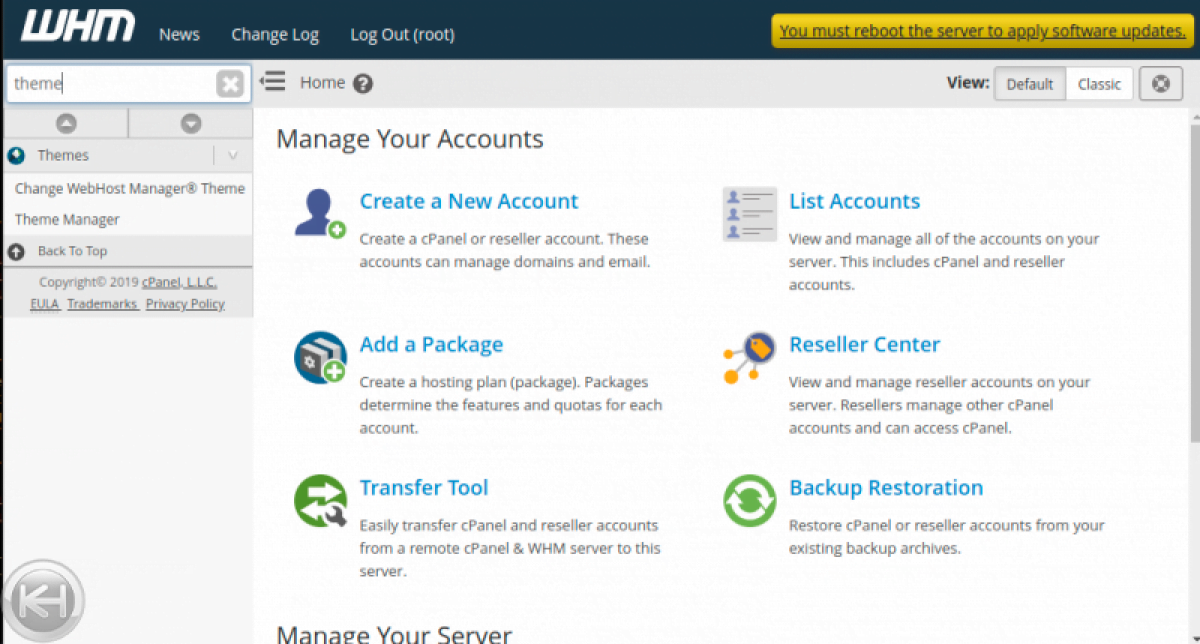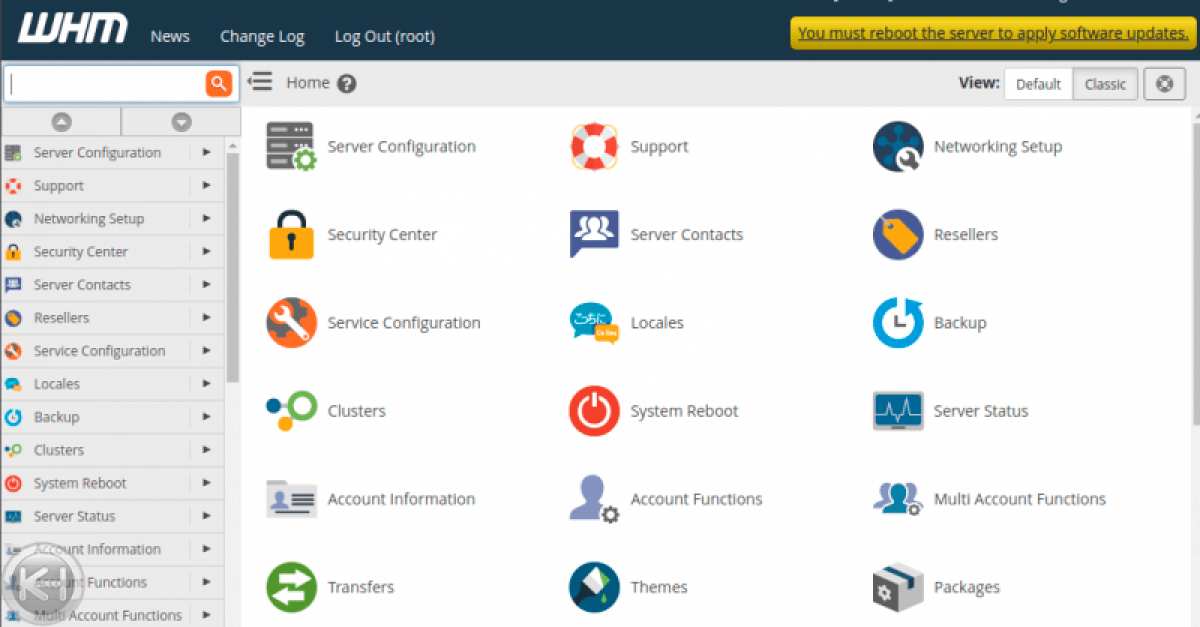 You can choose one of four different styles for cPanel to set as default with the Paper Lantern theme when accessing the cPanel accounts directly. The following image is taken from WHM's Home »Themes »Theme Manager interface.
Both DirectAdmin and cPanel provide documentation for customizing themes for their panels and login pages.
One can completely alter the appearance of the panel to suit their personal style or brand with either panel.
File Manager
Both panels include a modern, easy-to-use File Manager.
At first glance, DirectAdmin's File Manager doesn't appear to have as many options as cPanel's, but many of those features become accessible via tooltips that appear when you are about to select a file or directory that you need to make changes to. So, don't let the simplicity of the display fool you as the features are tucked away nicely and intuitively displayed when you need them.
cPanel's File Manager is very feature-rich, nicely arranged and overall appealing to the eye. It opens in a new window so that you can easily swap back and forth between cPanel and the File Manager if needed.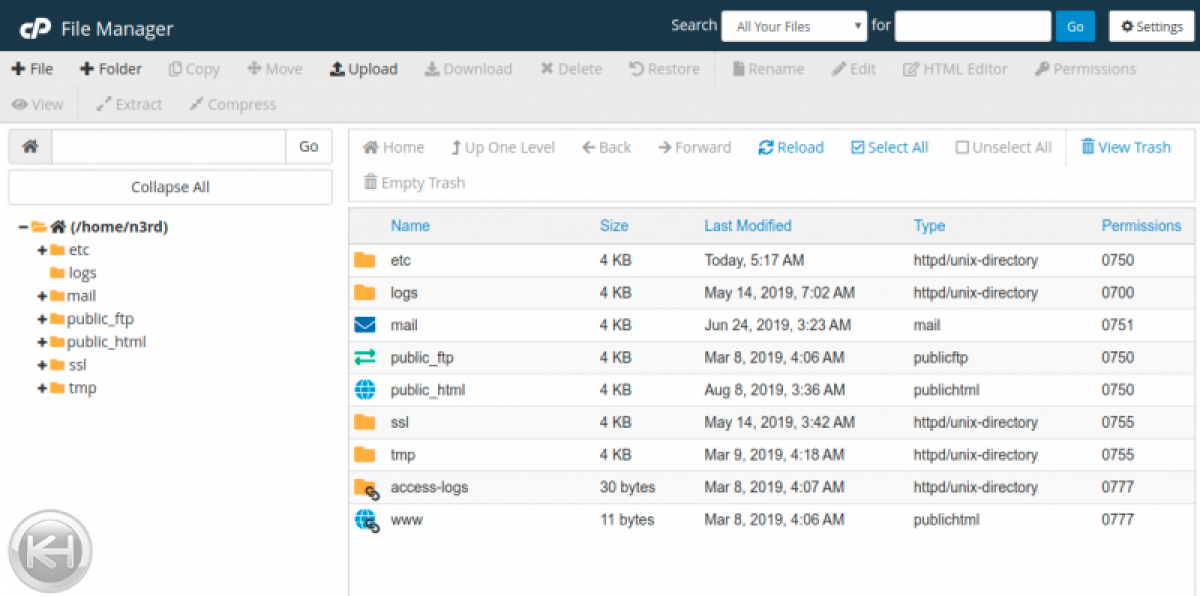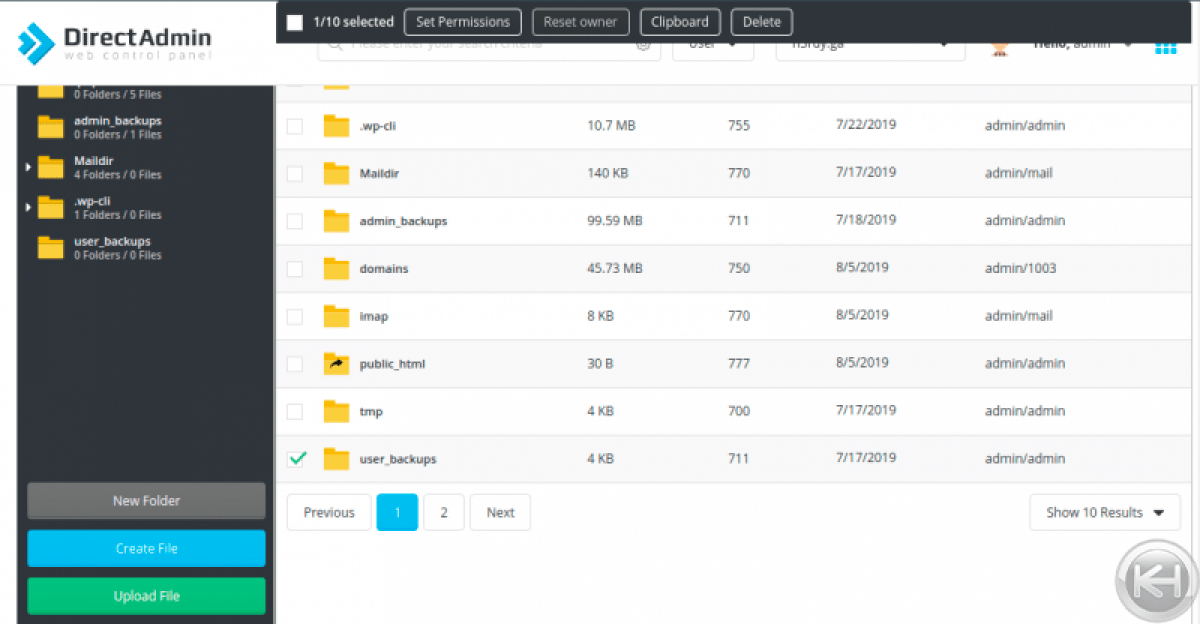 WebDAV
Both DirectAdmin and cPanel support WebDAV (cPanel support is via its Web Disk interface). Cardav and Caldav are not available by default on DirectAdmin, DA Calendar, Contacts & Push Email but these features are available via cPanel by default cPanel How to Set Up Calendars and Contacts. An experienced system administrator may be able to configure these on DirectAdmin, though. WebDAV support with nginx+apache on Directadmin powered server
Resource Usage
The cPanel templates provision to consume more disk space and memory than the DirectAdmin templates, however, this could be because cPanel has traditionally had support for more features. With the recent advances DirectAdmin has made in the panel's design and added support for more features, the template and resource usage has grown but is still substantially below that of cPanel. DirectAdmin typically runs with a much lower memory footprint than cPanel as well.
Cost should definitely be considered along with resources. Even before cPanel's recent price hikes, DirectAdmin was hardly an underdog. With the changes in the cPanel license costs, DirectAdmin is in a prime position to take the lead.
Conclusion
cPanel and DirectAdmin offer comparative functions when it comes to managing from the Administrative side. It all depends on how familiar you become with it and how easy it is to use for you. We hope that this first guide of this course provided some helpful information on the different initial aspects of DirectAdmin and how similar it is to cPanel.
KnownHost offers 365 days a year, 24 hours a day, all 7 days of the week best in class technical support. A dedicated team ready to help you should you need our assistance. You're not using KnownHost for the best webhosting experience? Well, why not? Check with our Sales team to see what can KnownHost do for you in improving your webhosting experience.