Enjoy Your Music Anywhere with kPlaylist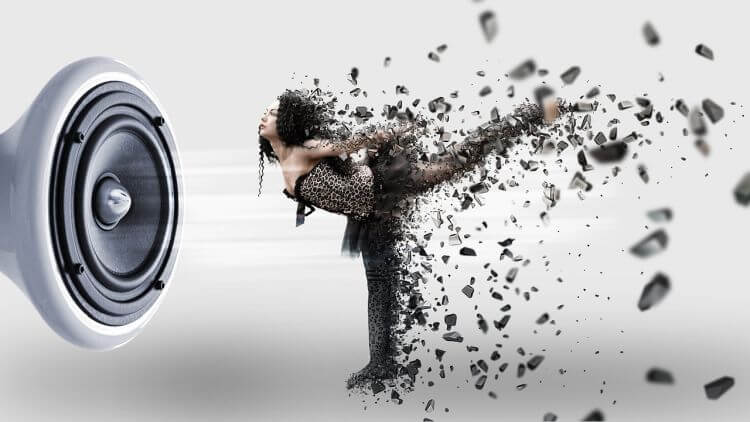 Updated April 9, 2019
If music is important to you, then you already know that songs without a playlist are like having a car parts store when you need a daily driver. kPlaylist is how you can make your playlist truly portable, taking your tunes with you wherever you are….
Imagine not having to worry about creating a new playlist every time you feel like listening to your favorite jams on the go. Imagine not having to think about storage issues and deleting some songs so you can add new ones to the playlist. Imagine being able to share any song or album from your playlist with your friends and family. Imagine…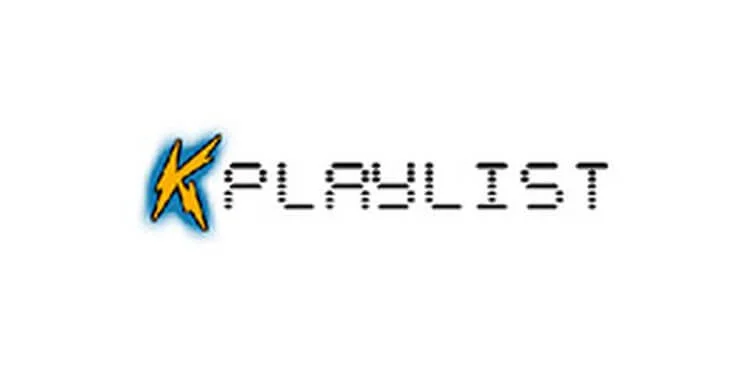 kPlaylist
kPlaylist is a free PHP-based music database that makes your music playlist available through the internet. It is a music streaming and storage system that lets you manage your music catalog via the web – allowing you to upload your music, create a playlist, download, search, share and even stream the music in different formats (including Ogg, wav, mp3, WMA, etc.) from any location and device. It also lets you share your music with colleagues, family, and friends with a single touch of a button. kPlaylist is created in PHP, so you can use it across all operating systems and access it via any browser. In addition to being a platform where you can access music, kPlaylist can also be used to create online 'radio' stations and other incredible services that many enjoy.
You'll love kPlaylist for its simplicity – it is very user-friendly, so much so that even the least tech-savvy person will only need minimal time to master. It is also convenient – letting you keep and access all your digital music albums in a single place. Above all, the system is more than just a place to store and listen to your favorite jams. It also lets you share the fun and even communicate with other people who are listening – just how cool is that?
Initial Setup
Installing kPlaylist is easy and fast – the entire platform can be functional in moments. Once you install it on your device, you'll want to add your jams and do some configuring to have it working the way you like it to. Using KnownHost app hosting, which includes Softaculous, you'll be able to install kPlaylist with 1-click, and have your music playlist built in notime. Our app hosting includes plans from just $3.47/month for web hosting and just $6.97/month for reseller multi-domain hosting.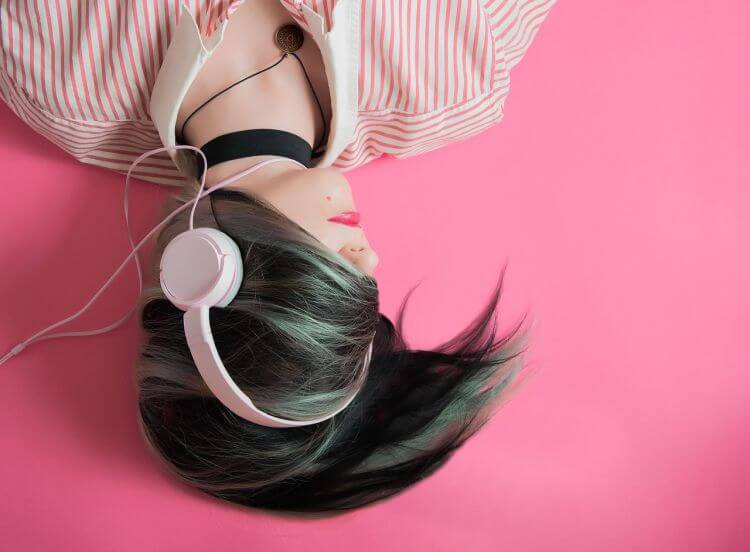 Features
kPlaylist packs a range of incredible features designed to enhance your experience. You can use the system to access your playlist from anywhere, at any time – no need to start from scratch every time you're using a different device. It also lets you share the music with others with the convenient signup system.
Additionally, kPlaylist includes a built-in flash player, and supports both audio and video playing – so all you need to do is click in and listen to the song or watch videos. And with its ability to integrate with the Icecast feature, it's possible to use your kPlaylist as a radio station to broadcast to your audience. The best part of it all is that it lets you set up bulletin boards or chat feature to interact with the audience – so the communication isn't just one way, but both ways.
Although this system doesn't support plugins as such, it gives you the power to enable and disable a range of features. You can choose to keep it simple and use it as a way to access your music or activate all the other elements to create a fully functioning webcast style radio station. It all depends on your preferences.
It's easy and fast to customize the playlist system. While the main customization is on the features that you will be using, you can also adjust the color scheme, layout and so on. In the end, the goal is to achieve a fast and easy way to listen to your music whenever and wherever.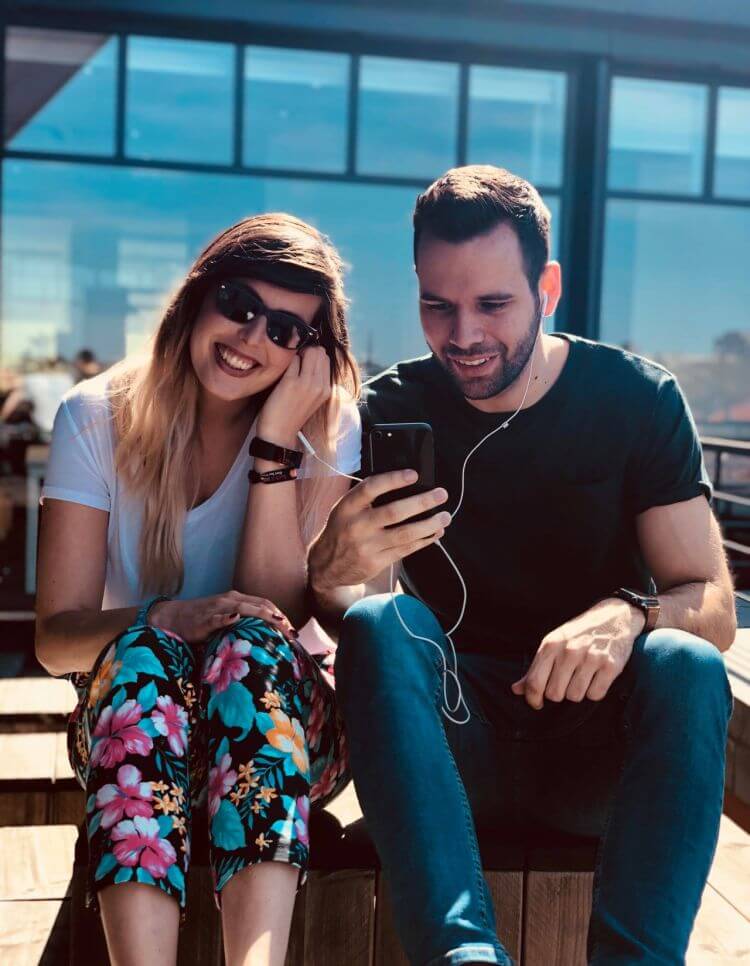 Searching
This is a crucial aspect when dealing with any kind of data, especially a music playlist. The kPlaylist interface has a search box that filters the music grid for the search terms provided, allowing you to find the specific songs that you want to listen to.
Play Control
Controlling a song that's playing is a necessity. Luckily, this system implements a player bar with buttons for playing, pausing and stopping, as well as volume increase and muting the current song. There are also buttons for playing the next and previous track. Its play bar displays the name of the song and the time left for the playing music.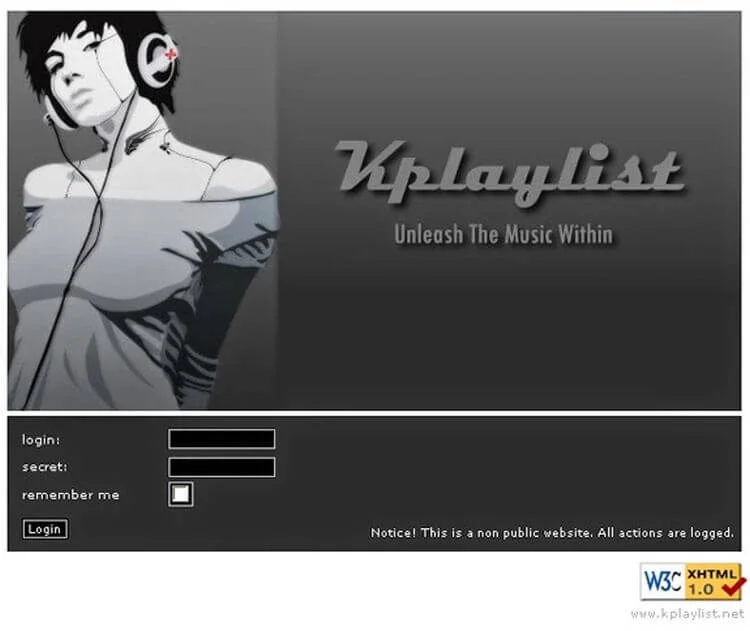 It's Free
One of the best things about kPlaylist is that it gives you all these convenience free of charge. The system is entirely free to install and use. And the hosting that you'll need to place the system won't cost you much either. In general, the cost of running your kPlaylist is quite minimal, and that's what makes it a convenient option.
Conclusion
kPlaylist is easy to use, yet a powerful music-focused app that makes it easy for you to play, share and even store music online. You can set it up pretty fast and is free to use. Many people love how it works and use it for a long time – and hopefully you will too.