How to Achieve an Efficient FAQ Page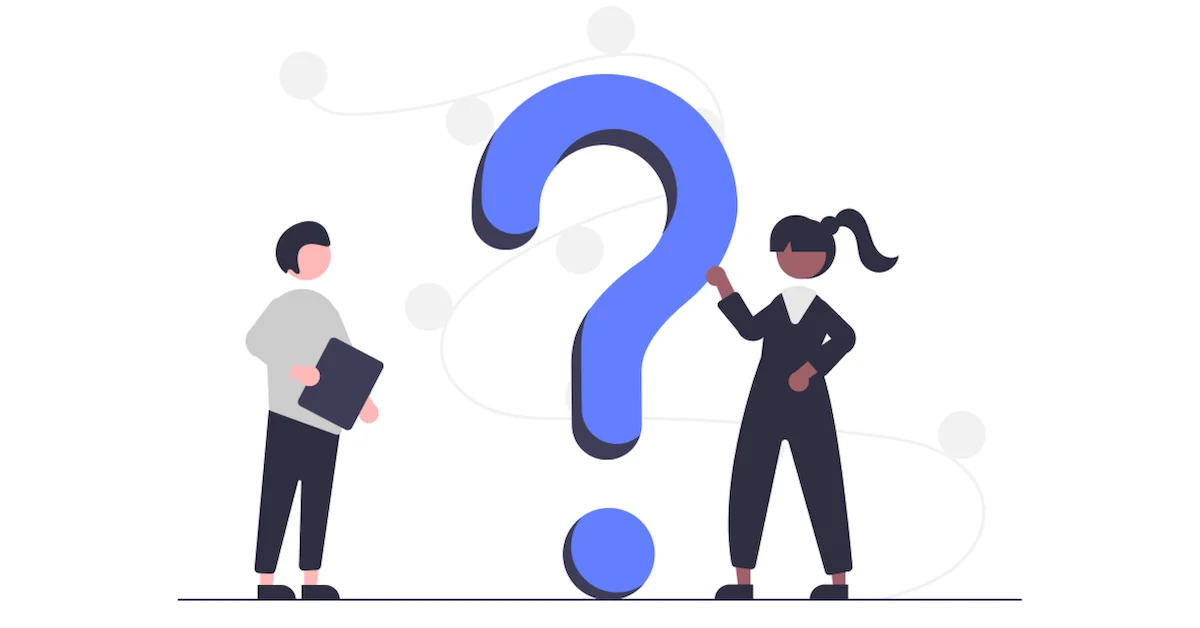 Updated December 16, 2020
A great Frequently Asked Questions page is much more than a laundry list of questions and answers. Creating an FAQ page means identifying the most important or frequently presented questions, giving an easy to digest answer and signposting where to go for more information, if required.
Success comes down to presenting highly relevant questions and answers in an organized manner with directions on how to get further information, in case the FAQ details aren't enough.
Step 1 – Assemble the Questions
There are three basic techniques for creating a master list of questions to be included in the FAQ.
A – Poll Your Customer Service, Support, Sales and Management
If you want to assemble a list of questions that are frequently asked, then talk to the people who receive these questions on a daily basis.
In most companies, the customer facing front line is Customer Service. Service and Support teams are used to getting questions fired at them all day long (from paying customers).
Sales teams also get questions, though these could be pre-sale or post-sale. They could be dealing with existing customers or prospects who haven't yet decided to buy.
Management teams are the lucky ones who get escalated questions. These questions are ones that other teams have received and have been obliged to forward on to management for resolution, or questions presented directly to them.
B – Model Your FAQ on Common Industry Findings
It's not okay to infringe on the intellectual property of others. As such, you can't bulk hijack FAQ content from websites of competitors.
It is okay to look for commonalities among industry sites. Standards organizations, professional membership sites, charities, service providers, vendors, customers. All of these can give you inspiration in searching for common questions. Answers should be unique to your organization!
C – Use Common Sense for Best Guess Questions
Think like a customer, or prospect, about the types of questions, and then the question specifics, that you expect to be on the minds of your target audience.
It could be the case that no one actually wonders about these things – but take a shot and give it your best guess.
Step 2 – Find the Answers
It's all too easy, when creating a company website, or FAQ page, to just hand the keys over to the marketing department, or person, and expect them to dream up all the right questions and put together the answers as well.
This approach can work – but only to a point. It's efficient thanks to not imposing, or interrupting, the day to day operations of other departments.
A more effective technique would be to have the marketers create a first draft on much of the general responses and leave the specialist departments to revise as they see fit. This will help them past the blank slate phase of writing and allow them to get on to the heart of the matter.
Getting appropriate details from the right sources is critical to having a top FAQ page.
Step 3 – Presentation of the FAQs and Answers
The more robust, detailed and numerous the Frequently Asked Questions page becomes, the more important the organization, categorization, ordering and indexing becomes.
It's of the utmost importance, from a usability perspective, that the questions be grouped logically. An endless laundry list of questions in no particular order, organized as a random hodge-podge is not doing website visitors any favors. Silos, piles, groups – whatever you want to think of them as…. when the page length grows, the necessity of grouping grows with it.
Topics need to be easily scanned. Desktop users don't want to scroll down 437 times any more than mobile users want to swipe an endless number of times to reach answers near the bottom (or worse yet, to reach the bottom without finding answers!).
As per the previous item, mobile friendliness is a concern. An FAQ page that isn't responsive means users pinching and swiping to get oversized or undersized content to display on the screen. Make sure you test your FAQ page on a mobile device before thinking you've got a great page.
Speed matters. An FAQ page has to load quickly. Don't load it up with images and videos that have to be downloaded before text can be viewed. There's nothing wrong with a bit of decoration, or using links to other content, but most sites will want an FAQ page that is quick loading, particularly as the page length grows.
Step 4 – Signpost Other Content of Importance
There will be times when website visitors have unanswered questions. Perhaps the answers aren't present or don't fit their particular situation. Perhaps the answers to one set of questions end up spawning an entirely new set of questions. Sometimes there's just a lack of confidence in a situation and visitors would like more.
Signpost critical information surrounding an answer. You don't have to repeat all the information from all the pages on your site. Perhaps you've got a wiki, forum, blog or other pages on site with detailed information about a particular situation. Link to these internal pages with a brief summary or description. Do not try to repeat your entire site within the FAQ page.
Signpost the site contact information. Make it easy for customers and prospects alike to deal directly with your company. that means clearly stating information such as:
– service or support telephone numbers
– contact us form and/or link to the contact page
– email address(es) for various functions like support, sales, service, escalations
– details about privacy, terms and conditions, acceptable use policies and other legal matters
– spell out information about how charges, refunds, delivery and communications work so people know what to expect
– other info sources on the same site like forums, wikis, blogs
– other contact points outside the site like social media accounts
Going Beyond the Conventional FAQ
Companies that want to be known for staying ahead of the curve won't be satisfied with merely making an FAQ page that tries to answer every question for every person or situation.
Instead, next generation companies seeking to lead the pack will create FAQ pages that are tailored to the needs of specific customers via personalization.
Login Filtering
Ask customers to login so that you can filter the questions based on the type of account they have (business or personal, shared vs VPS vs dedicated servers, USA vs Canada or Europe, etc). By pre-filtering content, the noise level goes down and the relevance goes way, way up.
Customer Select Filters
Just like shopping at Amazon or other sophisticated ecommerce sites, give users the chance to filter by giving them a set of filters they can select so that they control the filtering process.
Think about giving them a chance to use tags, categories, filter ranges or other methods to further refine the selection.
Big FAQ Databases Need Search Capabilities
If you've got enough FAQ entries to need filters and categorization, then you've likely got enough that you need to have a search feature.
There's a reason Google is massive and the portals of the 1990's are no longer #1. People love using search.
Conclusion
An efficient FAQ page means having thorough, accurate content, organized for ease of use, that is fast and friendly on all devices.
Signpost, don't repeat. Personalize where possible.
Listen to your customers and your staff so that questions, and answers, that matter are the ones being included.