Let Ecwid Turn Your Blog into an eCommerce Powerhouse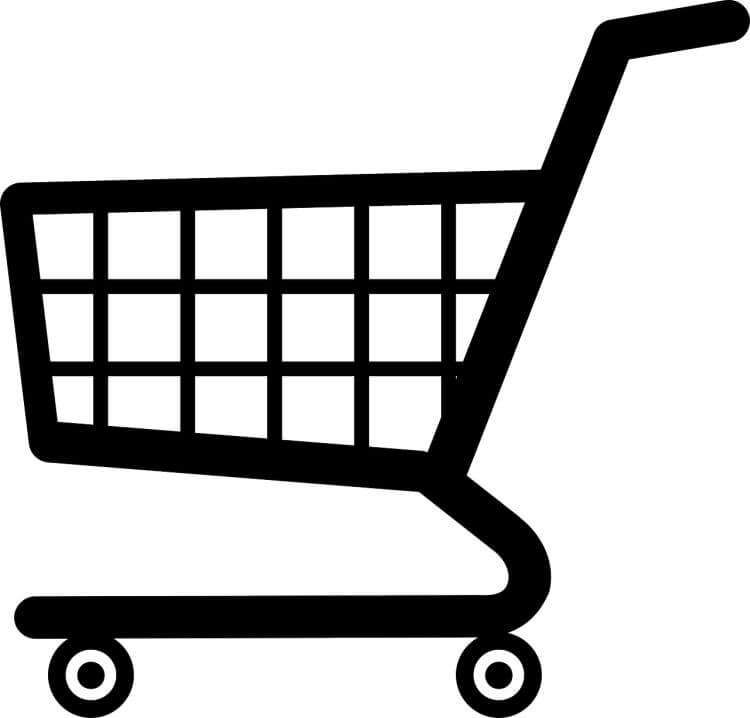 Updated April 8, 2019
Enabling ecommerce on a WordPress-based site doesn't have to be difficult – enter Ecwid WordPress ecommerce plugin.  With Ecwid, you can quickly establish an online shop to showcase your products well.  The admin side is a breeze.  The user experience is a good one.  Ecwid is one of those ecommerce plugins that help you deal with selling products – not worrying about how to use your software.
Many bloggers have, at some point, wondered whether it is possible to use an e-commerce system and still keep their current website. In the quest to find a solution, some come across a range of options, including tops one like Ecwid, and then realize it wasn't so complicated after all.  If you are in the same position, where you are considering which ecommerce app to integrate with your existing site and social media pages, or need robust customization options, but aren't sure how to go about the process, then you'll love this guide. We tell you how to use Ecwid and turn your blog into an e-commerce powerhouse.

What is Ecwid?
Ecwid (pronounced ehk-wid) is an acronym for "e-commerce widgets." It is a shopping cart widget that adds into any platform with just a few lines of code and lets you sell across multiple sites, marketplaces and social networks, all while taking care of your online business from a single location.
Since its inception in 2000, the Ecwid plugin has grown to cater to more than 1.5 million online retailers across 175 countries. What's more, the developers are keen on releasing new features constantly to make the plugin the one-stop-shop solution for bloggers looking to add a store to their thriving (or even new) website.
Making Your Blog an eCommerce Powerhouse
As it turns out, no e-commerce platform would be complete without the essential marketing tools. But since the marketing tools aren't created equal, it is necessary to find one that lives up to its expectations. Ecwid presents incredible features; no wonder most bloggers prefer it over the rest.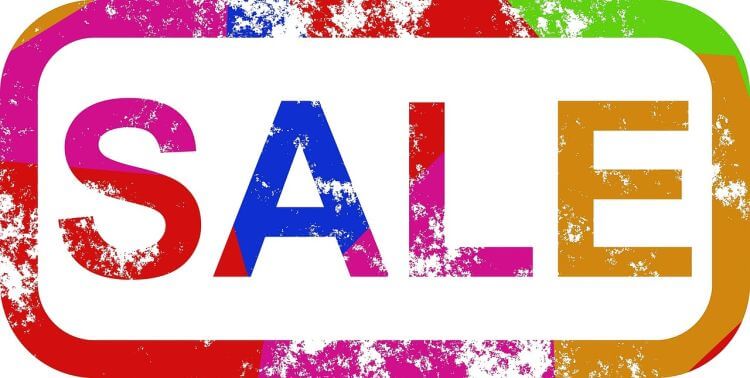 Get Your Hosting
WordPress ecommerce hosting doesn't have to be expensive.  Sure, if you're planning on thousands of buyers showing up straight away, then a WordPress VPS or dedicated server would be the right call.  But, first starting out, you could use our standard WordPress hosting or if you have multiple domains, our Reseller-3 plan.  $6.97/month to $14.97/month can get you a great Ecwid hosting plan.
Pick an Ecwid Plan
Ecwid offers four plan levels; three premiums and one free. The prizes in the premium plans vary depending on the number of products you have for sale, and are flexible, letting you pay on a monthly or annual basis depending on your preferences.
While the free plan allows you to enjoy the platform without spending a dime, its offerings are somewhat limited – you are only able to sell about ten products. It also isn't packed with features like access to SEO control and ability to offer promo codes. Additionally, it is not designed to provide support for selling digital solutions. Despite all this, the free plan is still enough to give you a taste of the platform before you decide to jump all in. The premium plans, on the other hand, offer extra helpful features including improved support, point-of-sale and in some capacities, the ability to edit current orders. Top level plans even give you the opportunity to benefit from the consulting service that Ecwid offers.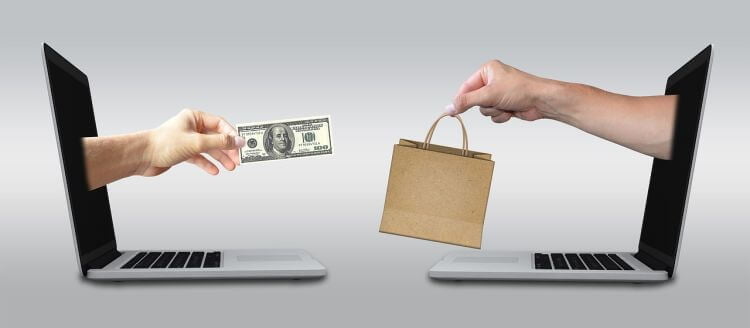 Utilize eCommerce Tools
You might sell digital solutions, like subscription-based plans, membership, eBooks, digital courses and so on, other than physical products. Despite this, you may be interested in getting a tool that allows for both physical and digital products so that you aren't restricted. The Ecwid's paid plan for SaaS model support downloads – though there is a limit to how big a file should be (often range from 100MG to 10GB).
If you have the app and hardware to support Ecwid's Point-of-Sale plan, you can receive payments through your phone. The Point-of-Sale functionality also allows you to take your digital solutions to shows on the market stalls, festivals, concerts, etc., to expand your client based and meet your prospects face to face.
Sell on Social Sites
The Ecwid plugin allows you to add your store on Facebook and sell to millions of Instagram and Facebook users across the globe. The best part is you don't need any add-ons because the plugin will synchronize your customers, products, inventory, and orders between your Facebook and WordPress storefronts automatically. No wonder the company boasts as the number one e-commerce app on Facebook.
Calculate Shipping and Taxes Automatically
The shopping cart integrates with the leading carriers including FedEx, UPS, Australia Post, Canada Post, etc., to automatically compute shipping rates. It also automates taxes, but this is only available for Canada, US and EU VAT.
Unlimited Storage, Seamless Upgrades, and Automatic Backups
With the Ecwid plugin, all your data is hosted on the company's secure servers. Irrespective of the WordPress hosting solution you are on, your Ecwid online shop will feature regular backups, unlimited storage, security updates, and seamless upgrades.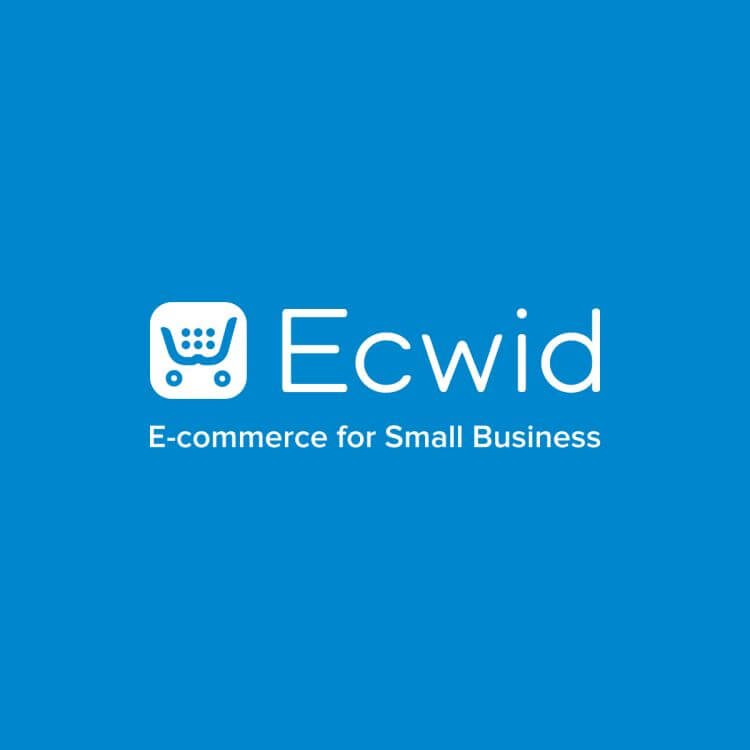 Explore Additional Features
Ecwid can translate your content into up to 50 different languages, making it possible for your global clients to load and browse your solutions in the language they understand. This means more business for you. And what's more, the code detects appropriate language automatically, so your visitors don't need to struggle with drop-down menus and the likes.
Lastly, you can receive payments through credit card using PayPal for no extra fee (except the standard PayPal charges). You can also add 40+ different payment processors, including 2Checkout, ClickandBuy, Stripe and so on.
Using Ecwid
The Ecwid user control panel is relatively easy to use and is perfect for both experienced and inexperienced bloggers. Yes, you will need a moment to familiarize yourself with the basic features like adding products, creating catalogs, determining your shipping rates, setting up product variants and so on, but you'll be good in no time. Besides, with plenty of guidance available, you won't be having any struggles in your learning process.
Conclusion
Selling online doesn't have to be expensive, technically challenging or time consuming for the business owner.  Choosing the right WordPress ecommerce plugin, like Ecwid, is a great step to paving a path to a prosperous future.