Easy Step By Step Guide To Starting A WordPress Site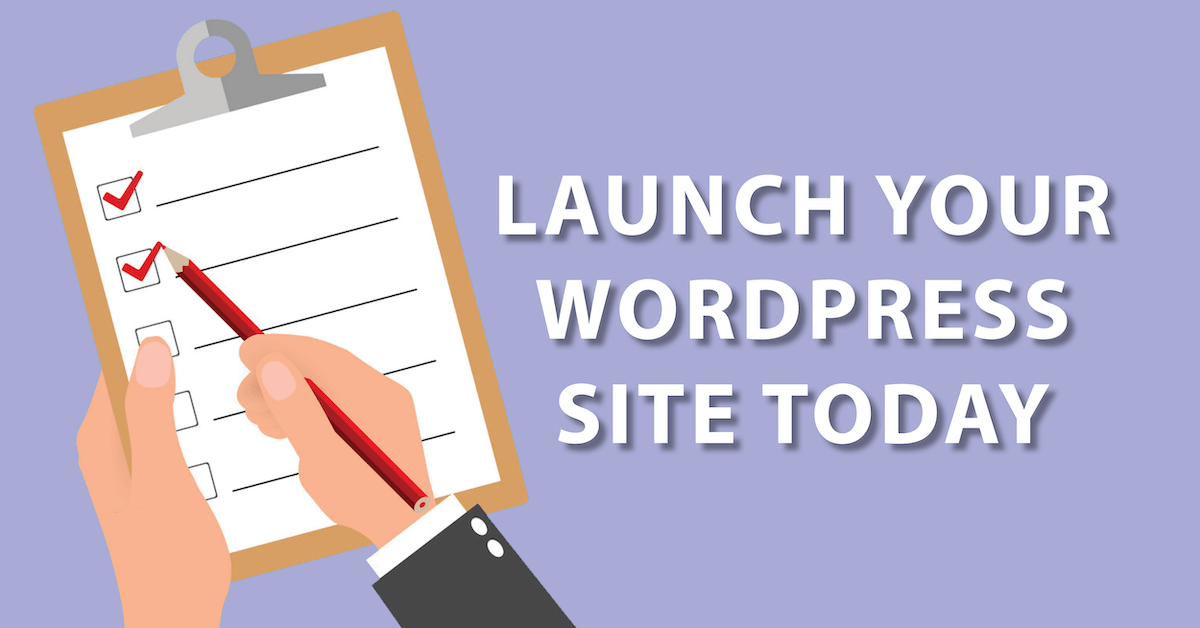 Updated September 18, 2020
Starting a new website using WordPress is a popular approach that's been done by thousands of others before you, so fear not – it's a tried and proven way to get started online.
While the process as a whole may seem daunting, it's really not that difficult to launch your online presence using WordPress.
Below we'll outline the steps you'll need to take in order to successfully launch a WordPress website.
1. Register a Domain
Check out our blog and wiki posts on how to choose the perfect domain name. Once you've decided on a name, you'll want to register the domain using a trusted registrar like KnownHost.
With KnownHost, registering a domain is affordable, quick and easy. It'll integrate well with your web hosting as well, putting everything in one place for convenient management of all the details.
You can register domains at KnownHost, using the Domain Registration facility:
www.knownhost.com/domain-registration.html
2. Choose Your Hosting Plan
We've prepared entire guides on selecting the right hosting for your needs, so check out our blog and wiki posts on these topics.
Remember, whenever you have questions, you can visit the KnownHost.com website and consult with our experienced technical sales experts who can help you in choosing the right hosting plan for your needs.
Choices include:
Specialist Managed WordPress Hosting
– it's optimized, hardened, and built for one domain site owners who want fully managed hosting, who don't have multiple sites and who want the assurance that their WordPress will perform at its best.
Managed Shared Hosting
– one of the most popular choices – you'll get anywhere from 1 site to many sites, depending on the plan you've chosen, all designed for site owners who have one or more sites all under their own control.
Managed Reseller Hosting
– when you've got multiple domains and you want each one to have its own cPanel account (great for cases where more than one person has a site under the same account, but wanting unique logins for each).
Managed VPS, Cloud Hosting or Dedicated Servers
– if you're needing significant resources available, such as with a busy site that does a lot of traffic, it'll be time to consider these other higher-end options.
Choose the plan that best suits your needs, get signed up for the plan on KnownHost.com and keep moving forward with your new site launch.
3. SSL
For most new site owners, the FREE SSL certificate that comes with domains hosted with KnownHost will be fine. In certain cases however, you may want additional protection that comes with premium certificates. These cases include those who have multiple domains or those who want the green address bar such as is seen with banks and financial institutions.
For premium SSL certificates, KnownHost offers a wide range of solutions from several of the top providers in the world. Premium SSL certificates are available at:
www.knownhost.com/ssl-certificates.html
4. Installing WordPress
Once upon a time, installing WordPress took some technical skills to get it right. In the modern era however, installing WordPress can come down to just a few clicks.
– Login to your hosting cPanel and pick Softaculous.
– Under blogs, choose WordPress.
– Fill out a few boxes and click Install.
That's it – in just a few seconds your new WordPress installation will be complete.
5. Theme Choice
One of the first tasks you'll need to complete in order to have your new WordPress site up and running is to choose a theme.
There are literally thousands of WordPress themes available, many of them free. While you can easily change themes later, it's good to pick one that's close to the look and feel you'd like, so that the number of changes required are minimal.
– Login to the WordPress Admin panel.
– Choose Appearance, Themes.
– Pick Add New.
– Find the theme you'd like installed and pick Install, then Activate.
6. Theme Customization
Within WordPress Admin, choose Appearance, Customize. From within the Customizers, you'll be able to set up much of the new site.
Site Identity
Here's where you can set the page title, your strapline or tagline as it's called and the favicon aka site icon.
Menus
From within the Menus option you can create new menus, like the top site navigation or any additional menus you'd like displayed throughout the site.
The Menus option will let you create, modify, reorder and remove any menus that you've created.
Widgets
Building pages using drop-in components, like widgets, makes page building quick and relatively painless. If you'd like to use such, pick the Widgets option from the Customizer menu.
Homepage Settings
Tweaking Homepage Settings in Customizer means that you can pick which page will be the homepage of the site and which page will be the posts page.
It's here that you can select whether the homepage is fixed / static, or whether you'd like it to be dynamic by showing new posts as they appear on the blog.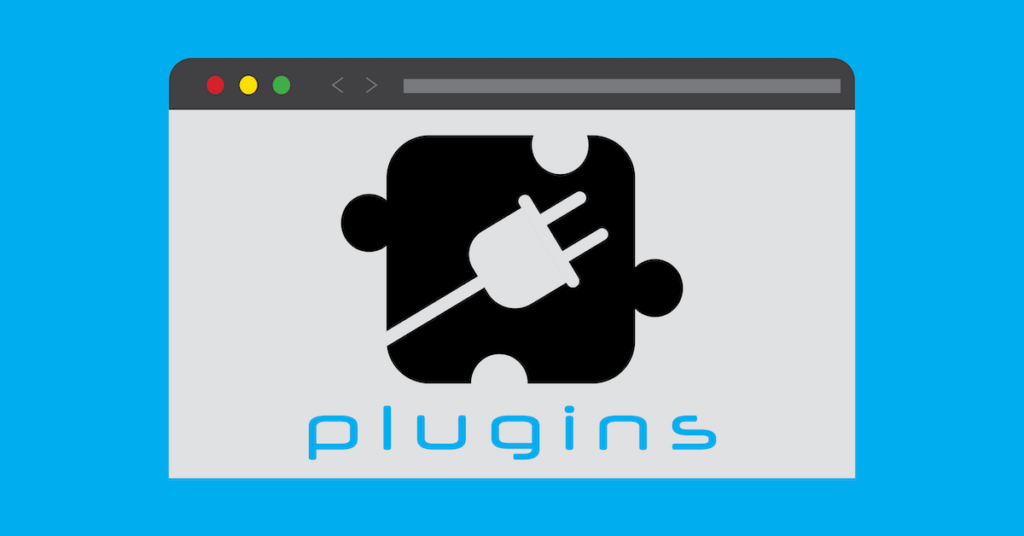 7. Plugins
You'll likely want to choose a few plugins to get you up and running with a new WordPress website. Some of the more popular free plugins to consider are:
Add-to-Any Social Sharing
making it easier for people to share your content on social media is an important part of any online marketing approach, which makes Add-to-Any a definite go-to choice
Akismet
protecting against spam is no easy task, so relying on Akismet anti-spam is a good way to get foundation-level protection against spam
Autoptimize
one of the biggies in optimization, Autoptimize gives you many different optimization techniques all rolled into one
Elementor
if you've picked a theme that doesn't come with a great page builder, than look no further than Elementor, a fantastic add-on builder that's wildly popular
Google Analytics
(you have signed up for Google Analytics and Google Search Console right) – use the WordPress plugin to get Google Analytics integrated into your blog
Jetpack
several million WordPress users rely on Jetpack to provide some much needed functionality from design to analytics to security
Mailchimp
you don't have to pick Mailchimp, but it's incredibly popular and quite easy to use in making email campaigns from your WordPress site a reality
Redirection
there will be times when you'll need to point a URL from one place to another, making Redirection a much needed plugin you'll appreciate when required
Smart Slider
displaying media so that it catches attention often boils down to which slider you'll use, with Smart Slider being popular for good reason
UpdraftPlus
KnownHost system backups are great, but it's good planning to add an additional layer of backup protection with UpdraftPlus
WooCommerce
for those who plan on selling stuff online, adding an ecommerce shop means picking a plugin like WooCommerce – the most popular WordPress ecommerce plugin available
Wordfence Security
with millions of installs, Wordfence offers a security solution that's very powerful and easy to configure – nothing wrong with a bit of security for your WordPress site
WP Super Cache
WordPress sites can benefit from performance gains via caching (serving up content quicker) using plugins like WP Super Cache
Yoast SEO
there's plenty of debate about which is the best, but without question Yoast SEO is a solid selection for new blog owners wanting to make search engine optimization tasks easier
Overview
After installing WordPress, choosing a theme and adding plugins, you'll need to create the page content that says your message to the world. This is much more than just a homepage however. You'll want to set up a contact page where people can reach you, find out where you're located and what contact methods you'll use in responding to their questions.
Another important page is the About Us page which explains the story behind the company and products, clues in visitors as to who runs the company and the ethos that drives it forward.
A Privacy Policy page is important, as are Terms and Conditions, all of which spell out to the public exactly how their personal information will be handled as well as how the company will handle requests for refunds, or under what circumstances there will be discounts or other reimbursement given.
If you're selling products directly online, it'll be important to detail Shipping information so that people know how long it will take for products to be sent out, how they'll be packaged, what shipping methods will be used and how to handle cases in which products arrive damaged, or not at all.
Once those key infrastructure pages are put in place, it'll be time to flesh out the product/service pages as well as blog posts (which are often designed to bring in new visitors by giving them free, helpful information that isn't designed to sell something directly).
As content starts to flow, it'll be time to share that content on social media, using the accounts you've established (you have established your presence on social networks right?) as a way of sharing the content with the masses in a non-threatening way.
Along the way you'll be optimizing the pages and posts you've created, in an effort to rank for search terms on Google and other search engines. This optimization will help garner organic search traffic that will accumulate over time, giving you an ever increasing footprint of more and more visitors to your site each month.
Finally, it'll be time to consider paid search advertising, or Pay Per Click, as a way of gaining more new customers quickly. You'll need to look at your existing search data to see what pages are converting, what terms are of interest in the buying process, and what channels you can use to buy clicks (Google vs Facebook for example).
Once you've reached this point, you're well on your way!