Best WordPress Appointment Booking Plugins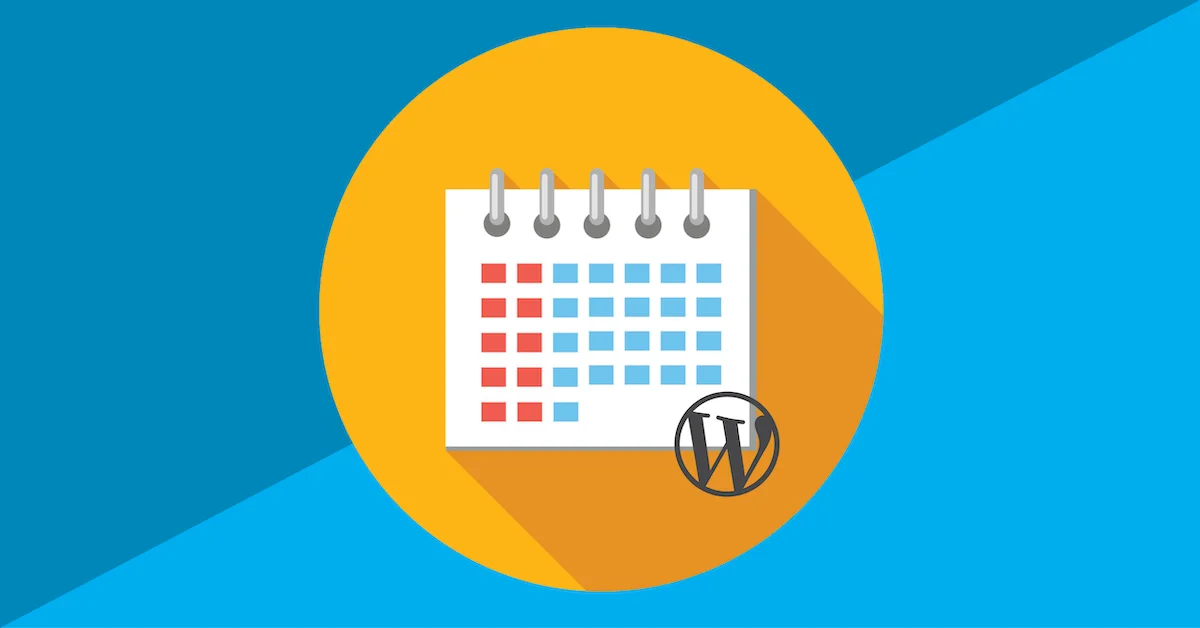 Updated September 22, 2020
Choose the best WordPress appointment booking plugin based on features like appointment calendar, hourly service or daily accommodation, integration with reservation systems, availability search and plugin installation features such as shortcodes and widgets vs iframes.
Some booking calendars are much better suited for properties like hotels, motels or bed and breakfasts (daily), while others would be ideal for hairdressers, consultants, medical providers or sports venue appointments (hourly).
We'll cover the most popular reasons why service and accommodation providers choose to add a WordPress appointment booking plugin as well as the differences between free and premium choices, plus coverage of popular, feature-rich plugin choices. Have some you'd recommend we add? Mention it in the comments section and we'll look at including it in the next update (providing it meets all the requirements we've set out).
Why Bother with a WordPress Booking Plugin
Adding a booking plugin isn't the silver bullet that will enable you to retire on a sandy beach at an early age. However, booking plugins can do a lot to improve your business revenue and customer satisfaction.
24 x 7 x 365 Sales
Adding a booking plugin to a site expands availability and reservations functions so that they are on tap all day and all night, every day of the year.
Knowing that many customers enjoy shopping, including booking appointments, outside of the regular 9-5 day, giving them the ability to book, without needing to pick up the phone or wait until the next day), the convenience of an online booking system will reduce friction and increase the number of bookings.
Improved Efficiency
Enabling online bookings means reduced numbers of telephone calls by customers who need to check availability and make an appointment.
While increasing the number of bookings, staff time on the phone will actually decrease, enabling employees (or business owners) to get more done during their shift. Accepting payments online also removes that function from in-person, further streamlining operations.
Customer Satisfaction
Happy, satisfied customers tend to stay customers. By making the availability checking and booking process more convenient for them, customer satisfaction goes up.
Happy, satisfied customers tend to spend more. As satisfaction climbs, customers are more likely to make further purchases at a higher frequency than otherwise.
Easier Management
If you choose a WordPress booking plugin with calendar integration, such as Google Calendar or iCalendar, suddenly your life becomes more manageable.
Online calendar integration enables you to check, plan and manage your time more efficiently, from anywhere at any time for the ultimate in flexibility.
Expanded Revenue Streams
For those businesses that offer accommodation, selecting a booking plugin that integrates with other services such as Airbnb or Booking.com, additional revenue opportunities emerge.
Many travel systems provide integration opportunities which WordPress plugins can tie into as they give sites the ability to tap into more searchers and more bookings.
Free vs Premium
If your business is based around the checking of availability, reserving of time and accepting payments for that time-based service, then premium plugins are an inexpensive way of increasing your revenue while decreasing your overhead (in time and money), making them a great value.
Free plugins are almost always feature limited. Whether it's the ability to customize, accept payments, enable multi-day or multi-location reservations, something has been limited in exchange for making it available at no cost.
Some free plugins will work straight out of the box and do the basics of what you need done. Those on a budget will appreciate that fact and be able to avoid the expense of upgrading to a premium version.
Try plugin free versions and see how they work for you before committing to buying the premium version. If you like the look and feel, want the added features and appreciate the thought of improved plugin support, then take the plunge and buy the premium version. Most are affordably priced and a good value for the money, paying for themselves quickly and giving you more hours in the day to do other things.
Selecting the best appointment booking plugin means picking based on user reviews, hourly vs daily, payment features, need for integrations and design compatibility. Read on to see some of the best booking plugins for WordPress.
Disclaimer:
There are no affiliate links, paid endorsements or inclusions or compensation arrangements made in the below list of WordPress appointment booking plugins. This list is shared strictly for the benefit of KnownHost blog readers.
We are not being compensated when you click a link!
If you see '*****', that means it's one of the highest levels of recommendation based on features, reviews and value for money.
Top WordPress Appointment Booking Plugins –
Amelia (Premium)– from $59
Proof that you don't need to specialize in one specific industry or function, Amelia is a WordPress appointment booking plugin that can fit with just about any industry segment that need an hourly time-based booking function.
– consulting
– medical / health
– legal
– gym / sports
– repair centers
– beauty salons
Top Features
– admin calendar view
– availability searching / checking
– customizable design
– integrates with Paypal and Stripe
– integrates with Google Calendar
– works with WooCommerce
– add buffer time before or after events
– use service categorization
– admin view has analytics and KPI's
– admin view of employees, locations & services
Despite the lack of support, when you want a system designed for accommodation providers that's full-featured and easy for visitors to make bookings, then Advanced Booking Calendar is worth serious consideration. Upgrade to the premium version to accept Paypal or Stripe payments.
Top Features
– managed prices by season or room type
– able to set minimum number of nights
– calendars handle up to 15 rooms
Though there is a free edition, this paid version adds full support and updates for a year and many other useful features, even at the Personal $99.00 price point.
Top Features
– automated email
– reminder emails
– Paypal and credit card payments accepted
– group bookings
– calendar sync
– form customizations
– variable time slots
– staff limited access and control
– WooCommerce integration
– license upgrade options
Although somewhat limited by a forced Paypal integration and preset form design, the free version is very straightforward to use and loaded with features. The paid version enables Paypal to be turned off and customization of the form.
Top Features
– free version includes Paypal integration
– predefined booking form
– full day or partial day bookings
Built to integrate with WooCommerce, this plugin starts with just start and end dates and a price. If you'd like availability checking or variable pricing schemes, the paid add-on modules will be required.
Top Features
– WooCommerce integration
– streamlined for the ultimate in ease of use
– well supported
One of the first developed, it's stable, highly scored by reviewers, well supported and can be upgraded to a paid version for additional features.
Top Features
– easy booking process
– view bookings by day/week/month
– import from site like TripAdvisor & Booking.com
Mobile friendly, responsible, minimalist and built to get the job done. Calendarista is built to prevent overbookings, simple to book by users and deploy by site owners, loaded with features and a candidate for being a top pick.
Top Features
– 3rd party sync
– as simple as a contact form
– single day or single day by day and time
– time range bookings
– date ranges
– round trips
– sell packages with sets of days grouped together
– prep or wrap-up padding time
– distance price calculations for deliveries or transport
– trip route planning between two locations
For hourly bookings like service providers or sports facilities, this plugin has a massive feature list and convenient, easy to use interface for customers. The paid extension plugin lets you add Paypal and WooCommerce integration as well as Google Calendar and iCalendar.
Top Features
– multiple locations, services and workers
– optional Paypal and WooCommerce
– truly easy to make bookings (users) and manage bookings (site owners)
Loaded with features for anyone offering accommodation, it's responsive and easy for customers to find availability plus convenient for site owners to add to pages. Paid version also available.
Top Features
– multiple properties
– availability search
– shortcodes & widgets
MotoPress Hotel Booking (Premium)***** – from $79
This premium WordPress booking plugin doesn't try to be everything to everyone. Instead, it focuses on delivering a property management plugin for rental property sites.
Having been around for more than a few years, developers have invested long hours into creating a laundry list of features that make this drool-worthy. The extensive list of payment gateway integrations gives this an advantage over many competitors (PayPal, 2Checkout, Braintree, Stripe, or Beanstream/Bambora).
Top Features
– Airbnb, HomeAway, TripAdvisor, Booking.com integrations
– single (like B&B) or multi (like hotels)
– display info about services and amenities
– mobile friendly search
– advanced search using custom fields
– real-time availability checking
– dynamic pricing rules such as seasons
– complex rate calculations based on amenities and features
– special rates based on # of guests or length of stay
– coupons
Designed for services in which clients book single instance appointments for services like yoga classes or medical appointments that don't span multiple days.
Top Features
– optional free booking calendar module
– iframe or plugin install method
– paypal payment accepted
Make time, products or services online booking compatible through WordPress and WooCommerce.
Daily
Single-day appointments such as for reserving tours or other vacation activities is complemented by the multi-day functionality for courses and other events.
Hourly
Single-hour service appointments, as well as flexible, extended, multi-hour event bookings are both handled with ease, enabling legal, medical, beauty, repair, sporting and even hourly product rentals to be booked.
Top Features
– handles recurring bookings
– works with non-adjacent, multi-segment bookings
– flexible cost calculation based on slots, services, guests and discounts
– special prices and discount offers
– can block out resources to manage availability
– variable rules on confirmation and cancellation
– partial payments accepted
– custom fields
– add-on resources for upselling
– design customization with ease
Questions to Ask Before Deciding
The above list is only a few of the hundreds of WordPress booking plugins available, yet the decision as to which one to use is still tough.
Before spending on the premium version, try out the free edition, if one exists, to see whether it will suit your needs. But first, read through the choices again, checking their top features to see what of those you want, need, or don't really care about.
Unless your bookings might only bring in a few dollars a month, the choice between free and paid shouldn't be the big decision. After all, these plugins will pay for themselves in just a few bookings. Instead really look at the feature fit with your needs, particularly customization, external system integration and payment gateways.
1. Customization
If you can't make the booking forms look and feel right for your site, there's no point in considering using that plugin.
If the plugin doesn't capture all the information you need and if you can't add custom fields, then it's not the right fit.
2. External System Integration
For accommodation providers, if you'd like to sync with Airbnb, Booking.com or other, then don't skip over these integrations as being optional niceties.
Integrations will extend your sales opportunities while reducing your time in handling manual processes. These integrations are worth big money over the long term, if your time is valuable.
3. Online Payments
Not every business wants or needs to accept immediate online payments for their bookings, preferring to collect payments on the day services are rendered (some in cash-only).
If your business would benefit from accepting payments directly at the time of booking, then making it easy for people to pay by having an integrated payment gateway is a necessity.
Conclusion
Expanding your business capabilities by adding a WordPress appointment booking plugin is definitely a worthy endeavor.
Our editor top picks include:
Free – Easy Appointments: wordpress.org/plugins/easy-appointments/
Premium – MotoPress Hotel Booking: motopress.com/products/hotel-booking/
You won't go wrong with any on the list, but these two stand out for ticking all the boxes.