Aiming For The Right Choice – VPS vs. Dedicated Servers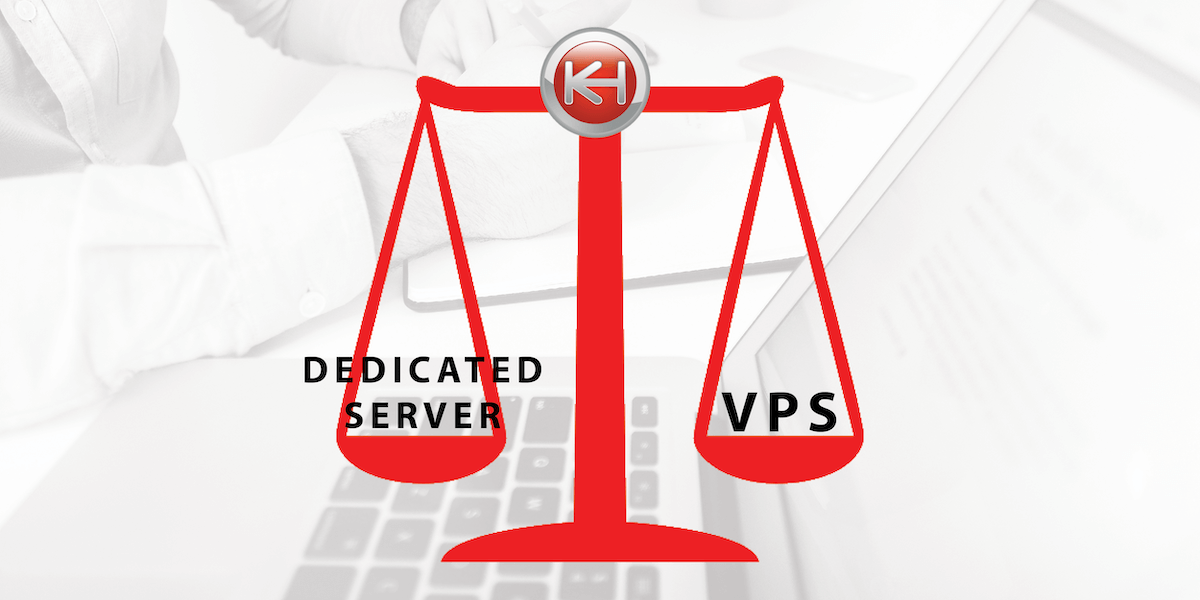 Updated September 16, 2019
There are a number of differences between VPS (virtual private servers) and dedicated servers.  When deciding which is the best web hosting package for you, it is important to weigh all the factors and then make the right choice for your business.
KnownHost's Managed VPS  vs  Dedicated Servers
| | | |
| --- | --- | --- |
| | Managed VPS | Managed Dedicated Servers |
| Cost | Higher cost compared to shared hosting but less compared to dedicated servers. (Our managed vps packages are as low as $28 per month). | More expensive than VPS. (Our managed dedicated servers start at $159 per month) |
| Performance | Better performance than shared hosting | Optimum performance (depending on hardware setup and requirements) |
| Scalability | Easily scalable with no downtime | Downtime may be needed (depending on hosting provider) |
| Security | Highly Secured | Maximum Security |
| Suitability | Suitable for high traffic websites, small business owners, bloggers and everyone that needs the power of a dedicated server at a lower price. | If a VPS cannot satisfy your needs then a dedicated server is the next best available solution. |
Virtual Private Servers (VPS)
Virtual private servers are actually the most popular type of servers. This is because the performance of a VPS is much greater than Shared Hosting and even though there is a price break, you get what you're paying for…
With VPS hosting, users may share a number of physical resources such as disk space, CPU and RAM, but still get to enjoy the freedoms of having a private server and your own control panel.
A virtual private server still allows users to be in charge, fully, of all their own settings and configurations. This allows you to customize and make any changes or adjustments that you need, as situations arise.

Since a virtual private server it is not actually a physical server, you do not have to worry about space or resources (RAM, CPU, Network bandwidth) as these are in the 'cloud' and managed by sophisticated datacenter tools.
VPS users still have access to the same resources and features as they would have otherwise, and they still have the freedom to install any application and make changes to those applications. Since you are not actually sharing any hardware, you will not have to be concerned about the physical server maintenance and security. The hosting company will need to worry about this.
Dedicated Servers
If you want more power than a VPS then a dedicated server is your next best choice, because they are more authoritative than a VPS, they're suitable for more resource-demanding applications or websites.
For example, our basic package is a powerful machine that can satisfy extreme hosting needs starting with 8 GB of RAM storage space.
What is a Dedicated Server?
There is absolutely no sharing required when it comes to Dedi-Servers. Users will have this server all to themselves which can be a big plus, especially if you need a lot of space, or if you are extremely worried about privacy.  While internet security holds a high significance, it is very important to choose a server solution that will ensure the security and safety of your website or applications.
What Should I Have In Mind When selecting My Hosting Plan?
There are many factors to consider when selecting a reliable hosting provider. Besides taking into account the basics (i.e. price and security) you should also give special attention to:
Support: What type of support do they offer? Is it 24/7? What do reviews say about their support services? Are you certain that they have the right tools and people to help you when you are in need?
Uptime: What is their SLA regarding up-time? Can you afford to have your business down for days? You should always aim for 99.9% uptime since a 99% uptime is equivalent to 4 whole days of downtime (for a yearly period), which is not acceptable in today's competitive market. This report by hyperspin monitors the uptime of various hosting providers and you can use it as a guide before deciding which one to choose.
Should I Choose a VPS or Dedicated?
In the majority of cases what you want is a managed virtual server package that will give you the power and flexibility, but at a lower cost. For small business owners, bloggers, web designers and everyone that needs to have a fast website, a VPS is the perfect solution.
Should you need more speed and performance on your VPS plan, you can also consider switching to a Premium VPS Server Package which has the same advantages as a Basic VPS plan but offers faster performance due to the higher storage space. KnownHost's Premium Server package is highly recommended for websites that use a lot of disk caching.
If you already have the Premium VPS plan and you're needing even MORE space (or again, worried about security) it may be time to make the switch to a Dedicated Server. With an over-abundant list of features, KnownHost's Dedi-Servers are sure to get the job done for your growing business.
Outside of these options, KnownHost offers other packages like shared cloud hosting that may be more substantial for your business's needs. Learn More About Our Other Packages Here!
Conclusion
To sum up, if you are serious about your website or online business then you should definitely consider moving from shared hosting to either VPS or Dedicated server hosting. The cost especially for VPS is not prohibited and there are many benefits to gain for your website. When choosing a hosting provider make sure that you also include security and uptime in your selection criteria.
Need even more direction? Give our experienced Sales Team a call at, 1-866-332-9894 or, email them HERE!