Conducting A Successful Website Content Audit – Part 1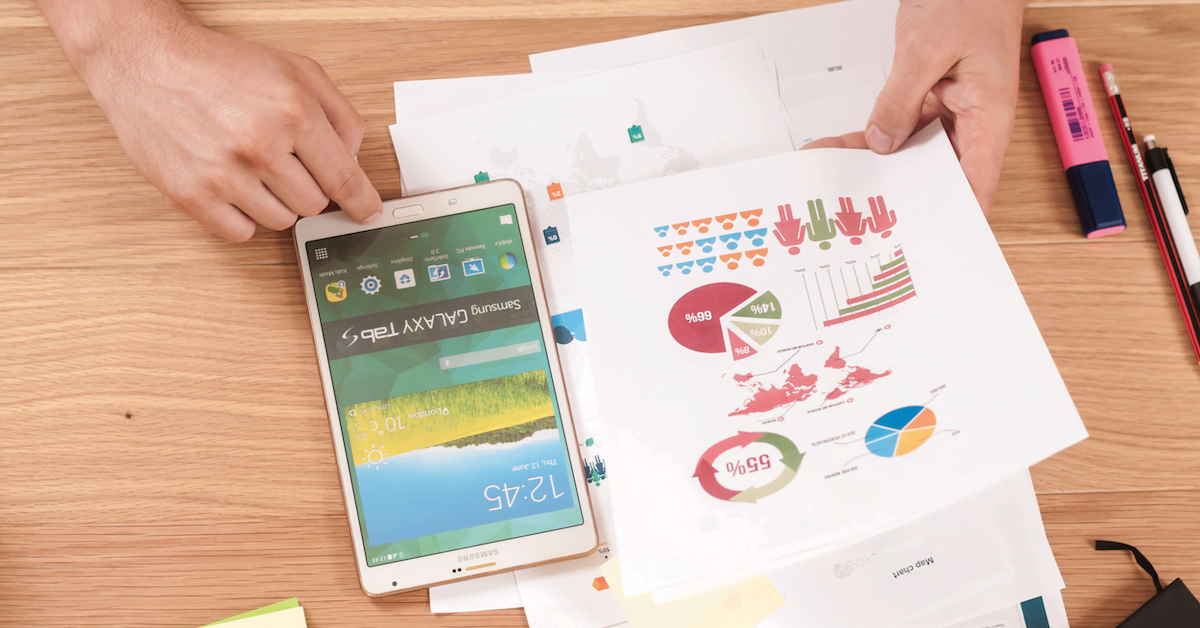 Updated March 3, 2021
Fixing the Present
A large percentage of websites have issues that are preventing otherwise wonderful content from achieving the best possible results. These issues range from duplicate content to thin pages without substance, as well as unoptimized SEO where basic best practices have been overlooked or mishandled.
It's all too common for sites to publish and ignore, leaving out of date content active and frequently visited by newcomers to the site. Keeping content fresh and accurate is important to humans and search engines alike.
Improving Future Performance
By knowing what's working and what's not, you'll be able to focus efforts on doing more things that drive results while doing less things that yield little or nothing. Effective marketers are always looking to improve performance through KPI tracking and using those insights in future task planning.
Imagine how your site results would be if you were only generating content that ranked well, engaged visitors and resulted in massive numbers of conversions. Would you even consider creating poor performing content? Of course not!
Think of a content audit as the analysis tool that helps you create a roadmap to consistently generating more top performing content.
What Information is Needed and Checked in a Content Audit?
Preliminaries
Stay on Top of Your Site Status with Search Engines
It's 1000 times better to know about any issues, sooner rather than later, so that you can fix them before they significantly affect your income, brand reputation and search rankings. You can do this by regularly checking Google Search Console:
– Overview Report – shows security and mobile issues plus visually telling you about major changes in clicks (visits)
– Coverage Report – advises on indexation and any problem pages
– Core Web Vitals – check page loading speed
– Mobile Usability – identify problems for mobile users
Limit the Scope
Below, we'll cover many different types of information that can be used to improve current content as well as helping to guide future publishing. However, don't think that you need to do everything on every page, every day. There are limits to time and money and it pays to work on the most critical items first.
How do you know what is the most important?
Fixing global issues that impact multiple pages is always a good starting point.
Improving pages that are part of the buyer flow through the site when making a purchase are also key.
Outdated, inaccurate posts that can damage the brand perception or reputation are worth a look in the early stages as well.
Conversely, if a page isn't damaging/risky, doesn't rank well and isn't particularly high value in terms of traffic, conversions or other goal funnel paths, then it needn't be near the top of the todo list.
Know Your Audience / Target Market
You should be working from a set of buyer personas that represent who you are trying to attract to the site. A buyer persona is more than just a handful of demographic information. It also includes insights on the buyer pain points – the "itch" (their concern) that needs to be "scratched" (your solution).
Google Analytics can provide you with some very rough details on interests via the Audience -> Interests report. For demographics, just look to the Audience -> Demographics report.
Facebook Ads (Business) Manager tool also can provide details on those who view your page and click your ads. These range from location, age and gender to interests, relationship status, education and if they have children. You can even target those who like specific other Facebook pages (a bit like the interests section), those who use a particular device, like mobile phone brands or how often they are online interacting with Facebook pages.
Know Your Objectives
Have a clear cut approach to getting people from first visit to buyer (if that's your aim) means understanding the buyer journey and what steps are common paths for getting visitors to know, like and trust you on their way to feeling their need, seeing that they want a solution, identifying your solution as one that could fill that void and why to choose you over the competition.
The buyer journey is often represented as people wanting to find more detailed information, often seeking the opinions of others (social info and reviews), moving on to look at multiple solutions in which they compare companies and their products.
It's important that your audience gets to know you (your company), likes you and trusts you. They are wanting to be confident that what they decide upon will in fact solve their problems or provide them the benefits they so desire.
Have Your Tools on Hand
For a content inventory, you can rely on crawl data such as from a tool like Screaming Frog SEO Spider or Xenu's Link Sleuth for some information.
Google Search Console information can give you the data about search terms, impressions and click-through rate. Other valuable details include splitting up results by device, so you know if there are performance or design concerns for mobile. You can even filter the data so you only get web search results and not those from image or video searches (which often skew conversion insights and relative importance of page traffic).
Google Analytics can provide conversion data, goal completions (and abandons), visitor flow paths through the site, bounces, exits, time on page/site and even audience information like interests. Breaking down traffic by channel can enable you to focus on what's working via social media, organic search, email campaigns, paid ads and referrals from other sources.
Google Mobile-Friendly Test is a troubleshooting tool that can make you aware of issues encountered by mobile device users coming to your site.
Siteliner and Copyscape can help you identify internal duplicate content and external, potentially plagiarized, content, respectively.
SERPROBOT or other rank checkers can give price ranking data on a per term and per page basis. Over time, this can help you identify internal competition (as the best ranked page on a site can change from one to another), strong performers, pages which are close to being top contenders with a little help and those which aren't being found easily, as well as pages which are ranking very very badly and indicating they're off the mark.
There are a number of multi-purpose tools that do many audit functions in one step, including SEO Site Checkup. While it isn't strictly a content audit tool, it does provide a ton of data, all in one quick test. Pop in the homepage and see if there are any glaring issues – content and non-content related. Semrush is another general purpose tool that can do much more than just content audits.
Note: You don't have to accumulate all possible information in order to make positive changes. Just looking at organic traffic landing pages with high bounce rates could be enough to get you started as you identify poor performers that need attention, particularly if they have decent traffic volumes. Small changes can accumulate to make big differences.
Content Audit Checking Areas
Audience Interest Coverage
What topics are people wanting to know more about or that which will help them solve a problem / relieve pain that isn't yet present on site?
You can find questions people are asking via internet searches by using tools like AnswerThePublic or Wordtracker.
Content that targets specific needs, questions, concerns and pain points are all great ways to build highly engaged audiences.
Content Indexing Checks
This is the process of identifying pages that aren't in the primary index. Causes, impact, fixes (including possibly flagging noindex or removing/redirecting).
Google Search Console offers an Index Coverage Report that can advise you about pages:
– Errors (not indexed)
– Warnings (indexed but with issues)
– Excluded (presumably intentionally by the site owner)
– Valid (indexed)
There are times when site owners don't want search engines to put pages in the index, such as internal admin sections of the site or anywhere regular human visitors shouldn't be going.
If you find pages indexed that shouldn't be, you'll want to flag them with the meta robots noindex directive on a page by page basis. You can't block crawlers with a robots.txt disallow until all the pages have been dropped from the index. Alternatively you can password protect the page(s) or return either 404 or 410 errors. There's also the very manual process of telling Google directly to remove a page by using the Search Console Remove URL Tool. The tool is a temporary measure that requires you to put something more permanent in place like setting the meta robots noindex, password protecting it or serving up a 404/410 error.
Once removed from the index, you can then instruct search engines not to bother crawling by setting the robots.txt disallow.
Indexing Risks
Certain tags and directives can cause Google search indexing to go awry. In combination, they can cause very hard to diagnose indexing issues. These include 301 redirects, meta robots noindex, rel=canonical and robots.txt.
The key takeaway is that you should understand how these work alone, together and check site pages for their presence, particularly if you've got some pages not indexed or unintentionally ranking instead of expected key pages.
Duplicate Content
Duplicate content is often more a problem for search engines which attempt to decipher the meaning of what's written by using computer algorithms. They check for exact matches of blocks of text before moving on to fuzzy matching based on the general meaning, rather than the exact phrases or sentences.
Content can be deemed as duplicate if it matches against other sites online (external duplication) or matches other pages of your own site (internal duplication aka internal competition). Duplication triggers can be fired when search engines see similar or same paragraphs, titles, headers like H1 or H2 and more.
If you're going to be copy-pasting content from one page on your site to another page on the same site, you should seriously consider using the link rel="canonical" tag and point from the secondary page to the primary one. This will mean that the secondary page doesn't get indexed and rank (it's saying the other page is the original/main page), but will prevent you from being flagged for duplicate content on site.
Copyscape is good at finding other sites which have content matching yours, without identifying which one is considered authoritative, or which came first. Siteliner is built to find internal content duplication within your own site.
The best approach of course is to create original content on each page and only use small bits to reference other pages (such as with in-content text links). Duplicate content can have a serious negative impact on your search rankings!
Content Ranking Checks
Knowing where your pages rank for particular keywords and phrases is information that will assist you in identifying targets of opportunity (those pages that can be tweaked slightly and yield significant gains). Use keyword based checking to identify pages that are performing well, poorly and competing with other pages on site (internal competition).
There's no point in prioritizing pages that are close to drawing in high traffic the same as those which are miles from being "money pages". Instead, look at rankings for pages currently bringing in the most traffic (using Google Analytics data for organic landing page visits) and the preliminary keywords driving that traffic (using Search Console).
Expand the keyword list using known good phrases from Search Console, by using the Google Ads Keyword Planner to find related keywords and phrases. Plug all those into a rank checker to find search rankings then sort based on search volume (in your target area) and current rankings.
Next, repeat the process by looking at pages leading to conversions. The first pass was looking at high traffic pages. The second pass is looking at high conversion pages, even if the traffic volumes are smaller.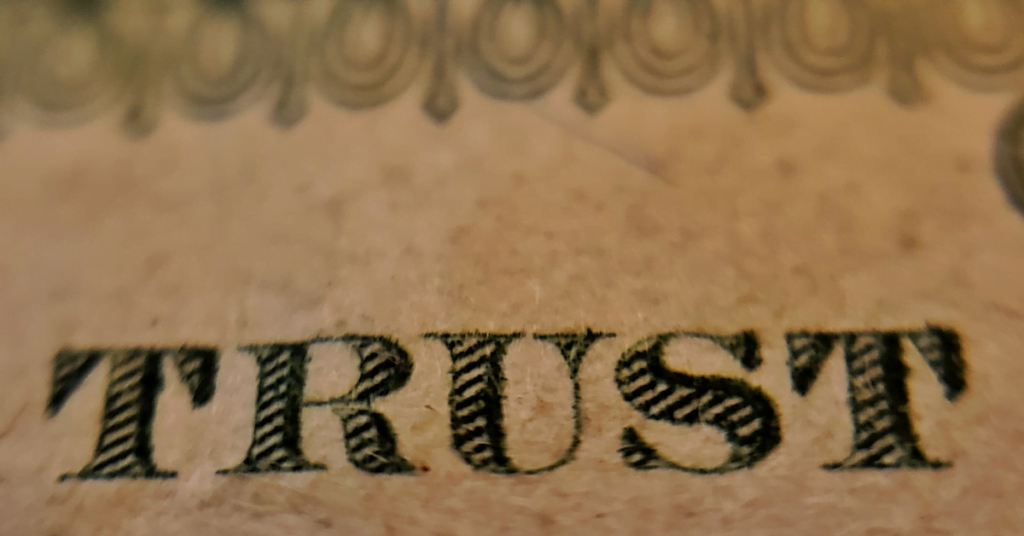 Reader Friendly & Trustworthy
Spelling / Grammar Error Free
It really does matter that you've taken the time to check spelling and grammar with all website content. People judge the brand and content author in many different ways, including whether the writing is error free.
Updated and Accurate
Web visitors quickly are frustrated by out of date content or anything that has been superseded by changes in the industry, laws or happenings in the news. It's always good to start articles with a brief date published or updated. It's ideal for search engines and humans alike to know how recently the information has been created or updated.
Reading Level Appropriate to the Target Audience
Not every site should be written for the least common denominator (education level and ability to comprehend and enjoy a particular writing level). Aim for your core market and maintain a consistent level across the site. There are times, such as when writing a very introductory or explanatory article that you'll want to be easier to read, so keep that in mind when developing your content.
Checking reading level can be done with tools like the WebFX Readability Test Tool or the Readability Test from Juicy Studio.
Skimmable
Plan for the fact that many readers skim and look for key facts, bolded items, bullet lists, numbers, percents, dollar amounts and graphics. Over ? of page viewing time is spent on the left hand side of the page, just as over ¾ of page time is spent above the fold. Often less than 1 in 10 visitors will make it to the bottom of the page.
Length Appropriate to Page Purpose
While long-form content often outranks pieces with short word count, it's not always what someone is wanting to read at a particular point in time. For example, when someone has a question that doesn't need a lengthy answer, they don't want to sift through an endless selection of paragraphs or pages to find it.
Instead of trying to fit everything on one page, link from one page to another or from one section of a page to another. Providing an index is nice so irrelevant information can be skipped, just as having in-context links to related content is a great way to get people from where they are to where you want them.
Checklists or tip sheets can be short and sweet while still being high value to the readers. Video embeds don't necessarily need thousands of words, though transcripts can be handy since many people at work or home during certain hours of the day don't have audio enabled.
Conclusion
Bottom line: Know what the page is trying to achieve and what stage of the buyer journey it is targeting so that you can adjust the content length to fit.
Check out part 2 of this series!