Conducting A Successful Website Content Audit – Part 2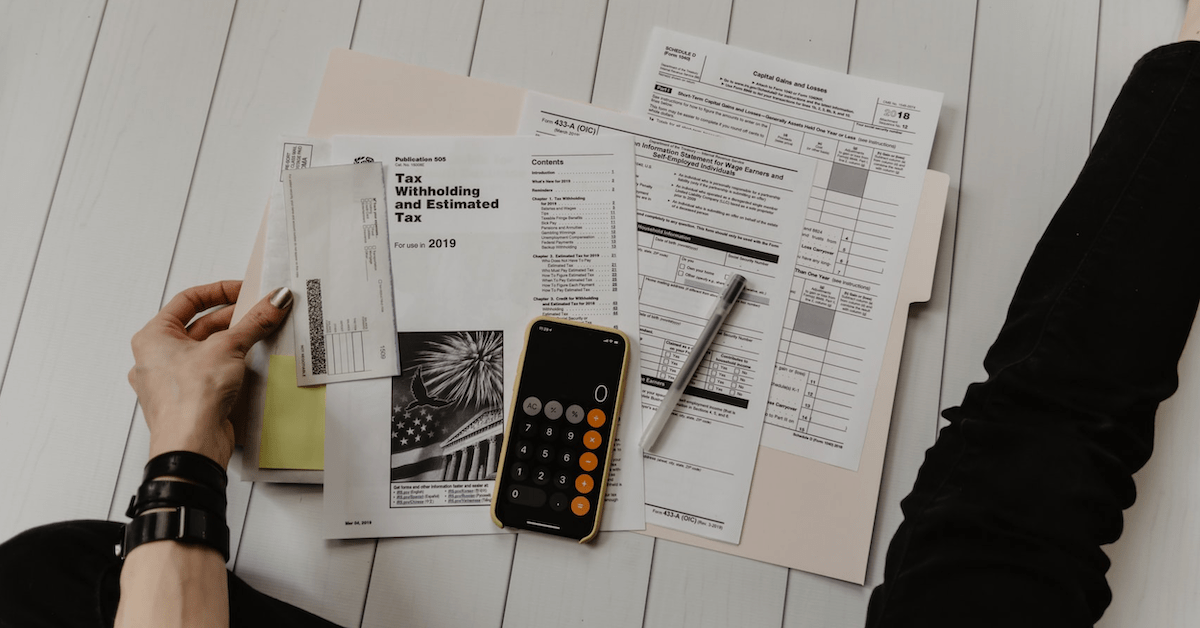 Updated March 16, 2021
If you haven't already checked out Part 1 of this two-part series, be sure to first have a look at the first part of Conducting a Successful Website Content Audit!
Below is the continuation, covering the rest of the fundamental concepts and how to go about performing an audit, step by step.
Conducting a Content Audit – Keys
Engagement
Getting readers to feel that your site content has sufficient value for them that they spend more time viewing more pages and ultimately converting (and sticking around even further) is what website engagement is all about.
Click-through Rate
When it comes to organic search click-through rates, there are different expectations, depending on where a site appears in the search results, since the better the ranking the higher the expected CTR, generally.
If you've linked your Google Analytics and Search Console account, and enabled Search Console data sharing, you'll have CTR information at your fingertips.
Ballpark figures for estimating average CTR by ranking position:
1. 34%
2. 17%
3. 11%
4. 8%
5. 7%
6. 5%
7. 4%
8. 3%
9. 3%
10. 2%
Bounce Rate and Exit Rate
Looking at the Google Analytics landing page report, choosing Organic traffic only, you'll see which pages are pushing people further into the site and which are causing visitors to leave.
Bounce rates vary widely depending on the purpose of the page and the type of search intent being targeted, so don't rely on someone else's benchmarks for comparison. Instead look at your best to worst and see how pages can perform via head to head measures of pages on your own site.
Pages with high bounce or exit rates can be by design, in which case they're the final stop in the lead capture or sales process, like a thank you page. For other pages, high bounce/exit rates often mean that you've either not given enough detail on a topic or not signposted where visitors should go next.
In-context links are a good way of providing navigation pathways, plus callout boxes with CTAs (which induce people to click on internal links that direct them further into the site or sales funnel).
Social Approval
When your audience feels aligned with, or affinity for, your content, they're more likely to engage with you via comments, show their approval with likes or recommend/refer you to their connections by sharing.
Seeing particular pages or posts which attract a lot of attention, or social approval, other pages or posts can be modeled after the successful ones.
You can also look for social mentions that refer to your content as a measure of effectiveness using tools like SocialMention.
Finding landing pages with high traffic or conversions means looking at Google Analytics data with social referral as medium. You can look at specific sources, like Facebook, or just look at social as a whole. The keys being, "What landing pages have significant traffic or conversions from social networking sites?".
Media Use
A page full of plain text can lull visitors to sleep quickly. Pages need more than just text and need something to spice it up. Graphics and infographics, video, charts and graphs all can aid engagement without slowing down the page load times much, if done properly.
If you're going to use media that you've not created in-house, be sure you have written permission to use it. A common scam online involves someone uploading pictures to a free images website, then once you've downloaded and used them you wake up to find a copyright infringement notification in your inbox plus a demand for royalties payments (or they'll prosecute).
Consider use of stock images found widely online as a negative factor. They're not original and do nothing to differentiate your site from that of the competition.
Search Intent and the Buyer Journey
The page intent, a la search intent, is a brief mention of what the page is designed to accomplish. Is it designed for someone who is needing information, looking to purchase something, get basic location and contact information or something else?
If your lead capture page isn't capturing leads then you may not be offering enough value in exchange for asking visitors their personal information like email address.
Having a clear conception about what you're looking to achieve is important so that you can customize the content to align with search intent.
You will hear this more than once. Aligning content so that it fulfills particular search intent and buyer readiness is of paramount importance.
Is it for converting, lead capture, helping someone along the buyer journey, designed to educate, entertain, build trust, solidify a perception of expertise or other purpose?
Various Pages Various Purposes
When you're aiming for the top of the funnel, content should be created with the "awareness" stage in mind. It's here where people are looking for answers, resources, education, research data, opinions, and insight.
– blog posts that inform and educate
– fact-filled infographics
– slideshows
– tools, checklists and tips
– how-to video explanations
With the middle of the funnel, people are in the "evaluation" stage. It's here that people are doing research on whether or not your product or service is a good fit for them. At this point they've identified a need and your possible solution and are deciding if you're suitable.
– us versus them comparisons
– side by side feature lists
– in-depth stories or case studies
– freebies, samples, giveaways – putting it in their hands
At the bottom of the funnel, or the "purchase" stage, people are figuring out exactly what it would take to become a customer.
– test drive, free trial, demo – more than just a one-off sample
– sales call-back to discuss
– coupons, discounts and special offers
Assess whether your page content meets the intended objective!
Note: Within Google Analytics, look at Conversions, Goals, Goal Flow and Funnel Visualization to see how visitors progress from page to page before ultimately converting.
Historical Performance
In reviewing page performance, analytics data can be examined for the past 30 days to get a reference. For added insight, compare the past 30 days with the same period in the previous year. Seeing marked changes, and how some pages have changed more than others can help in spotting gains and losses.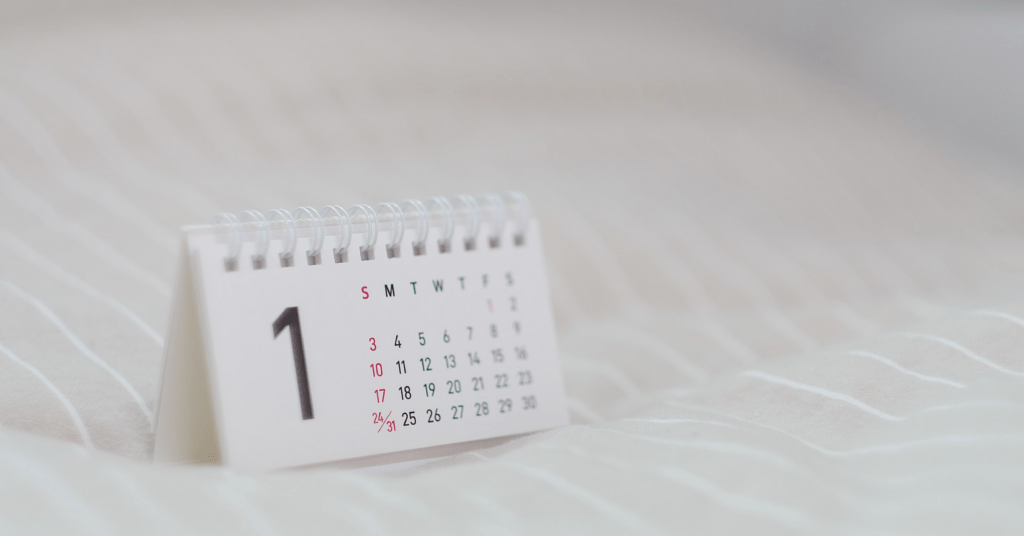 Out of Date Content
When pages are no longer relevant, it's definitely time to get them sorted. One approach is to rewrite the page by updating it. An alternative tact is to redirect it to a page that is relevant, current and not needing a ton of work. For pages that don't rank, haven't got significant traffic and which don't have backlinks (all indicators of pages that should be updated or redirected), those pages can be marked as noindex, then removed.
Internal Linking
Assessing internal linking means not only examining the raw count of links from all pages to particular key pages, but also examining where you've linked from other key pages of strength, where the linking occurs (is it contextual, text, image, navigation or footer) and if it's text, are you using SEO optimized words/phrases.
Internal links are signs pointing the way to help users get from where they are to where you want them to be, step by step. These links are also signals to search engines letting them know what pages on site are most important for particular topics, words and phrases.
Just as not enough linking is an opportunity for improvement (because links could be helping humans and search engines), too much exact match or keyword stuffed text can also be an issue.
Check out the Ahrefs data on anchor text to get a feel for how much is too much. Bottom line is that having more than 1% exact match is dangerous. For partial match anchors, the danger zone is closer to 7% or 8%.
Step by Step Process for Conducting a Website Content Audit
Before ever getting underway with the data collection and collation, it's important to understand what it is you're trying to achieve with the website.
Step 1 – List Your Pages
Build a spreadsheet with core information and add columns as data is accumulated. A crawl is a good starting point using output from a website crawler. This is also known as a content inventory. It's the basic information to use as a starting point.
Step 2 – Fill in the Blanks
Add the information discussed early which is not already present like purpose (search intent), if indexed, search rankings for target keyword phrases, bounce & exit rates, and so on. This is where you'd be using data from Google Analytics and Search Console.
Don't forget about page contributions to your main objectives. For example, check to see if the page is part of the core pages that lead to purchases, enquiries, leads, newsletter signups, downloads or whatever you're trying to achieve.
If your goal is to inform, then KPIs will likely be more focused on time on page, full page reads, time on site, next pages viewed or downloads of key content like whitepapers or infographics.
Step 3 – Identify Low Hanging Fruit
Take the time to review your landing page activity, bounce rates and paths to conversions. Once you see which key pages are the most common (most important) to the current buyer journey through the site, you will know which pages should be targeted first.
Optimizing existing pages will generally be much quicker than developing new deep-dive content. By focusing on improving those existing pages with more internal linking, clearer CTA messages, more compelling storytelling and media, plus basic SEO tactics like title, meta description, H1/H2 tweaks, you'll be quickly making gains that drive sales.
Step 4 – Build an Editorial Calendar
Add the low hanging fruit to the top of the list as pages that can be optimized to improve flow through the funnel (with less exits or bounces) by making it clearer, easier and more compelling for them to proceed towards an ultimate purchase.
Plan a publishing frequency that is achievable given your time and resources. Ideally, publishing more frequently is desired, but only set that as a goal if you can actually do it. For many, publishing twice a week can be accomplished.
Step 5 – Do the Keyword Research
Don't lose sight of the fact that you are also optimizing for search engines. With a few tweaks to the most important aspects of search engine optimization, you'll be able to improve the organic reach and draw more people to the pages.
Include your organic search targets on the editorial calendar so you have a clear goal for what each page should rank for and any secondary keyword targets as well.
Step 6 – Work with Priorities in Mind
You can't do everything at once, so set priorities based on what the content can do to educate, let the public get to know you, build trust, generate revenue and then help retain them as well.
Step 7 – Include Externals in Planning
Don't forget that for most content pieces you are going to need media, whether that is in the form of images or videos, or both. Budget time for these to get done so that you make your publication dates without fail. If you're using infographics or other specialist items, you'll also need to account for the time and cash outlay necessary to get them done.
Step 8 – Make Changes (Publish)
Get on with completing the action plan of work following the content audit! Don't let analysis paralysis get you stuck in perpetual review and planning mode. Instead, make your plan and get on with following through on the plan you've created.
Step 9 – Notify Google of Publishing
Google Search Console includes the URL Inspection Tool which requests the search giant to crawl your requested URL, check for issues or errors and queue it for indexing. It's a handy way to get pages found without waiting for the regular crawl to hopefully find the new or updated content.
There is a daily limit of 50 submitted pages via the URL Inspection Tool.
If you've made a number of changes (more than 50) [or don't feel like submitting the pages one by one], have not yet notified Google, and have a small site with 100 or fewer pages, you can use the URL Inspection Tool and point it at your homepage. Doing so will get the sitemap into the crawl and indexing queue relatively quickly.
For larger sites with many changes, you can instead submit a sitemap from within the Sitemaps Report.
Step 10 – Monitor for Changes
Keep an eye on your keyword rankings, landing page activity, traffic and conversions to see what changes you've made and the results of your efforts, keeping in mind that it will take a bit of time for search engines to react to the page changes and update search rankings.
Content Audit Tips and FAQs
Q: Do I need to do it once? If more than once, then how often?
A: Where there aren't massive changes to the accuracy of content over time, often revisiting a content audit annually is good enough. Newly published pages or significant changes to page content should be followed up with quick reviews of rankings and traffic/conversions. Also, key funnel-flow pages that are important in the typical sales process should be reviewed regularly.
Q: Should I bother with influencers? If so, how?
A: The content preparation process should include mentioning others of significance. By mentioning, giving thanks/credit, and notifying influencers, you'll improve page trust and have a shot at getting a return mention from influencers (which will help increase your reach as you gain exposure to their followers, fans and employees). Regularly contributing to their site and/or social channels by following, commenting, mentioning, liking and otherwise participating are all good ways of engaging with influencers.
Q: Should content be targeted to brand ambassadors?
A: Definitely. Brand ambassadors are "grown" as you mention, thank, participate in their activities or events and otherwise recognize their valuable contributions. Key supporters help you get the word out, extend your reach and provide social proof that your brand can be trusted to deliver quality products and services.
Conclusion
Assessing your content, prioritizing changes plus new creative works and executing the plan is how one can take average or underperforming pages on site and turn them into magnets which draw traffic, convert traffic into sales and continue to develop a reputation of trust and expertise.
Boost your sales by upping your content marketing game!