In the world of analytics, high numbers rule, especially email subscribers, website visitors, the population of our country's visitors, and number of new sessions. However, what is not wanted is a high percentage of our websites bounce rate.
Your website's bounce rate is a measure that tells Google how long your visitors are on your site. The lower the number, the longer visitors are staying on your website and going from page to page. When you thought you couldn't, here are ten ways you can actually reduce your website's bounce rate.
#1 – Increase Your Websites Loading Speed
A slow website is sure to drive your website visitors away. Anything longer than 5 seconds (Google's guidelines for websites is at 2 seconds) and your potential visitors can find exactly what they are looking for elsewhere. Test out your websites speed using these tools and avoid using shared hosting since it can really slow down your website speed performance.
#2 – Be Respectful of Popups
Two things that can quickly deter your visitors are popups and ads. A popup is, of course, fine on your website. In fact, they can help increase your readership – when done right.
Allow your website visitors to get on your page and have a chance to browse around. Then lead them into signing up for your newsletter. Give them at least 20-30 seconds.
Also, ensure your visitors aren't hounded every time they visit your site with a popup. You can change the settings so that they only pop up once every few days instead of daily.
#3 – Place a Search Box on Your Website
Don't irritate your website visitors by making it difficult for them to find what they want. A search box on your website enables them to search for content on your website, rather than going off your site to Google.
#4 – Break Content up So It's Easy to Read
Ensure your content is easy to read. Reading nothing but pure text can lose your reader. Break it up with subheaders, images, and even add in video.
#5 – Ensure Your Site is Mobile Friendly and Usable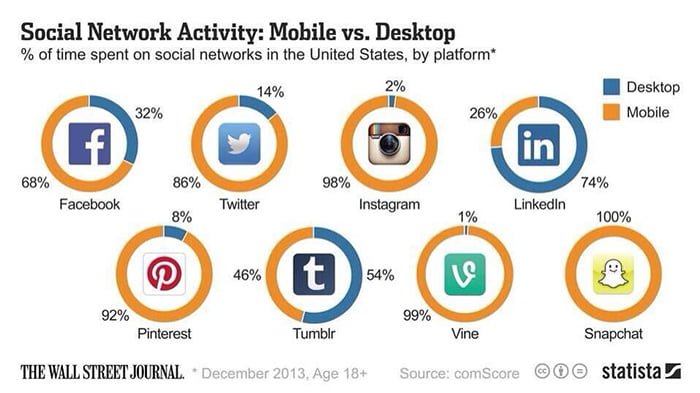 Over 60% of website visitors are now mobile visitors. With that said, don't you think you should make sure your mobile visitors are happy and content? Mobile users are traveling and often don't have time to be trying to navigate websites that are not mobile friendly.
Ensure your site is not only mobile friendly, but usable as well. When people refer to a mobile-friendly site, they usually implicate it should have a responsive design. Nevertheless, a mobile-friendly site should be more than just that.
Your site should look good on your visitors mobile phone, be it Android, iPhone, or any other type of device. The colors should work well. Your links also should be in a manner that users click exactly what they want to click and not be taken to another page accidentally. Test your website for mobile usability using this tool by Google.
#6 – Entice Your Readers to Click Around
Your readers should be enticed to do something such as sign up for your blog subscription or click to enter more giveaways on your website.
#7 – Provide Quality and Relevant Content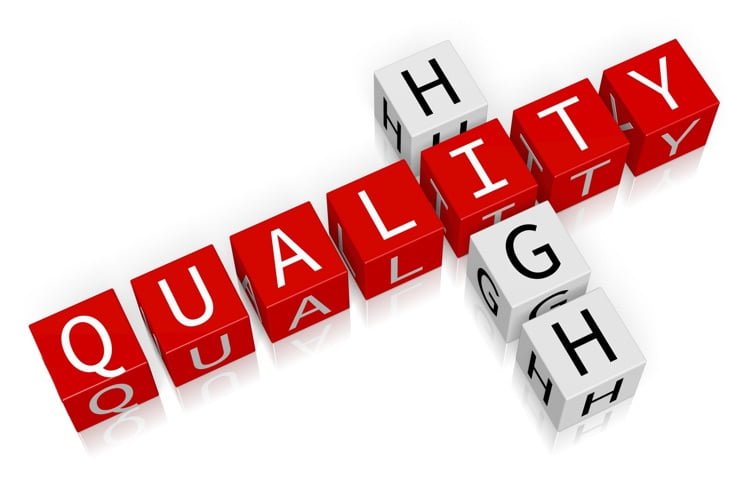 If your content provides no value to the reader, why should they go to another page of yours? If you do not present quality information on your first page, you could come across as a spam website.
Grammatical and spelling errors can turn readers off as well. To come across as an authoritative figure, you need to be as professional as possible.
If you are not the best writer, editor, or not able to come up with a catchy article topic; consider hiring someone to do it for you. There are content marketers and freelance writers available who can even schedule your content on your blog for you. Take advantage of this and give off the expert advice and appearance your readers expect you to portray.
#8 – Use Relevant Keywords on Your Blog/Website
So how can keywords affect your bounce rate, you may wonder. Well, if a reader stumbles upon your website per a particular search term and you do not fit the bill, they are instantly going to leave your website.
Do not try to trick readers to your blog. You only want those that truly want to be there and will engage with your site.
#9 – Make External Links Open in a New Window
Your external links should upload in a new window. If not, it will immediately redirect your readers and create an instant "bounce" from your site.
#10 – Allow Users to Choose to Play Audio and Video
If your readers are taken to your site and immediately hear an audio or video, it not only can slow down your webpage's load time but also irritate them. Allow them to choose to play it.
Conclusion
Low bounce rates lead to more than just better analytics. Your Google rankings improve and conversions as well.
Image source: Quicksprout