What Advantage Does a VPS Have When Dealing with WordPress?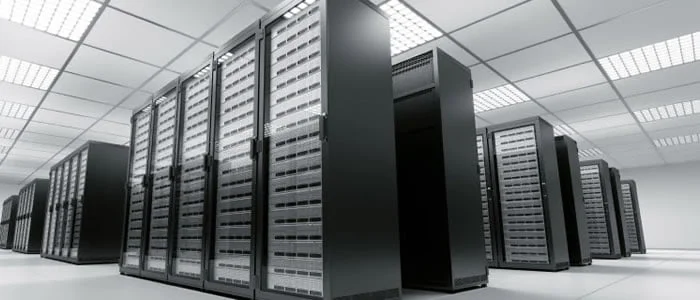 There are a number of advantages from using VPS hosting for wordpress and every serious blogger or online business should consider running their website on a VPS.
WordPress is by far the most popular platform on the web and despite what many people believe, wordpress is not just for bloggers but it is suitable for ecommerce websites, corporate intranets and even big online publishing houses.
What is a VPS and how is it different from shared hosting?
A VPS or Virtual Private Server is pretty much like having a standalone or dedicated server but at a lower cost. It is called virtual because it doesn't have any real hardware on its own but it is sharing resources from a bigger server. Imagine that the main server is the whole bread with each bread slice representing one Virtual server.
Websites running on the VPS are taking advantage of all the available server resources without 'sharing' resources with other websites.
On the other hand in a shared hosting environment your website is running with other websites on the same virtual server, sharing resources and IP. In a shared hosting environment it is very common to have interruptions in service because of an issue or problem in one of the websites that affects the other websites hosted in the same server.
VPS Hosting Advantages for WordPress
We have said in the beginning that every serious blogger or online business that is using wordpress should consider moving from shared hosting to VPS and this is true because the advantages are much more important than the extra monthly cost.
First for all the difference in cost is as low as $20 per month (or even less). A typical shared hosting package costs $10 per month (and that includes the hidden expenses most shared hosting companies don't tell you from the beginning) while for a managed VPS package you need $25 per month. In other words, if you consider your website important for your business then $20 more per month is not a showstopper amount.
What are the advantage for VPS especially for wordpress websites?
Better security
Security is of great importance these days and you don't want your website to be compromised for any reason. On a shared hosting environment many websites share the same security settings and this makes it easier for hackers and bots (that's computer software) to find security holes and break in. In addition the fact that al websites are in the same virtual space makes them more vulnerable to viruses and malware.
Greater performance
Having a fast website is necessary not only for a good user experience but also for SEO and ranking purposes. When on a shared hosting environment a website has memory leak problems or other performance issues your website is affected as well. The even more difficult part is to try and explain to support that your website is slow (or not accessible) and it's not your fault.
More flexibility
When running a dynamic blog, ecommerce store or online business you need to have flexibility and the ability to install whatever you want on your website, whenever you want it. Maybe you need some special script to offer your users a better experience or you want to run jobs every 15 minutes to complete a business cycle, this is something you simply cannot do on a shared environment.  On a VPS environment though you have full control of your own server and have dedicated sources which gives you the flexibility to do whatever you want without any issues.
Less downtime – More Uptime
This is very simple to understand and alone it is enough to justify the need to move from shared to VPS hosting.  You need your website to be available all the time and not to be down or very slow because a neighboring site gets more traffic than expected and consumes all server resources.
A VPS hosting environment guarantees more uptime than shared and we are proud to offer you 99.9% uptime which is considered among the best in the industry.
Besides the above advantages you can also read about the benefits of managed vps for small businesses.
What you should know before moving from shared to VPS hosting?
So you have made the decision to move from shared to VPS hosting, what is the best approach to follow?
Step 1: Find a suitable VPS hosting provider
Not all hosting providers are the same and price alone should not be your only factor. Don't always go for the cheaper but also look for years in the industry, uptime % (don't compromise for less than 99.9), customer support, customer reviews, clientele and money back guarantee.
Step 2: Migration Services
You want to move from shared to VPS hosting but you don't want to experience any downtime neither do you want to get lost into technical jargon, what is the best solution? Choose a VPS hosting provider that can handle the migration for you (for free) so that you don't have to worry about any of these things.
Step 3: Managed VPS
Go for managed VPS. A managed VPS is better in almost all cases because the hosting provider takes care of all the technical things like server setup and upgrades and you are given a nice and friendly control panel to manage your web sites.
An unmanaged VPS on the other hand is for the more technical people who enjoy using the command line to play with server setup and management.
VPS or Dedicated server?
If you are convinced that it's time to move from shared hosting and you are wondering which is the best solution a managed VPS or dedicated server then worry no more, what you need is a reliable managed VPS package. If you still want to know why then read our previous article on the differences between VPS and dedicated servers.