Most Popular Browser Extensions For 2020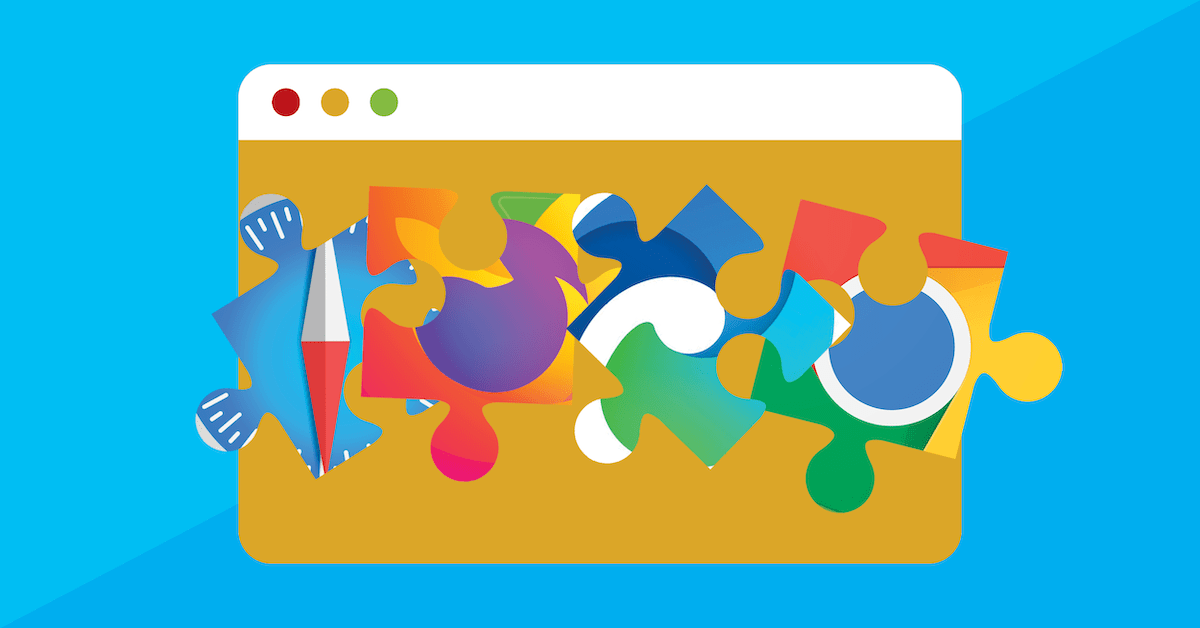 Updated October 27, 2020
Not all browser extensions are created equal thanks to differences between web browsers, their users and what's trying to be accomplished.
Those who can remember the days before Chrome web browser have seen first hand its meteoric rise from nowhere to dominating the market.
Read on to find out what are the most popular web browsers and browser extensions for 2020.
Top Ranked Extensions for 2020-
Note: Browser popularity below is referred to as "market share" which represents the percentage of web searches conducted by particular browsers and is not intended to measure the percentage of device installations. Stats based on statcounter.com numbers as of August 2020.
#1 – Chrome
It's no surprise that Chrome is the browser firmly entrenched in the #1 position as it continues to crush the market with over 66% market share among web browsers in 2020.
To date approximately 2 billion users have installed Chrome with 1 billion continuing to use it actively on desktops, laptops, tablets and smartphones.
Chrome popularity varies wildly based on geography. In fact, Chrome barely beats 50% in locations like North America while occupying more than 80% in South America. Most other parts of the world are somewhere in between those two.
Chrome was originally launched on September 2nd, 2008 as a beta with December 11th, 2008 as the first full production release.
Is it Chrome or Chromium? Technically Chromium is the right answer, though Chrome is the name that has stuck. You can thank their dev team and a love of fast, shiny cars for that one.
What countries see the highest percentage of web traffic using Chrome browser? Australia, Brazil, Germany, France, India, Italy and Spain all boast greater than 90% of web traffic coming from Chrome browser. The install percentage may not reflect that same percentage, but the proof is in the pudding – web searches come via Chrome browser across a variety of devices.
#2 – Safari
With between 16% and 17% market share, Safari is just ahead of the Microsoft browser duo.
Originally released in 2003 for the desktop segment, Safari has been available for the iPhone since 2007. Being the default browser on Apple devices, Safari has a guaranteed market share thanks to that manufacturing base. The Windows version of Safari was available from 2007 to 2012 but has since been abandoned.
Prior to Safari, Apple users had to rely on Netscape Navigator, Cyberdog and Internet Explorer. Among mobile users in the United States, Safari enjoys over 50% market share due to the dominance of Apple in the mobile market.
Keeping an eye on security, Safari was one of the first browsers to have Flash turned off by default (desktop) and never even supported Flash for mobile users. Back in the day, Flash was all the rage, but after a series of security concerns, it has died a horrible death (for most users anyway).
The fact that Safari isn't available, in a modern version anyway, for Windows users, coupled with the fact that there are so few add-ons or plugins available mean that Safari market share is tied directly to Apple manufacturing installs with little room to grow otherwise.
#3 – Firefox
Though not the only browser that's open source, Firefox claims to be the only browser developed by a not-for-profit, mission-driven organization, which is part of the reason why it continues to hold on to some market share, sitting at just over 4% in 2020.
Being pioneers in enabling themes as add-ons, Firefox has seen 4 billion add-on downloads over the years, 90+ language translations and global appeal that has enabled so many non-English speakers to use it for daily browsing.
Privacy is a prime concern, which is why Firefox includes guest browsing, private browsing, do not track and even the forget button to help maintain user anonymity.
Firefox 1.0 launched in 2004, rose to the top spot and has since been eclipsed by Chrome. Did you know that Firefox was originally launched as Phoenix 0.1? That first year saw Firefox grow with 100 million downloads.
#4 – Samsung Internet
Hard to believe, but true, Samsung Internet has hammered out a spot in the top 5, coming in at number 4 with approximately 3.5% of the market (due to it having 6.3% of the mobile market).
Although only available for Android and Tizen, Samsung Internet is a browser with a solid install base, primarily due to the fact that it comes pre-installed on Samsung Galaxy devices. It has been available via the Google Play store for several years, which has helped uptake, but Samsung devices are still the primary distribution channel.
Interestingly, the Samsung browser is based on Chromium, rather than a built from scratch browsing solution.
#5 – Edge
The #5 position sees Microsoft Edge with just over 2% market share. Edge is a new player in the market, taking its lead from Internet Explorer, with releases Windows 10 and Xbox One in 2015. It has since been released for Android and iOS in 2017 and macOS in 2019.
Another browser that was originally built from in-house code then dumped and replaced with a Chromium-based engine, Edge switched gears in 2019 and has been pushing out the Chromium-based version automatically since summer 2020.
Edge may be the default browser for Windows 10, Windows 10 Mobile and Xbox One, its market share is quite modest due to users installing Chrome and other alternatives soon after purchase of devices with Microsoft Windows preinstalled.
What are Browser Extensions?
Extension is the key word here. Browser extensions are created to extend the functionality found in your web browser, enabling you to do more things or have more control than you would otherwise.
Browser extensions often are used as a way of integrating with online services. They also can be used to add features to your browser or displaying more information when visiting certain websites.
Extension Categories:
– Art / Creative Tools
– Blogging
– Browser Tools / Customization
– Communication
– Cooking / Food
– Education
– Games
– Job Hunting
– Media (Audio, Music, Pictures, Video)
– Notes / Writing
– News / Weather
– Productivity / Work Tools
– Quotes / Thoughts
– Security / Protection
– Shopping
– Social Media
– Statistics / Analytics
– Web Utilities / Developer Tools
– Working from Home
Most Popular Chrome Extensions in 2020-
Reviewing browser extensions for Chrome, there's an elite club of just 13 top extensions which qualify for the distinction of Most Popular Browser Extensions. It only takes 10,000,000 installs to join the upper echelons of extensions, a restriction that limits this club to 13 extensions at present.
The Chrome store may have nearly 200,000 extensions to choose from, but over half have had just a handful of installs (10% of extensions have 0 installs).
Top 13 Chrome Extensions-
Adblock has over 200 million downloads largely because it is widely known for its effectiveness in eliminating annoying ads, hiding them from view on some of the most popular websites on the web.
Not solely for Chrome, Adblock is available for Safari and Opera as well.
Options include blocking all ads by default, allowing a whitelist of sites to show ads or no change at all. Once installed, activated and configured, Adblock will work without intervention, allowing you to enjoy YouTube, Facebook and other favorite sites without the constant bombardment of ads.
Not all sites work perfectly with adblocking software employed, intentionally limiting site functionality when such is discovered. Sites do this because they depend on ad revenue to pay the bills.
If you've thought Adblock was the free version of Adblock Plus paid version, you've got it all wrong. Adblock and Adblock Plus are both free browser extensions that do similar things.
Both extensions include similar features like whitelists, blacklists, tracker controls and more, making the decision as to which to use of relatively little consequence.
One difference between them is that Adblock offers the ability to block specific elements on a web page. Right click, pick the element and choose to block it and whoosh, it's gone from site.
Did you know that some companies pay Adblock and Adblock Plus to whitelist their ads so that they don't get blocked? Sneaky!
From a performance perspective, independent tests on browsers with multiple tabs open show that Adblock Plus edges out Adblock in the speed wars.
Most people install Adobe Acrobat extension thinking it's needed to read PDF files or to fulfil its headline purpose which is to enable you to save web pages as PDF files.
The fact is – both of these functions are available within the browser even without the extension installed.
You can view PDF within the browser directly, just by clicking a linked .pdf document.
If you'd like to save a web page to PDF, you can just select print, switch output to other and select PDF writer as your output destination.
Don't let this knowledge stop you from installing the Acrobat extension, because it does integrate with the desktop Acrobat Reader application, does make outputting web pages to PDF easy and makes browsing PDF files convenient as well.
10+ million users have installed and continue to use the Adobe Acrobat browser extension, so feel free to join them – it's handy and easy to use.
Having a security plugin in the browser is an added layer of protection against cockpit error (that error which happens because the human at the helm clicks a link that takes them to a site with bad consequences).
Avast Online Security is there to check each site you visit, before allowing the browser to open those sites and launch any malicious code they may have. It'll check sites to make sure that you, and your personal information, are safe.
The web reputation feature assesses a site by checking its reputation rating and warns you before you visit those sites with poor reputations. When you visit sites, you'll have the ability to rate sites thus contributing to the reputation database and helping the community by giving a bit back. Even URL typos are prevented from visiting without your confirmation, helping to keep you safe (since misspelled domains are often home to those wanting to prey upon unsuspecting visitors who mistyped them URL).
A departure from the Avast security products we're all accustomed to, Avast SafePrice is actually a browser extension built to help users find the best prices, deals, coupons and discounts when shopping online.
After installation, all you have to do is visit your favorite shopping website, search for a product you'd like to locate deals on and Avast SafePrice will check other shopping sites, with high reputation scores, for the best prices.
Avast SafePrice works with more than just product-based sites. You can even search for hotel deals and vacations.
It's not every day that you find a browser extension with so many installs (10+ million) and such a low rating on thousands of reviews (under 2.5 out of 5 stars), but Cisco Webex Extension has managed to do just that.
Webex meetings are not free, but are a very effective way of having a teleconference online, without need for a telephone system to get the job done. Conferences can include video as well as audio, can handle multiple participants, speakers and more.
The Cisco Webex browser extension makes it easy to have online conferencing through the browser.
Rather than visiting translate.google.com, users of the Google Translate plugin are able to see translations as they browse the web, without having to leave the site or load another tab and paste in a URL or section of text.
To use, just highlight a chunk of text or right-click a part of the page and click the translate icon. If you'd like to translate the entire page, that's even easier. Load the page and click the translate icon.
Google Translate may not be as accurate as a human interpreter, but given the ease of use and browser integration, it sure makes translations quick and easy.
If you've been on YouTube in the past year, you've probably been blasted with ads for Grammarly. This browser extension enables you to tie into your Grammarly account so that you can double-check grammar, spelling, style and tone.
If you're writing text online, such as via LinkedIn, Twitter, Gmail or other popular sites, Grammarly for Chrome will provide you with suggestions as you type. It's a handy extension to help not make you a better writer, but make your writing better!
If you'd like to get tips on improving your writing, by registering for an account at Grammarly, you'll get weekly updates to let you know what areas need improvement.
17+ million Honey browser extension users are finding ways to save time and money online by finding and applying coupon codes across more than 30,000 shopping sites online.
As you're shopping, ready to enter a coupon code, Honey will find the best code and add it to your cart.
Honey even compares Amazon sellers to find the best prices after factoring in shipping.
Make use of points and rewards? Honey can help by giving you Honey Gold as you shop for millions of different items.
One of the coolest features is the Droplist. Add an item you want to monitor, like a wishlist item, and Honey will keep an eye on it. When the price drops, you'll get notified automatically.
159,000+ reviews have kept Honey at a 5 star rating. It's definitely a savvy shopper favorite.
Much more than just the ability to save interesting stuff you find on Pinterest, like recipes, DIY projects plus style and fashion, the Pinterest Save Button extension has a visual search feature so you can easily hover over an image and search for others related to it on Pinterest.
The ability to flag articles you'd like to read later is a popular use of this extension which has been translated into 30+ languages and amassed nearly 10,000 reviews (3.5 stars out of 5.0).
If you're a Pinterest fan then this browser extension is surely one in your repertoire.
Many of us have the Skype application up and running all the time, using it as a primary means of communication, largely for business as Facebook Messenger still isn't completely accepted by the corporate world.
The Skype extension gives you instant access to Skype for Web and Share on Skype functionality. The ability to insert Skype call links into email and messages is also a handy feature. Want to video chat with someone? Quickly insert an invitation link into emails using the extension.
When you need full Skype, one click and it can launch from the browser too.
Note: This is still one of the most popular despite not having been updated in several years. Given the length of time between updates and the lack of reviews in the last 2 years, you might want to give this one a second thought before trying it out.
Userscripts, sometimes called Greasemonkey scripts, are insertable code segments that users can add to the browser for extra functionality, without the need to install a whole new extension.
You can enable and disable scripts quickly, add and edit your own or paste in code from someone else's efforts and sync scripts using cloud storage or services like Google Drive, Dropbox, OneDrive, Yandex.Disk and WebDAV.
26 language translations and 65,000+ reviews at nearly 5 full stars make this a serious contender and the most popular of userscript extensions.
Unaffiliated with ublock.org, uBlock Origin is much more than a simple ad blocker. It's a full-blown, multifaceted, content blocker. This means you can use existing filters and lists such as:
– Dan Pollock's (hosts file)
– EasyList (ad blocker)
– EasyPrivacy (tracking blocker)
– Fanboy's Enhanced Tracking List
– MVPS (hosts file)
– Peter Lowe's Ad server list (ad / tracking blocker)
– Spam404 (spam blocker)
– uBlock Origin filter lists
– many more
– add your own
Check out the github.com project documentation for more details.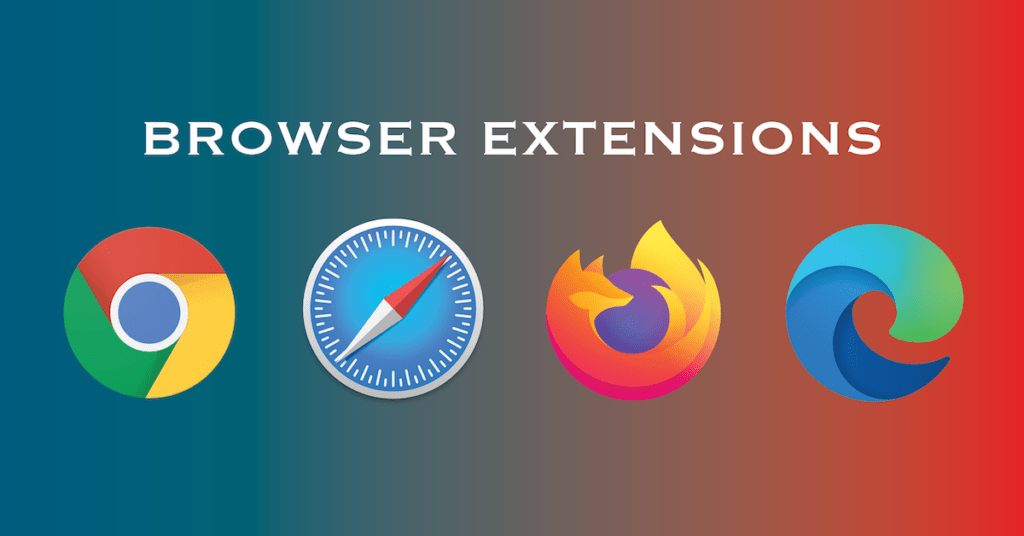 Conclusion
Choosing the perfect plugins is more about your needs than finding the ones with the most installs. That said, having a look at what everyone else is running can sometimes open your eyes to possibilities you hadn't considered.
Go with plugins that are proven, well supported, highly reviewed and have the features you require, without giving up more access to your systems than is absolutely necessary.