Best Youtube Plugins for WordPress & Video Marketing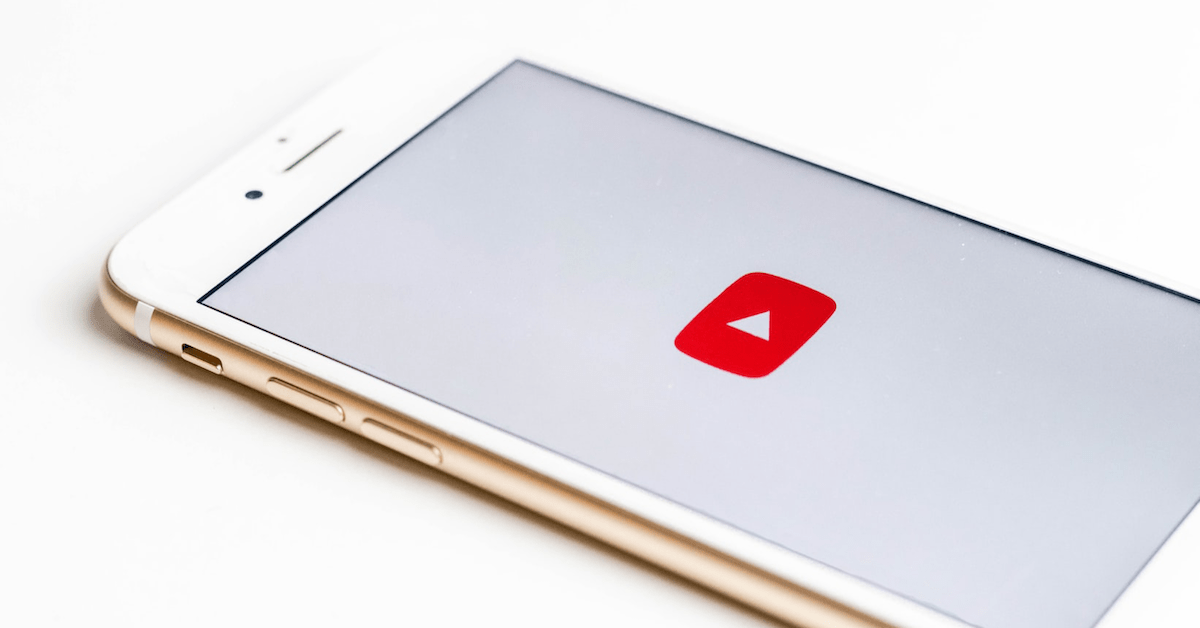 Updated October 29, 2020
For some, video marketing means doing something on youtube.com. For others, video marketing means creating an explainer video and uploading it to their website for use on a page explaining products and services.
With survey data, such as that from HubSpot Content Trends Survey, we know that people increasingly demand video from brands, particularly over the past 3-4 years, even above email, social posts, blog posts and other media like images.
Why is Video Popular Among Marketers?
Video has gained traction with marketers, not because video is so easy and inexpensive to produce, because it isn't. Instead, video has gained popularity because it generates results.
– Video on a landing page can increase conversions by over 80%.
– Video in the subject of an email can increase open rates by nearly 20%.
How is Video Used for Marketing?
Video is no different than text and images when it comes to purpose. Video can be used to:
– gain attention
– generate demand
– reinforce how a product or service solves a problem
– engage and build rapport with an audience
– instill trust
– educate and inform with statistics
– keep up to date with news and event details
– onboard new clients
– communicate one to one for support and training
– share customer success stories
– more, more, more
What Unexpected Results Can Come From Video Marketing?
Authentic or Else
Hiring others to appear in company videos, a company can suddenly appear to be filled with 20-something year old supermodels. Host a video chat, visit a prospective client site or invite visitors into your office and the stark reality of how those videos were NOT employees becomes glaringly obvious. Trust evaporates.
It's 10x better to be authentic and let prospects accept staff as they really are rather than trying to be someone they're not.
Perfection Isn't Perfect
Video doesn't have to be pixel-perfect with spoken lines that are syllable-flawless in order to draw support. Interesting mannerisms, accents and word choice all make a person, the face of a company, endearing, so be yourself.
What are the Most Popular Video Sharing Websites?
Here's a look at the most popular sites and their monthly viewers:
1. YouTube – 2,000,000,000 monthly visitors
2. TikTok – 800,000,000
3. Facebook Watch – 720,000,000
4. Instagram IGTV – 450,000,000
5. Vimeo – 240,000,000 visitors
6. DailyMotion – 100,000,000 visitors
You don't have to use all of them at once. In fact, it's better to focus efforts on one site rather than diluting effort across multiple sites, at least until you've got enough momentum and name recognition in the market.
Given the fact that more than 1/3 of the time people spend online is in watching video, tapping into this can indeed prove lucrative.
Types of Video Embedding or Embeds
WordPress plugins for video work around the concept of embedding, or embeds. It means taking the content of a site like YouTube and adding it to your post or page, without having to completely copy the content and re-upload it to your website. It lives on the video sharing site, like YouTube, but can be viewed (played) on your own site.
What's the difference between uploading and embedding a video?
Uploading a video to your site means you're hosting the file and your bandwidth allocation is getting used every time someone watches a video.
Embedding a video on your site means that someone else is hosting the file and their bandwidth allocation is getting used every time someone watches a video.
With either approach, the video is playable on your site. A web visitor can see a thumbnail on your site, click it and watch the video.
If you've uploaded a video to YouTube and your website goes offline, gets compromised or otherwise has a problem, the video is still up on YouTube, safe and sound.
What types of video content can, or how can various video formats, be embedded?
Single Videos
The simplest approach to embedding video content is to place a single video somewhere on a page or post. This can be done via a snippet of code from YouTube, widget, Gutenberg block, theme feature (some themes are built for doing this out of the box) or using a WordPress plugin.
Step by Step Guide to Embedding a Single YouTube Video Without a Plugin:
1. Pick a video that you want to embed on YouTube
2. Find the Share link under the video and click it
3. Copy the share URL
4. Click Embed
5. Switch to WordPress and edit the post you want to have a video
6. Put the cursor where you want the video to appear
7. Paste the link from step 3
8. Click Update
9. Check it to be certain it's worked okay – done!
Galleries
If one video is good, then a bunch must be great, right? Often, multiple videos are better than one, when the purpose fits the intent of the page. If you're trying to show off your skills with carving caricatures using a chainsaw, blindfolded (not recommended – not recommended), then displaying several different videos in a list or grid is a cool way of packing many videos into a small space, giving people the chance to watch one and then another, all in one sitting.
Although you can create video galleries using raw embed code from YouTube and a responsive grid or table, using a WordPress plugin will save you hours of troubleshooting and give you flexible display options.
It's important to use responsive plugins so that your videos will work on desktops, tablets and mobile devices.
WordPress Video Gallery Plugins to Check Out
Video Gallery – YouTube Gallery
wordpress.org/plugins/gallery-videos/
Responsive, shortcodes, 9 different layouts, 10,000+ installs, highly rated on wordpress.org, lightbox, hover effects, YouTube and Vimeo. This gallery plugin ticks the boxes for a YouTube video gallery plugin for WordPress.
All-in-One Video Gallery
wordpress.org/plugins/all-in-one-video-gallery/
Supporting YouTube, Vimeo, DailyMotion, Facebook and others, this video posts plugin enables you to create video posts using an HTML5 player with fully controls, responsive, filter, sort, categorization, SEO optimization and loads of features. 10,000+ installs and well rated, combined with features make it a contender.
Video Gallery – YouTube Playlist, Channel Gallery by YotuWP
wordpress.org/plugins/yotuwp-easy-youtube-embed/
Get the ability to embed playlists, channels, videos by userID or single videos, from YouTube as list, grid or a combination of list and grid, lightbox, popup/modal, via shortcode and responsive. 20,000+ installs and great ratings, with plenty of features make this a popular choice for video marketing as well.
WordPress Channel Plugins to Consider
Rather than compiling your own list of videos to include in a gallery, it's much easier to just embed an entire channel into your WordPress site, particularly when using a WordPress YouTube video channel plugin.
YouTube Channel
wordpress.org/plugins/youtube-channel/
Pick sidebar or content, input a channel or playlist ID and decide whether you want random or latest. That's all it takes to embed a channel (or playlist) into your page or post. You'll need to use Shortcode Block or Classic Block, as this plugin isn't Gutenberg friendly, but it does have many features.
The videos can come from 4 different sources, have assorted methods of embedding, choice of aspect ratios, are fully responsive and the plugin is in use by 10,000+ sites.
Feeds for YouTube
wordpress.org/plugins/feeds-for-youtube/
Pick from list, gallery or grid as you embed a responsive YouTube feed gallery on your pages and posts. It'll inherit your theme styles for easy styling, is light, fast and can pull in multiple feeds as it displays video, channel and galleries of YouTube videos.
A premium version enables favorites lists, carousel slider mode, filtering, search and scripted actions that means you can add behaviors after it.
YourChannel
wordpress.org/plugins/yourchannel/
Another 10,000+ install-base plugin, YourChannel can handle YouTube single videos, channel videos, playlists and is responsive – even for the free version.
Upgrade to premium and you can have search, custom playlists, video comments and too much more to list. View the comparison chart to see if you want or need any of the premium plugin features:
plugin.builders/yourchannel/#compare
Multipurpose Embeds
Some of the plugins above can do more than one thing, but few can do everything. For that, you'll need a WordPress YouTube plugin that's built to do it all, such as:
Embed Plus for YouTube
wordpress.org/plugins/youtube-embed-plus/
Being able to add videos to pages and posts using the Gutenberg block editor or classic editor is an awesome start. Combine that with the ability to add video, channel gallery, playlist gallery, YouTube livestream or YouTube premier, and you've got a nifty bit of kit.
Grid-based responsive playlist and channel galleries mean that visitors can spin through lots of thumbnails as they browse for videos to watch via your site page or post. Continuous play? No problem. Livestreams? Automatically selected if the channel you've selected has a livestream active. Premiers? Easy peasy.
There's no point wondering why 200,000+ sites have this plugin installed – it's the one to beat, powered by dozens of drool-worthy features, rated highly, updated frequently and supported well.
Can you tell this one is a favorite? Ha, of course!
Did we mention there's a PRO (paid) version of the plugin that offers even more? Oh, there is. Caching, lazyloading, YouTube chat, OpenGraph and Google SEO optimizations, deleted video alerts – and more. It may not be a necessity, but the feature list of the PRO version is just that much more impressive.
Video Marketing Plugins for WordPress Not on YouTube
As a site owner, or marketer, who has the joy of working with a WordPress-based site, you're lucky – there are plenty of plugin choices to make your video marketing life easier.
Before going YouTube only, think back to the last time you were on YouTube, surfing videos and made a purchase directly from something you saw on YouTube.
Now think back to the last time you saw a video on a site, blog, ecommerce site, online shop, other social network – and you made a purchase.
Odds are that 99% of the time video influenced your purchases when they were shown on some site – and you probably won't recall whether it was a YT video, Vimeo or other site that was embedded into a blog or ecommerce site.
What's this mean exactly?
– Most people buy from sites because they watch videos embedded from somewhere.
– Most people have no idea where the videos are hosted and really don't care.
– Some people do buy from video sharing sites, though more people buy elsewhere.
– You don't have to commit to YouTube – other video sites can be equally effective.
Why Use Non-YouTube Sites for Video Content?
1. Different sites feature different kinds of content. TikTok and YouTube have some overlap, but not much given their combined 2.8mil monthly visitors. If you want videos from TikTok, use videos from TikTok.
2. You can upload original video content to multiple sites. If you're trying to make money by having people watch your videos (the ones you made yourself), then uploading them to multiple video sharing sites makes total sense.
3. You can embed the video content from multiple sites (produced by you or someone else or both) on your site. There's nothing stopping you from embedding some videos from YouTube, Vimeo, DailyMotion, etc, etc, all on your site, even on the same page or post. Technology exists (WordPress plugins) that will enable you to add a single video from each, a gallery from each, feed lists – limited only by your desire and how long people are willing to wait for these pages to load.
What WordPress Video Plugins are Available for TikTok?
Instead of tens of thousands or hundreds of thousands of users, like a popular YouTube plugin, a popular TikTok embed plugin might have 1,000+ users. A solid choice for TikTok embeds plugins includes:
Quadlayers TikTok Feed
wordpress.org/plugins/wp-tiktok-feed/
With the simplicity of using shortcodes, mobile friendly, fully responsive, able to use TikTok feeds and tags, setup of the TikTok video plugin is quick and painless.
What WordPress Video Plugins are Available for Facebook Video and Live Video?
You'd think there would be hundreds of plugins freely swimming about for easily embedding Facebook Video and Live Video in a WordPress site. If there are, they're all hiding well, because instead, you'll find a handful.
There are some paid plugins across various markets. There are some free plugins that handle multiple sites, but are difficult to find on wordpress.org. There are even free embed plugins right on the Facebook developers site. If you want free, easy to use and easily found – you're not going to be 100% happy.
A Facebook video embed plugin for WordPress:
Embedded Video Player Plugin
developers.facebook.com/docs/plugins/embedded-video-player/
Scroll down to the WordPress section and check out their install steps. It's a bit fiddly.
Why does Facebook make it painful to embed video content on your blog?
Because they don't want people staying on your blog to consume "their" video content. Facebook has billions of monthly users. They own the social space by drawing people to Facebook and keeping them there with everything from Marketplace to political posts, special interest groups to personal feeds, games to horoscopes. There's more ways to spend time on Facebook than you can shake a stick at.
The marketing angle is simple. You'll post your content and videos on Facebook and draw people to your page/feed there if you can't easily do it on your own blog.
What WordPress Video Plugins are Available for Instagram IGTV?
There's a reason you'll be hard pressed to find WordPress plugins that let you embed the video of others in your WordPress blog. That's because it's not allowed by Instagram. This situation may change at any time, so don't take this as a forever declaration.
Having 450,000,000+ monthly viewers, IGTV is popular and controlled by Facebook.
There are ways of embedding your own videos onto a WordPress site, but you'll have to rely on the directions of sites like Cramer Imaging.
What WordPress Video Plugins are Available for Vimeo?
In addition to some of the YouTube plugins listed above that specifically say they support Vimeo, there's also wildly popular multipurpose plugins like:
Smart Slider 3
wordpress.org/plugins/smart-slider-3/
Smart Slider 3 works with Vimeo as well as YouTube and has 600,000+ sites running it, for good reason.
This super-slick slider does everything but make espresso. The PRO version does even more. Many slider and layer types. Many templates. Many features.
It's hard to go wrong using Smart Slider 3 for embedding Vimeo and YouTube videos.
What WordPress Video Plugins are Available for DailyMotion?
When you can't find a specialty plugin designed to complete a single task well, sometimes you have to turn to a multifunction plugin to get everything done. Not all these types of solutions are going to be free.
If you want DailyMotion video embeds so you can tap into the content found on DailyMotion (and the reason some 100k+ visitors go to DailyMotion to view videos, you may need to consider paid plugins or multipurpose plugins.
Videography
videographywp.com/
The clever logo is a clue that the Videography author(s) spend some effort to come up with smart solutions, like WordPress plugins that let you embed videos from DailyMotion, Vimeo and YouTube throughout your WordPress pages, posts or even WooCommerce products.
It's not free, but the features make it worth consideration.
EmbedPress
embedpress.com/docs/embed-dailymotion-videos-wordpress/
There's no messy embed codes with EmbedPress. Get the video URL and add to EmbedPress, then voila – you've got DailyMotion video on your WordPress blog.
EmbedPress taps into 75 different sources, making it the most massive video Swiss Army Knife in the video marketer toolkit. 10,000+ users say this is a good choice by continuing to use the plugin.
The fact that you can also embed Facebook video, Google Maps and Docs, images, documents, PDF's and a slew of other content you probably haven't even thought about using is reason enough to consider EmbedPress above many other options.
$39 for one site. $99 for unlimited sites. There's a lot of functionality for the money. There are free ways of accomplishing a lot. Then again, how much is your time worth?
Conclusion
The choice of WordPress plugins for video marketing comes down to a handful of variables:
1. Which services will you be using (just YouTube, another or several)?
2. Which ways will you be displaying the videos (gallery, slider, single, sidebar widget)?
3. Which types of videos will you be displaying (single, channel feed, playlist, premiere)?
4. Are you okay with paid plugins (or just free ones)?
If you're using multiple video sites, multiple formats and want the flexibility of multiple types, just fork over the $39 and get EmbedPress. Otherwise, pick the option that best fits your circumstances. There are plenty to choose from listed above – all in use by thousands of happy site owners.