Why Is It Easy to See That E-Commerce is Speed?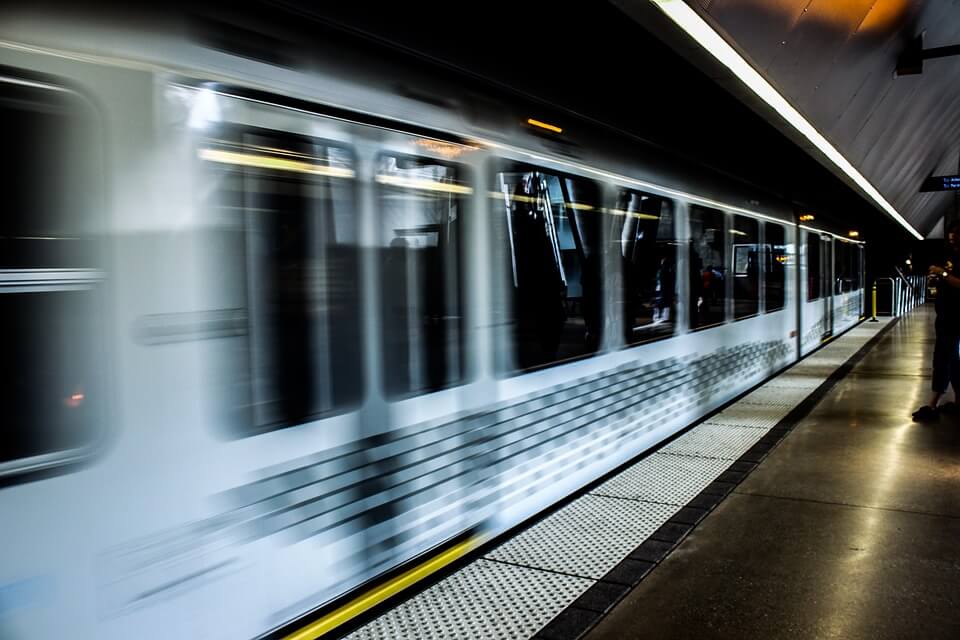 Speed is essential to e-commerce success. That means, more and more, that speed is central to business – as indicated by recent statistics on e-commerce and, specifically, m-commerce (mobile e-commerce). RealTruck.com is one example of better revenue arising from a mobile focus.
The shocking impact of 100 milliseconds
Why is the e–commerce market increasingly important?
With m-commerce trending, we shop on the go
Smart m-commerce and other continuing 2017 trends
Speed and the mobile app: RealTruck.com
What can you do to accelerate?
Business is all about prioritizing – and so much of success depends not on understanding that something is important to business but on understanding how critical it is when compared to other potential investments. For instance, we can all agree that speed is critical for online sales. However, we may disagree on just how valuable boosting your company's speed is.
The Shocking Impact of 100 Milliseconds
Speed has become more prominent of a factor as studies have been released demonstrating just how pivotally it impacts revenue. Amazon was one of the first organizations to do research on the connection between performance and conversion rate. The company's 2006 study, "Make Data Useful," found that a 100-millisecond slower page load equated to a 1% reduction in sales.
According to 2016 figures from eMarketer highlighted in Women's Wear Daily, here is how the top 10 US ecommerce retailers would be affected by a 100-millisecond delay, in annual losses:
Amazon.com – $792.68 million
Wal-Mart Stores – $134.84 million
Apple – $120.00 million
Staples – $107.00 million
Macy's – $48.29 million
The Home Depot – $42.67 million
Best Buy – $37.80 million
QVC – $37.22 million
Costco Wholesale – $36.18 million
Nordstrom – $26.99 million.
Why is the E–Commerce Market Increasingly Important?
To better understand just how large the e-commerce market is, and how much it continues to grow even today, let's look at stats from the US Census Bureau (noting that these figures are adjusted for seasonal variation but not pricing fluctuations). In the third quarter of 2016, ecommerce represented an estimated $101.3 billion in United States retail sales – a 4.0 percent rise over Q2 2016.  Overall, retail sales hit $1.2125 trillion – up 0.9 percent over Q2.
These upward bumps may seem small or insignificant, but what's particularly eye-popping is the growth over the course of the year. "The third quarter 2016 e-commerce estimate increased 15.7 percent (±1.9%) from the third quarter of 2015 while total retail sales increased 2.2 percent (±0.7%) in the same period," noted the Census. "E-commerce sales in the third quarter of 2016 accounted for 8.4 percent of total sales."
With M-Commerce Trending, We Shop on the Go
M-commerce is responsible for the vast majority of recent e-commerce growth.
The 2016 Mobile 500 study, highlighted by Mark Brohan in Internet Retailer, found that m-commerce, mobile online shopping, was growing at almost three times the rate of general e-commerce. At the time of the analysis, the magazine reported that m-commerce accounted for about one-third of all online sales (29.7% of online sales vs. 24.6% of them in 2014). The grand total for m-commerce rose from $75.03 billion to $104.05 billion between 2014 and 2015. We'll get into a couple of supporting reports below.
Part of the reason m-commerce is becoming increasingly prevalent is simply that more people own tablets and smartphones. In fact, an October 2015 report from Pew Research Center found that almost two-third of American consumers (68%) own smartphones, while close to half (45%) own tablets. The smartphone use has almost doubled from its 35% adoption rate in 2011.
This growth can't continue forever, explained Monica Anderson of Pew. "Smartphone ownership is nearing the saturation point with some groups," she said. "86% of those ages 18-29 have a smartphone, as do 83% of those ages 30-49 and 87% of those living in households earning $75,000 and up annually."
Although the growth in m-commerce won't continue forever, it's clearly now at an all-time high – with the basic findings of the Mobile 500 project echoed in other research. Gartner has forecast that by 2017, half of online sales dollars will come by way of m-commerce. As of 2015, the industry analyst found that smartphones and tablets represented 22 percent of revenue.
Finally, on November 14, 2016, comScore released its finding on m-commerce for the third quarter of 2016. The analyst found that total e-commerce sales amounted to $84.3 billion – fully one-fifth of which was through smartphones and tablets.
"While we're still experiencing a pronounced channel shift from desktop to mobile spending," Adam Lella of comScore clarified, "spending on both platforms has been strong throughout 2016, which generally bodes well for the upcoming season."
2017: Smart M-Commerce and Investing in Experience
Jennifer Polk of Gartner commented that certain sectors had more of an incentive to move fast on mobile – both on the functionality and promotion fronts. She noted that big-box stores don't have to be as focused on m-commerce because they rely more on the in-store experience. Nonetheless, updating of credit card processing standards in 2015 to combat fraud meant that retailers had to revise their point-of-sale (POS) software. Many of those updates also more broadly facilitated mobile transactions.
Companies that are working on building their m-commerce, which should be the vast majority of retailers, should create cross-departmental teams so that better path-to-purchase and post-purchase can be achieved for mobile consumers. One item that should be addressed is mobile wallet support.
Furthermore, just like the m-commerce projection above, Gartner also expects half of the innovation financing that was allotted for product upgrades in 2015 to be budgeted instead for user experience (UX) by 2017. Gartner had stated in 2015 that nearly nine out of ten (89%) firms would list UX as their central competitive differentiator by 2016.
"In many industries, hypercompetition has eroded traditional product and service advantages, making customer experience the new competitive battlefield," advised Gartner research director Jake Sorofman. "This is no truer than in durable consumer products markets, which face disproportionate commodity pressure as consumer access to pricing and product information via search and social channels undermine brand loyalty."
The extent to which differentiation can be maintained through product and business model development is limited, since the market is so competitive in terms of that general innovation. That's why almost three out of every four businesses were spending more on UX in 2015 than they did in 2014.
Speed and the Rise of the Mobile App
As the prominence of e-commerce and m-commerce continue to build, speed is a variable against which success can be measured with an increasing degree of accuracy. It isn't easy, though: in 2014, Forrester reported that performance was the #1 challenge for companies in improving their UX.
Pixlee director of product marketing Andrew Higgins described why speed is such a top priority. "[A]s companies continue to innovate and add new technologies to improve and differentiate their eCommerce stores," he said, "speed remains a top concern and criteria to evaluate new platforms."
Speed and the Mobile App: RealTruck.com
RealTruck.com, which was listed as #295 in the 2016 Mobile 500, has profited from focusing more on m-commerce. Between 2014 and 2015, the company's m-commerce increased to $18.0 million, a 107% improvement.
RealTruck.com has been gradually simplified and functionally optimized over the years for users accessing via smartphone and tablet. Its mobile site makes it easy to search for and buy parts based on a truck's make/model, year, and other parameters – so that there are effectively numerous ways to find each product.
What Can You Do to Accelerate?
One simple and effective way to accelerate your business is to switch from shared hosting to a VPS backed by solid state drives – offering better speed by foregoing moving parts. At KnownHost, our Managed SSD VPS packages offer enterprise-grade hardware running on SSD drives for optimal performance. Check out our Managed VPS plans.