Assessing the Relative Importance of Live Chat for Your Website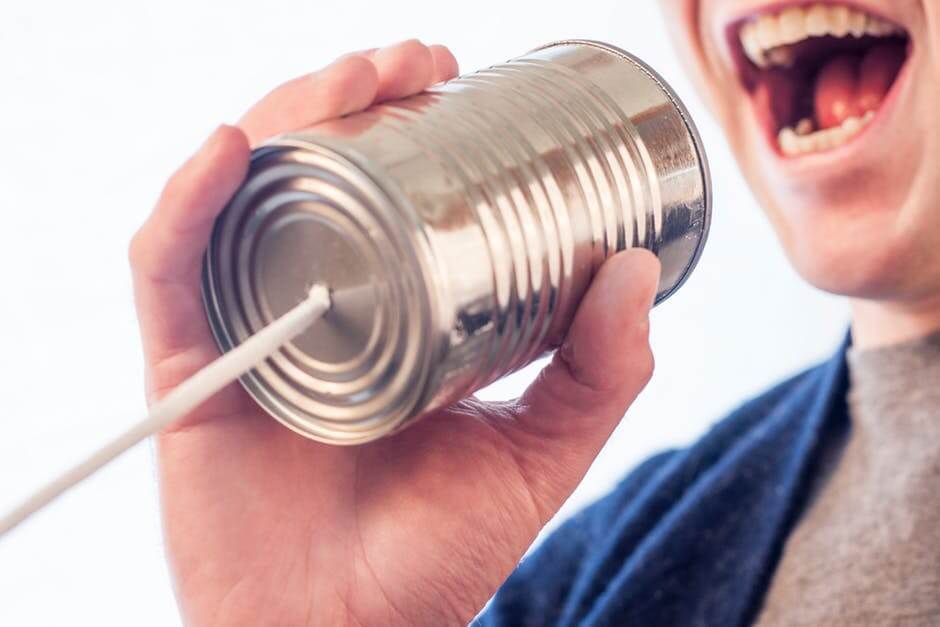 How do you build stellar support into your website? Live chat is one proven way to engage prospects and facilitate ongoing customer satisfaction. In this article, we review statistics for the effectiveness of live chat and discuss common reasons why websites choose to adopt it.
If you have spent a lot of time on the Information Superhighway, chances are that you have made use of live chat from time to time. It's often a fast way to get answers without having to jump onto a phone call.
Every business has to prioritize, though, when it comes to setting up systems – there will be overhead and maintenance and decisions to make, so you want to know it's a priority tool for customer satisfaction. Let's take a look at this topic.
How Important is Live Chat? (Statistics)
To understand how key live chat is to delivering customer service the way your customers want it, here are a compelling array of curated live chat statistics:
Loyalty / Retention: You may think that live chat is an optional form of contact that customers could use "in a pinch." In reality, customers actually favor it over other avenues of interaction – with 63% of customers noting that their likelihood of going back to a website rises when they see that live chat is available. (Forrester)
Satisfaction: The amount of assistance that you can deliver through live chat can be quite simply measured in how pleased customers are after using it. The feature has tested at 73% customer satisfaction. That beats out all other customer service channels, with satisfaction scores of 44% and 61% for phone and email. (Econsultancy)
Top-of-Mind: Everyone knows e-commerce is all about the first impression (especially when customers are so incredibly impatient: while the average customer will at least spend a few minutes in a physical store, 55% will leave your site within 15 seconds). Data actually shows that simply seeing live chat will improve your odds with customers, with 44% saying that it is one of the most fundamental tools for shopping online. (Zendesk/Zopim)
Availability: Live chat creates a faster resolution of customer problems. The majority of customer inquiries made through the tool are successfully answered within just 42 seconds. And note that answering questions faster isn't just about that individual's experience but the fact that it frees you to move on to assist other customers. (Zendesk/Zopim)
Speed: Customers want to get their problems resolved so they can get on with their day. Because of that, the nearly instantaneous issue-resolution allowed by live chat is the reason why 79% of customers say they favor it. (Econsultancy)
No hold muzak: People like the real-time access that is offered to them through live chat without having to wait for help on a phone line. That's why 42% of consumers said that avoiding phone hold time is one of the most important factors in why they like live chat. (Zendesk/Zopim)
Why Do Websites Implement Live Chat?
Above, we were essentially looking at market-research data on live chat to get a sense of why consumers want it. Now let's look at it from your side… What are some reasons that businesses choose to adopt a live chat service? Here are five:
#1 – Convenience
Well, businesses like live chat because of its value to their customers. Key to that is the idea of immediacy or convenience. Live chat allows the customer to get the information they need or make whatever changes without having to jump to a phone call or social media, and without having to wait around for the reply to an email.
Brian Honigman of The Next Web notes that when you start talking with customers directly through the product page of your site, you increase your chances of hitting on their hot buttons and improve their trust of your brand since they know help is just a click away. Like blog articles and informational videos, live chat is another way to answer the 80% of questions that customers typically ask and then address their unique situation as needed.
Live chat is typically framed in terms of its ability to help customers with their concerns and problems, but there is also another main function: advice. For example, an online fashion boutique might provide advice to help a customer find clothing items and accessories that suit their interests and style.
#2 – The bottom line
A live chat environment can be used to reduce the costs of phone support and reduce employee task time. Custom-made neon sign marketer Lior Levin pointed out a couple of chief ways that live chat saves money:
Lowers the entire cost of your contact center by minimizing the average expense of communication.
Makes your system more efficient and keeps you from having to recruit more agents by training your current team to handle more than one chat concurrently.
When your customer service staff is not tied up on the phone so much of the time, they are able to shift from one chat window to another, minimizing the wait in comparison to phone support.
#3 – Differentiation
We all want to stand out in our industry as one of the top brands, but competition is a given for just about any vertical. You need to get noticed.
Live chat allows you to center yourself on your customer's specific buying journey throughout the sales funnel. In his best-selling book, Guy Kawasaki talked about enchantment as a way to transform relationships and scenarios. Live chat is one way to enchant your customer through the value that it provides them.
Research from Forrester Consulting found that live chat more than triples the chance a customer will place an order because the feature gives them a more immediate and intimate way to get in touch with you. Specifically, "https://www.ama.org/Documents/how-b2b-marketers-leveraging-live-chat-increase-sales.pdf" (This link is offline) the study revealed a 305% ROI after implementing paid chat services.
#4 – More sales
You don't just want to satisfy your customers, of course. You need sales. Marketers on blogs and forums often link live chat to higher sales numbers. The evidence, the preponderance of evidence, for the effectiveness of live chat has in fact been established for many years, according to a Forbes article. The piece gave the example of a household-name banking brand that scored a double-digit improvement in conversion rate and increase in customer satisfaction ratings after they implemented live chat in 2008.
The basic idea, from a sales perspective, is that you are hand-holding the customer as needed and ushering them through the sale if anything is standing in the way. By providing this directed guidance, you can get better control over important metrics such as your bounce rate and abandoned shopping cart rate.
#5 – Ideas to refine your system
Looking at your data throughout your site and social channels lets you know how you can fine-tune your company. One of the functions of live chat software is that it is continually accruing transcripts as questions are answered. These transcripts will show you:
Top pain points
How fast you are able to provide help on average each month
Current strengths and weaknesses of staff
How the customer feels about your brand.
*****
Support is fundamental to online success. You need it for your customers, just as you need a strong hosting infrastructure to power your site. At KnownHost, live chat is just one way that we connect with our customers and solve their common and unique problems, offering advice as needed or desired. Chat live with us now about your managed VPS needs.