What Is Web Hosting?
Web Hosting is the utilization of servers to provide a service which allows individuals and/or organizations to place a business website, eCommerce store or personal website onto the Internet. A web host provides a set number of resources on their server which allows other computers or devices to access your website by various different methods of telecommunication. By offering a fully managed platform, KnownHost takes hosting one step further across many different services. What does this mean for you? It means that KnownHost is a full partner in your web hosting experience and we will stand with you every step of the way.
What Types of Hosting Does KnownHost offer?
There are a lot of different services out there to choose from. This may cause some confusion as you try to determine what sort of service you need. Let's go over some of the services that KnownHost offers and the type of website they may fit.
Shared Hosting
Shared hosting allows multiple websites to utilize a single server. Packages on these servers have an allotted amount of server resources such as CPU, RAM, Storage, inode and process limit. Our shared hosting uses cPanel with Cloudlinux utilizing account isolation. This allows your website to operate without being affected by other websites on the same server. We offer plenty of benefits on our Shared hosting such as Litespeed Webserver with LSCache, free SSL Certificates, imunify360 and patchman (available per account). Offering all of these services into our Shared hosting allows us to craft a premium product for our customers. We recommend starting a little higher, not just buying for cost, but buying quality hosting for what your website needs 6+ months from now as it grows.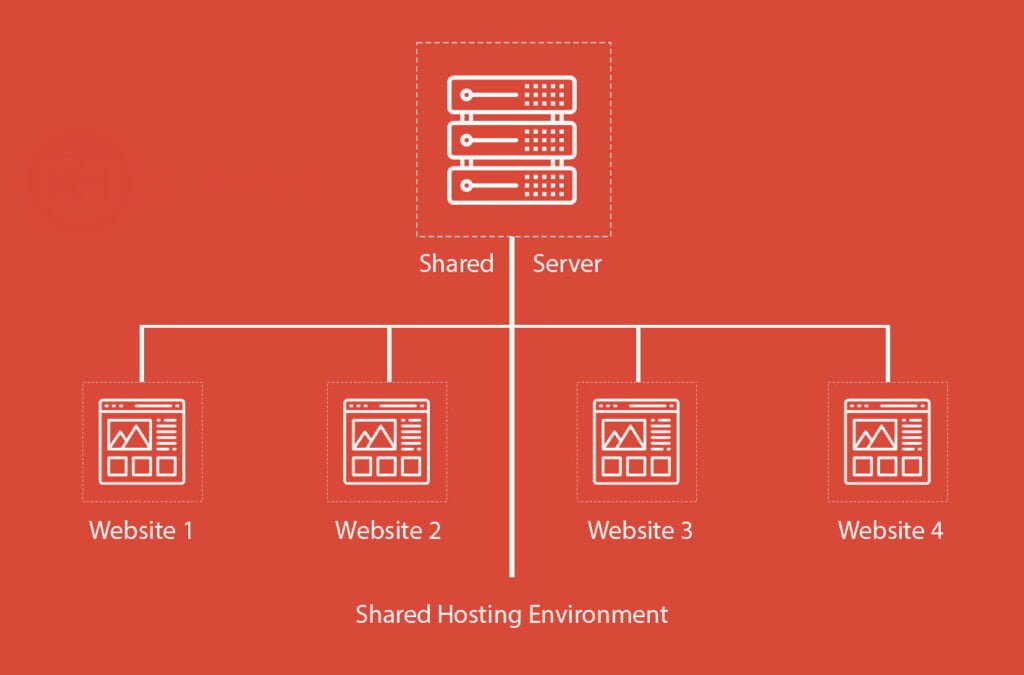 Reseller Hosting
Reseller Hosting is a flexible hosting package. A Reseller is perfect for those with multiple websites or businesses selling or wanting to sell hosting. Paired with Cloudlinux for account isolation allows for a Reseller to set their own limits for each of their accounts. A Reseller will experience the benefits of Litespeed webserver with LSCache, Jetbackup configurable backups, imunify360, free SSL certificates and a dedicated IPv6 for every site. Crafted to provide a premium experience for those wanting to host multiple websites or get into the hosting business.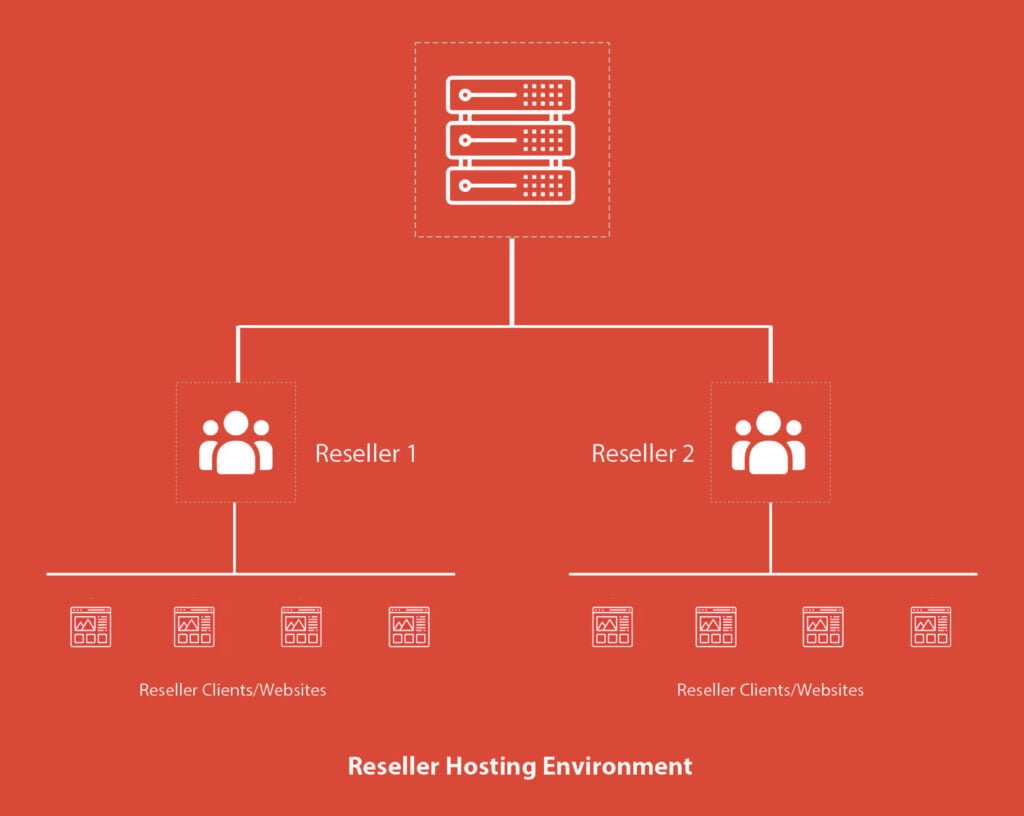 Semi-Dedicated Hosting
Semi-Dedicated hosting is also known as Virtual Dedicated Server (VDS). It is the middle configuration of the Virtual Private Server and Bare Metal Dedicated Hosting. Now, you might be thinking, How is semi-dedicated hosting different from the virtual private server? Let me explain. In the Virtual Private Server, the host allocates resources on the dedicated server depending on the virtualization. Furthermore, OpenVZ virtualization doesn't have any fixed dedicated resources; on the other hand, KVM virtualization has a fixed resource allocation of RAM and Disk Space. Generally, 99% of hosts have a set amount of restrictions on the KVM VPS too.
In Semi-Dedicate hosting, every physical resource assigned to you on the dedicated server is meant to be used 100%. Then, do I have any restrictions on using all the physical resources? Absolutely NOO! All the resources assigned to you are 100% dedicated for your personal or commercial hosting uses, and that's the beauty of semi-dedicated hosting. In simple words, you are renting of a small piece of land out of hundreds of acres on which you can do anything you want (Expect violation of TOS 😀 ).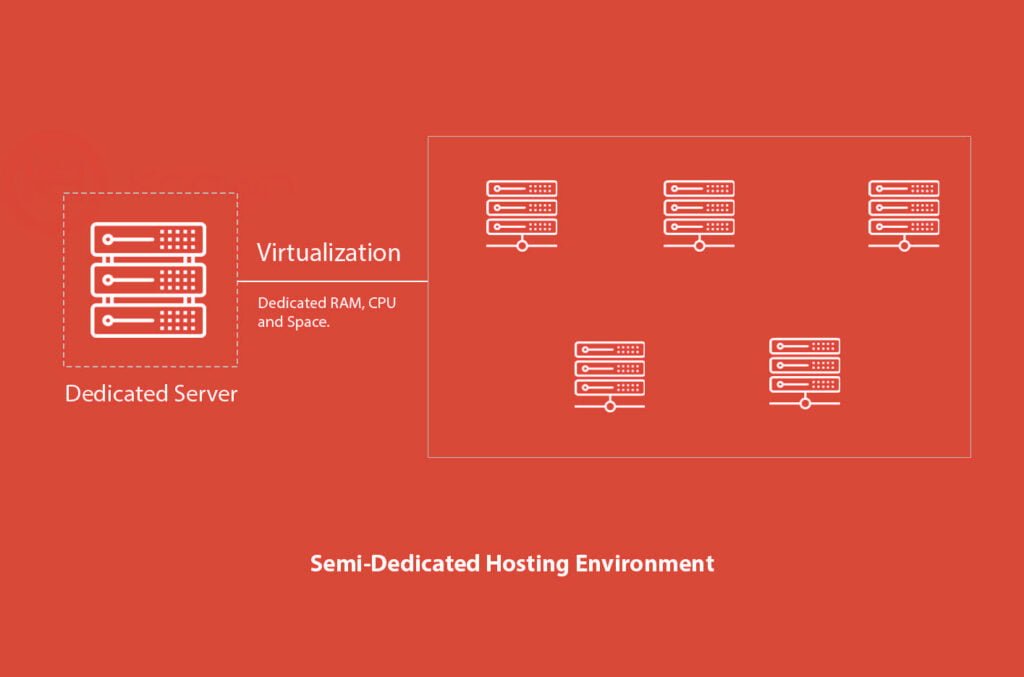 Managed VPS
A VPS (Virtual Private Server) is when a web hosting provider takes one or several servers and applies a virtualization method(OpenVZ) that utilizes containers so that it can have several servers within it, each of which can run its own operating system and can be rebooted independently. With a VPS, each has its own allocation of the physical resources such as disk space, CPU, RAM and premium bandwidth with the freedom of having your own control panel. Our VPSs are built on 100% SSD Storage infrastructure backed by a redundant and route-optimized network. The benefit of managed VPS hosting is that the web hosting provider is responsible for managing the server including system upgrades and configuration so you can focus on running your business!
NVMe Managed VPS
Non-Volatile Memory Express, popularly known as NVMe, is the next-gen storage solution. It is well-known for its speed and reliability. The traditional hosts offer the solution of either a typical SATA/HDD hosting or, for better performance, they offer SSD hosting. If you compare the SATA/HDD hosting with the SSD hosting, you notice a noticeable performance increase with the SSD hosting because SSDs have a better read-write speed.
NVMe hosting is the next-generation web hosting solution with a higher rate of read-write capacity than SSD VPS hosting. You can experience a 20x performance increase in the NVMe VPS hosting then the traditional web hosting services. In the managed NVMe VPS Hosting, you don't have to worry about any tasks related to the server, from provisioning to customization; everything will be taken care of by the KnownHost. Our expert team secures, monitors and fixes any problem at the server level 24x7x365 days. Sit back, focus on the sales and let KnownHost manage your NVMe-managed VPS hosting.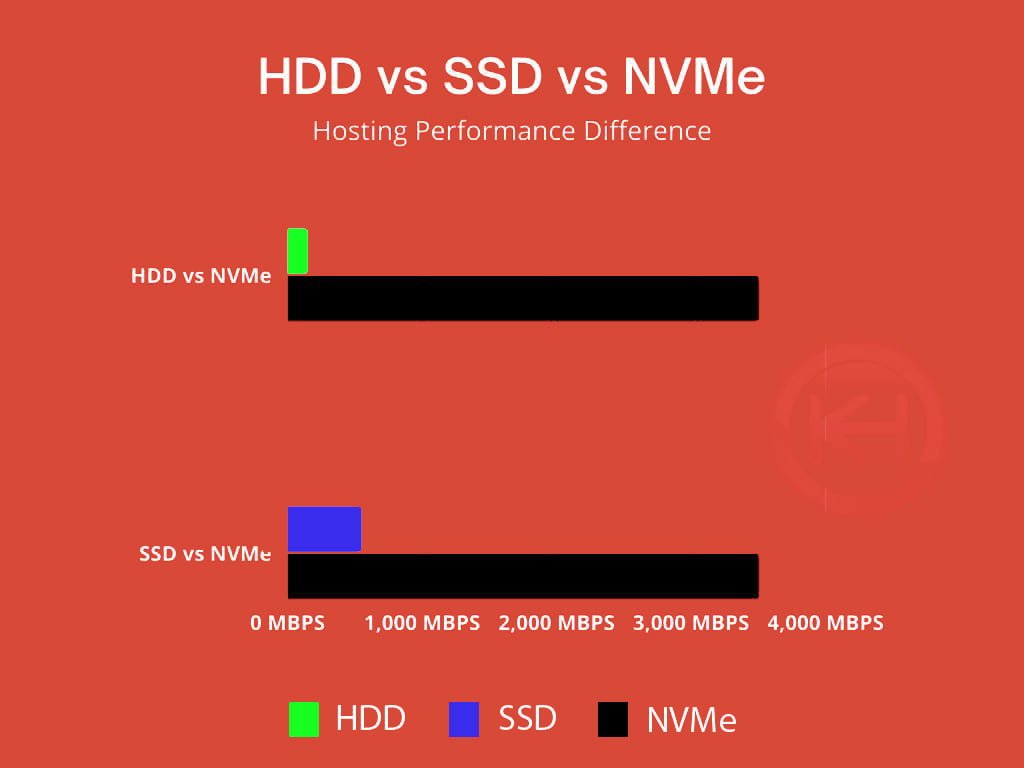 KVM Cloud Servers
A KVM (Kernel-based Virtual Machine) is another type of VPS (Virtual Private Server). KnownHost KVM Cloud Servers operate on an OpenStack cloud platform. This provides full virtualization(not containerization) that is built on storpool distributed storage with enterprise-grade hardware that allows us to provide redundancy while offering the performance that KnownHost is known for. KVM allows you to operate your own operating system with additional benefits compared to your traditional VPS, such as the ability to use your own kernel version. Not only does KnownHost offer managed cloud servers, but now you can experience an unmanaged KVM Cloud Server on KnownHost's excellent network backed by our rock solid infrastructure.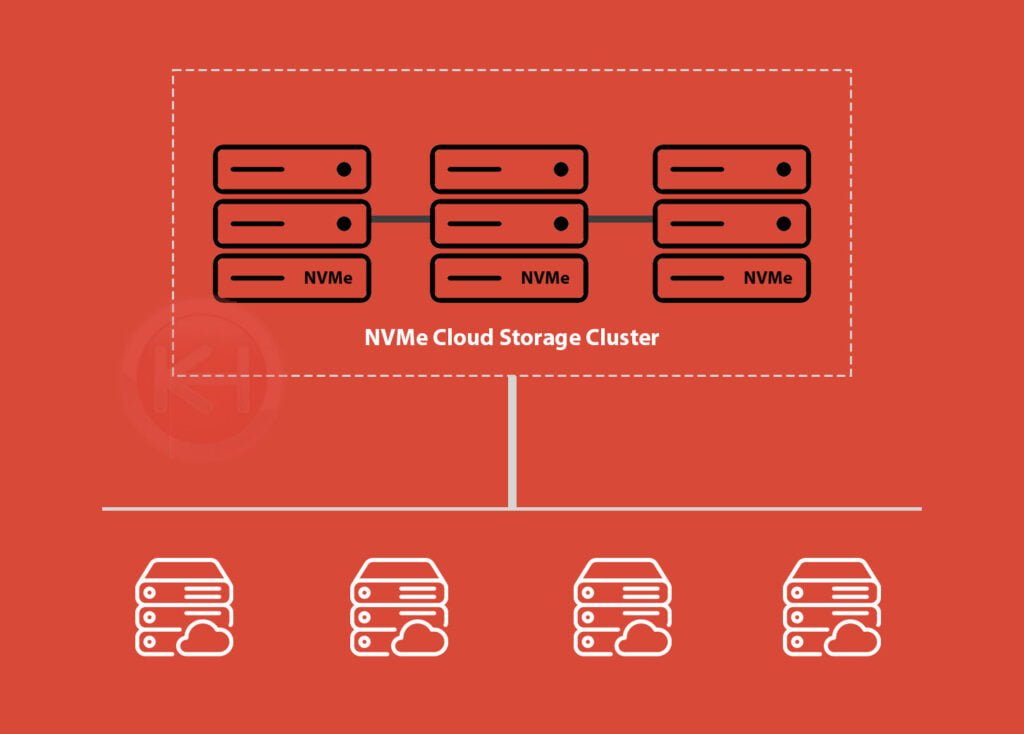 Dedicated Servers
A dedicated server is a bare-metal server with its own dedicated resources available in various builds for your use exclusively. Dedicated servers can be setup for long term growth of your business or performance for your new application. We only utilize enterprise-grade hardware on all dedicated server provisions. Dedicated servers allow additional features such as software/hardware RAID on top of all of our offered software additions; Litespeed, LSCache, Imunify360, and Cloudlinux, this allows us to help build the best platform for any scenario. KnownHost dedicated servers are housed currently only at our data center in Atlanta, GA.
Managed WordPress Hosting
Managed WordPress Hosting is a specialized web hosting service only for WordPress-based websites. WordPress is considered as #1 used, versatile, and customizable content-managed system (CMS). In the world, approx 40%+ websites are being deployed on the WordPress platform.
Can't I host WordPress on traditional web hosting services? Yes, you can host. The advantage of having specialized WordPress hosting is that; the node environment is meant to be handled only the WordPress-based websites. All the server-level tweaks are being made considering the WordPress-based website so that you can take advantage of speed and performance. KnownHost's WordPress Hosting has a feature of staging, backup solutions, and fully managed support which retains your website awaken day & night with the most 100% uptime guarantee.
Conclusion
We have been operating since 2006, and it's been over a decade; we are still providing standardized, reliable, and round-the-clock support to our customers. KnownHost offers services from Shared Hosting To Managed Dedicated Hosting; if you think of it, we have you covered! If you have any custom requirements for your project, get in touch with our sales team today!
KnownHost offers 365 days a year, 24 hours a day, all 7 days of the week best in class technical support with Un-managed and Managed Dedicated Hosting. A dedicated team is ready to help you with requests should you need our assistance. You're not using KnownHost for the best web hosting experience? Well, why not? Check with our Sales team to see what can KnownHost do for you in improving your web hosting experience.