Understanding the Metrics – The Key to Online Success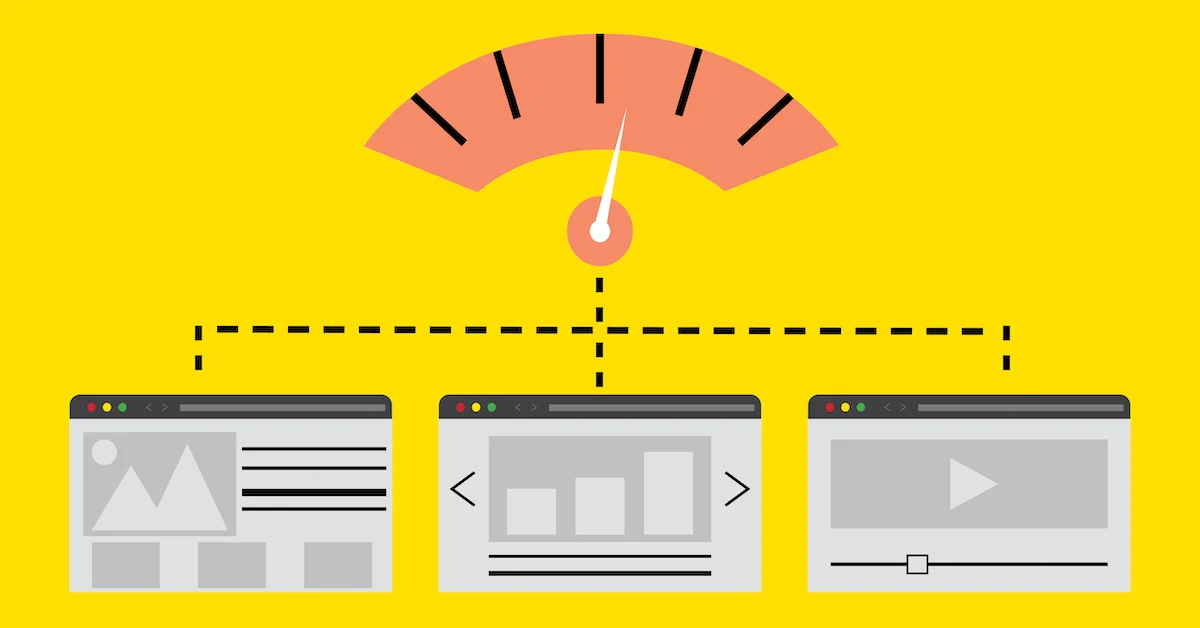 Updated September 2, 2020
Objective
Making sure your website is polished for your customers (and potential customers) takes effort and strategy. We all wish it was as simple as clicking a few buttons to make sure everything is optimized for perfection, and that our SEO rankings automatically took first place, but unfortunately that's not how the internet or the metrics work… Having a plan of action to create goals for your online success is a must.
The key metrics to take into account when analysing your website goals should include; content sizing, website speed, perceived speed, and type of content. Throughout this article, you will learn what each metric is, and how to make improvements to each that will allow you to achieve your objective.
Size
Obviously the quality of your website is crucial, but have you ever stopped to think about the quantity of content you're advertising? Because technology (and the internet) is ever-changing, websites are becoming more sophisticated than ever as developers add more and more content and graphics to their web pages. Each file on your site (i.e. image, video, content, etc.) is a different size, but when added together, this number makes up the page size as a whole. While images and videos play an important role to visuals on your website, they could be hurting your site speed. It's important to remember to compress your images and text by using helpful resources like tinypng and to avoid unnecessary content including custom fonts and long videos.
Speed
As we discussed in our previous article ('Website Optimization For The Modern Marketer…') website speed is one of the most (if not the most) vital keys to online success. "Site speed has a direct impact on several metrics, including search ranking, bounce rates, page views, and most importantly, reader retention, satisfaction, and conversion." We can't stress enough how important the speed metric is to your overall digital strategy and online success. Specifically, speed has a major impact on SEO rankings whether on the desktop or mobile version of your site. Google looks for your site's quality score, and most importantly, overall user experience and conversion using the 'Lighthouse 6' updates. Overall, slow websites will have a low conversion rate, a high bounce rate, and a low number of pages per visit which is unacceptable for websites looking for superiority over competition.
Perceived Speed
Dating back to centuries past, the term 'Above the Fold' is still relevant in modern advertising. This term was derived in the 1400's when the first newspapers were printed, and refers to the attention grabbers/headlines that are on the top half of a folded newspaper. Obviously websites do not have a physical fold, but when a user is directed to your site, the first images, content, or videos they see are metaphorically "above the fold". After speed, visuals are the second impression left on prospective customers. Now that you know what the term means, use it to your advantage! While your audience is still looking at content above the fold, content below the fold can be slower to load. While this will affect your site speed, it won't impact user experience. Keep this tip in mind when figuring out placement of your bigger/smaller files when creating/arranging your content.
Type of Content
Whether your content is locally stored or remotely stored, knowing the difference and which option you should use can increase both the speed and size of your website. The benefit of a content delivery network (CDN) or 'remote stored' content is not (and should not be) for you. It is for your customers/online audience. When using CDN files – especially for substantial libraries, your users will receive a cached copy of the file from a physical location near them. Using a CDN minimizes the time your user spends downloading files. Remotely storing static files tends to be better for your users, and makes a difference in site loading time.
On the other hand, using locally stored content is preferred due to the pitfalls of using a CDN. CDN's oftentimes can lead to privacy issues, site errors, and security defects, whereas locally stored content is uploaded from the privacy of your own server. The main advantage of using locally stored content is having control over the content. You have the control to manage where the content comes from, and if it needs to be compressed/edited.
Conclusion
Juggling the demands of Google metrics, user experience, speed tests, and having a website that meets your needs can be challenging. Having a website is not something you can start and finish in one day, in fact, having a defectless website is something that will never be "finished". Even having a mediocre website involves meeting at least some of the demands that get thrown to website developers. These stipulations can oftentimes be tough, but start with the small adjustments and work daily to reach your website goals!