15 Reasons Why Your Website Needs a Blog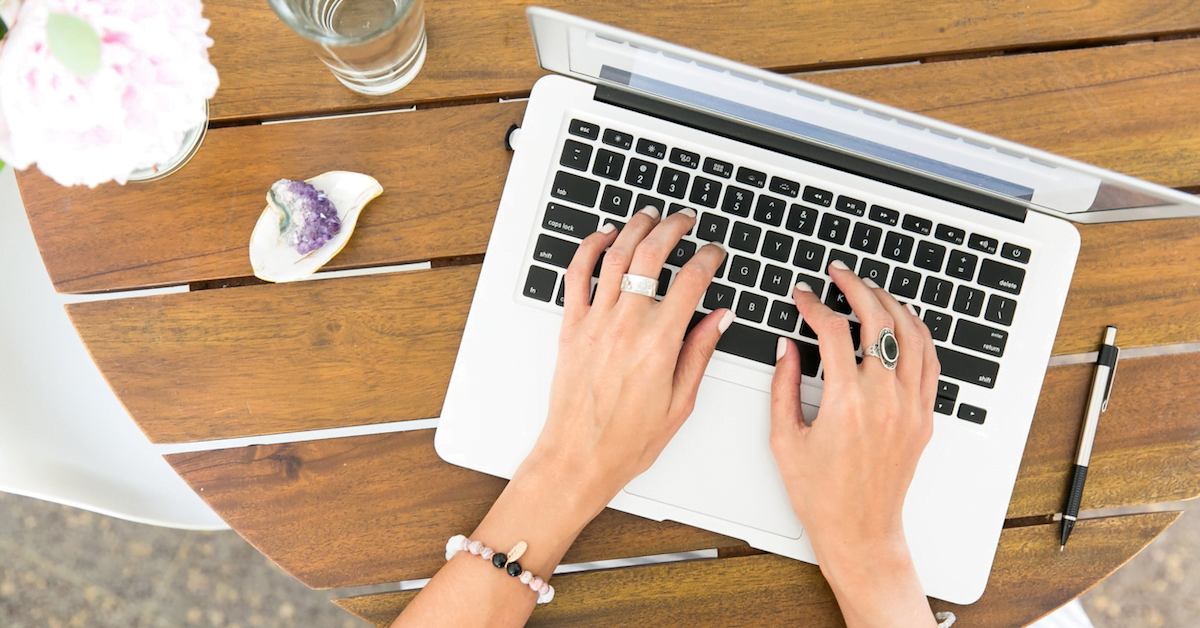 Updated November 4, 2020
Throughout this article, you will find out 15 reasons why your company needs to have a blog as part of your online presence as your business seeks to engage with customers, grow the subscriber base, increase trust and push top line revenue upward.
The glossy "brochure" side of a business website has a clear purpose – it's to put out the product (or service) value proposition, resonate with user needs and provide a clear path to purchase. So, how does a blog fit into the overall content strategy?
We'll cover 15 different reasons business owners and marketers invest the time and effort into blogging. TL;DR – a blog makes financial sense for many different reasons!
Authority Building / Thought Leadership
Building authority and thought leadership requires taking on topics and writing at a depth (number of words) that often don't fit neatly into the glossy brochure side of a website. Whether they're called epic, skyscraper, evergreen, pillar or deep-dive posts, the fact of the matter is that taking on a topic and giving it thorough coverage is how writers, and sites, become known as experts.
The goal of blogging should be to provide useful information that readers can do something with, today, in the real world. In the case of this post, it's to spurn someone on so that they set up a blog on their site and get started writing.
Build Rapport & Trust With Clients via Storytelling
People buy from those they know, like and trust, period. Finding opportunities for readers to get to know the company, products and people behind the scenes are great ways of developing affinity. In getting readers to see the shared values they hold in common with a brand, a blog can leverage storytelling in showcasing their successes and illustrating those things held as important.
The greater the affinity someone has with a brand, the more likely they are to make purchases, to spend more and stay customers for longer, particularly since it costs 5x more to acquire a customer than to retain one.
Content Marketing for List Building
The fact that email marketing delivers a 4,300% return on investment is reason enough to focus on email list building and use that list to drive top line revenue. Using a website blog as the primary content marketing channel means that high quality, deep-dive content can be used to attract email subscribers.
There are many other reasons for pursuing content marketing, but attracting subscribers provides fuel for a successful email marketing program.
Conversions to Sell More Stuff
Using a blog to sell products and services is probably the most overhyped reason to blog. Yes, you can sell stuff by blogging. No, you shouldn't try to make your blog exclusively a channel to promote your wares.
A blog is most successful when it provides value to readers. The less you ask for in return for reading your blog the more likely you are to build affinity, trust and a lasting relationship. In short, don't burn your bridges by screaming, "Sale. Sale. Sale." throughout your blog.
It's great to occasionally throw in a special sale offer, giveaway, promotion, discount or incentive for people to open their wallets. But don't make your blog into that annoying salesman that calls on the phone and instantly gets hung up on.
Meeting Expectations
Sometimes you do what needs to be done because it's expected of you.
Ever visit a website where the copyright year in the footer is 2, 3 or 5 years out of date?
Ever look for a company Contact Us details in search of their phone number and address, but you can't locate them?
Website visitors expect companies to have a blog. It doesn't have to be updated 10x a day. It doesn't have to spell out secrets like cold fusion. It does need to have original content and have had blog posts published fairly recently.
A cold dead blog is just as bad as no blog. Either way, visitors think it's a ghost town. No one goes to a ghost town in search of solutions to their problems.
Explain Product Use Cases
The main pages on a website are designed to gain the attention of visitors, explain the primary value proposition of the offerings and do it using hard hitting writing (not lengthy, verbose text-heavy prose). It really is like a glossy brochure.
A blog, on the other hand, can be used to illustrate how a product or service is used in particular use cases. When you've got a range of different ways something can be used to make life easier, save money or otherwise benefit the buyer, assorted use cases can explain the assorted applications without trying to be everything to everyone all in one go.
Improve Marketing ROI
Companies that blog have noticeably higher marketing ROI than those who don't.
Marketing ROI is derived from each of the other 14 reasons your site needs a blog, so be sure to check each and every one of them out before deciding against embarking on a blog.
If you want to boost marketing results, you need a company blog.
Keep Customers Updated About News, Product Updates & Events
Social media is great at updating your audience about happenings with the company, latest news, events you'll be hosting or attending, new products, product feature updates and much more. Email is also great at updating people. However, social media posts are only seen by a fraction of your audience, even those who follow you won't see every update you share.
Email, although effective, will only reach those who have subscribed, meaning your messages won't be seen by everyone you want to reach.
In an ideal world, a company will make announcements via blog posts, share them socially and then include mention in email newsletters. This multi-channel approach is how you get the greatest coverage in reaching customers, prospects and brand fans.
Lead Generation
One of the top revenue generating activities associated with blogging is in lead generation.
Rather than trying to immediately convert readers into buyers, a blog can be used as an effective lead generation tool that attracts prospects by illustrating the positive results found from using the products or services of a company.
Some use a blog for demand generation, by showing the problem that people may not realize they've got. Others use it for lead capture, by offering to tell more about the solutions available to a problem they know they are experiencing. Lead generation is all this and more. Use the blog to inform, tease, offer free information and get insights about who is interested in what – perfect fuel for the sales team.
Localization Opportunities
If you've got a national, or global, audience, there can be differences in how a product or service fits a given geography.
Using a blog to geo-target an audience segment means that you can use those focused keyword phrases that wouldn't be appropriate on the general pages of the glossy website. It's the blog where you can talk about a state or city, along with your keyword phrases, which is essential if you're trying to attract searchers who have refined their searching based on their locale.
Localized searches are common among mobile users, with half of mobile users visiting a store after doing a local search.
Use the blog to drop in some local phrases, focus on a local market, give examples of local customers for the ultimate in targeted use cases. You'll always be able to use other locations in future posts without worry about overloading your site navigation or diluting your broad core message.
Sales – Staying Front of Mind / Front of Wallet
There are times when you'd like to just give people a nudge and remind them that you're out there, still the thought leaders, still the trusted name and still the ones who have the solution to their needs.
A blog gives you a chance to stay front of mind, which in turn helps keep you front of wallet, so that when it is time for someone to spend money, they remember that you're the one to call first.
Blogging doesn't have to be about making the immediate sale. Instead, simply providing content that is of value to them, is interesting to them or even humorous – all are ways of staying in front of the customer and providing that nudge they may need to keep you fresh in their mind.
SEO – Inbound Link Building
Thinking of a blog means thinking about how the world responds to the blog content. Publishing a great post that references other great content or is so good in its own right that it's worthy of being bookmarked, talked about or linked back to, is a post that's accomplishing many different positive achievements.
By getting others to mention your post, and link back to it, there is a search engine optimization value to the post. Attracting inbound links will build not just the post authority and trust but also the entire site authority and trust.
Create quality content and encourage backlinks from others – your search rankings will improve across multiple pages of the site.
SEO – Internal Link Building
Internal links are some of the most important links that you can possibly build while being the ones you have the greatest control over.
By adding more content weight to the site, each post gives you an opportunity to create contextually relevant links pointing to other key pages of your site that you want to boost in the rankings. Don't overdo it. In moderation, blogging to create internal links is a powerful tactic to improve other page positions in the SERPs.
SEO – Search Traffic Building
Experienced bloggers know that adding a blog to a successful website is much like going fishing and putting another line (with baited hook) into the water. Over time, as quality content is published, a blog will amass a growing number of pages which rank for assorted search terms.
Think of a blog as a giant magnet or every increasing funnel that can attract new visitors to the site and then be funneled over to sales related pages, email signups and other conversion paths, thanks to the use of well crafted Call To Action (CTA) pitches.
Social Syndication Opportunities
Rather than blasting out sales messages at every chance across the company social media channels, why not present a synopsis of new blog post content with a link inviting people to learn more?
By giving your social channels a healthy dose of interesting, non-sales related content, you're demonstrating a commitment to providing them items of value rather than ways of lightening their wallets.
Blog Options
Ask someone what blog they're considering installing on a website and odds are they're going to say, "WordPress" without batting an eye, largely because of the fact that WordPress powers about 1/3 of all websites on the internet.
WordPress is actually a Content Management System (CMS) that includes the ability for one or more people to publish and manage the publishing of content while readers can comment on content being published, thus making it a blog.
Other CMS's of note, that can also be considered blogs, but typically aren't thought of in that way, include Joomla! and Drupal.
Traditional self-hosted blog platforms include Pyro, SilverStripe, TextPattern, Jekyll, though there are dozens more free options available.
External vs Self-Hosted
You can install a blog or other CMS system on your website, like WordPress, and move right along.
The other option is to use an external platform owned by someone else, like WordPress.com, Blogger or even Medium, LinkedIn or Instagram.
The critical differences between hosting your own platform like installing WordPress on your own domain as compared to using a platform like Medium boils down to control and ownership.
If you're going to spend countless hours creating content, enticing visitors to come and sign-up, develop search rankings for many core terms – why would you want to give all of that to some other company?
Self-hosted blogging means you control the rights of ownership, editorial control and maintain the rankings that go along with it. External blog sites mean you've given this away to someone else, developing the value of their online real estate while you retain virtually nothing.
The choice is clear. Install a blog on your domain and never look back!
Conclusion
Now's the time to get started in blogging by installing your choice of blogging platforms on a KnownHost web hosting account. With Softaculous, you'll have access to dozens of CMS and blog platforms, all open source and free to use, available with the ease of 1-click installs.
Plans range from shared hosting at $3.47/month to Managed WordPress plans at $5.98/month, on up to reseller accounts from $6.97/month and managed VPS plans from $28.00/month.
If you're unsure about which hosting plan would best suit your needs or which blogging platform to install on your hosting account, be sure to ask our technical sales advisors who will be glad to assist.