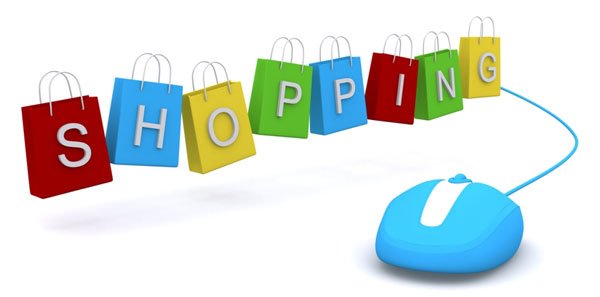 Shared hosting is not suitable for every website especially if you are planning on selling online. eCommerce websites and generally websites that have to do with selling goods or services should look for other hosting options like managed VPS or dedicated servers.
The reasons are many and these range from security, better performance and reliability. We did talk about the advantages of hosting wordpress on a VPS and also about the benefits of vps for small businesses and in this post we will explain specifically why online shops should NOT run on a shared hosting environment.
1. Limited resources
eCommerce websites usually have a lot of images, brochures, videos and the last thing you want is to be limited as to the amount of storage space you have on your account. Some many say that hard disk space is not a real issue since there are shared hosting packages which give you a lot of space but what they don't offer you is unlimited bandwidth.
Images and videos do take more bandwidth and once you get a few hundreds visits to your website and products it is certain that you will have bandwidth issues if running on a shared hosting environment.
 2. Your own SSL certificate
When running an online shop you definitely need to have an SSL certificate to ensure that your online transactions are encrypted. What is also important is to have your own private certificate and not share the SSL with other websites.
3.  Security issues
Perhaps one of the most important reasons of NOT using a shared hosting environment for online shops is security. Security is must stronger in VPS and dedicated server environments. On shared hosting, a vulnerability in one website also makes your website easier to attack.
4. Better performance
Many studies over the years show that the speed and performance of a website can have a positive or negative impact on shopping behavior. To give you a simple example, it is estimated that 40% of online shoppers abandon a website that takes more than 3 seconds to load (source).
To achieve that kind of performance you need to have an optimized website running on a VPS or dedicated server and on a good hosting provider.
5. You need to be ready for success
Even if your shop is still new and you are not making a lot of sales that does not mean that you shouldn't be ready for success. At some point your traffic will grow, sales will increase and you don't want to get into the migration process while a lot of people visit your website. If you are serious about your business and believe that it has potential then migrating (or even better) starting on a VPS is your best option.
6. You need your own IP
This is related to having your own dedicated SSL certificate but you also want to have full control on your IP for many reasons. With a VPS you get your own IP address which means you have more control over your destiny to help keep from having emails blacklisted etc. Your business (and domain) reputation is very important and you should take every action to safeguard it from any threads.
7. You need 100% uptime
When selling online you want 100% uptime and if this is not possible the least you can accept is 99.9% uptime. The only way to achieve this high number is to use a VPS on a hosting provider that offers SLA's for their uptime. Shared hosting providers (even if they are the best in the industry), they cannot guarantee you that they can keep your website up and running 365 days a year.
8. Instant support
VPS or dedicated server packages cost more than shared hosting packages and this is also the reason why you get better support. It is normal for companies to give more quality support and priority to their elite customers rather than ordinary customers.  When it comes to ecommerce stores, when you need support you have to get it instantly otherwise the delay may cost you customers.
So what is the best web hosting solution for online shops?
It should be clear by now that shared hosting solutions have many disadvantages when it comes to selling online and serious businesses should look for other more professional and trusted solutions (namely VPS and dedicated servers).
To make the selection easier for you, the best web hosting solution for an online shop is a managed VPS server. With a VPS you get almost all the advantages of a dedicated server (see also: managed VPS VS dedicated servers) but at a lower monthly fee. As your website grows you can add more resources to your VPS without encountering any downtime or distracting the user experience.