5 Apps for Better Business Bookkeeping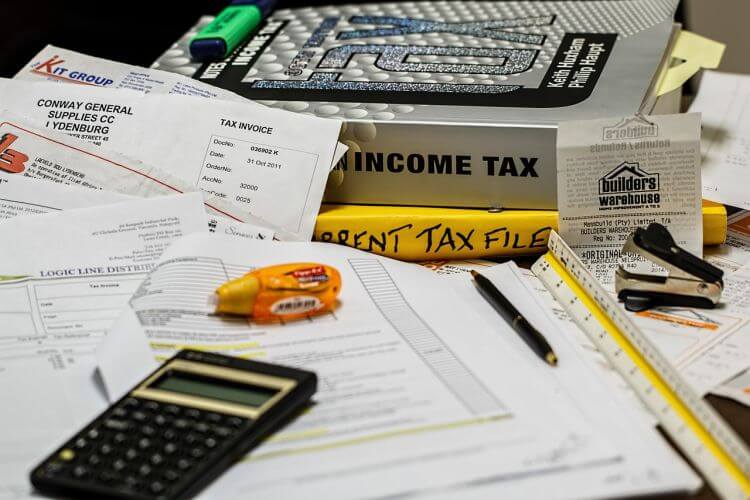 Updated June 5, 2019
Accounting software ranges from highly technical for propeller-beanie wearers only to outrageously simple apps that enables any small business owner to handle bookkeeping functions with minimal training and experience.  Read on to see our 5 recommendations – any one of which can help manage your business cash flow better than ever.
One great thing about accounting applications is that they allow you to automate the redundant tasks. This not only saves time but also eliminates potential human errors that arise from recording data manually. Accounting apps have a high degree of speed and accuracy and provide digital data in real time. What's more, the software eliminates the need for hiring a bookkeeper or assigning extra hours of their shift to take care of all invoices, books, and transaction. In business, time is money, and optimizing this process minimizes bookkeeping hours.
Accounting Apps
One of your biggest priorities as a business owner is to keep a close eye on your financial transactions, which is why it's essential to have the right application. You need software that helps you take care of your daily accounting tasks – tracking expenses, recording payments, reconciling transactions and invoicing clients – while it informs you of your business's financial health.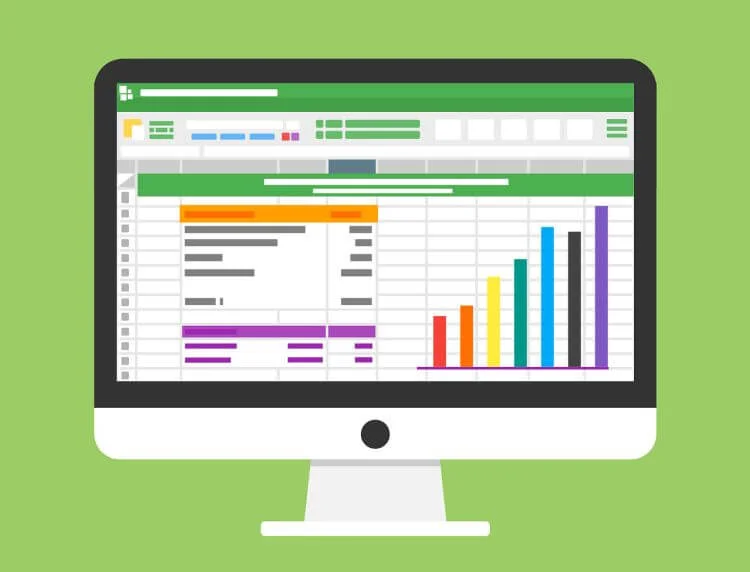 Here's 5 great choices to consider for your bookkeeping needs…
If you cannot afford to pay an in-house bookkeeper, then QuickBooks may be just what you need to keep your books in order. QuickBooks is a small business accounting software app that's used to manage expenses and sells and monitor daily transactions. You can use it to pay bills, invoice clients, file tax, generate reports for planning, and so on.
Main Features
With QuickBooks, you get to spend less time on bookkeeping and more time on your core competency. The software allows you to automate bookkeeping tasks – you can connect it to your credit cards, bank, Square, PayPal and other accounts and it will automate any transactions for you.
QuickBooks is designed to move around with a client for convenience. So, you can enter transactions, invoice clients, record expenses, send reports, etc., using your tablet or phone irrespective of where you are. The app automatically stores your information in the cloud and synchronizes it across all your devices.
Additionally, QuickBooks helps you to keep things organized in one place, so you don't miss a tax deduction. It stores records according to Financial Accounting Standards Board (FASB), making sure your books are balanced, and all monies are accounted for when tax time reaches.
QuickBooks also helps you to manage sales and income by creating invoices to monitor sales by customer. It also lets you keep tabs with what customers owe you by analyzing your Accounts Receivable Aging Report.
On top of that, the software allows you to keep track of bills and expenses by connecting your credit card and bank accounts to QuickBooks, so all of your costs are downloaded and classified. By managing your entire cash in- and outflow activities in the software, you can view vast reports that offer valuable insights into your business. The best part is that these reports are pre-built and easily accessible.
FreshBooks is a cloud-based accounting and invoicing software specially designed for solopreneurs and small business. It simplifies the financial management process and lets you communicate with team members, keep time, track projects and manage client invoices with ease. The software provides a simple, yet effective way to manage invoices, reports, time tracking and expenses. FreshBooks saves you time that you would otherwise use on painful number crunching. It also automates and smoothens the accounting process.
Main Features
FreshBooks provides an incredible invoice to payment features that can be instrumental to startups and small business. It allows you to monitor when a client opens an email so you can be sure it's been delivered. The software makes it easy to manage your billing history since it offers numerous tools to help you track the current and past invoices.
Payment management is also flexible because you can settle accounts with American Express, MasterCard, Visa or even PayPal. FreshBooks provides an efficient tool that streamlines cloud invoicing process, allowing you to collect payments without having to discuss with the client in person. It also makes it possible for you to automate recurring bills as well as bill clients in local currency.
In addition to that, the app makes charging fees much easier and provable, a process which can come handy when you need to dispute a payment. When you're not in the office, you can use its iOS or Android app to record your working hours – including each billable second. FreshBooks also lets you convert your work timesheet into an invoice and forward it to your customers. And thanks to the flexibility of its billing features, it's possible to set time tracking to a flat or hourly rate based on the project stipulations.
The software lets you and your staff to seamlessly work together to make sure that the job is done, targets met, and outcomes delivered as expected. Its project-based features are vast, including live chat, project status overview, task deadline, file sharing, client rate, and so on.
With FreshBooks, it's easy to generate financial reports with a few clicks – because it processes data that has already been keyed in. So, you can create profit and loss reports as well as come up with an expense report fast.
Zoho Books is full-blown accounting software that lets you manage your incomes and expenses, get tax-ready, automate your workflows, collaborate with employees and keep track of your finances. It is an intuitive accounting solution created for small and growing businesses to handle their finances and stay ahead of their cash flow.
Zoho Books is easy to use, simple and can help you make smart, data-based decisions. And since it's a pioneer accounting solution of a well-known software company, it removes any doubts related to support, uptime and security.
Main Features
One of the things that set Zoho Books apart from the rest is the fact that it negates data entry and lets you import all credit card and bank transactions, and classifies those as per the rules of your bank. This not only saves time but also ensures you are working safely according to all regulations.
The app allows you to generate customized messages for clients to pay on time and plan their frequency based on how you think would be suitable. It also comes with a range of interactive collaboration features that will make users more involved during payments. In addition to having access to their invoices and estimates, users are also able to make direct payments through their robust client portal. They can also accept or decline their quotes and even comment on the same.
You can log on the app and key in the amount of time you spent on any project; Zoho Books takes care of recording the expenses and invoicing clients about the same. This saves you a lot of time since operations are allocated as are supposed to, to those in charge.
Zoho Books lets you fill in tax liability and generate tax reports fast, ensuring your company stays tax ready at all times. It also allows you to monitor your inventory in real time, to manage the flow of goods to and from your business.
Xero is robust cloud-based accounting software with multiple accounting features, 700+ integrations, ample reports and unlimited users. Unlike other accounting software apps like QuickBooks, it has the modern UI and mobility of cloud-based software. Xero has so much more to offer for mid-sized to large businesses.
Main Features
Xero streamlines the process and gives you the tools to complete financial tasks faster. With this application, you can send invoices directly to clients. And since the app integrates with Stripe, PayPal, Square and other payment platforms, you can accept online payments. Xero lets you convert an estimate to an invoice with a few clicks, rearrange items on an invoice and even schedule recurring invoices by setting frequency, send date and end date.  There's also the automatic payment reminder to urge clients to pay on time, so you won't have to follow up manually.
As you create estimates and invoices, you can look at the number of items you have in your inventory, and if you err, a red pop-up box appears and warns you on the same. The software also lets you reorder inventory by creating and sending purchase orders, which you can later change to bills for invoices or bills for payments for your clients.
Xero streamlines the reconciliation process by aligning bank transactions to those you've keyed into the app. And thanks to machine learning, Xero matches only gets better with time. What's more, the software's Accounting and Invoices mobile app let you handle accounting jobs on the move. Thanks to the app, you can access your client and vendor contacts, view your cash flow, create invoices and reconcile transactions.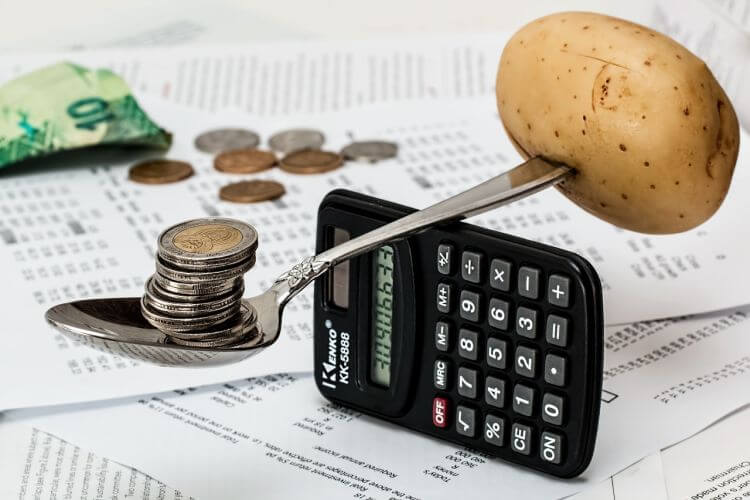 Sage 50, provides everything for managing accounting, payments and your team. It is perfect accounting software for small and growing business but is scalable to handle significant business accounting too. The app has standard accounting features, including account receivables and account payables: cash flow management and bill payments.
Main Features
The software can handle faster processing, features industry-specific functions and can be utilized by about 40 employees. It comes with the latest accounting tools, like module-level security and inventory management. You can also integrate options for credit card processing and payroll services to help manage your finances.
With the mobile app for BlackBerry, Android and iOS devices, Sage 50 gives you the freedom to work from anywhere. The software also works seamlessly with popular productivity tools like Word, Outlook, Microsoft Excel, and so on.
Additionally, Sage 50 allows you to send an invoice through email, monitor cash flow, and pay bills online. The app also comes with more than 100 customizable reports and financial statements for your convenience.
Conclusion
Whichever your preference, getting the right bookkeeping and accounting app to help manage your business is critical.  Every function could be done with paper and pencil, at a cost – time and accuracy.
Finding software that's easy and intuitive, that does the functions you commonly do day to day, and which can help you keep track of your financial situation at any given point in time – are all ingredients in a successful decision.
Eliminate repetitive rekeying.  Eliminate costly errors and forgetting to invoice or pay bills. Get on the ball and stay there!
Save even more time and money by migrating to a host that fits all your needs plus some! At KnownHost, we don't charge for setup. It's faster than fast – it's instant. Pay now, login now – simple, right?