How to set/configure Spam Filters in cPanel?
cPanel Spam Filters are powered by Apache SpamAssassin™; as per the configuration of Email Filters, you can set up the action taken if the configured condition gets true. In the Spam Filters, you can either categorize the received email in a separate Spam Box or automatically delete the email from the server.
---
1. Log in to cPanel using Username & Password. i.e; (https://yourdomain.com:2083 or https://yourdomain.com/cpanel)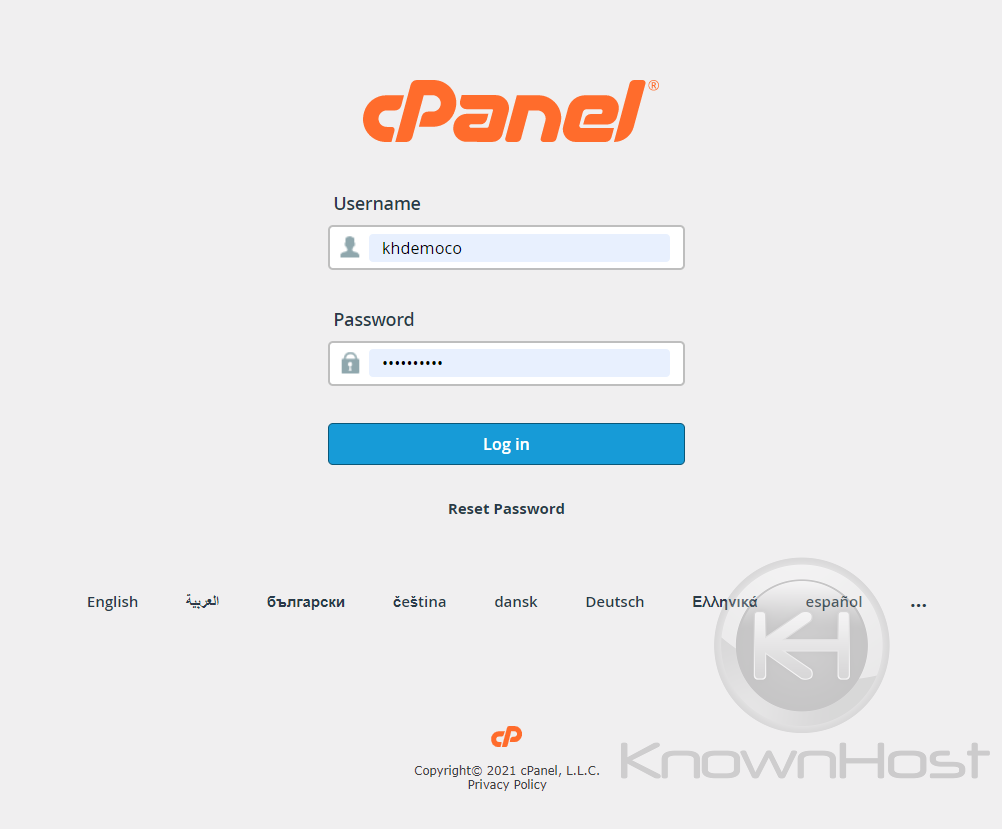 2. Navigate to Email → Spam Filters.

3. First, enable the option "Process New Emails and Mark them as Spam" and "Move New Spam to a Separate Folder (Spam Box)". By default, the spam score threshold is set as 5, every email of cPanel account receives will get scanned, and if the spam score exceeds the threshold spam score, i.e. 5, that email will mark as Spam and moved to Spam Box/Junk.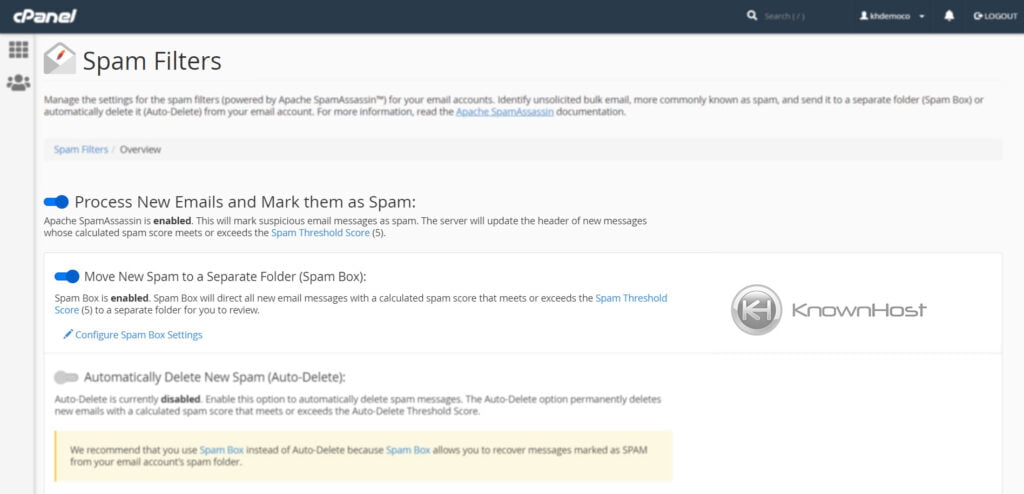 You can manage the threshold by clicking on Spam Threshold Score (5).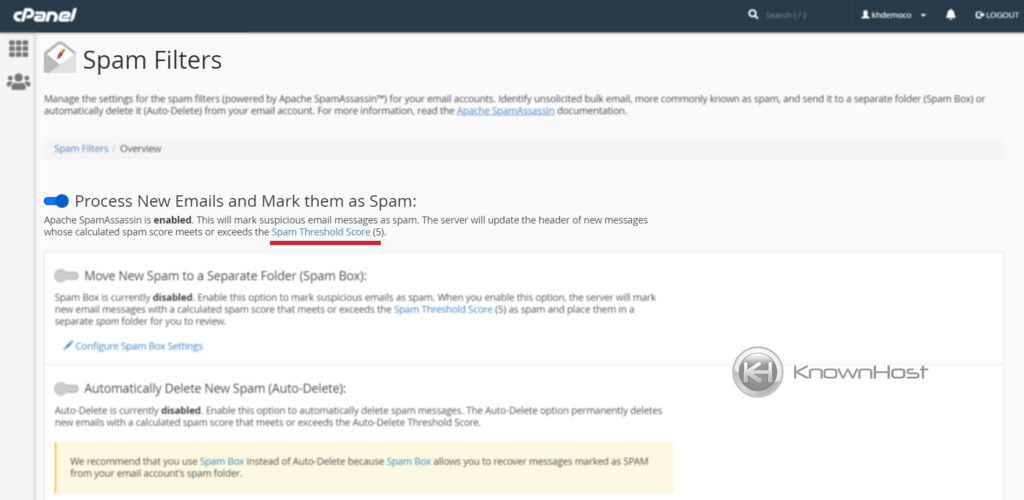 Select the new Threshold Score → Click on Update Scoring Options.

4. If you want to delete Spam Emails with more than a Spam Threshold score, enable Automatically Delete New Spam (Auto-Delete).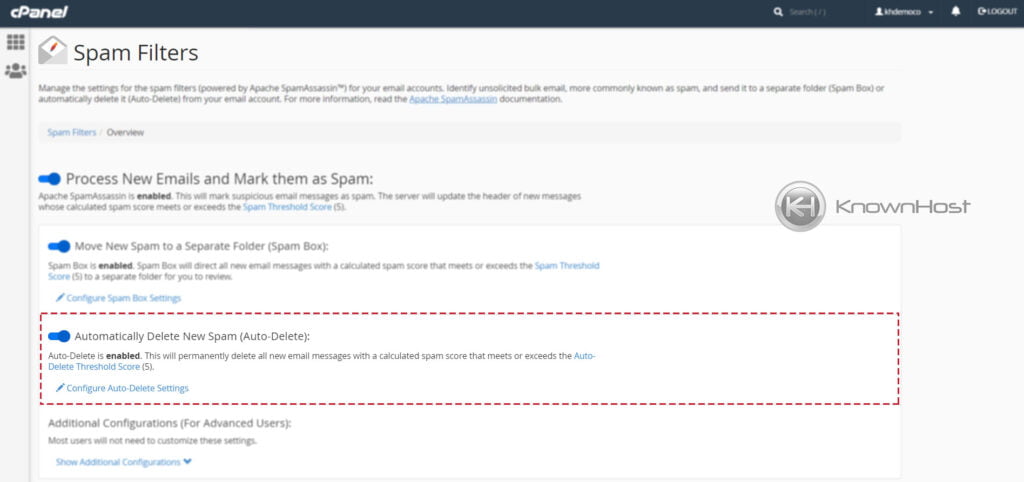 You can manage the auto delete threshold by clicking on Spam Threshold Score (5).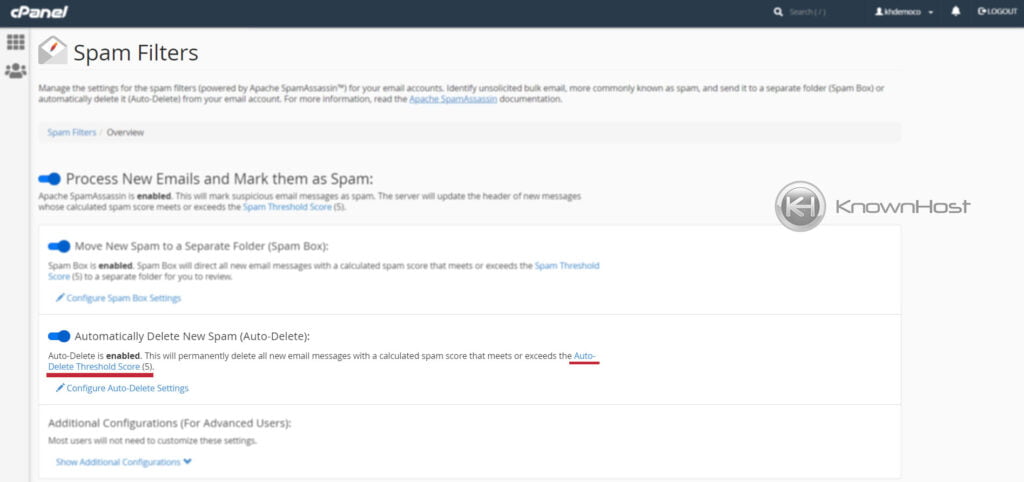 Select the new Auto Delete Threshold Score → Click on Update Auto Delete Score.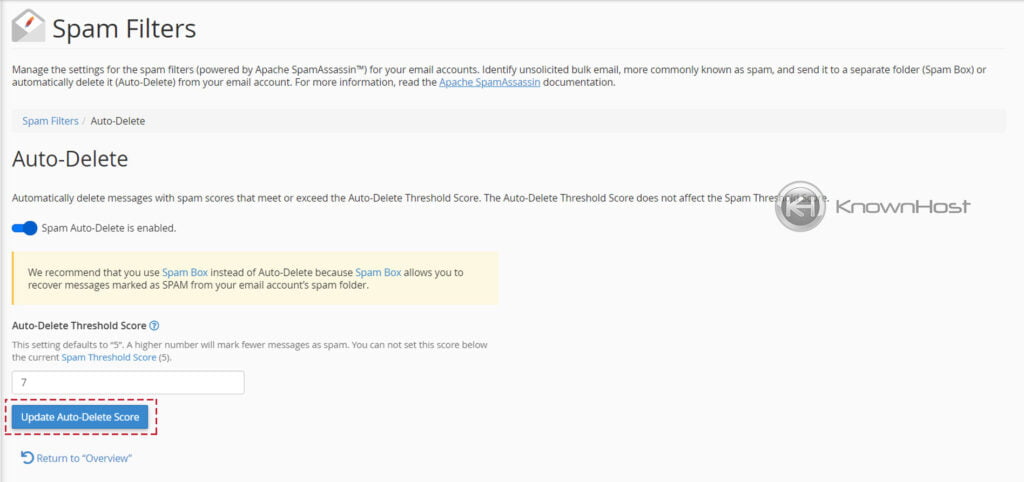 5. In Additional Configurations (For Advanced Users), you can find options to whitelist and blacklist sender emails. All the emails added in Whitelist will surpass the Email Filters, and all the emails added under Blacklist will be marked as Spam.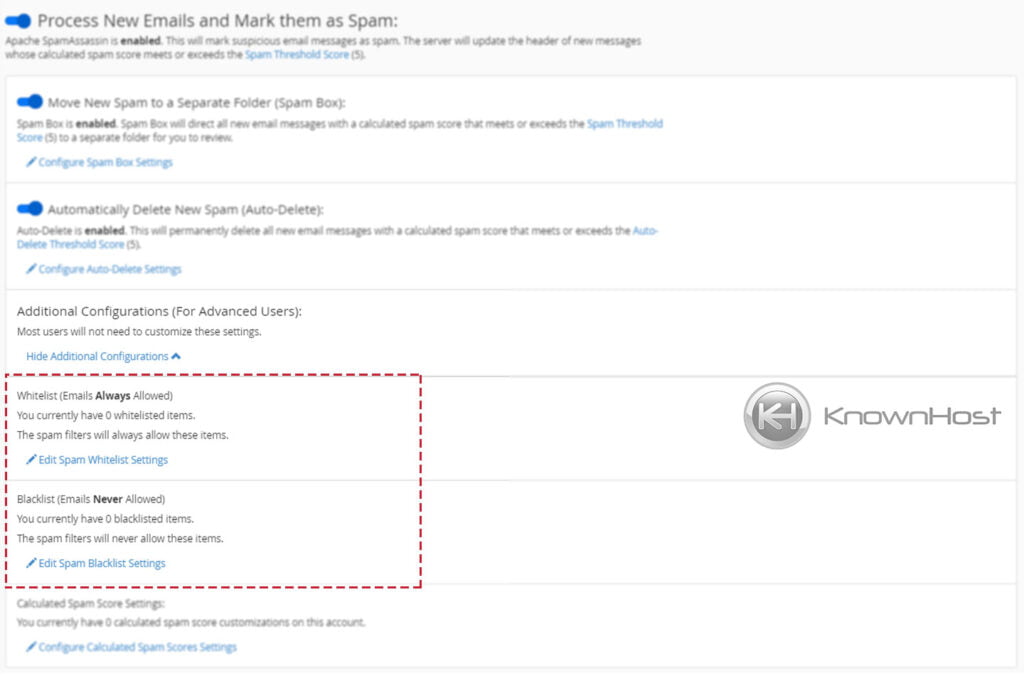 For example, let us add abs@kh-demo.com in whitelist. Click on Edit Spam Whitelist Settings.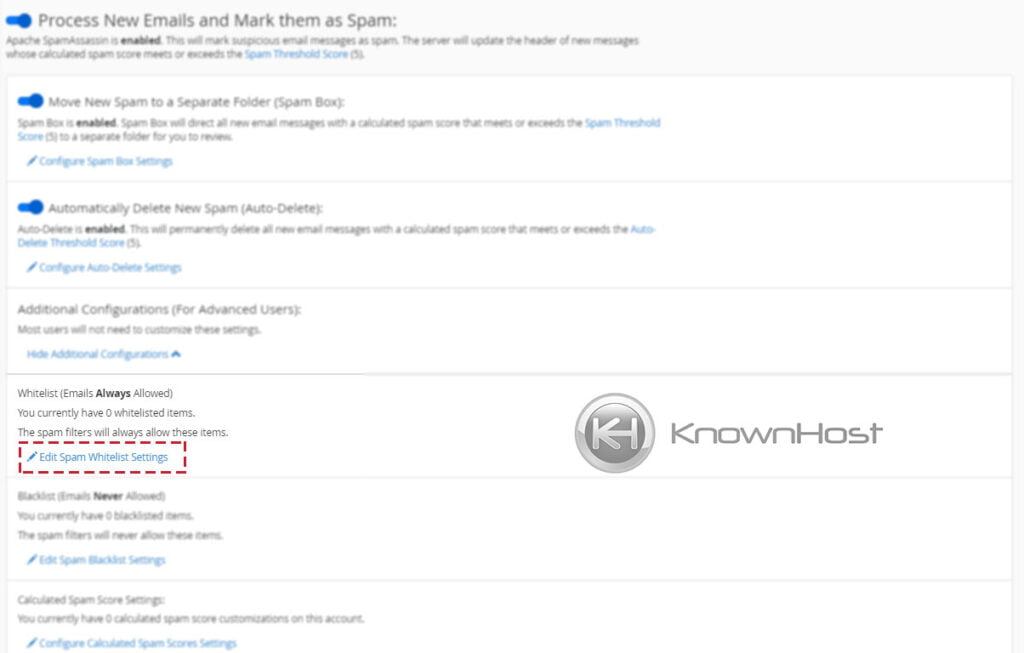 Now click on Add a New Item in "whitelist_from" item → Click on Update Whitelist (whitelist_from).
6. Also, you can configure the custom Spam Score Settings as per available parameters from Calculated Spam Score Settings.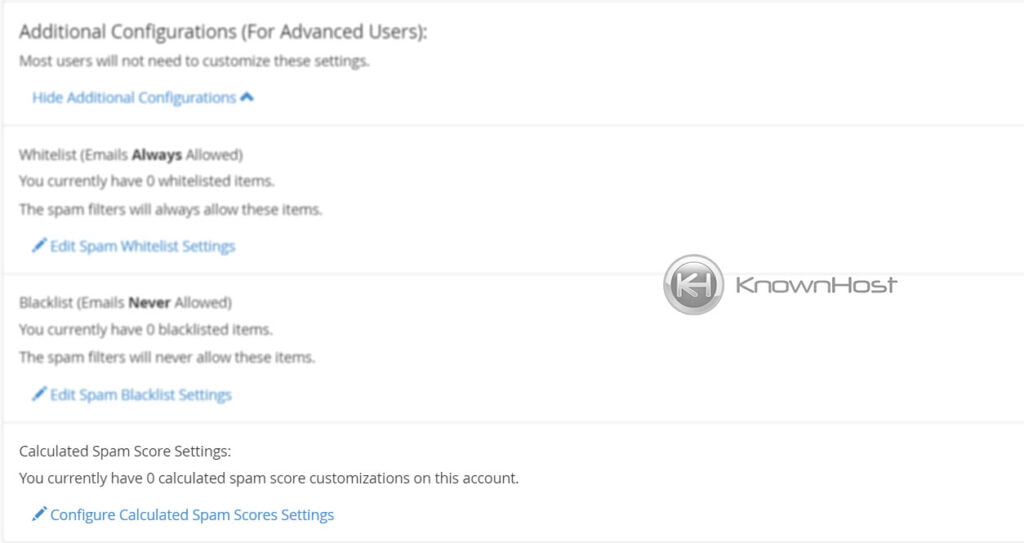 ---
Conclusion
Now that we've gone over how to configure Spam Filters in cPanel. One of the best available options to avoid unsolicited emails is to configure the Spam Filters. We have converted in-detailed information about how to configure spam filters in cPanel, and now you should be able to make the configuration as per requirements.
KnownHost offers 365 days a year, 24 hours a day, all 7 days of the week best in class technical support. A dedicated team is ready to help you with requests should you need our assistance. You're not using KnownHost for the best web hosting experience? Well, why not? Check with our Sales team to see what can KnownHost do for you in improving your web hosting experience.