Adding MailChannels to your KnownHost service
KnownHost offers the ability to allow for your unmanaged or managed VPS/Dedicated Server to have configurable options in regards to the licenses and services that we provide to our customers. All of this is handled through the My KnownHost Portal under your customers account.
Adding services to your current existing KnownHost server is rather easy and we'll go over the steps you can take to add the new MailChannels Email Delivery service to your existing server.
---
Sign into your My KnownHost Portal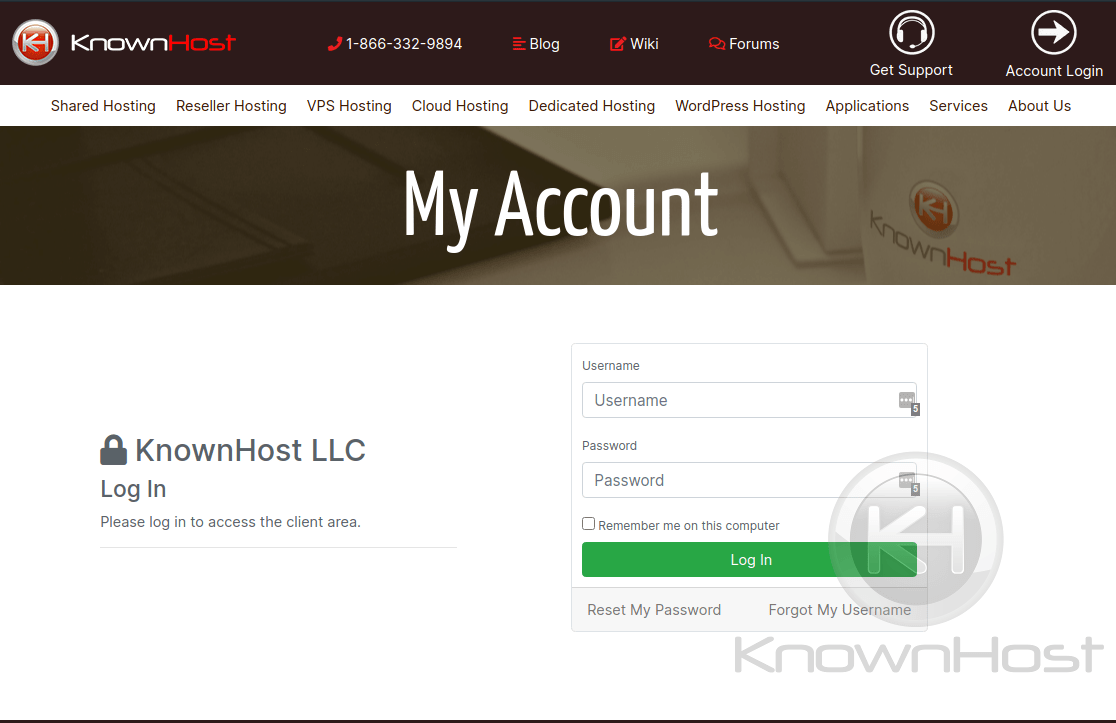 Signing in with your username and password
2. Click the service that you wish to manage — in this example we'll use 'demo.knownhost.com'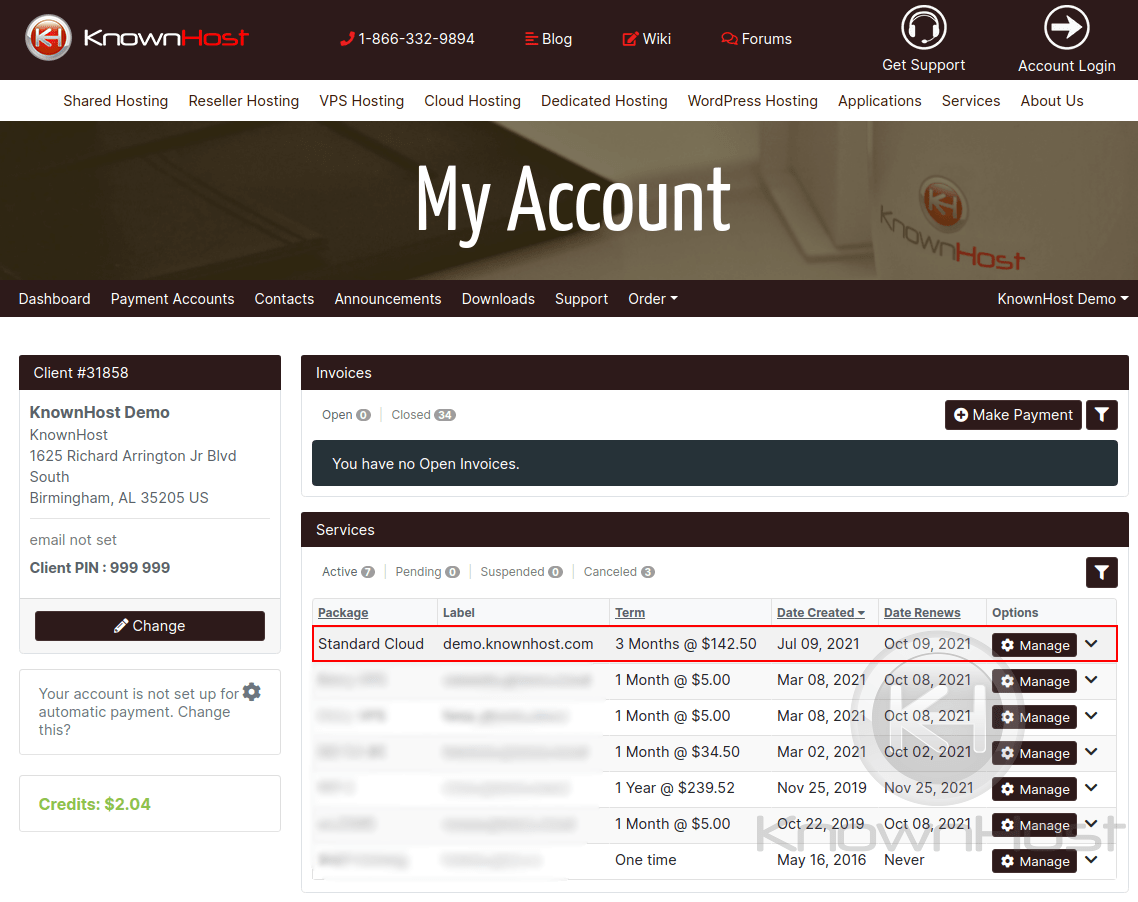 3. Within the service you're managing, you'll want to click the "Configurable Options" button. This allows us to make adjustments to the service addons and licensing.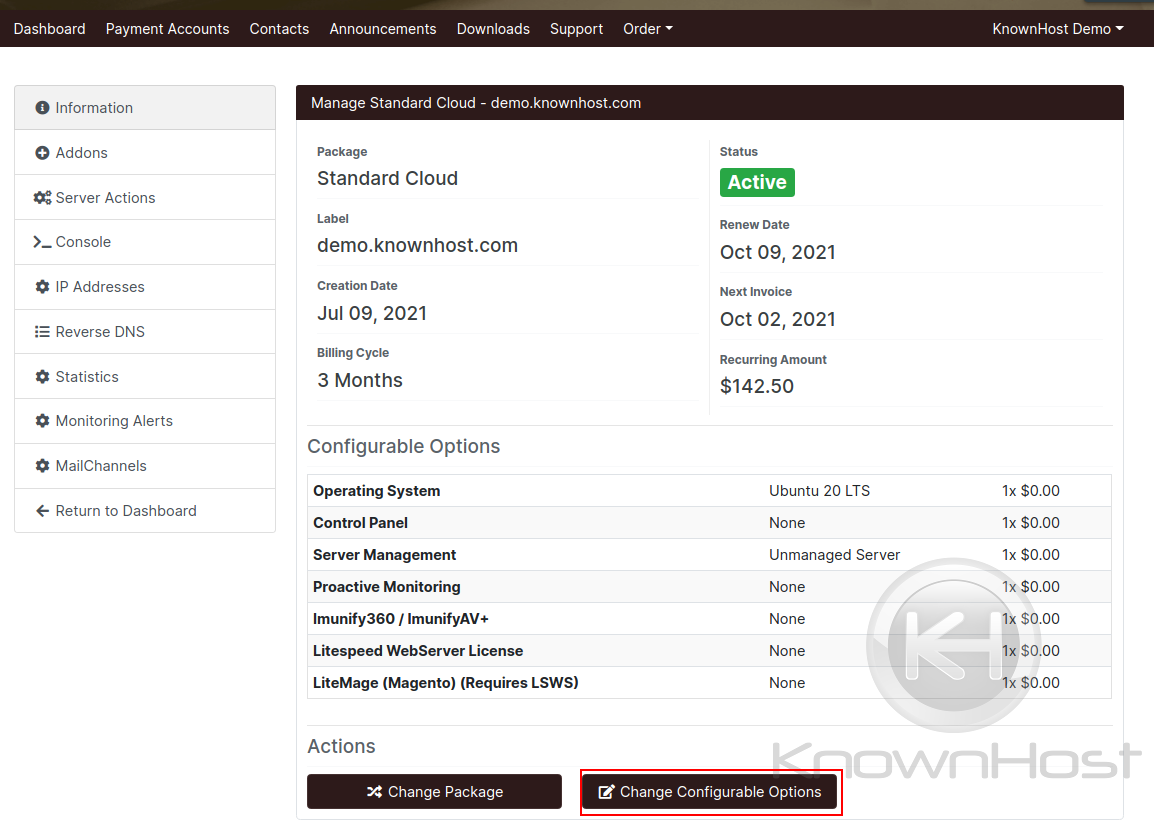 4. You'll see a list of configurable services and licenses available for your server service, you'll see that mailchannels is at the bottom.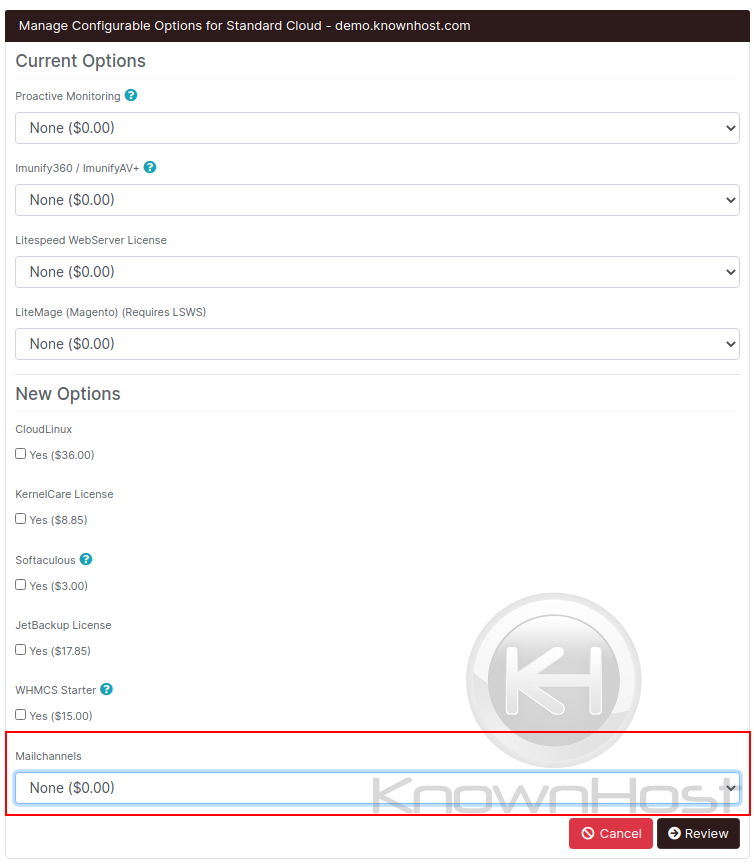 5. Clicking the dropdown will expand to show the available MailChannels service types, here we select the '10,000' option which will provide us with the ability to send up to 10,000 emails per month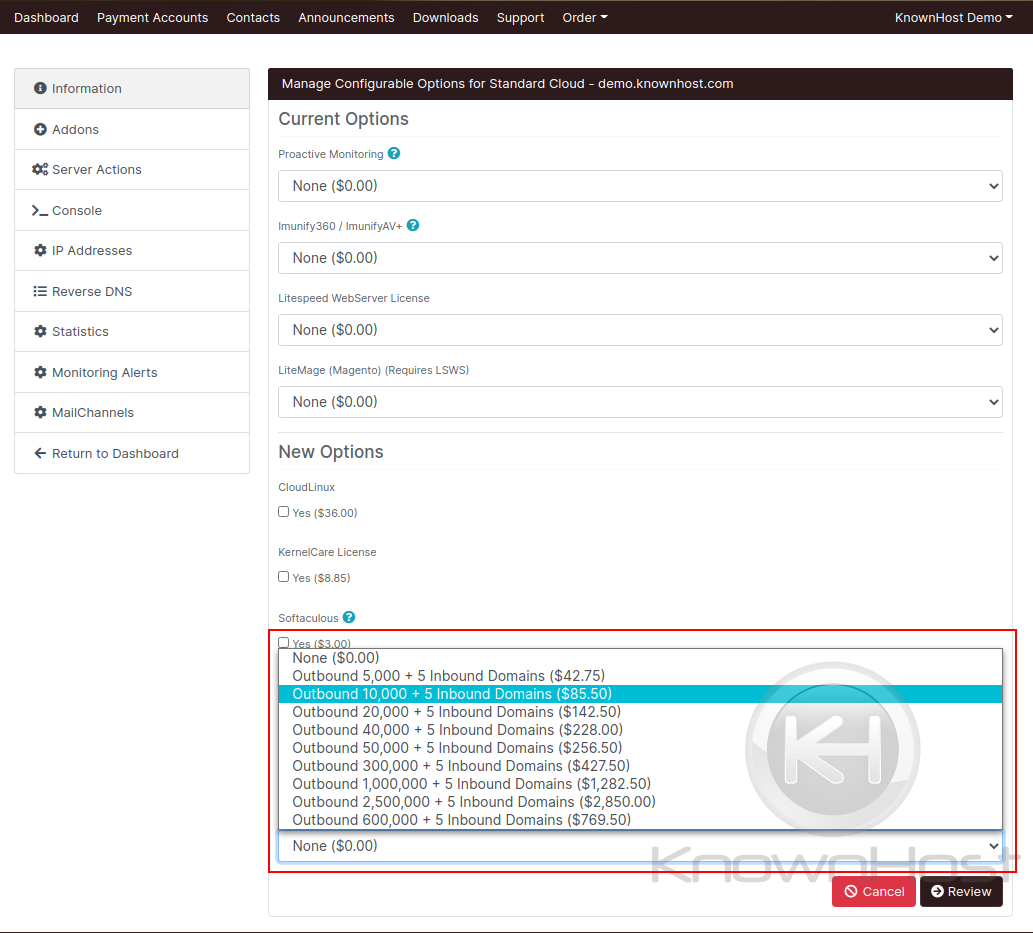 Above pricing is based on quarterly monthly payments (3 months)
6. Once you've made your selection, you'll hit the review button which will let you review your current options and new pricing prior to paying.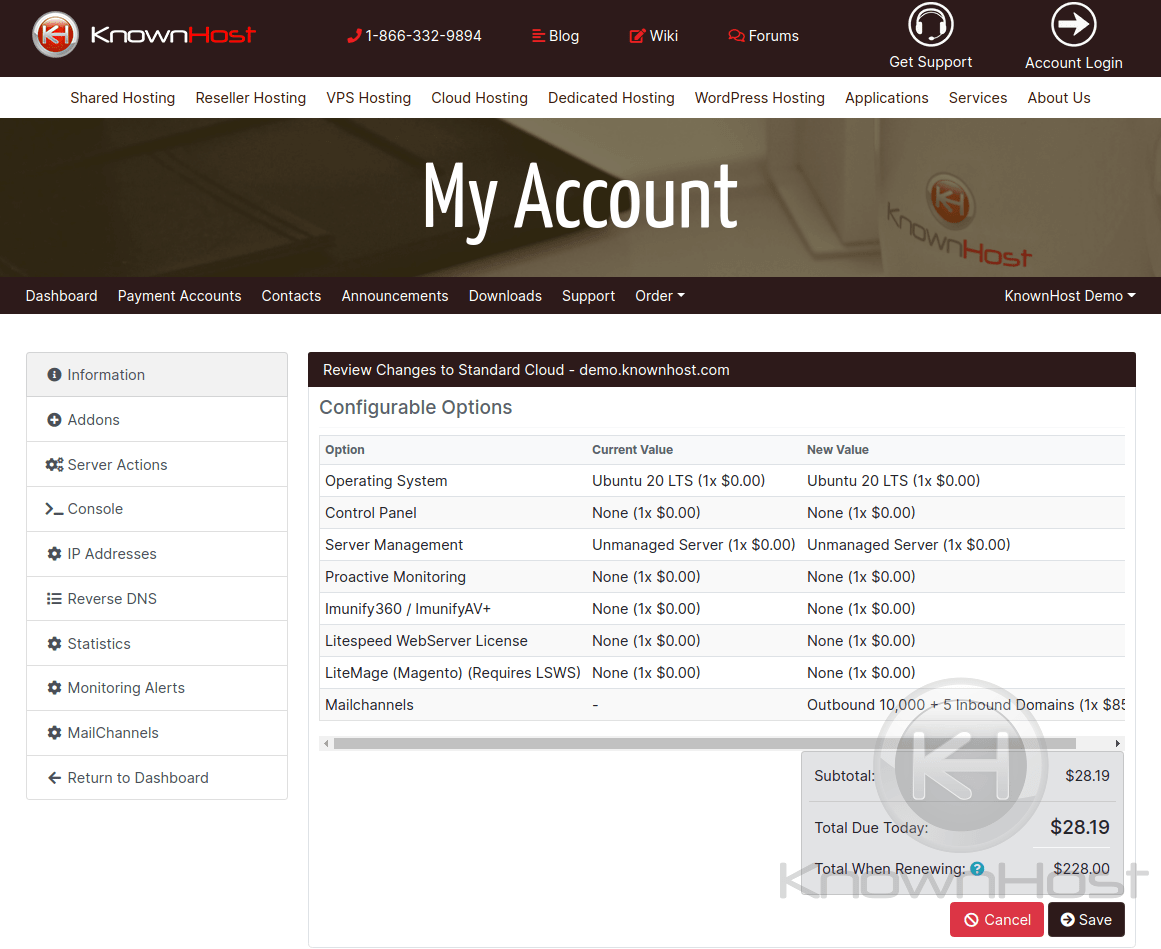 Once you're satisfied with the review, click "save" and you'll be brought to pay for the invoice.
Once the invoice has been paid the following will occur:
You'll get an email confirming your invoice payment
You'll get an email regarding the MailChannels KnownHost service information additional helpful information.
An automated ticket will open with our Support Department to deploy MailChannels on your service.
Our Support Department will then begin to enable Outbound Filtering for your specified service in which MailChannels was added too.
Inbound domains will need to be specifically added if you wish for Inbound Filtering, so when you receive the automated ticket generation notice, do be sure to reply to it!
Our technicians will ask you about Inbound emails too, just in case. 🙂