How to enable Auto-Debit for payment accounts?
Payment accounts allow you to keep payment information on file and may be used to pay invoices. A payment account selected as the default account will be used for automatic recurring payments. If you have multiple or individual payment accounts, you need to configure the auto-debit manually. Learn how to enable auto-debit for payment accounts.
1. First, login into Billing Portal (my.knownhost.com) with registered email address and password.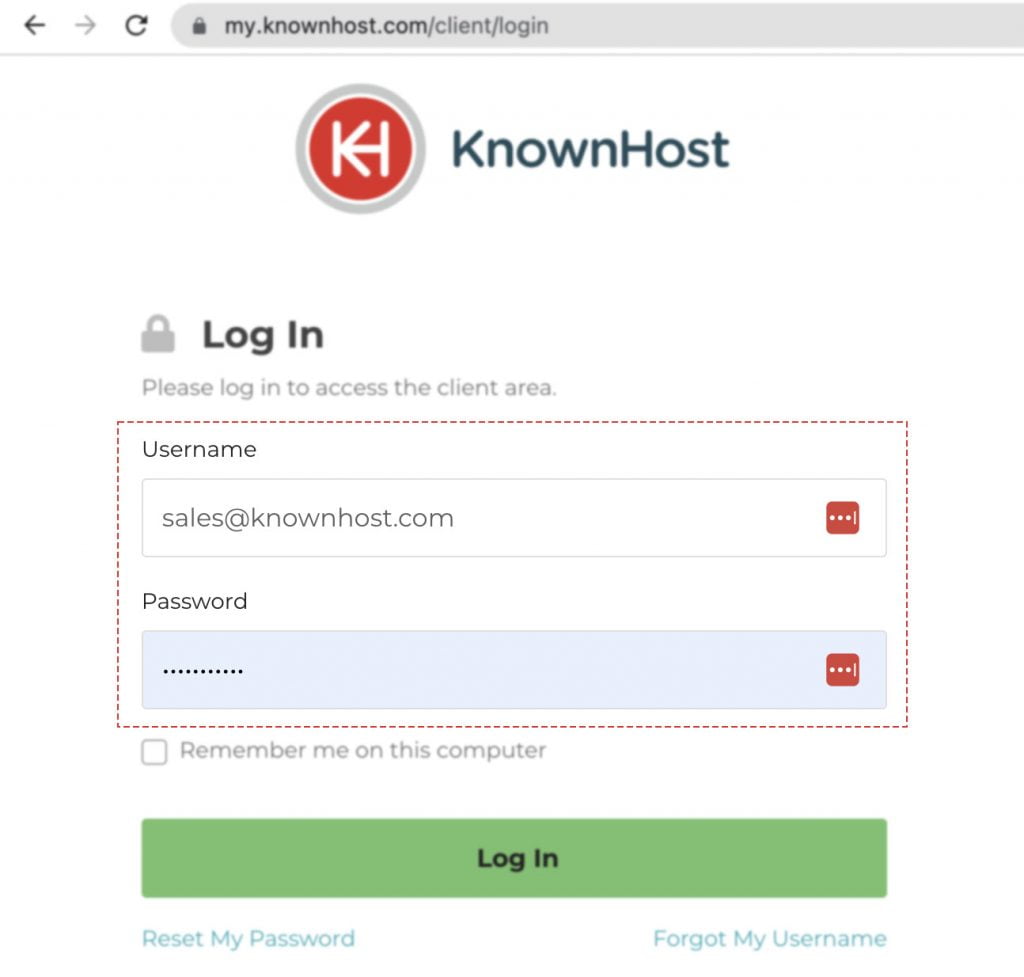 2. Next, in the Navigation tray, you can find the option "Payment Accounts" click on that or you can navigate to Profile Icon → Payment Accounts.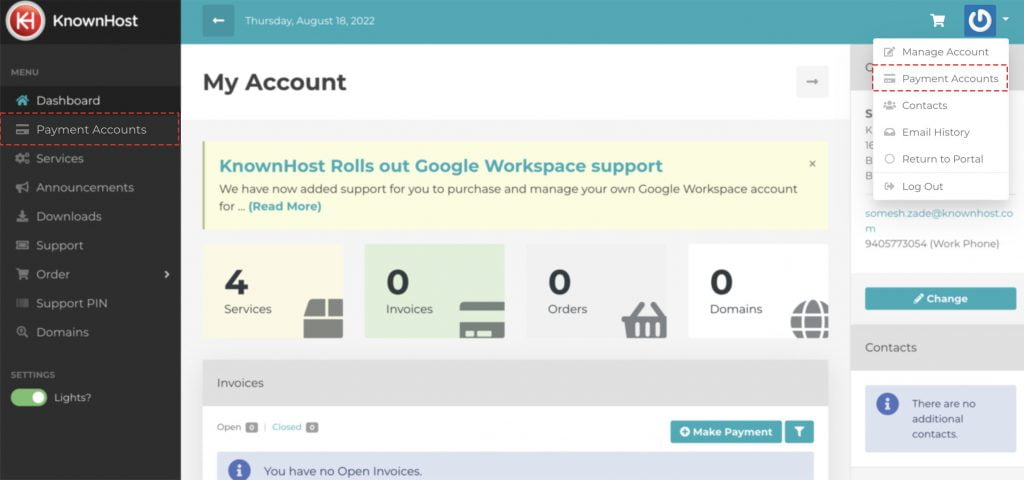 3. Select the Payment Account.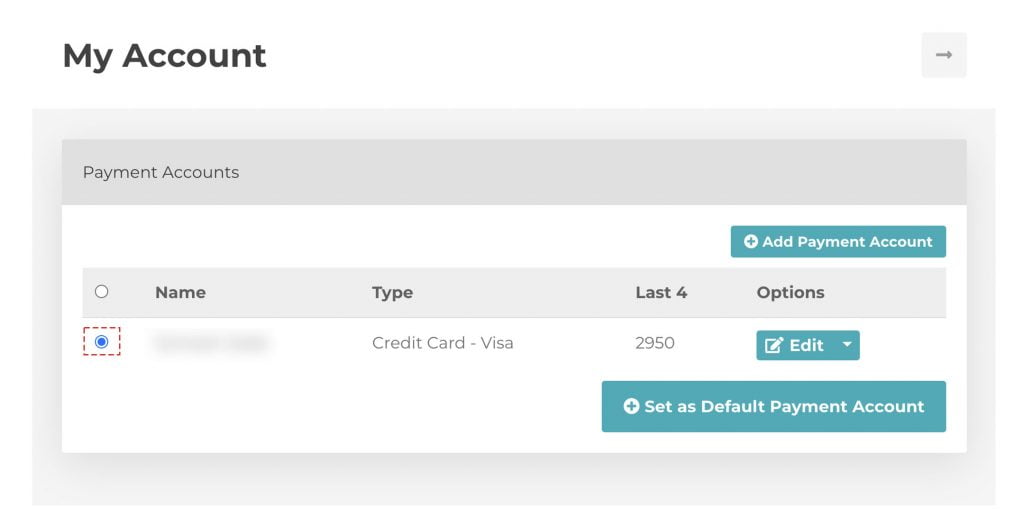 4. Then, click on Set as Default Payment Account.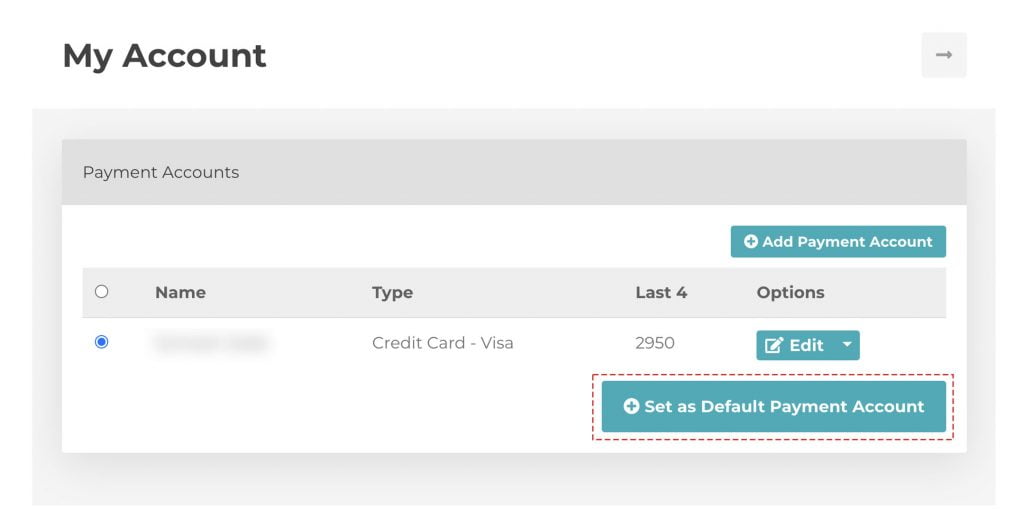 5. Congratulations! You have successfully enabled auto-debit for payment account.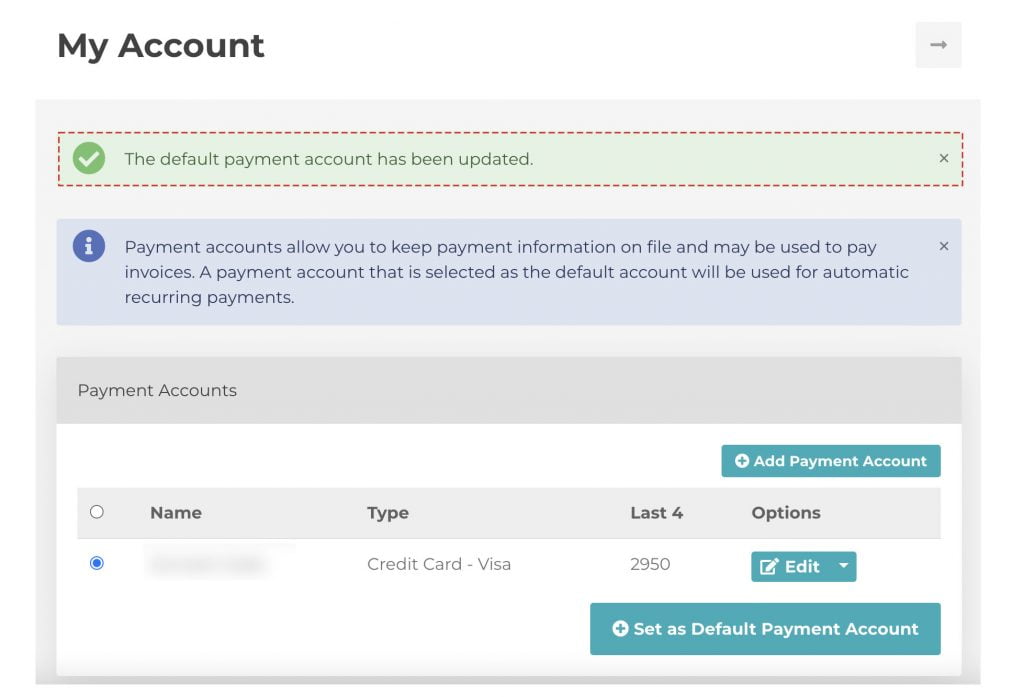 6. You can confirm your current automatic payment account from the Client Portal Dashboard as shown below.
To disable auto-debit for your account, move the radio button to the title bar and click "SET AS DEFAULT PAYMENT ACCOUNT".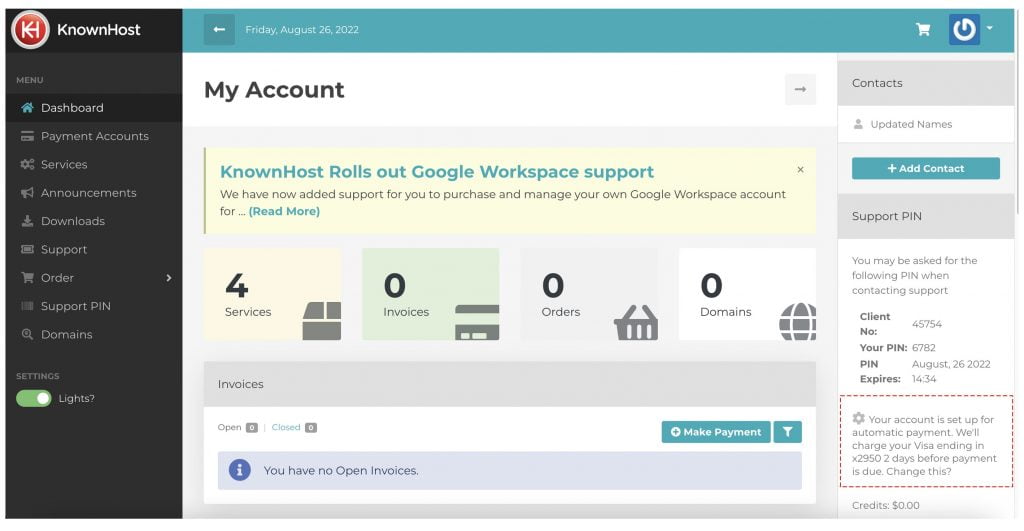 ---
Conclusion
Now that we've gone over how to enable Auto-Debit for payment accounts in KnownHost's billing portal to avoid suspensions or termination. Some automation helps you to save time and data 🙂
KnownHost offers 365 days a year, 24 hours a day, all 7 days of the week best in class technical support. A dedicated team ready to help you with requests should you need our assistance. You're not using KnownHost for the best webhosting experience? Well, why not? Check with our Sales team to see what can KnownHost do for you in improving your webhosting experience.