Removing Payment Accounts from your KnownHost Billing account is just as easy as adding one.
Login to "My KnownHost" Client Portal.
Navigate to the "Payment Accounts" page in the navigation bar.
Once on the Payment Accounts page, select the corresponding account by clicking the radial. Proceed by clicking the drop down arrow and select the "Delete" option.

After you click "Delete", you will be prompted to confirm removing the payment account. Select "Yes" if you would like to remove the account.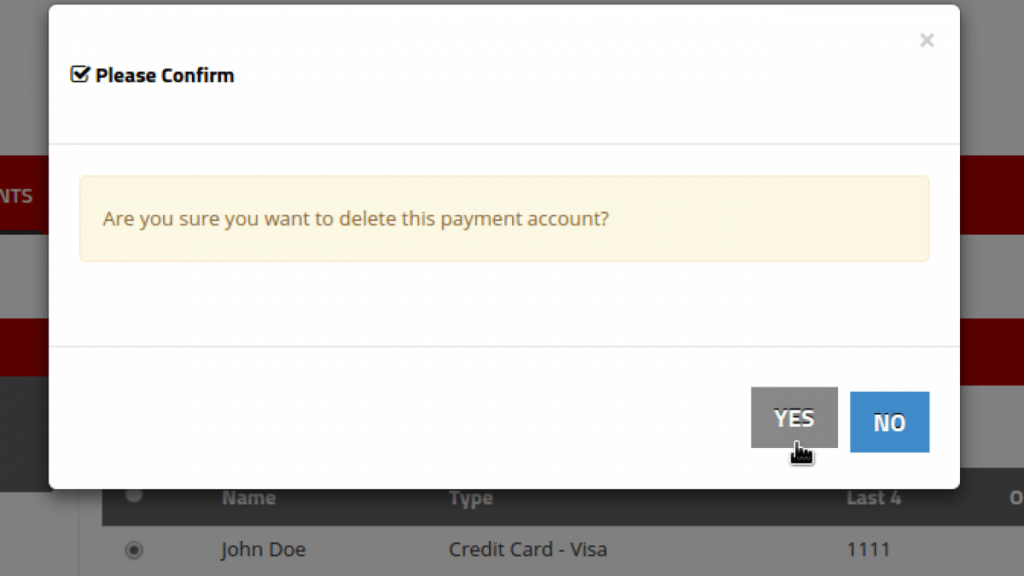 That's it! You've removed the payment account.
Need to add another account now that you've removed one? Adding Payment Accounts